As an athlete, you're always searching for ways to enhance your performance. Some seek to be faster and stronger, while others are looking for the best gear to reduce muscle soreness and improve a personal best. When researching the best compression shirts for outdoor sports, I took into consideration all types of outside activities you may be involved with. From football and soccer, lacrosse and field hockey, to running a 5k or even hunting and fishing. What I found was wearing a tight-fitting t-shirt can provide performance benefits for all these activities, in hot or cold weather.
I may earn a commission when you purchase through a link on this page.
Why?
The tight fit of compression shirts improves blood circulation which, in turn, helps to warm muscles during your activities and also to reduce muscle soreness post-workout. They keep you cool by using moisture-wicking fabric that pulls sweat away from your skin and transfers it to the outside of your garment for quicker evaporation.
>>>Also see Best Waterproof Running Jackets
There have been many claims about compression shirts. And what I can tell you firsthand is most of these statements are true.
Nothing adds to fatigue during a workout than a heavy sweat-drenched cotton t-shirt! I love to run and like to pull on a compression shirt before hitting the road, especially during the fall and winter seasons.
You often see them used as a base layer for cold weather, which is how I like to use them as well.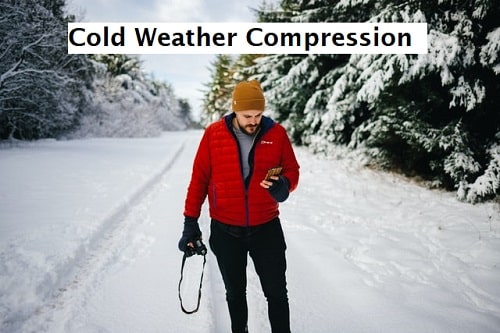 Compression shirts made a big splash in the performance gear market when Under Armour first started in 1996. The company founder, Kevin Plank, was a then 24-year-old former special teams captain of the University of Maryland football team. He could never have anticipated that his compression undershirt startup would grow into a billion-dollar company.
Here are a few things to keep in mind about compression shirts:
Outdoor apparel compression top should be tight-fitting
Men compression shirt for athletes are not the same as slimming undershirt
Are not see-through
A mens compression shirt is great for cold (thermal) or warm weather
Compression tops are made of non-abrasion spandex for a flexible fit
Do not have pockets
Compression tops can be worn as a base layer or by themselves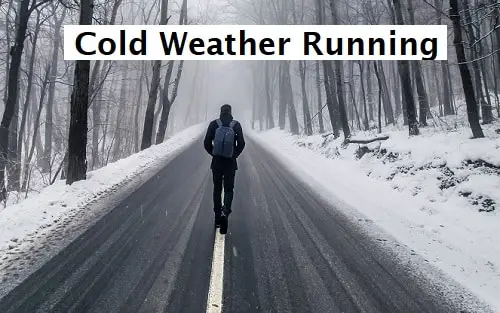 Compare the best compression shirts of 2022
If you are looking for the top brands for compression shirts, Under Armour and Nike dominate this market. However, in recent years many companies have jumped into the compression space and offer really good products at affordable prices.
As with most competitors, so offer comparable products for quality and durability, and so don't. Listed below are compression products I have experience with and am confident to recommend to you.

Under Armour has several other styles you may also be interested in. They offer the same great quality, styling, and durability, but are designed to provide additional options in regards to fit and sizing.
One of my favorites shirt from UA that I like to recommend for colder weather is the Under Armour ColdGear Armour Compression Mock Long-Sleeve T-Shirt.
What I like about this compression top is the slightly higher neckline for added protection during blustery conditions. It is not a full turtleneck, which some people find annoying, but just enough extra height to provide the same fit and feel with more fabric around the neck.
I typically wear this shirt as much or more than the regular neck style, because I like the additional coverage against the cold it provides. This is my go-to compression clothing top starting in the fall through the end of spring!
For many compression shirt users, showing the UA or Nike brand name means a lot. With that in mind, you may consider saving those treasured name-brand shirts for events or game days.
For many athletes, it is quite common to train 5 days a week. Either you have to spend a lot more for top compression brands to wear daily, or you can save a lot of coins choosing alternative shirts for training days.
This is why I think it is prudent to have a mix of compression shirts in your training closet. You get the benefits of wearing performance gear on the regular, without wearing out your top brand clothing. Just a thought.
For runners, you may be interested in the Nike Fitness Running Shirt. The main difference is this compression top is made of thicker material design, and the cut is slightly looser. This is a great stand-alone shirt and I normally wear this one by itself.
I liked the fit of this compression shirt, but it falls a little short when compared to UA and Nike products. That being said, it is a solid training shirt or weather compression base layer, which is how I use it. Some customers have stated the sizing of these shirts is inconsistent. However, I found it to just be different from other brands.
As I stated previously, I believe each of these shirts stands on thier own merits. The Under Armour and Nike shirt compression shirts alternatives listed above are quality products. The fit of these shirts will probably be different and in some cases the material slightly thinner. However, you will find these to be great options for baselayer protection or wearing by themselves. Also, you will typically find more color and styling options as well with the alternative sports shirts.
Best Compression Shirt Apparel Shopping Guide
A compression shirt is a type of clothing that uses pressure to reduce muscle vibration and soreness. It is designed to help with recovery time by increasing blood flow and oxygen supply to the muscles. While this compression product was first introduced in the mid 90's, it has quickly become a mainstay on fields and tracks around the globe.
A compression shirt men wear is basically the same as those for women. I normally go with whatever is cheaper.
Compression shirts are made from different materials such as cotton, nylon, or polyester, with spandex and polyester being the most popular fabrics used. They are available in different colors and patterns, as well as in various compression styles such as turtleneck, mock turtleneck, v-neck, or crew neck shirts.
Benefits of Wearing Compression Long Sleeve Tops
The use of compression wear has exploded in today's society. These apparel items help by providing a way to improve blood flow and reduce swelling, as well as aiding in better body temperature regulation.
Compression shirts are especially popular among those who exercise and want to reduce soreness and injury.
Here are several examples that long sleeve compression shirt can help with.
Reduce Blood Flow Restriction
One of the most common benefits of compression wear is that it can help reduce blood flow restriction. This is important for athletes to assist in pre-workout, during training, as well as post-workout recovery.
Reduce Swelling
A compression long sleeve can also help reduce swelling by reducing the amount of fluid buildup in your body. This is especially true for those with muscle soreness or tightness.
Prevent Bruises
A compression long sleeve shirt can also be beneficial in preventing bruises by helping to reduce friction, which is responsible for these unsightly marks.
Prevent Muscle Soreness and Injury
Men's or women's cold weather compression wear can also help prevent muscle soreness and injury by providing a layer of protection against the rubbing that we experience when our muscles come into contact with one another during exercise or movement.
Improve Breathing
Compression tops also can help with maintaining good posture while running and cycling, which helps improve breathing, resulting in improved aerobically efficiency.
Provide Comfort
For many people, time spent working out is relaxing. When wearing compression gear, even pressure is applied wherever it comes in contact with your skin. Plus, this goes for all compression wear from compression socks, leggings, shorts, and shirts.
One of the many benefits of wearing these compression tops is that they don't ride up on you during your training or workout. Since most of us have experienced this, we can all agree on how annoying that can be.
Stay Dry
The moisture-wicking properties of a dry compression top cannot be overstated. For all of you that have exerted a great deal of time and energy on the field or in the gym, you understand how wet, heavy fitness gear can add to your fatigue.
A long sleeve top offers protection against inclimate weather conditions outdoors and a valuable lining to your outer wear. Look for tops with spandex and polyester blend for best results with compression and performance.
Improve Flexibility
One of the most noticeable features when trying on compression gear for the the first time is its stretchiness. When you are working out, it involves a lot of different body movements such as stretching, reaching and lifting.
Long sleeve compression is a perfect choice to support you during all those movements and it will not hold you back.
While some people might enjoy the fit and comfort of wearing loose and baggy clothing during exercise sessions, purchasing top compression shirts will increase your performance during and after your workout is finished.
Lower perceived exertion
Low perceived exertion is a workout that doesn't feel like a workout. It's a way to get in shape without feeling like you're working out.
The idea behind this lower perceived exertion is that you can still get the benefits of exercise without feeling like you're working out. This means that you can do things like walking, yoga, and light weightlifting and still get the same benefits as if you were doing something more intense. [1]https://my.clevelandclinic.org/health/articles/17450-rated-perceived-exertion-rpe-scale
Personal style
In today's society, everyone has a social media account. Many people, young and old, really enjoy showing off their trendy appearance with friends and family. The front and center of all this is sports clothing fashion.
Compression shirts clothing is very popular for those who want to show off their workout session while looking confident as they train.
Often, people who perform powerlifting, such as deadlifts and squats, choose knee-length shorts. There are many women love yoga pants or compression pants because of the way the gear outlines the buttocks, thighs and calves well.
For those individuals performing strength training on the upper body, short sleeve compression shirts will make those muscles pop.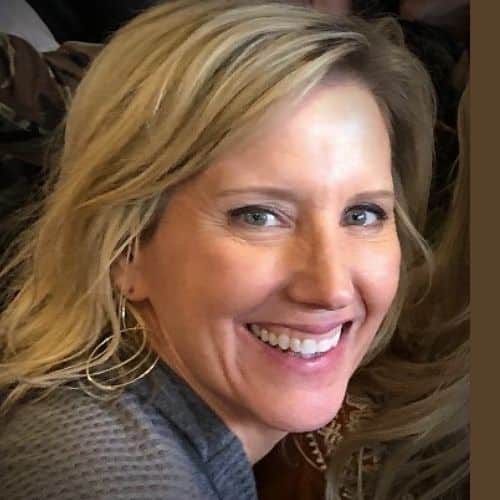 Claudia Faucher is a full-time fitness training expert and lifestyle blogger. She is also been a certified Les Mills BodyPump instructor for the past 5 years and a fitness instructor for over 20 years. Claudia is a personal trainer and creates fitness training programs for seniors and people of all ages. She likes to use her skills and experiences to help others on their fitness journeys.
Last update on 2023-08-31 / Affiliate links / Images from Amazon Product Advertising API