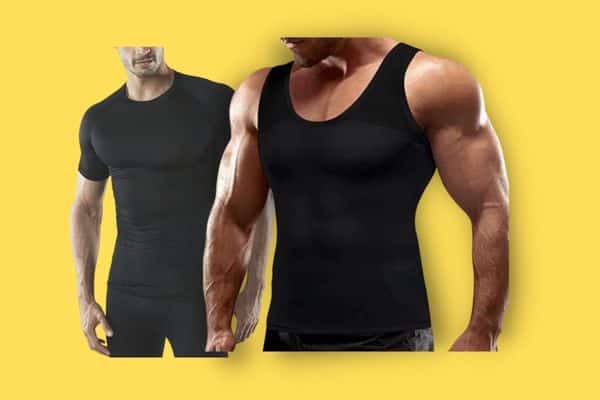 Chest compression shirts eliminate the appearance of man boobs (gynecomastia) or love handles for basic fitness, medical conditions, and just for the looks. This article will discuss what a compression shirt is, how they work, and review which shirt is ideal for you.
Best Selling Chest Compression Shirt
Esteem Apparel Original Men's Chest Compression Shirt 
Provides an immediate chest slimming appearance.
Does not lose its elasticity while wearing.
Specifically designed for hiding man "moobs"
Best compression shirts for gynecomastia
Here's a quick look at each compression top I will discuss:
What is a compression shirt?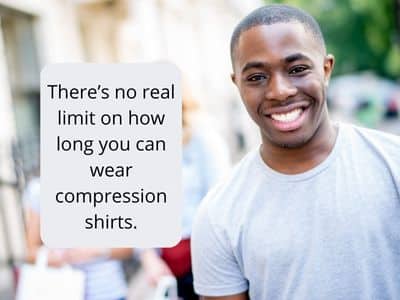 Compression shirts are form-fitting undershirts that can be worn under a dress shirt to flatten the chest with gradient compression, lowers a sagging chest, or hide fat. They come in different styles and sizes so it is essential to choose one that fits you well. Because of their tight nature, compression gear is a good choice if you want an instant chest reduction that works well under a dress shirt or t-shirt.
What is a gynecomastia compression shirt?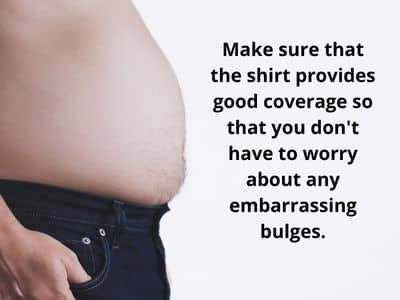 Do you have man boobs?
If so, you're not alone. Gynecomastia—which is often referred to as "moobs"—affects up to 30% of men. It's a condition that causes the breasts to swell and enlarge, resulting in an unappealing appearance that can negatively impact your self-confidence and make it difficult to wear certain types of clothing.
But don't worry! There are ways to combat gynecomastia.
A compression shirt uses special fabrics and designs to support and flatten your chest and give you a leaner physique. This style of extreme compression clothing helps balance out your proportions, which will make your chest appear smaller than it actually is.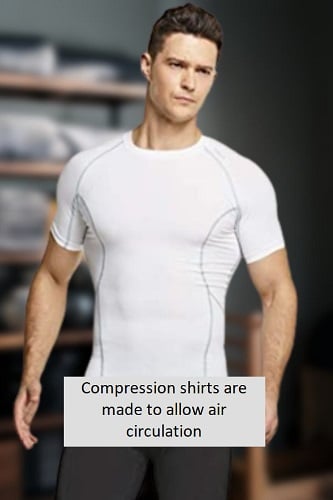 And compression gear is designed for men who are looking for a comfortable way to conceal their chest area or lift weights without any risk of chafing or irritation from other materials—so you'll be able to focus on what matters: getting back into shape!
Top Brands
Insta Slim Compression Muscle Tank
Insta Slim Compression Shirt Muscle Tank is a great, comfortable compression tank that is true to size. This muscle shirt is made with a moisture wicking nylon/spandex blend is effective during warm or cooler weather.
Insta Slim Muscle Tank is a proven upper body compression undergarment designed to help reduce breast size in men. This compression shirt tank top is a variation of the classic muscle shirt, but with a more fitted cut and higher compression.
This compression muscle tank is a best seller due to its comfort and outstanding support. The nylon/spandex blend material will keep you cool on even the hottest days, while the compression fabric helps combat gynecomastia and other issues like loss of muscle mass and excess fat. This tank doesn't ride up or slip down, so it can be worn over and over again without having to readjust.
Why I Like It
Great fit gym wear
Solid chest compression
Back support
Works for love handles
Prevent muscle strain
Esteem Apparel Original Men's Chest Compression Shirt 
Esteem Apparel Original Men's Chest Compression Shirt is a lightweight, stylish and trendy shirt with a perfect fit. Made of moisture wicking Nylon/Spandex Blend, it doesn't ride up to keep you in shape. The nylon in the composition aids with durability, while the spandex allows for extreme flexibility, comfort, and stretchability.
This compression shirt is true to size and great for casual wear such as jogging, working out, or lounging around the house.
These shirts are typically recommended for gynecomastia patients. It also works great as a chest shaper compression shirt during workouts to help build your pectorals muscles faster and stronger.
Why I Like It
One of the best-fitting shirts you'll try
Stretch mesh underarm panels
Features anti odor technology
Good length for proper coverage
Super smooth under your garments
Keeps man-boobs in check
Sale
Underworks Men's Compression Body Shirt Girdle Gynecomastia Shirt
Its girdle-gynecomastia shirts are constructed from nylon spandex in one layer. This compression clothing appears relatively invisible, although the moisture wicking fabric is not as opaque as some similar shirt styles. It's recommended that you put the shirt underneath to get the best results. The compression body shirt lacks microfiber technology.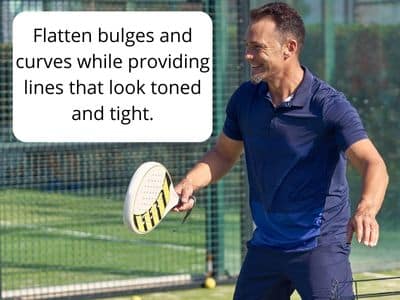 The garment is, therefore, slightly less comfortable, invisible, and less prone to wear compared to other garments using such technologies. It remains effective with sufficient compression for the upper body.
Keep in mind the shape may look somewhat distorted under regular shirts, particularly if they're shaped and thinly made. It is most apparent in light-colored clothing.
Why I Like It
Excellent quality
Great for chest and lower back
Superior compression
Very supportive
No visible seams
Flat seams
Sale
Eleady Compression Shirt
The Eleady Men's Compression Shirt, is one of the best selling compression shirts, is made of lightweight and breathable fabric that's ideal for all-day wear. The shirt also features moisture-wicking properties to keep you dry and cool throughout the day.
This Men's Compression Shirt Slimming Body Shaper Vest is specially designed to remove the appearance of excess fat, eliminate fat, and slim your body shape. This compression clothing goes well with slim pants, jeans, or shorts.
When it comes to construction, this shirt is made with high-quality Rayon/Spandex fabric that's both comfortable, breathable, and durable, our compression shirt is the perfect fit for any man looking to hide excess fat under the arms (gynecomastia), or tighten their tummy and guns without the use of abdominal exercise equipment. The side panels flatten your sides and give you a defined waistline with no rolling or pinching inside this athletic shirt.
Also, this is the perfect choice to wear as a base layer underneath your shirt during cold weather!
Why I Like It
Durable fabric for ultimate comfort
Good fit
Rash guard
Moisture wicking fabric
Features anti odor technology
Tightens and shrinks your bulging stomach and chest
Light compression
True to fit
Under Armour Men's HeatGear Armour Sleeveless Compression T-shirt
The Under Armour HeatGear Shirt, Sleeveless Compression T-shirt is a high-performance sleeveless t-shirt that doesn't ride up or bind. Mesh-backing on the neckline and in the back provides enhanced ventilation and comfort.
Polyester/Elastane Blend construction traps heat to keep you warm and dry throughout your sweatiest workout, while the fabric blend attracts moisture and quickly releases it via mesh panels, keeping you cool and dry. A variety of sizes are available to fit all body types.
This compression clothing garment does not provide the same level of chest compression as the others featured here. The Under Armour Heatgear shirt is the best compression shirt for men seeking moderate chest flattening, but also for a great-looking shirt that can be worn while working out or to body warm.
Why I Like It
Use as base layer or compression
Fits perfectly
Athletic performance
Moisture wicking fabric
Prevents odor causing microbes
Great for top surgery postop
Works well under shirts
Light compression
Aids in muscle recovery
Underworks Cotton Concealer Compression Muscle Shirt Top
The Underworks Cotton Concealer Compression V-Neck T-Shirt is your ultimate solution for gynecomastia concerns. The compression t-shirt is made of a cotton/spandex blend using flatlock stitching, which makes it comfortable, breathable, and soft to the touch. It helps to flatten chest and bulges while providing you with a natural look. The v-neck design helps conceal any excess skin that may be caused by gynecomastia or an enlarged chest due to weight gain.
For men experiencing gynecomastia, the Underworks Cotton Concealer Compression Muscle Shirt Top is one of the best compression shirt options.
These compression shirts for men feature flat lock stitching to minimize chafing, four functional buttons at the bottom hem for adjustment, a small envelope chest pocket, and a tag-free label. Compression tops with a layer of foam padding between the fabric flaps provides coverage over the unwanted breast tissue. Made in the USA.
Why I Like It
Very supportive
Looks and feels like traditional v-neck
Excellent fit
Moisture wicking fabric
Features anti odor technology
Provides good lower back support
Made in USA
Are Gynecomastia Compression Shirts Expensive?
The best compression shirts and gyno tanks are quite affordable, but they aren't cheap. The good news is that most people who have them find that compression clothing is worth the investment and are happy with their purchase.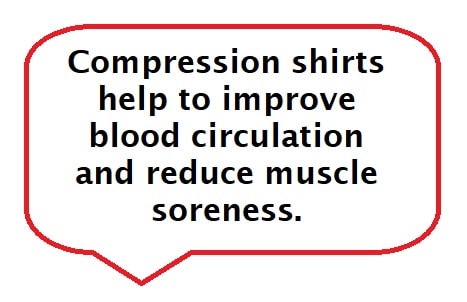 They do tend to be a little more expensive than regular t-shirts or tank tops, but it's for good reason—they're made with high-quality materials and often have extra features like moisture-wicking properties and antimicrobial protection.
If you think you'll get a lot of use out of your shirt, then it might be worth spending a little more money to get the best compression shirt that will last you longer and keep your skin feeling fresh all day long!
Colors and styles
Gyno shirts are available in a variety of color options (mainly black and white) and styles. They are made from very high-quality material and they are designed to help you hide your man boobs, chest fat, and gynecomastia. A good compression shirt is meant to be worn under your regular shirt or t-shirt.
A chest compression shirt is also ideal for people who want to lose weight but don't have time to go to the gym every day. You can simply wear one of these underneath your regular clothes and let it do all the work for you!
It doesn't matter how big or small your chest fat problem might be because they will work wonders.
Tips for Putting on Gyno Shirts
Many men find it difficult to put on and take off compression shirts.
They are not difficult to wear, however, as long as you know some tips for putting them on correctly.
Here are some tips for putting on your new compression shirt:
1) Put on a belt first. It may seem counterintuitive, but this will help you get the shirt on more easily than if you try to put it on without a belt.
2) Pull up the shirt over your head by stretching it as wide as possible. Do not pull it up over your shoulders yet.
3) Stretch out the bottom of the compression shirt and pull it down over your hips and butt until you feel like it's snug enough to stay in place when you let go of it. If you are new to wearing compression shirts, this may take several attempts before you get used to how much force is needed to get the shirt into place without feeling uncomfortably tight or restricting movement too much once installed properly!
Where can I Buy Gynecomastia Compression Shirts?
We all have our favorite places to shop for clothes, but when it comes to chest compression shirts, we think Amazon and Walmart are the best website options.
You may also be interested in my recent post featuring long sleeve compression shirts. Tops with short sleeves tend to tighten the upper body and chest, whereas a long sleeve compression shirt tightens the extremities, increasing blood flow to the core.
Why?
Well, if you're looking for quality and affordability, you can't go wrong with either of these e-commerce giants. But if you want a little more guidance on what kind of shirt to get and where to get it, read on!
Amazon has a lot of choices for gynecomastia compression products. You can choose from brands like Underworks and Esteem Apparel, both of which make great options. Both brands offer a wide range of sizes (from small through extra large) and styles (like tank tops and long sleeves). And with Amazon Prime shipping, you'll be wearing your new t-shirt in no time!
Walmart also has a ton of choices as well. They offer brands like Cincher USA that specialize in men's compression wear, so if you're looking for something that will stay up all day long without any slipping or riding up during physical activity like walking or running then you should definitely check out some options here first before buying anything else online!
Conclusion – Best Chest Compression Shirt Review
I know that getting rid of man boobs can be a struggle, but I'm here to say that it's worth it.
I also know what it's like to feel insecure about your chest, and how frustrating it can be to look for a solution that works. But now you've found it!
With this solution, you can get the fit, support, and comfort you need to feel confident in the best compression shirt for you.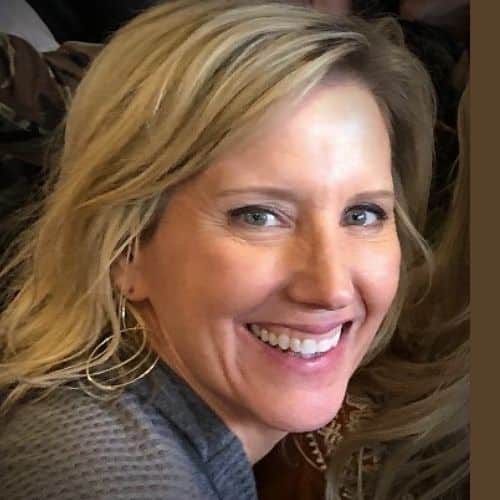 Claudia Faucher is a full-time fitness training expert and lifestyle blogger. She is also been a certified Les Mills BodyPump instructor for the past 5 years and a fitness instructor for over 20 years. Claudia is a personal trainer and creates fitness training programs for seniors and people of all ages. She likes to use her skills and experiences to help others on their fitness journeys.
Last update on 2022-08-30 / Affiliate links / Images from Amazon Product Advertising API