Finding the motivation to start a fitness program can be quite a challenge. This is especially true if you are just starting out or have been "on the sidelines" for a long moment. However, one of the biggest hurdles many people struggle with is overcoming the "first time going to the gym what to do" anxiety. This is a real issue that prevents way too many from achieving their fitness goals. In this post, we will discuss gym anxiety tips and steps to improve your fitness experience.
I may earn a commission when you purchase through a link on this page.
Going to a Gym for the First Time – Step by Step
Take a tour of the gym
So you just found the courage to sign up for a gym membership. To be honest, the first step on your fitness journey is the hardest. Congratulations!
But before signing up for a long-term contract at the first gym you find online, you definitely need to take a tour. 
A tour allows you to learn about the services they provide, see "the crowd" you will be surrounded with, look at the type of equipment available, and get a feel for the overall setting.
I highly recommend calling ahead to schedule a tour versus just dropping in. This allows the fitness center to prepare for your visit and ensure they have a staff member dedicated to showing you all they have to offer and answering any questions you may have.
In addition, I recommend visiting more than one gym before making your decision, if multiple gyms are available in your area. Each gym is different in one way or another. It is always good to have something to compare your decision against.
Ask the gym about a free trial membership. Most gyms provide a one or two-week membership, free of charge. This is a great risk-free way to see if the gym is a good fit for you.  
Group fitness classes
I highly recommend group fitness classes for beginners, and here are my main reasons why:
Motivated instructors
Fitness instructors are highly trained athletes, dedicated to getting you in shape and as well as helping you to learn how to work out. 
These classes may appear intimidating from the outside looking in. Yes, the spaces are packed with people. The instructor is yelling commands, and the music is pretty loud. However, group fitness classes have a loyal following for a reason.
Make new friends
Group fitness classes are also a great way to make new friends. Having friends at your gym greatly increases the chances of you sticking with your fitness goals.
Great for newbies
If you have limited gym experience, group fitness classes are like having a personal trainer without the expensive fees.
While some gyms may charge extra for exercise classes, many include it with your membership. If this is something you think you may want to try, be sure to ask during your visit. 
Going to the gym alone
Some people may disagree with me on this one, but I am a firm believer in going to the gym alone, at least in the beginning.
Here are a few reasons why I believe going to the gym by yourself is important:
It forces you to be at the gym for you
Over the years, I have seen too many people become overly dependent on having a workout partner or companion. While a workout partner can help keep you motivated, it can also work the other way as well.
What happens when your workout partner is unavailable to go to the gym? Will you start thinking, is it weird to go to the gym alone? 
At least when starting out, creating fitness independence helps with your long-term success. 
Don't be afraid to ask for help
You will find that gym-goers are more than willing to help you out if you have the courage to ask. If you are uncomfortable asking for assistance from other gym members, your fitness center staff is there to answer any questions you may have. 
No one is watching you at the gym
If you struggle with how to get over gym anxiety, just know that no one is watching you. Some people feel the same way about dancing. People who regularly go to the gym are focused on … well, themselves.
Don't overthink this. Being self-conscious about your body or workout form is normal for most people, but don't let it hold you back. Work hard and keep moving forward toward your goals.
Interested to learn how to start exercising again? Explore these helpful ideas.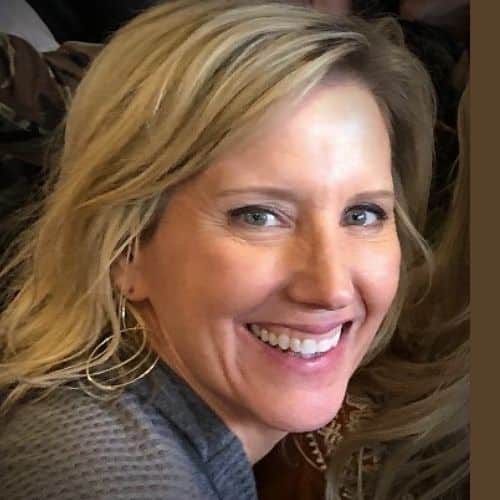 Claudia Faucher is a full-time fitness training expert and lifestyle blogger. She is also been a certified Les Mills BodyPump instructor for the past 5 years and a fitness instructor for over 20 years. Claudia is a personal trainer and creates fitness training programs for seniors and people of all ages. She likes to use her skills and experiences to help others on their fitness journeys.