In the past, sports bras were thought of as undergarments ideal for sweaty workouts. But this trend is changed in recent years. Sports bras are now designed to not only provide excellent support during intense workouts but are comfortable enough to be worn as your everyday bra, too. They come in a wide range of colors and styling, that redefines what a "normal bra" is. Sports bras are athleisure wear, much like leggings. Once thought of as clothing exclusively for the gym, sports bras are a fashion hit and can now be worn to the store, to work, or as well as a tank top. The sport-style bra has become a staple of the modern woman.
I may earn a commission when you purchase through a link on this page.
Why wear a sports bra?
Sports bras have truly transformed the way women approach physical activities, providing exceptional support, comfort, and confidence while they break a sweat.
These specially designed garments work wonders in reducing breast movement, ensuring that you can focus on your workout without worrying about discomfort or potential strain on the ligaments and tissues in your chest.
So, whether you're hitting the gym, going for a run, or participating in your favorite sports, a sports bra is your trusty companion for a more enjoyable and worry-free experience!
Support
A good sports bra is designed to provide support during exercise, which can help to reduce the risk of breast pain and damage to breast tissue and ligaments. This is especially important for most women with larger breasts or those who engage in high-impact activities, as the added support can help to prevent back and shoulder pain as well as injury.
Comfort
The right sports bra is made from moisture-wicking and stretchy materials, which can help to keep the skin dry and comfortable during physical activity. The straps and bands on sports bras are also designed to stay in place and not dig into the skin.
Appearance
Wearing a sports bra can help breast shape and can make them look more youthful and perky. This can be especially important for women who are self-conscious about the appearance of their breasts or who want to maintain a more youthful and attractive appearance.
Health
A sports bra offers many benefits for maintaining the overall health of the breasts, especially when you are wearing it during physical activity. It is important to choose one that fits properly and provides the right level of support without being too tight, in order to achieve the best results.
Prevent breast movement
Breast muscles are weaker than other muscles in the body and require additional support. The best sports bra for you can greatly reduce breast movement more than a normal bra. Wearing a traditional bra during high-intensity workouts can actually reduce the size of your breasts. Proper support is ideal to reduce breast pain associated with working out.
The Pros: Sports bras are comfortable and offer great support
The right sports bra helps regulates blood circulation and provides support to prevent saggy breasts, which can improve sporting performance. They are the perfect support garment if you are participating in physical activities.
They are typically made from moisture-wicking to absorb sweat through the use of stretchy materials, which help to keep the skin dry and comfortable. The straps and bands on sports bras are also designed to stay in place and not dig into the skin, which can be a problem with regular bras.
Many sports bras offer excellent support, which can help to reduce the risk of breast pain and damage to the ligaments.
Additionally, sports bras come with great detailing to add a style quotient to any low-back top.
Overall, the main benefits of sports bras are their comfort and support, which can help to improve the overall experience of physical activity for women.
The Cons: They're often too tight to wear for extended periods
One potential disadvantage of sports bras is that they can be too constricting, especially if they are worn for extended periods of time. This can lead to discomfort and even pain, especially if the sports bra is not the right size or fit for the individual. It is important to choose a sports bra that fits properly and provides the right level of support.
It is also worth noting that sports bras are not suitable for all types of physical activities. For example, some find they do not provide enough support or coverage for activities like running, while others may find they are too much support for low-impact activities like yoga or Pilates.
It is important to choose a sports bra that is suitable for the specific activity being performed, in order to ensure optimal comfort and support.
Workout worry-free
Regardless of breast size, female athletes should wear sports bras for any physical activity. Women should guard against wearing traditional bras for moderate physical exercise. A sports bra features all the support of a normal bra, plus has a unique moisture barrier and sweat-absorbing cap and offers ample coverage for the front as well as the back of your body. Using incorrect bras during sports can lead to discomfort and possible damage to breath tissues.
Maintains the shape of breasts
Sports bras come in different styles and are designed to fit in an optimal way. This sports undergarment features comfort and more coverage than a normal bra. They come in different types to meet the needs of different activities, including compression bras for low-impact activities, encapsulation bras for medium-impact activities, high-impact bras for intense activities, and sports bra tops for low-impact activities.
Optimum support
The breast's ligaments are stretched when intense movement is performed. This can cause breast sagging. Wearing a good sports bra can provide ample cushioning for your skin against a traumatic injury incurred during intense workouts.
Extra Comfort
The sports bra is designed to give you a sense of confidence. It allows for movement and stretching. The best-fitting sports bra are engineered with breathable and flexible fabrics are utilized that help prevent irritation even when sweating and absorbs sweat.
FAQs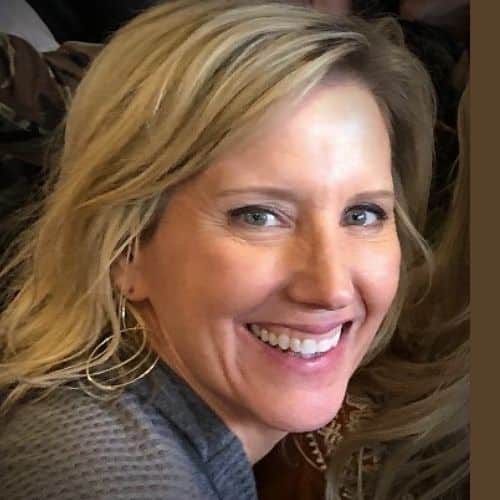 Claudia Faucher is a full-time fitness training expert and lifestyle blogger. She is also been a certified Les Mills BodyPump instructor for the past 5 years and a fitness instructor for over 20 years. Claudia is a personal trainer and creates fitness training programs for seniors and people of all ages. She likes to use her skills and experiences to help others on their fitness journeys.