Shapewear is no longer about hiding fears or reshaping your body, It's about accentuating your natural figure and making you look and feel your best! In this post, I share my 21 best tummy control tank tops to look incredible in 2022!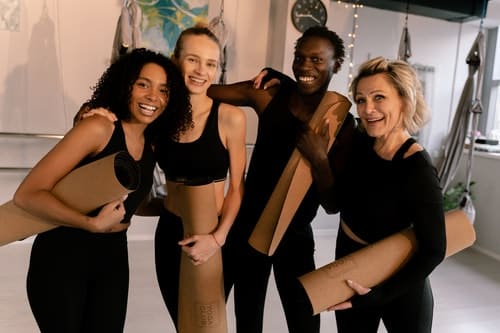 Shapewear should enhance your shape, and if it fits perfectly, it should feel like your own skin. Gone are the days of ultra-constrictive shapewear undergarments.
You should be able to bend and move, and it's not the appropriate fit for you if you can't breathe.
Shapewear for women now comes in a variety of forms, sizes, colors, and cuts.
Price not available – Shop this look
Maidenform womens Tame Your Tummy Tank Shapewear Top, Transparent, Medium US
Whether you're looking for a wedding gift or a daily need, there's something for you that can even replace your beloved bra and/or underwear.
However, not all shapewear is the same.
Some shapewear has more compression levels than others, so choose the material and thickness based on your preferences.
Keep an eye out for items that are meant to remain in place.
Shapewear should not roll down or restrict circulation; you should be able to breathe and eat comfortably.
See also… Backless bras for large busts
What is shapewear?
Shapewear, often known as foundation garments, is an undergarment that smooths your figure.
$39.99 – Shop this look
SHAPERX Women Shapewear Tummy Control Fajas Colombianas Body Shaper Zipper Open Bust Bodysuit,SZ7200-Black-New-S
It may be worn without underwear to avoid cloth from bunching, however, some variations recommend wearing sleek underwear beneath.
Body shapers are available in a variety of designs that are designed to sculpt your body.
See also… How to hide lower belly fat in jeans
Tummy control shapewear
We all want a little more control over certain regions of our bodies, whether it's a little more lift in the bust or buttocks or a little more support in the hips and thighs.
$16.45 – Shop this look
Maidenform Women's Firm Control High Waist Shapewear Fajas Brief FL1854, Black, Medium
When you need a little more oomph, there's nothing wrong with reaching for a pair of Spanx or compression wear—celebrities do it all the time, especially when it comes high profile events like strolling down the red carpet!
Fortunately, there is plenty of wonderful shapewear on the market that promises to smooth out any lumps or bumps in your trouble areas while also boosting your confidence.
Today, we're focusing on all of the greatest tummy-control shapewear that we believe is well worth the money.
These are things that you may wear whenever you want to slim down your stomach, slim down your waistline, and support your back.
Are you ready to see what we discovered?
Check out the shorts, briefs, and bodysuits that promise optimal tummy control without sacrificing comfort, as well as customer evaluations that have us sold.
See also… Best high waisted bikini swimsuit styles
Best shapewear for tummy control
$26.99 – Shop this look
Shapermint High Waisted Body Shaper Shorts - Shapewear for Women Tummy Control Small to Plus-Size Nude X-Large / XX-Large
This may be your new everyday bodysuit to hold in your core and support your chest, available in sizes Small to 4X in a variety of flesh-toned hues.
This bodysuit grabs the waist and raises the buttocks. The designer-approved garment is constructed from the brand's silky, seamless fabric and has a high-cut leg to elongate your figure even more.
It's comfy enough to wear all day, according to reviewers.
See also… Best bathing suit for 50 year old woman
Best body shaper for women
$17.99 – Shop this look
Nebility Women Butt Lifter Shapewear Hi-Waist Double Tummy Control Panty Waist Trainer Body Shaper (3XL, Black)
Finding the best body shaper for women hasn't always been easy. You could have been relegated to a gymnastics-era spandex leotard or a slip that, well, slid if you attempted underwear for smoothing or covering in the past.
Thankfully that era ended, as no one liked wearing a restrictive or uncomfortable body shaper.
However, there is some good news! We now have access to a plethora of well-designed women's shapewear and bras. Are you ready to join the body shaper bandwagon?
I've got you covered. Looking for a supportive bra with a comfy underwire? Done. There's certainly something for everyone—and every outfit—with so many options to pick from. Keep reading!
But first, here is a list of the best selling body shaper for women on Amazon!
Sale
Bestseller No. 1
Shapermint High Waisted Body Shaper Shorts - Shapewear for Women Tummy Control Small to Plus-Size Black X-Large / XX-Large
SIZING TIP: We recommend selecting a size up for all day comfort with our body shaper for women. For a more sculpted look, select your actual size from the sizing chart. If in between sizes, please take the larger size. Always refer to our size chart for the best fit from small to plus size shapewear
COMFORT & CONTROL: Our tummy control shapewear were made for comfortable everyday wear and to smooth out your tummy! It fits great under all types of clothing
STAYS IN PLACE: Our high waist shaper shorts stays in place for all-day secure fit! Whether you're recovering from postpartum, wearing them under a dress or relaxing at home. Our shapewear for women tummy control is lightweight and breathable
Bestseller No. 2
FeelinGirl Women's Waist Trainer Shorts 9"/14" Tummy Control Shapewear Thigh Slim Corset High Waist Leggings with Pocket
HIGH WAISTED & TUMMY CONTROL: FeelinGirl Waist Trainer Shorts feature a super high waist design to provide higher compression on the tummy, keeping the midsection tight, instantly reducing your waistline for a slim natural curve look. Our shapewear shorts are 3 rows of 14 hooks closure so you can adjust the shorts to the compression you want and fit your body well, and the inside edge of the waist trainer has a 360° full range of non-slip silicone strips to keep it from rolling down.
THIGH SLIMMER & BUTT LIFTER: The mid-thigh length of our body shaper shorts helps tighten excess fat on your thighs and slim your legs. Our butt lifter leggings hip is constructed with single fabric gives a nice natural enhancement to your booty, and creates a charming peach buttock. This also allows you to easily match it with any type of clothing (form-fitting tops, skirts, summer t-shirts, etc.) for a beautiful and stylish look for everyday use, to fully show off your figure and outfit.
PREMIUM FABRIC: Our tummy control shapewear shorts are made with stretchy and superior compression fabric, the double-layer fabric waist trainer provides comfort and support during workouts and is so durable that you never have to worry about them splitting suddenly. The outer fabric is highly elastic, which can put more pressure on the body and shape the curve better; the inner mesh fabric is absorbent, breathable, and moisture-wicking, allowing you to wear it all day without being stuffy.
Sale
Bestseller No. 3
REYEOGO Shapewear Bodysuit for Women Tummy Control Butt Lifter Panty Hi-Waist Trainer Stomach Body Shaper Slimming Girdles (Black, Medium)
★U PUSH UP BREAST DESIGN: Reyeogo open bust body shaper for women, special front U-type design makes our breast more erect and attractive.The underbust corset push up breast effectively, allow you wear your favorite bra. 2 wide straps of this faja bodysuit are with non-slip design, high elasticity make it snug to wear, firm control the loose fat around your armpits and back.The body shaper bodysuit make your full body no lumps or bumps or bulks, bring you a nature hourglass curve.
★HIGH WAISTED BUTT LIFTER SHORT:The buttock part of this seamless booty enhancer help tighten our bottom and lift up our butts , make our butts look round fuller, bigger with no panty line. This lingerie corset shapewear bodysuit is a must-have for body slimming to give us a beautiful buttock and natural curve,support buttocks well and prevent it from sagging.The slimming bodysuit shape the C-curve between our waist and hip,make our booty look bigger,round fuller and more pretty.
★FIRM COMPRESSION TUMMY TUCK:This body waist shaper for women is high waist designed to flatten tummy with firm control,like a weight loss girdle easily suck our stomach in,make our abdomen smooth and tight.The whole midsection part of this control panties are 2-layer cross stretchy fabrics to provide highest compression on belly/waist/back.Firm control shapewear keep everything always stay in right place,shape you perfectly all clothing such as skirt, short, suits, dress, and pants.
Sale
Bestseller No. 4
Nebility Women Butt Lifter Shapewear Hi-Waist Double Tummy Control Panty Waist Trainer Body Shaper (3XL, Black)
BUTT LIFTER SHAPEWEAR:full butt shape stitching panty help tighten your bottom and lift your buttock naturally,give you the curves you want,make your butts look bigger,sexier,and more beautiful.
DOUBLE CONTROL WAIST SLIMMER:this booty enhancer is high waist designed to flatten tummy with firm control,hold your stomach in,make your abdomen smooth and tight,give you a sexy hourglass figure instantly.
360° SHAPING & STAY WELL:the control panty whole midsection part are 2-layer stretchy fabrics to provide highest compression on belly/waist/back,4 spiral steel bones apart keep it always stay in right place,no roll down and shape you perfectly all the time.
Bestseller No. 5
FeelinGirl Body Shaper Tummy Control Shapewear Plus Size Seamless Full Body Waist Trainer Butt Lifter Bodysuit Back Support Black M/L
COMFORTABLE & HEALTHY: This waist slimming body shaper is 360° seamless well-made, made of high quality 77% nylon & 23% elastane fabrics, very smooth & soft, elastic and stretchable, light-weight and skin-friendly, breathable, and flexible. And it has no steel bones or wires, good to wear every day in all seasons. Soft but also keeps you all tucked in. It's form-fitting and seamless, the stretch is breathable that you don't even realize you have it on.
SLIM YOUR TUMMY & SHOW OFF YOUR CURVES: Moderate compression pressure will tighten your flabby fat down to help you have a slimmer look while enhancing your natural curve. Smooth belly bulges and shrinks waistline, make your body no lumps or bumps or bulks. This girdles shapewear also with an open crotch design, which is very convenient when going to the bathroom, no need to take all the clothes off.
INSTANT BODY SHAPING: This FeelinGirl stylish body shaper is great for shaping your body. It can reduce your tummy and waistline, lift your butt, support your back, pushes your breast up, to achieve instant beauty. Whatever the activity, you will look more attractive in this shapewear! The anti-skid double adjustable shoulder straps prevent slipping, rolling, and bunching.
See also… Modest bathing suits for moms
Shaper tank top
$16.19 – Shop this look
EUYZOU Women's Tummy Control Shapewear Tank Tops - Seamless Body Shaper Compression Top - Black L
Thanks to this super-versatile tank with detachable cups, going braless has never felt or looked better. When it comes to buying the best tummy control tank tops, comfort is the biggest selling point.
Everything appears as if I'm wearing a bra and a tank top, and users really love the comfortable fit of this design.
The shaper tank top design has a great midsection smoothing effect and does not ride up.
The fabric is airy and thick enough to wear with shorts/jeans on its own or beneath a flowing tank/shirt.
Here are the best selling tummy control tank tops currently on the market.
Sale
Bestseller No. 1
SHAPERMINT Scoop Neck Compression Cami - Tummy and Waist Control Body Shapewear Camisole Black
HIGH LEVEL OF COMPRESSION: We recommend selecting a size up for all day comfort. For a total figure transformation, more sculpted look and one-time use, select your actual size from the sizing chart. If in between sizes, please take the larger size. All brands have different size-guides, so always refer to our size chart for the best fit.
SEAMLESS SHAPEWEAR: The nylon-spandex material gives you the support that will smooth out your curves. This Cami will effortlessly control your tummy, back and waist part. No more muffin tops and love handles. Slip into this Cami and look your best in seconds!
COMFORTABLE & DURABLE: Made from 90% Nylon and 10% Spandex, this is the Cami made to be worn any day of the week. There is an adjustable strap to fit every body length and type and don't dig into your skin. It gives your chest an extra lift that you can wear it with or without a bra.
Sale
Bestseller No. 2
Maidenform womens Comfort Devotion Cami Fl2018 shapewear tops, Black, Large US
TUMMY & BACK TARGETING – The LBD of shapewear, this Maidenform firm-control tank top is your secret to a shaped silhouette. Tummy and back control work magic under tops, blazers, or on its own. It lays flat while shaping in all the right places.
FIRM CONTROL, SHAPING TANK – Meant to be seen or layered, this shapewear tank is your go-to base with sheer, form-fitting, or low-neck tops and with jeans, pants, or skirts. Support at the bust gives you the flexibility to wear a bra or go braless.
SOFT FABRIC & WIDE STRAPS – Super-sleek fabric has a two-ply midsection, single-ply bust, and built-up back for curve enhancing. Wide straps hide your bra straps. The firm-control fabric stays in place for confident coverage and a made-for-you fit.
Sale
Bestseller No. 3
Bestseller No. 4
Bestseller No. 5
4 Pack - Scoop Neck Tummy and Waist Control Compression Cami - F.I.T by Rene Rofe Slip Fit Shapewear Camisoles (Black, Medium)
❤ VALUE PACK - Includes 4 slim fit comfortable, seamless tummy control compression lightweight, super soft, and breathable shaping camisoles with adjustable straps and light control support. Look beautiful and feel beautiful; let this camisole give you the figure you want. In four neutral colors, these lightweight camisoles will blend underneath all of your clothing.
❤ COMFORT AND FIT- Our camisoles' seam free design provides a slimming, smoothing and shaping affect to make you feel sexy and fit. Made out of 88% nylon 12% spandex, our breathable camisoles hug your curves very comfortably with its light support design. Our adjustable straps make it easy to fit and adjust based on your shape and liking. The convenient removable padding is a great feature as well.
❤ EVERYDAY WEAR - Our waist shaper camisoles are specially made with seamless technology providing clothing free of seams for optimal comfort that is ideal for every day wear. The are perfect to be worn underneath any shirt and can be worn tucked in or alone as well. Our non slip and non ride up designs and tagless labels are what makes our camisoles feel like a second skin.
See also… Best no show underwear for working out
Best slimming camisole with built in bra
$17.99 – Shop this look
Women's Cami Shaper with Built in Bra Tummy Control Camisole Tank Top Underskirts Shapewear Body Shaper Black
Cami Shaper with Built in Bra — The tank top cami shaper for women contours the belly, waist, hips, back, and bust in a comfortable way.
The figure-flattering shapewear tank tops have focused belly shaping and smooth the back, waist, and tummy.
Women's shapewear cami with built in bra is quick to dry and durable, giving you a thin look that makes you sensual and attractive.
The hem on this body shaper compression shirt is tiny, making it difficult to roll.
Here are the best selling slimming camisole with built in bra currently on the market.
Bestseller No. 1
Bestseller No. 2
Women's Cami Shaper with Built in Bra Tummy Control Camisole Tank Top Underskirts Shapewear Body Shaper Black
✅Cami Shaper with Built in Bra -- The tank top cami shaper for women provides comfortably shapes tummy, waist, hips, back and bust.Shapewear tank tops figure flattering fit with targeted tummy shaping, and will smoothes back, waist, and tummy.
✅Breathable & Not Rolling --Shaping camisoles for women with built in bra is quick to dry and durable providing a slim appearance, makes you sexy and attractive.Body shaper compression top,the hem is thin, so that it is not so easy rolling.
✅Comfortable to Wear -- Womens shapewear tank top with built in bra featuring V neck and wide shoulder straps that they don't dig in. Built in bra shapewear for women gives a super comfortable fit that hugs your curves and doesn't bother you while wearing it, makes you feel amazing while looking stunning.
Bestseller No. 3
RDSIANE Women Shapewear Lace Camisole Tank Tops Built in Bra Tummy Control Compression Cami Body Shaper Slimming V-neck Vest(Black, Large)
Supportive Lace Tank Top Shaper: This is a shapewear that can be worn both as a causal wear and shapewear. tummy control camisoles for women made of fabulous quality fabric which composed of Nylon & Spandex. Lightweight, soft, breathable and sturdy. Not easy to deform &shrink. shaping tank unique double layer design smooth your body while making you look stylish. Gives you a great amount support without being constricting. Which suitable for all kinds of occasion like party, club, shopping.
Tank Tops Fajas built in Removable Bra: The padded of this shapewear snugs your breast with no compression on your breast.You can wear this cami shaper with built in bras going out directly, no extra bra is needed. If you don't want the bras built inside, you can remove them easily. no shelf bras design ensure comforts with no lumpy while lift your breast properly & manifest your attractive chest effectively. It's a 2 in1 women body tank top & sexy casual outfit which smooth your torso greatly.
Firm Tummy Control body shaper: RDSIANE shapewear cami tank top built with 2 layers fabric--sexy & exquisite lace outside and stretchable& high elastic mesh fabric inside, beautiful and more breathable. Slimming long camisole for women offers firm tummy compression, helps with bulges and flatten your stomach. 360°hug your torso, tight your love handles, control your waist fat and reduce your waistline. lace shaping cami top creating you a hourglass and sexy body curve.
Bestseller No. 4
Vaslanda Women Cami Shaper Tummy Control Shapewear Tank Top Compression Camisole Built in Shelf Bra Slimming Undershirts Black 2XL
# Body Shaping Camisole # -- A great staple for your wardrobe to provide a nice SMOOTH LINES under tops, T-shirts and dresses. Targeted TUMMY SHAPING that helps size down instantly.
# Tummy Control Shapewear # -- Vaslanda shapewear tops use knit compression lines design in the midsection, targeted tighten tummy flabby, smooth waistline.
# Built-in Round Padded Bra # -- Different from others horned pads, round pads is wider, fit you breast shape better and reduces the pads movement. Wireless padded camisole, no need for a bra.
Bestseller No. 5
JOYSHAPER Slimming Cami Shaper with Built in Bra Shapewear Tank Tops for Women Tummy Control Camisoles Compression Top (White-Lace, Small)
✅【Built in Bra】--- This shapewear camisoles with built in bra for women design to gathers and lift breast. This shaping camisoles for women avoid breast oppression from rims, give the breast better care, comprehensive care for breast health. The removable bra pads of this shapewear cami which can be replaced by other pads freely.
✅【Tummy Control Tank Tops for Women】--- This compression tank tops for women tummy control unlike most shapewear that squeezes everything in and makes you feel like your body is trapped, this slimming cami shaper is made of double-layer fabric on the abdomen, target to flatten abdomen, reduce waistline, creating a slimmer feminine silhouette.
✅【Adjustable Straps for Flexible Fit】--- This shapewear tank tops for women with adjustable straps are perfect for size adjustment to fit your body length. The shaping tank tops camisole shaper for women fit your body more comfortably at any time.
Womens Spanx
Spanx is a pioneer in the women's body shaper undergarments market and is still one of the most popular brands.
Price not available – Shop this look
Spanx Power Series Open Bust Midthigh Bodysuit Soft Nude 1X - Regular
The purpose of Spanx is to smooth out any bumps in your clothing, giving a perfect fit and a faultless finish.
It's been created to be the most comfortable, full-body shaping necessity you've ever worn!
All-day comfort and support are provided by the lightweight, dig-free structure. Compression that is gentle on the stomach, thighs, and hips.
Because of the open-bust style , you may wear your own bra. Shoulder straps that can be adjusted.
Gussets on both sides for added comfort when nature calls. Fabric that is both breathable and cling-free.
Spanx full body
To you, I say, more strength! The Spanx Power Series Open Bust Midthigh Bodysuit is made of soft yarns for all-day shaping and smoother results with less squeezing.
$88.89 – Shop this look
SPANX Suit Your Fancy Strapless Cupped Mid-Thigh Bodysuit Champagne Beige MD
Spanx woman for superior fit and comfort
Gives you a perky look by lifting your behind. Underwear lies flat thanks to the seamless construction.
The fabric is made up of 88% nylon and 12% elastane. Machine washable and tumble dryable. Imported. Measurements: 8 in. inseam 21 inches from shoulder to crotch
Superior under dress shaper
This SPANX bodysuit is the ultimate strapless solution.
A lightweight style, it's a sleek shaper with a built-in bra and convertible straps so you're set no matter what you're dress looks like.
Shapewear for under dresses
This shaper's lower half functions as a slip for pants or capris. It's also crotchless, so you won't have to take it off if you need to use the restroom.
Here are the best selling Spanx shapewear for women available.
Bestseller No. 1
Sale
Bestseller No. 2
Sale
Bestseller No. 3
Sale
Bestseller No. 4
Bestseller No. 5
High waisted shapewear
$27.99 – Shop this look
Shapermint High Waisted Body Shaper Boyshorts Tummy Control Waist Slimming and Back Smoothing Shapewear for Women Plus Size Nude
Shapermint understands that beauty comes in many shapes and sizes, and we're here to help you achieve it. Over 4 million ladies across the world enjoy our shapewear.
Very easy to put on and take off but at the same time, it gives you the support and control you need.
It is comfortable enough to wear all day and never feels like it is squeezing you.
The perfect solution to hide your muffin top and honestly makes you a little bit happier!
Honeylove shapewear Amazon
$33.99 – Shop this look
SHAPERX Shapewear for Women Tummy Control Thong Bodysuit Open Bust Body Shaper Slimmer, SZ7095-Black-New-XL
The shapewear has three slimming layers: a middle layer of latex lining for quicker weight reduction , and a fabric blend of latex, nylon, and spandex that gives maximum firm control while being breathable, sweat-free, and moisture-wicking so it can be worn all day.
Thong designs with detachable and adjustable straps, open breast design for simple wear and takes off to combine with your preferred bra for a genuinely bespoke fit, and panty with elastic hole for convenient bathroom use are all available.
Special front U-type anti-droop open bust design makes your chest more upright and gorgeous, effective firm control armpit and back flabby fat to eliminate lumps and bumps and create a smaller hourglass figure
If you enjoyed Best Tummy Control Tank Tops and Other Support Undergarments for a New You in 2022, check out more related posts below!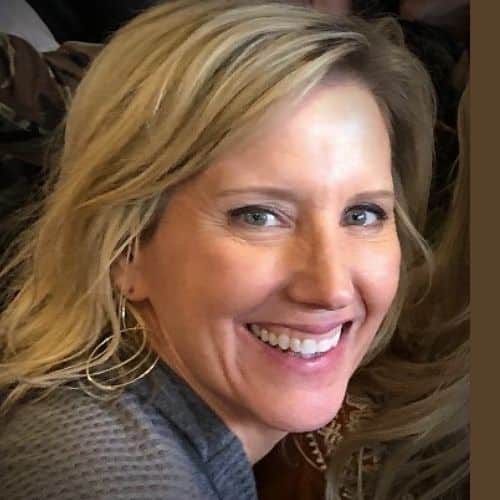 Claudia Faucher is a full-time fitness training expert and lifestyle blogger. She is also been a certified Les Mills BodyPump instructor for the past 5 years and a fitness instructor for over 20 years. Claudia is a personal trainer and creates fitness training programs for seniors and people of all ages. She likes to use her skills and experiences to help others on their fitness journeys.
Last update on 2022-08-30 / Affiliate links / Images from Amazon Product Advertising API