Discover the preferred baselayer worn by athletes in cold weather conditions.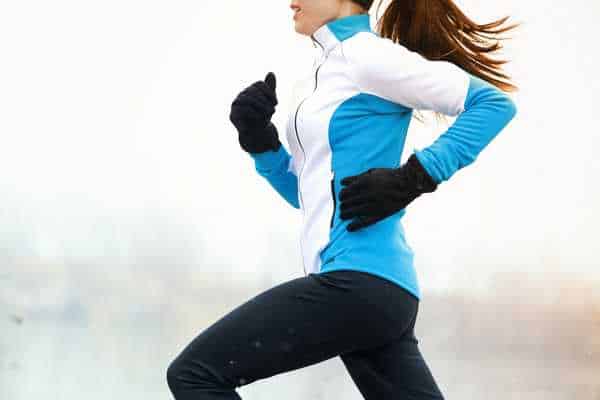 Don't let dropping temperatures stop you from enjoying your activities. With the appropriate equipment, you can continue to participate year-round, regardless of weather or temperature changes.
I may earn a commission when you purchase through a link on this page.
As the weather gets colder, you may have observed athletes wearing tight and stretchy layers under their uniforms or exercise clothes. These are known as compression garments and have become the preferred base layer for athletes in cold conditions.
If you are not well-versed in compression garments, you may question their ability to keep you warm in cold weather conditions. The material appears lightweight, and relatively thin and is worn tightly against the skin on the limbs and core.
In this article, learn why compression is the top choice for athletes in cold weather as a base layer, how it functions, and how to properly wear it.
What is the best base layer for cold weather running?
Athletes face a challenging situation when it comes to cold weather. On one hand, staying warm requires adding layers, but on the other hand, maximizing mobility to perform well means minimizing layers.
Athletes have found the solution in the form of tight and stretchy compression base layers. Compression garments provide a full range of motion while also improving blood flow to the targeted muscles.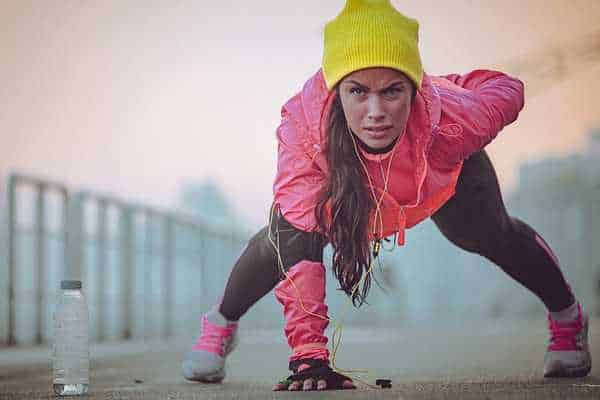 Other materials, such as cotton, fall short of providing warmth, while fabrics like wool can cause overheating during physical activity. Compression fabric, on the other hand, provides a breathable layer of warmth that also helps to keep you dry by wicking sweat away from the body.
The combination of these benefits makes compression garments perfect for cold-weather activities that involve running or other high-intensity movements.
When engaging in low-intensity activities, consider using compression blends that are specifically designed for cold weather, with brushed or thermal interiors. These specialized compression garments are more effective in keeping you warm compared to regular compression gear.
How does compression gear keep you warm?
Curious about how compression garments provide warmth while still allowing for high performance?
The secret lies in body temperature regulation. Compression garments create a breathable layer that helps to retain body heat without causing overheating. Without the breathability that compression offers, it is easy to overheat during physical activity, even in cold weather.
Another benefit of compression garments is the compression pressure they apply to the muscles, which helps to stabilize and reduce muscle vibrations and shivering. This conserves energy that would otherwise be lost, allowing the body to stay warm and increase endurance.
Additionally, many compression garments made for cold weather include a brushed or thermal interior. This creates a warm and comfortable feel, which is ideal for keeping you going in damp and chilly conditions.
Using a compression base layer for staying warm
To stay warm during cold temperatures, it is important to wear compression garments the correct way and to select the right compression gear for your activity.
But first, it's important to understand that compression garments are made to keep you from getting cold rather than to keep you warm. While this may seem like a play on words, it is an important distinction for choosing the correct base layer.
The base layer is designed to fit tight to your body. This allows it to wick moisture that may accumulate on your body from sweating during activity, away from the skin. This moisture is then transferred to the outside of the garment for quick evaporation.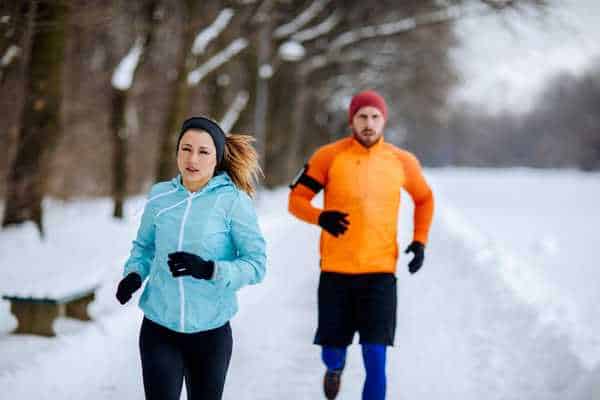 Wearing compression gear directly against the skin is crucial for regulating body temperature in cold weather. It helps by wicking away sweat and acting as a breathable barrier against the elements.
When layering with compression gear, it's important to remember to wear additional layers on top. Wearing an undershirt underneath a compression shirt or tights may seem like a good idea in cold conditions, but it's more effective to layer over the compression gear.
Wearing compression gear properly, against the skin, allows it to function effectively and enhance performance. Additionally, it prevents the bunching and rubbing of garments that can cause discomfort and chafing.
Buying compression for cold weather
When layering with a compression garment, any style of compression will work well. Compression shirts and tights provide benefits such as breathability, sweat-wicking, and muscle support.
In extremely cold weather or if wearing compression garments alone, it's recommended to choose compression specifically designed for such conditions. This is particularly important for compression tights.
If you're looking for a cold climate design, look for products marketed during fall and winter by brands, as they often feature their cold weather collections during these seasons. Additionally, you can look for features such as insulation, waterproofing, and materials that provide warmth.
Another way to identify cold weather designs is to look for keywords in the product name. Many brands, like Thermajohn, use specific terms such as "Base Layer Set for Cold Weather" to indicate that a product is designed for winter weather.
When indicators like product names or seasonal marketing are not available, you can also determine if a compression gear is suitable for cold weather by examining the product details. Look for features such as insulation, waterproof, and materials that provide warmth, which is commonly found in cold-weather gear.
Features commonly associated with cold weather compression gear include brushed interiors or thermal linings, as well as additional fabric such as a mock neck or full-length tight legs to reduce skin exposure. These features help keep the body warm and reduce heat loss.
Advantages of wearing compression gear in cold weather
When temperatures drop, many people experience stiffness and rigidity in their muscles, which can negatively affect athletic performance. Cold weather can make muscles less flexible and responsive, making it harder to perform at your best.
Many people try to tackle this by adding multiple layers of insulation. However, this often comes at the cost of reduced mobility, which can hamper your athletic performance. The added layers make it difficult to move freely and comfortably.
Compression garments provide an ideal solution for cold weather, as they offer both warmth and mobility in a stretchy, snug baselayer. The compressive pressure of these garments improves blood flow to keep muscles warm and provides muscle stability for energy conservation. This allows athletes to maintain flexibility and range of motion while keeping warm.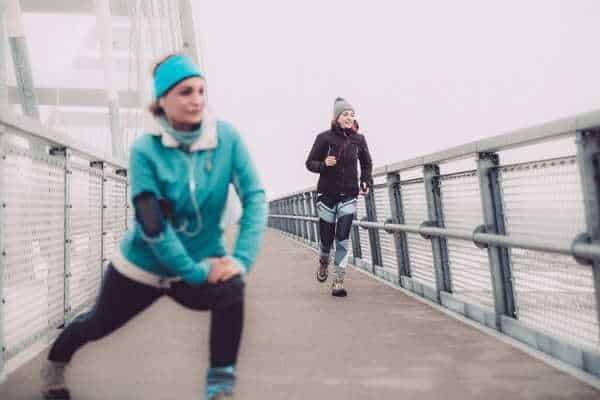 One of the often overlooked factors in athletic performance during cold weather is the risk of overheating. It might seem counterintuitive, but it's possible to get too warm when the temperatures are low. When participating in physical activity, your body generates heat, which can be trapped by too many layers of clothing or insulated gear, resulting in overheating and discomfort.
The reality is, when we layer up to protect ourselves from the cold, we don't consider the heat our bodies produce. As we engage in activities that raise our heart rate, we may begin to sweat profusely and find it hard to breathe if we are wearing too many layers.
Fabrics and materials that provide warmth but lack breathability can trap heat emitted by the body, leading to overheating. Compression fabrics, however, offer a balance of breathability and warmth without being overly restrictive. They allow heat and moisture to escape, keeping you comfortable and preventing overheating during cold weather activities.
Another benefit of compression gear is its sweat-wicking capability. This feature is commonly associated with warmer conditions, but it is just as valuable in cooler temperatures. Sweat-wicking technology helps to keep the skin dry by drawing moisture away from the body.
In cold weather, wicking away sweat from the body helps to maintain a comfortable level of warmth by removing moisture and keeping the body dry. This helps to keep the body light and mobile and prevents you from feeling cold if your activity level slows.
If you want to stay active during the winter months while keeping warm, consider looking into cold-weather compression shirts for both men and women.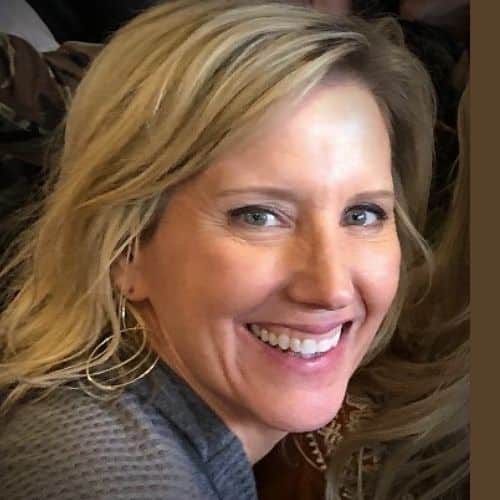 Claudia Faucher is a full-time fitness training expert and lifestyle blogger. She is also been a certified Les Mills BodyPump instructor for the past 5 years and a fitness instructor for over 20 years. Claudia is a personal trainer and creates fitness training programs for seniors and people of all ages. She likes to use her skills and experiences to help others on their fitness journeys.