I may earn a commission when you purchase through a link on this page.
The best compression socks are a very popular treatment for tired legs and fatigue, as well as swelling in your calves. They work by promoting and increasing circulation blood circulation in the affected areas. When properly fitted, compression socks can reduce your risk of blood clots and reduce pain in these targeted areas.
This post will cover the basics of what you need to know about using compression socks, and who can benefit from wearing them.
As an Amazon Associate, I earn from qualifying purchases.
Popular questions about the best compression socks
Click here to see – "Popular questions about compression socks"

Here's how compression socks work.

The socks put pressure on your legs to help your blood vessels work better. Arteries transport oxygen-rich blood to your muscles so they can relax and blood flows freely. The veins get assistance pushing blood back to your heart.

The best compression socks can keep your legs from getting tired, feeling fatigued, and achy. In addition, they can also ease swelling in your feet and ankles. They have also been shown to help prevent and treat spider and varicose veins. Some research has shown compression socks may even stop you from feeling light-headed or dizzy when you stand up.

The magic of compression socks is that they keep your blood moving, making it harder for it to pool in your veins and create a clot.

What about shin splints? Yes, compression socks can help with shin splints. Wearing compression socks can help to make your leg injury feel better during recovery, help get you through that last part of a long run, or even prevent a new injury from developing. Again, proper rest, stretching, and strengthening should are advised when dealing with a lower leg injury.

What is neuropathy and how do compression socks help? Neuropathy is frequently associated with diabetes, and its numbness, and a feeling of pain are often referred to as "pins and needles." Yes, compression socks are a great tool to manage the symptoms of neuropathy. While the socks can not reverse the damage, the best compression socks can help promote the future health of the lower leg.
Best practices for compression socks
Here are some best practices for safely wearing compression socks:
Get your compression socks that are fitted properly.
If your body weight changes significantly, be sure to get fitted for a new pair of compression socks
Since construction can vary among manufacturers, be sure to follow instructions specific to your brand of socks
Check your skin often for changes like redness, dents, and chafing between every wear.
Most manufacturers recommend you hand-wash compression socks and air dry to prevent excessive wear and damage to the sock fabric.
Compression socks have a short shelf life. Follow recommendations for replacement by your sock manufacturer. It is often suggested to replace socks after 30-40 uses, especially if you use them for fitness activities.
---
Best Overall – For Everyday Use
New Balance Unisex 2 Pack Wellness Casual Walker Socks
---
Best Compressions Socks for Neuropathy
Powerlix Nano Socks for Neuropathy (Pair) for Women & Men
---
Best Compression Socks for Pregnancy Maternity
Copper Compression Socks Women (Pregnancy & Maternity)
---
Best Compression Socks for Runners
Calf Compression Sleeves – Leg Compression Socks for Runners
---
Best Compression Socks for Nurses
HLTPRO Compression Socks for Nurses
---
Best Compression Socks for Flight Travel
Physix Gear Compression Socks for Men & Women Flight Travel
---
Best Compression Socks for Shin Splints
SB SOX Compression Socks for Shin Splints
---
Best Compression Socks for Varicose Veins
Halsy Women's Footless Compression Socks for Varicose Veins
How compression socks work
Compression clothing has progressive compression panels that run the length of the garment. The muscles further distant from the heart are subjected to more pressure than those closer to it.
Using compression running tights as an example, the pressure is stronger around the ankle than around the knee, tightening the calf muscles and assisting your veins in pushing deoxygenated blood back up the legs and into the heart.
That is, you can:
Run longer because you'll receive more oxygen into your blood, which will energize your muscles.
You'll recover faster since you'll be eliminating waste lactic acid more quickly, reducing muscular discomfort.
See also…Compression T Shirts for Men
Why compression socks are useful
Compression running socks apply pressure from the ankle to the calf, increasing blood flow and reducing muscle vibration generated by running impact. This allows them to work more effectively.
Are compression socks good for recovery?
Wearing them all day increases good blood flow and oxygen levels. They also offer compression, which aids in muscle recovery. The softness and feel of the material distinguish sport-specialized compression socks from recovery compression socks.
Best men's compression socks
When it comes to buying the best all-around compression socks for men, it really depends on when and where you are going to use them.
Price not available – Shop this look 
If you are a traveler looking for compression socks to relieve fluid build-up in your calves or lower legs, your need will be different them a long-distance runner.
However, if you are looking for the best compression sock for men that can be used in the boardroom or the daily 5k, the Physix Gear Sport Compression Socks are an excellent choice.
The Physix Gear Sport Compression Socks is a long-lasting compression sock that does not sacrifice quality or comfort. Your legs will appreciate you for the double-stitched fabric.
You can feel the instant comfort and outstanding design of your new Stamina Long Sock Tights.
These socks are the perfect work, cycling, and ski socks. Even though they are compression socks, they are well-stitched and easy to put on! They wash nicely while retaining all of the excellent vascular toning advantages.
Best running socks for women
If you're into running, I mean REALLY into running, having quality performance socks is a must.
$14.99 – Shop this look 
The FITRELL compression socks for women socks are designed for today's active woman.
Equipped for high performance, these compression socks are perfect for running, travel, flight, pregnancy, edema, maternity, medical treatment.
These athletic compression socks are made of high-performance fabrics to produce a "moisture-wicking" effect, aiming at providing a dry-fit feeling. At the same time, the mesh design around the calf makes your feet breathe freely, helping to release sweat and keep your feet cool the whole day.
The FITRELL compression stockings are sewn with seamless toe, reducing the friction between toes and shoes. They can absorb the shock and prevent overuse injuries during any activities.
Also, the thick and soft cushions are embedded in the sole of these running compression socks, protecting your feet and providing all-day comfort, increasing performance and endurance.
Support socks vs compression socks
The phrase "support stockings" is well-known and is frequently used to refer to medical compression clothing.
$13.69 – Shop this look 
However, the fundamentals of the two types of stockings differ. Support stockings provide passive swelling resistance, whereas compression socks provide active pressure to the veins of the leg.
Medical compression socks are used for basic medical therapy of pre-existing venous illnesses or lymphatic system problems.
They provide a precise amount of pressure to the arteries, allowing dilated veins to be squeezed back to their normal diameter. Venous valves will be able to perform their backwater valve function.
As a result, blood may easily flow back to the heart, and the veins are successfully eased. Medical compression stockings are prescribed by a doctor, and health insurance companies typically pay the cost of one pair of compression stockings every six months.
Because support stockings are purely preventative items, they are not covered by health insurance and are only available over the counter.
It's also worth noting that support stockings cannot be used in place of compression stockings if you have a pre-existing venous illness.
The material of medical support stockings is thinner, and its composition differs from that of compression stockings.
See also…The latest male compression shirt looks
Do compression socks help with shin splints?
Yes. Compression socks improve oxygen and blood flow to the areas most vulnerable to shin splints and associated ailments by squeezing your calves and shins.
The increased circulation aids in the improvement of muscular endurance, muscle efficiency, and pain alleviation.
Benefits of running with compression socks
Compression may assist decrease extra calf muscle movement—why burn out your legs more than necessary?
Wearing a compression sock while jogging may assist to minimize the amount of work required by your legs, allowing you to go easy on your muscles and reduce the consequences of tiredness.
See also…Best shapewear for men
How do compression calf sleeves for legs work?
$18.95 – Shop this look 
Calf sleeves aid to enhance blood flow back to the heart by gradually increasing the pressure in your veins.
This stimulates your circulatory system as a whole, ensuring a steady flow of 'new' (oxygen-rich) blood in and 'old' (oxygen-poor) blood out to your calf muscles.
See also…Best slimming shirt for men
Summary
Strenuous activity strains and destroys the muscles, resulting in the soreness that many people experience after a workout. Compression apparel can assist muscles to mend faster by boosting the flow of oxygenated blood to them, allowing you to be ready for your next training session.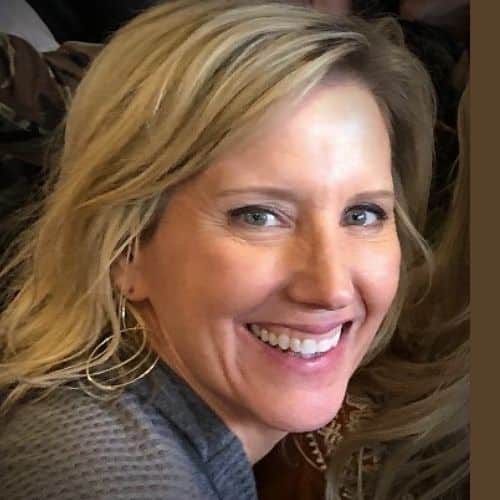 Claudia Faucher is a full-time fitness training expert and lifestyle blogger. She is also been a certified Les Mills BodyPump instructor for the past 5 years and a fitness instructor for over 20 years. Claudia is a personal trainer and creates fitness training programs for seniors and people of all ages. She likes to use her skills and experiences to help others on their fitness journeys.
Last update on 2023-08-31 / Affiliate links / Images from Amazon Product Advertising API