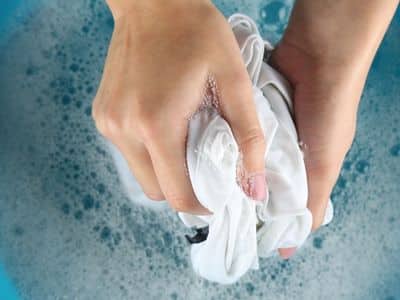 Facts about washing your sports bras.
I may earn a commission when you purchase through a link on this page.
Ladies, we can all agree that sports bras get more comfortable with each use. And, if you're like me, you tend to keep holding on to them until they don't support you well anymore. While you might own dozens of bras, you will usually only wear a handful of them. With repeated washing, over time a sports bra loses its ability to support you. So, with that in mind, you may be wondering how often should you wash your sports bra.
What is a sports bra?
A sports bra is a type of brassiere designed to provide support to female breasts during physical activity. They are typically made from a combination of Lycra, nylon, and elastane, and often have padded cups to provide additional support and coverage.
Sports bras are an essential piece of workout gear for any woman who wants to stay comfortable and supported during exercise. Even if you're not particularly busty, a good sports bra can make a big difference in your comfort level and performance. And if you do have large breasts, a sports bra is a must-have to help prevent pain and injury.
There are a few things to keep in mind when shopping for a sports bra. First, you'll want to make sure it fits snugly but not too tightly. Second, you'll want to choose a style that provides the level of support you need for your particular activity. And finally, you'll want to make sure the bra is comfortable and won't chafe or rub during your workout.
If you're not sure where to start, there are a few good sports bras on the market that are sure to meet your needs. The Nike Pro Rival Sports Bra, for example, is a great option for high-impact activities like running or basketball. For lower-impact activities, like yoga or walking, the Lululemon Energy Bra is a good choice. And for a versatile option that can be worn for any type of workout, the Adidas by Stella McCartney Ultimate Sports Bra is a great option.
No matter what your budget or workout routine is, there's a sports bra out there that's perfect for you. So get out there and get moving in comfort and style.
Sports bras vs regular bras
A sports bra is designed to support you during physical activity. Sports bras are made from a variety of materials, including cotton, polyester, spandex, and nylon. They usually have a front closure and a racerback. Some sports bras also have padding, underwire, and adjustable straps.
Regular bras are designed for everyday wear and are made from a variety of materials, including cotton, polyester, lace, and satin. They usually have a front closure and adjustable straps. Some regular bras also have padding, underwire, and push-up features.
Can you wear the same sports bra two days in a row?
The best answer is no. Sports bras do a great job of pulling sweat off your skin due through the use of moisture-wicking material. However, much of that perspiration is left trapped within the fibers of the bra. As a result, this trapped moisture and body oils can quickly become a breeding ground for mold, bacteria, and fungi. So, regardless of the intensity level of your activity, it is recommended you do not wear a sports bra two days in a row.
When sports bras get comfy, they become harder to wear
Following numerous cleanings, bras became less supportive – something exacerbated through regular usage. Nevertheless, women recognized this fact but still enjoyed it since wearing it keeps them comfortable in the long run. It may take more time to recycle old bra designs. We know that the use of a less supportive bra can seriously affect your breasts – although some women do not want to replace their gear every month.
How often should I wash my sports bras?
 After Every Use. Washing your sports bra after every workout will reduce unpleasant odors. Even though your sports bra doesn't feel wet or have a smell after working out, you should wash it after every use. Leaving a used sports bra in your gym bag or clothes hamper will cause bacteria, and fungi to build up in the bra's fibers causing stains and hard-to-remove odors.
The "Must Follow" Rules of Washing a Sports Bracelet
Generally, sports bras work harder than ordinary bras and therefore require more urgent care.
Don't use fabric softeners
Most sports bras can go into the machine easily. But fabric softeners are absolutely useless in workout clothing and shoes. Softener is primarily designed to be used on linen or cotton fabrics therefore it works well on towels. Softened fabric is not designed to be used with sportswear. This substance can also damage the wicking properties of fabric that wick moisture into the fabric. Avoid fabric softeners in sports apparel including pants, sports bras, moisture-absorbing clothing, etc. Leave all the softening in your clothes.
Wash Your Sports Bra Immediately
When exercising, you should clean the shirt immediately. When you leave work at the gym, do not leave them wet in a sweaty gym bag. Some girls have taken their bras in and rinsed them off after a workout. Tell me the reason behind such overly aggressive behavior. It is because sweat and salt are harmful to bra elastics if you are sweaty. Secondly, sweat does not normally irritate people when they're damp. When it drys out and gets stale this may take more time. The more quickly and efficiently you wash up the sweat, the better.
Wash Your Sports Bra Often
You should wash your regular bras once every 2-3 uses at minimum. This assumes moderate to moderate physical activity (sitting at the desk, walking). It can certainly be changed based on extreme temperatures when you sweat more. It's also advisable to remove your sports bra after workouts. This is also possible as sweat damages elasticity in the bra elasticity and shape and affects abrasion.
Skip the Dryer
Keep away from a dry washer or dryer, as this may be dangerous. Air drying is best. The heat from the dryer can cause elastic stretching, snapping, or breaking. Keep in mind sports bras offer extra support and need extra elasticity. Skip the dryer.
Handwashing might be more convenient.
Although the majority of sports bras are easily cleaned in a washing machine, it seems they're often easier to clean by hand. Proper care for sports bras should not be the main job. Everything will depend upon the frequency of workouts or washing. If you work out daily or wash clothes once a week, it might be easier to wash the sports bra with water to remove any excess body oils and then clean it up later. Remember that a wet, sweaty sports bra should not stay in your clothes box, but should be kept clean and in good condition regularly.
Rotate Between Sports Bras
A bra can be worn for different exercises or workouts. If you exercise at least three times a week , the perfect sports bra would be one for daily activities and another for preparing for your next workout. You may also choose to buy different sports bras for lower-impact activities (yoga), or medium-impact activities (spin class or HIIT).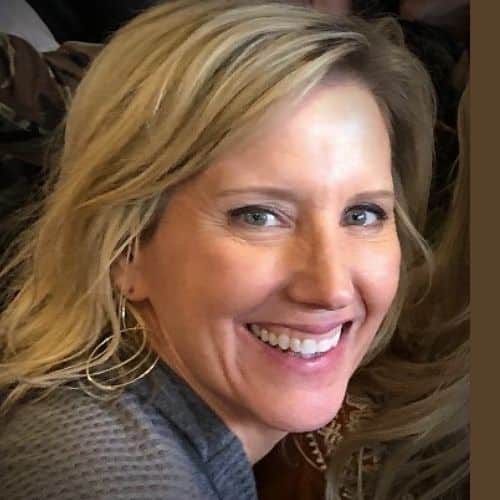 Claudia Faucher is a full-time fitness training expert and lifestyle blogger. She is also been a certified Les Mills BodyPump instructor for the past 5 years and a fitness instructor for over 20 years. Claudia is a personal trainer and creates fitness training programs for seniors and people of all ages. She likes to use her skills and experiences to help others on their fitness journeys.