With running shorts, you can easily buy too many pairs and still not have a pair you really enjoy wearing. Some have built-in liners, while others have waistbands with pockets. Some are split shorts, while others are 2-in-1 or fitted tights. So which one is right for you? To help you decide how to choose the best running shorts, I've broken down all the different types of shorts so you can make an informed decision.
I may earn a commission when you purchase through a link on this page.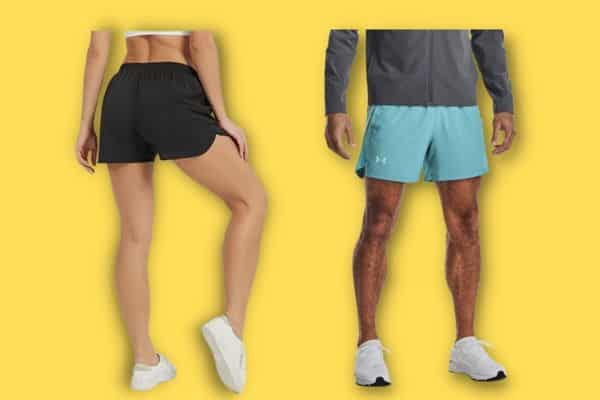 Let's get started!
When looking at all the choices of running shorts for men and women, you may feel overwhelmed by the options.
Some shorts have liners, some have pockets, and others have wide waistbands.
The best way to find out what works for you is to experiment with different sizes and styles until you find one that feels like it was made for your body.
As you understand how certain styles can benefit your running, you will shop for shorts quite differently.
I have provided a breakdown of key features, along with a brief explanation of why you may want them, to help you select the best pair of running shorts to meet your needs.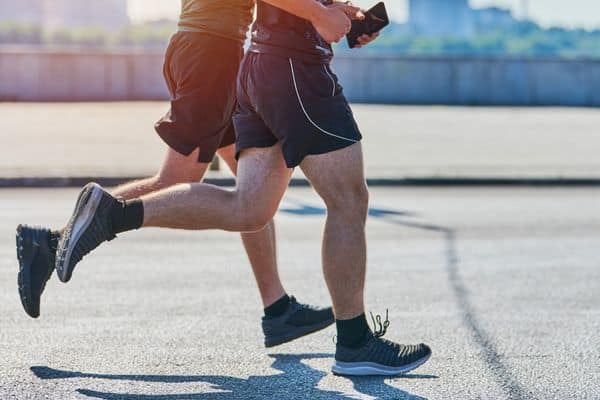 What are running shorts?
Running shorts are a type of athletic clothing worn by runners. They are typically made of lightweight fabric such as polyester or nylon and have a short, tight fit.
Many running shorts also have built-in underwear for added support and comfort.
Types of running shorts
All running shorts fall into one of three main categories:
Compression
Compression running shorts are designed to provide support and stability to the muscles and joints while running. They are usually made of a stretchy material that is tight-fitting and helps to reduce vibration and impact.
Split
Split running shorts are a type of running short that has a split or slit on each side, typically about halfway up the leg. This allows for a greater range of motion and can help keep you cooler on hot days.
V-notch
V-notch running shorts are a type of athletic shorts that feature a V-shaped notch cut out of the hemline on the sides. This design detail helps to improve range of motion and breathability, making them a popular choice for runners and other athletes.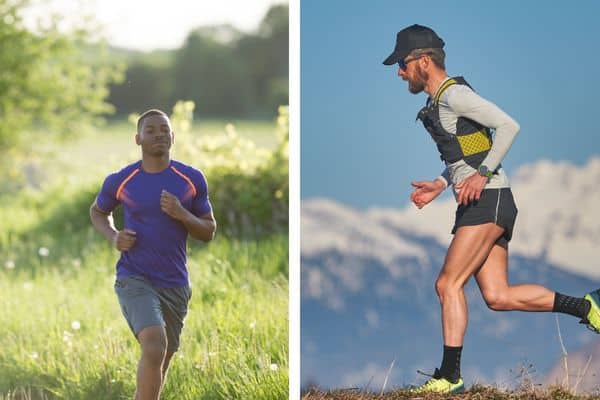 2-in-1 Shorts
2-in-1 Shorts are the new trend when it comes to runnings shorts . The shorts are designed to adapt a different behavior depending on the occasion: short or racing, designed to be used independently. More comfortable, more adaptable, and optimized for your convenience.
Best Selling Running Shorts Women
Bestseller No. 1
Bestseller No. 2
Bestseller No. 3
Sale
Bestseller No. 4
Blooming Jelly Womens Quick-Dry Running Shorts Sport Layer Elastic Waist Active Workout Shorts with Pockets 1.75″ (Medium, Black)
To ensure that our customers can receive high-quality products, please ensure the shorts from BMJLUSAFashion. If you choose other bad sellers, you are likely to receive a product with poor quality and a serious size problem.
Featuring: running shorts women with elastic waistband, it is stretchy and comfortable. It has stretchy spandex-ish underwear liner does not rid up and sport shorts doesn't give you the feeling of granny panties.
Athletic shorts for women with one side zipper pocket that enough to hold your card or key. And it has a nice thick high waisted band and the slit on the side leaves a lot of room for the booty!
Bestseller No. 5
Sale
Bestseller No. 6
Sale
Bestseller No. 7
Best Selling Running Shorts Men
Sale
B
B
Sale
B
B
Under Armour Men's Launch Run 7-inch Printed Shorts
Ultra-light, stretch-woven fabric for totally unrestricted movement
Internal mesh liner helps moisture escape & adds breathability
Mesh side panels for added ventilation. Care instructions- Use only non-chlorine bleach when needed, Tumble dry low, Do not iron, Do not use softeners, Do not dry clean
B
Sale
B
Sale
B
New Balance Men's Impact Run 5 Inch Short, Eclipse , Medium
NB DRY fast-drying technology pulls moisture away from your body to help you work out with ease
Soft, lightweight woven fabric
Athletic fit designed to rise close to your body and skim the hip and thigh — perfect for active movement with a fit that's not too tight
Features to consider
Here are 10 important features to consider when buying running shorts.
Length
There are many different lengths of running shorts, but the most common lengths are 3 inches, 5 inches, and 7 inches.
Typically, the 3-inch shorts are considered to be the most comfortable and offer the most range of motion. The 5 and 7-inch shorts are usually reserved for racing or for those who prefer a more fitted look.
Fit

There are three main types of running shorts: loose-fit, tight-fit, and compression-fit.
Loose-fit shorts are the most common type and are designed to be comfortable and allow a full range of motion.
Tight-fit shorts are form-fitting and designed to minimize wind resistance.
Compression-fit shorts are tight-fitting and designed to increase blood flow and reduce muscle vibration.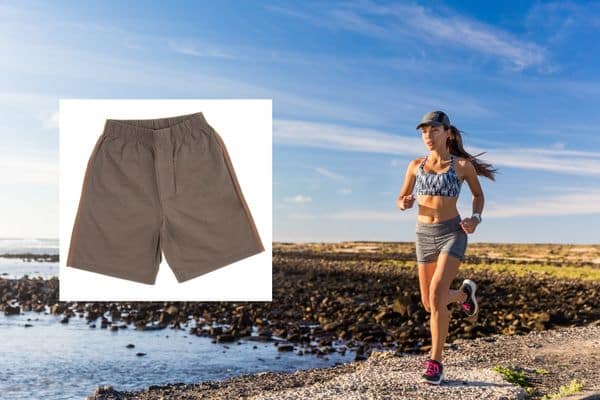 Waistband
The drawstring waistband is the most common waistband on running shorts. It is adjustable, so you can make the shorts as tight or as loose as you want. This is a good option for people who are between sizes, or for people who want to be able to adjust their shorts as they run.
Another option is an elastic waistband. This type of waistband is not adjustable, but it is usually more comfortable than a drawstring waistband. This is a good option for people who know their size and don't want to have to adjust their shorts while they run.
Finally, there are running shorts with no waistband. These shorts are usually made of very lightweight material and they can be very comfortable to run in. Yet, they can also ride up and be uncomfortable if they are too loose.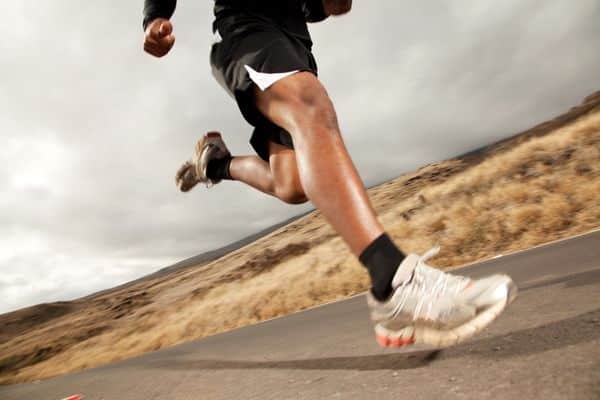 Pockets
There are three main pocket styles of running shorts: the waistband pocket, the side pocket, and the back pocket.
The waistband pocket is the most common pocket style and is typically located on the waistband of the shorts. This pocket is great for storing small items such as keys, a credit card, or a gel pack.
The side pocket is another common pocket style and is typically located on the side of the shorts. This pocket is great for storing items such as your phone or a small water bottle.
The back pocket is the least common pocket style and is typically located on the back of the shorts. This pocket is great for storing items such as your wallet or a small snack.
Finally, you can purchase running shorts without pockets as well.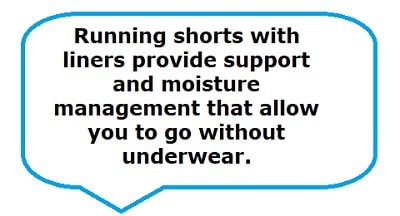 Ventilation
Ventilation is key when it comes to running shorts. The last thing you want is to be stuck in a pair of hot, sweaty shorts that cling to your skin. That's why it's important to look for a pair of shorts that have plenty of ventilation.
Mesh panels are a great way to add ventilation to a pair of shorts. They allow air to flow freely through the shorts, which helps to keep you cool and dry. If you live in a hot climate, or if you tend to get hot when you run, mesh panels are a must.
Another way to add ventilation to your shorts is to choose a pair that has a liner. Liners are made of a lightweight, breathable material that helps to wick away sweat. They also provide a bit of extra coverage, which can be helpful if you're running in a pair of shorts that are on the shorter side.
No matter what style of running shorts you choose, make sure that ventilation is a top priority. You'll be much more comfortable on your run if you're not stuck in a pair of hot, sweaty shorts.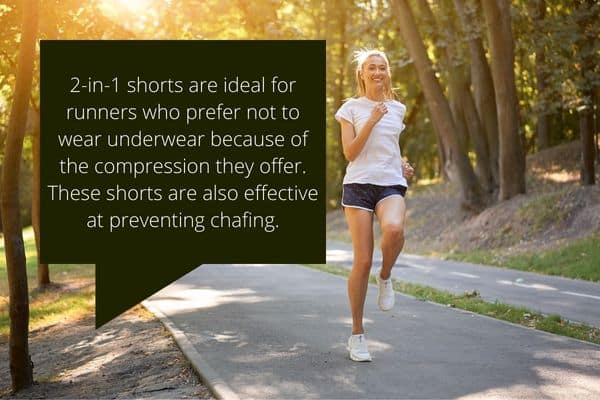 Interior Liners
A lot of running shorts come with underwear already built in. Briefs or compression liners that are built-in can help make your workout wardrobe simpler, and your runs more comfortable.
Quick-drying fabric
The quick-drying fabric is a great innovation for athletes. It allows them to stay dry and comfortable during their runs, while also providing a bit of extra warmth in cold weather.
Because it is lightweight and breathable, it is ideal for running in hot weather. The fabric is also resistant to wrinkles, making it a good choice for runners who want to avoid chafing.
Chafe-resistant fabric
For training and racing, the chafe-resistant fabric is critical for all running shorts. If you're planning to buy a few pairs of running tights or shorts, I really would recommend going with compression shorts for men and women. Not only are they helpful in preventing thigh chafing but also are very comfortable.
Inseams
With the wide range of running shorts, it can be hard to separate yourself from the competition. One option that you don't often see is UPF protection. This level of sun protection can make a huge impact on your comfort level while running outdoors.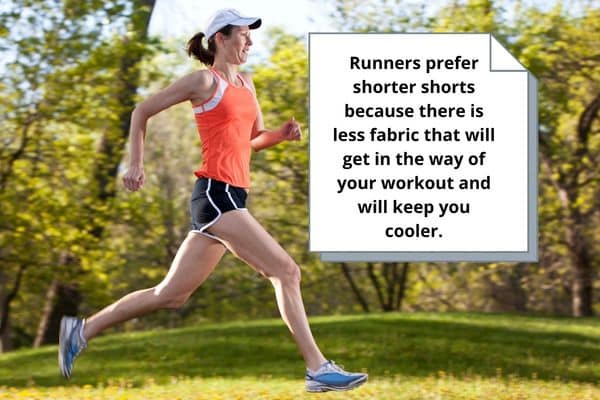 Style
Today, there are more styles and fashion choices than ever before. While running shorts are made for performance and comfort, they provide a unique way to express a bit of your personality as well.
Shop Best Running Shorts – Style
Whether you run long distances or sprint, finding the right pair of shorts is a necessity. For short distances and warm weather, lightweight styles with mesh panels are great for ventilation. For cooler weather or long distances in cold weather opt for fleece-lined styles with zippers at the legs that come above the knee to add warmth.
Best 2-in-1 Shorts for Men
The Best 2-in-1 Shorts for Men are designed with an inner short that can be worn alone, or with our shorts layered above. Our shorts will keep you cool and comfortable whether you're working out at the gym or running errands around town. These shorts include inner shorts to feel comfortable while wearing them and feature a drawstring waistband with adjustable tabs.
Best 2-in-1 Shorts for Women
The Best 2-in-1 Shorts for Women are designed to provide you with the most comfortable experience while running, walking, or exercising. They are great as they allow you to work out in them, and then remove the inner shorts and wear your own clothes after. There is no need to keep changing into your workout attire when feeling sweaty and dirty. Perfect for the gym and general activewear!
Best Mid-Length Men's Shorts
Mid-length shorts are perfect when you want to stay cool, comfortable, and look good in your workout clothes. They feature a wide waistband and fly, a drawstring closure at the front, and extra pockets on the side so that you can hold anything that you need while exercising.
Best Mid-Length Women's Shorts
The Best Mid-Length Women's Running Shorts are designed to perform. Made with a lightweight, quick-drying fabric and featuring a hidden pocket, these running shorts offer freedom of movement in your run.
Best Running Shorts With Phone Pocket
These running shorts are made of sweat-wicking fabric to help keep you dry and comfortable, while their wide waistband with an internal key pocket provides additional storage. These shorts also feature an ergonomic design and a phone pocket on the right leg.
Best High Waisted Running Shorts
High waist running shorts for women offer a higher waistband than traditional shorts, to prevent slipping. The design is ultra-lightweight with an anatomical fit and four-way stretch for comfortable performance during exercise.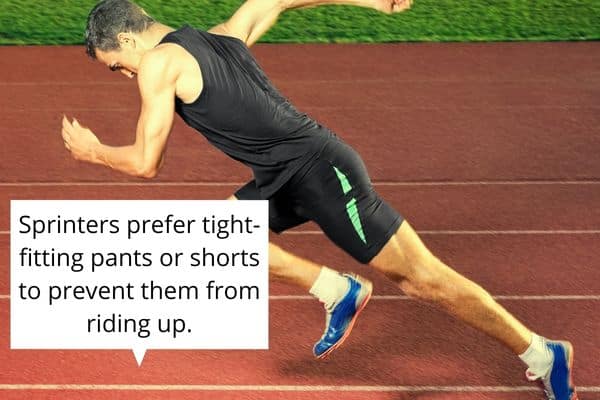 Best Running Shorts with Spandex
Running shorts made with spandex provide you with a snugger fit and allow for more flexibility and comfort while running. These shorts sit higher on the waist, giving you added coverage to keep your body temperature regulated throughout your workout.
Best Running Shorts with Zipper Pockets
Running shorts with zippered pockets are essential for any serious runner who spends a great deal of time on the road or trail. The zippered pockets are a handy way to carry your phone, keys, and other small items while you exercise.
Best Running Shorts with Compression Liner
Running shorts with a compression liner provides the ultimate comfort by keeping everything where it should be. Benefits include ventilation, sweat-wicking, muscle support, and performance enhancement.
Best Running Shorts with Bike Liner
This product is made from a lightweight and breathable material, featuring an inner bike liner (for longer-distance training) for extra support. This item fits snugly against the skin and includes an antimicrobial treatment for more comfort. These running shorts are ergonomically designed to prevent sliding and chafing, while also incorporating moisture management technology that moves sweat away from the body to keep you dry and comfortable during your workout.
Best Workout Shorts With Liner – Men's
These running, workout, and gym shorts are designed for both men and women. They feature a soft, elastic waistband with a drawstring, side pocket, and liner on the inside of the shorts. These running, workout, and gym shorts have been constructed out of a cotton fabric which absorbs moisture quickly for optimal comfort during exercise
Best Workout Shorts With Liner – Women's
Women's running and workout shorts with liner. The built-in brief liner protects from chafing, rubbing, or jostling to keep you comfortable and dry. Built-in briefs offer full-length side seams and back panels for maximum coverage and performance.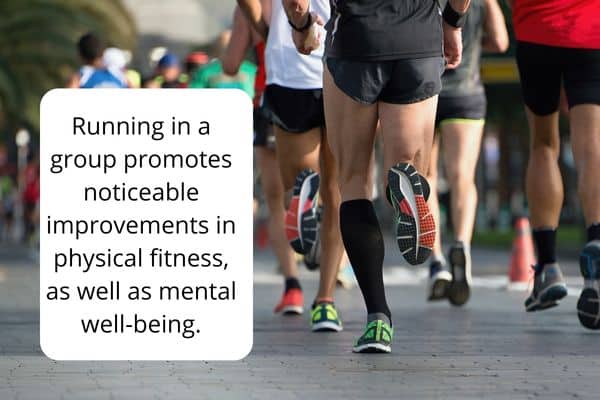 Shop Best Running Shorts – Body Shape
So you think your shorts are too big or too small? Don't worry, buying a pair of shorts online isn't nearly as painful as some guys make it out to be. Here's how to be sure you're getting the best running shorts for your shape and size.
Best Running Shorts for Thick Thighs
The Best Running Shorts for Thick Thighs are designed to fit all body types. They stretch and contour to the shape of your body for a seamless, friction-free experience in motion.
Best Running Shorts for Short Legs
Running shorts for people with short legs should fit snugly but not tight. If you're shopping for running shorts and would like to find a pair that you can comfortably run in, consider the waistband. The waistband should be high enough so it doesn't creep up your torso during your run and move around awkwardly as you move forward or backward.
Best Running Shorts for Long Legs
Running shorts for people with long legs are made specifically for longer bodies and narrower legs. The fabric is a bit tighter at the waistband to provide a comfortable fit and easier range of motion, while the legs are slightly wider. These running shorts for long legs also have the best in modern technology to make them reliable and excellently comfortable.
Best Running Shorts for Chafing
Running shorts for chafing are made with a hybrid chamois that features a thin layer of material in the sensitive inner thigh area, which is where chafing can be an issue. This prevents rubbing and chafing while you run. The lightweight nylon/spandex fabric blend ensures comfort during any activity or workout.
Best Running Shorts for Plus Size
Running shorts for plus-size runners are specially designed to be aerodynamic, comfortable, and supportive. You may be wondering what exactly is an "effective" running short for plus-size runners. While some prefer shorter shorts, most women find longer running shorts not only more comfortable but also allow them to feel less exposed during activity.
Best Running Shorts That Don't Ride Up
Running shorts that don't ride up is key to a comfortable workout. Most running shorts bunch at the waist and become snug, especially during high-impact activities. Lightweight fabrics and ventilated fabrics are the best bets for lightweight running shorts that wick moisture away from your body and prevent chafing.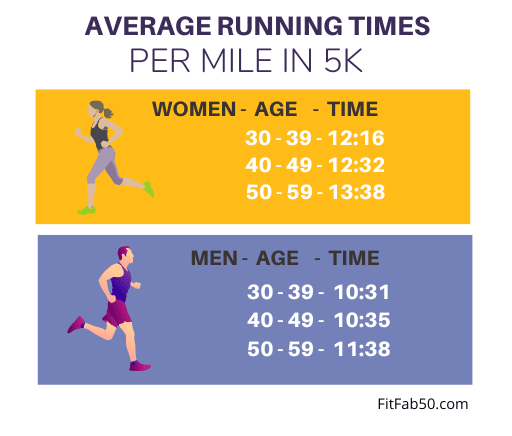 Shop Best Running Shorts – Event
Best Running Shorts for Hiking
Hiking shorts are the perfect hybrid between running shorts and hiking pants. These men's and women's shorts with a built-in liner will still keep you cool and comfortable, but will also provide some protection from the brush or branches on the trail. They're great for warm days or for activities like rock climbing, trail running, and backpacking.
Best Running Shorts for Long Distance
Running shorts for long-distance runners should be made with a lightweight material to avoid chafing, and also include a drawstring at the waistband to help keep everything secure. Running shorts made for women should be designed based on your anatomy since male and female bodies are different.
Best Running Shorts for Marathon
The best running shorts for marathons are built to keep you dry and comfortable. A lightweight fabric will stop them from absorbing sweat so that the moisture can evaporate faster.
Tight-fitting shorts like the Under Armour Fly By 2.0 shorts which have a super stretchy fit cut and laser-cut bottom hem.
The Launch Stretch running shorts by Under Armour is another good option if you're on the hunt for a comfortable pair of high-quality workout bottoms designed specifically for movement.
Best Running Shorts for Ultra Running
Running shorts for ultra runners are made of lightweight and breathable materials so you can stay cool and dry as you run.
Running shorts for ultra running also have a zippered back pocket to hold your phone or wallet, and some have reflective sights that make you visible in the dark.
Shop Best Running Shorts – Weather
Best Winter Running Shorts
The Best Winter Running Shorts offers a comfortable, stretch fabric that draws moisture away from your skin and keeps you dry.
A wide waistband with an internal drawcord to secure the fit makes these shorts more durable over time, and an internal key pocket provides easy access to your essentials.
With reflective details for visibility in low light conditions and reflective logos for quick identification by drivers, these shorts are perfect for running on cold nights.
Best Running Shorts for Hot Weather
The best running shorts for hot weather should provide comfort and breathability in warmer conditions. This is achieved by a combination of three main factors.
Firstly, they have an anti-bacterial finish to keep them fresh and comfortable when you're sweating it out on the street or in the gym.
Secondly, the fabric used keeps you cool in warm conditions thanks to its wicking properties – whatever you call it in your local area (click here for more info about sweat management) – which means that you stay dryer for longer.
And finally, the sun protection factor (SPF) protects you from harmful UV Rays that can burn your skin on sunny days.
Best Tights or Shorts for Running in Rain
If you run outside, then you know running in the rain can be tough. Wet clothing is uncomfortable, and your body temperature will likely rise more quickly than it would on a dry day. And if it's not raining, but still wet out, then you'll want a pair of tights or shorts that wick away moisture to keep you cool and comfortable.
Look for shorts constructed from water-resistant material and a three-dimensional mesh insert to provide breathable coverage, and keep you dry and protected even when things start to get extremely wet.
How are running shorts measured?
When shopping for running shorts, one of the most important factors to keep in mind is the inseam. The inseam is the length of the seam between the bottom of the crotch and the bottom of a pair of shorts.
Summary
I hope you found this article – How to Choose The Best Running Shorts – helpful and interesting. To learn more on this topic see related posts below.
There are a lot of running shorts out there to choose from, so it can be a challenge to pick the best one for you.
You don't want something that will constrict your stride, or worse yet, let something bounce that shouldn't be bouncing. The first step to choosing the best pair is knowing what size fits you properly, and that's based on how long your torso is.
Then you need to know where the pockets are. If the pocket is too low, it will make you run bowlegged and leave stuff in your pocket when you run.
And finally, you need a comfortable waistband that won't cause chafing around your waistline and anywhere else along your torso. Enjoy!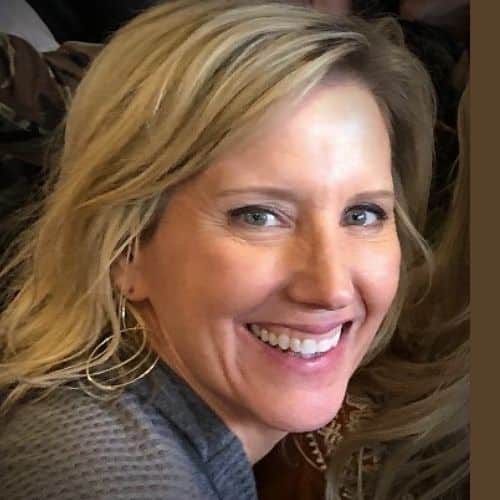 Claudia Faucher is a full-time fitness training expert and lifestyle blogger. She is also been a certified Les Mills BodyPump instructor for the past 5 years and a fitness instructor for over 20 years. Claudia is a personal trainer and creates fitness training programs for seniors and people of all ages. She likes to use her skills and experiences to help others on their fitness journeys.
Last update on 2023-11-28 / Affiliate links / Images from Amazon Product Advertising API