Gear up with the latest in activewear and sport apparel essentials made with lightweight, quick-dry, moisture-wicking materials! Shop our hand-selected collection of cheap women's workout clothes, where fashion and performance don't have to break your budget!
I may earn a commission when you purchase through a link on this page.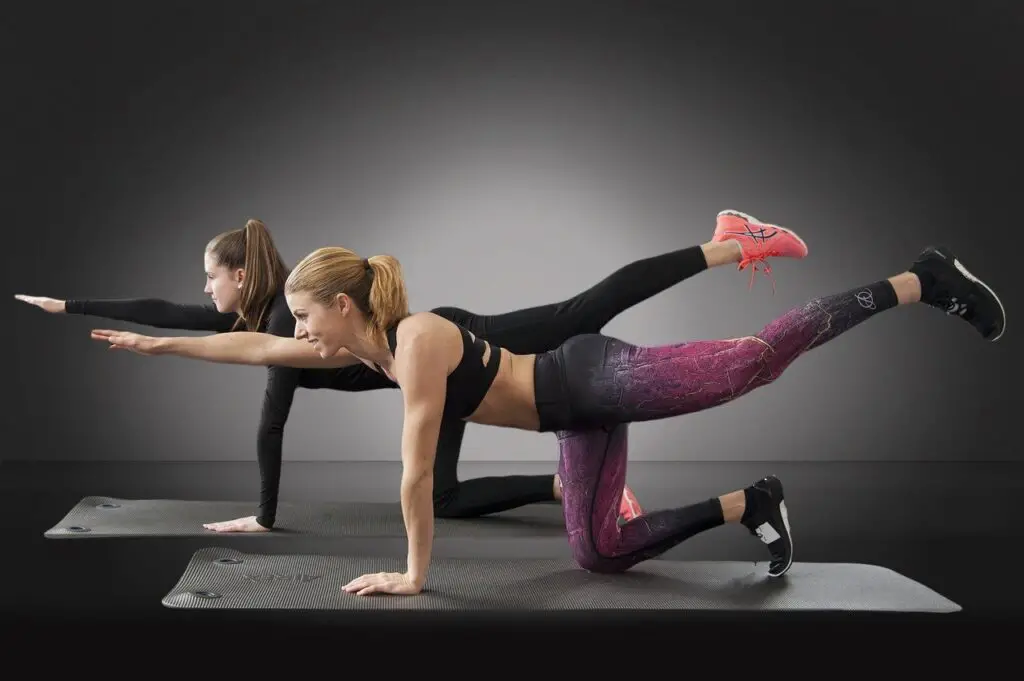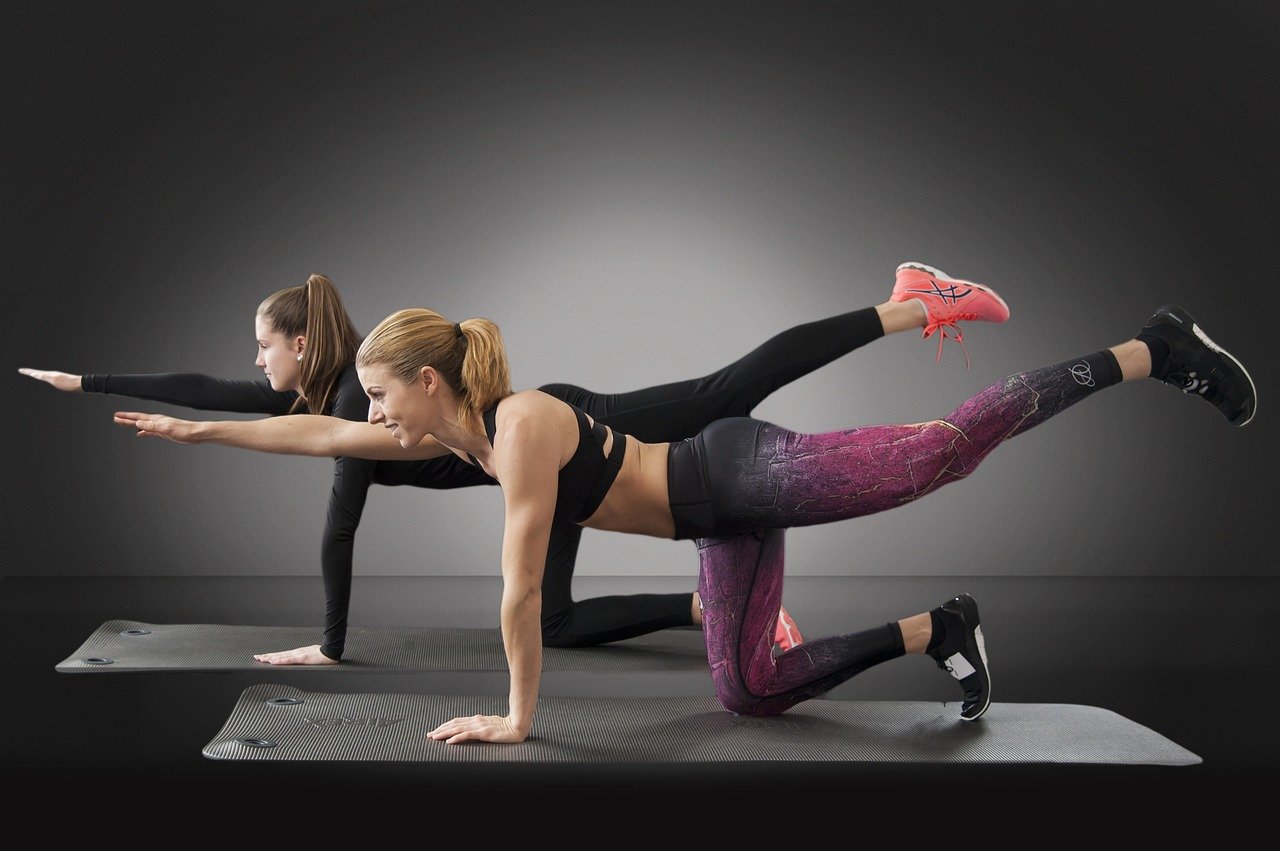 Don't let money keep you from looking your best. When I say cheap women's workout clothes, I mean affordable workout fashions. Boost your motivation to get in shape by using the power of a flattering and stylish activewear outfit.
Since most of us chose to stay in shape from our home gyms or personal workout spaces last year, activewear fashions and styles took a pause for the past 12 months.
See also…20 Best No Show Underwear for Yoga Pants
Athleisure and stretchy leggings were the mainstays last year and the trend will continue through 2023 as gym memberships continue to grow.
As the number of women that continue to work from home holds steady, the trend is toward comfort wear continues to grow.
Designers are now styling activewear designs for women for all-day wear. The advent of a Zoom meeting world has allowed fashion to go for more function and comfort, than on fashion alone.
Today, the selection of performance leggings has never been greater, which in turn has created downward pressure on prices, which is nice. Fresh activewear styles inspired by a more dressed-down society, are leading the comfort wear explosion.
Check out our selection of workout clothes that are designed with performance, style, and comfort in mind.
High-waisted yoga pants
High-waisted workout leggings have the mainstay of activewear. They can be worn every day and go with pretty much anything—tanks, tees, sports bras—and, of course, for your workout.
Women love performance tights since they offer full-body support, and yes, they make you look great. One of the main benefits of high-waisted yoga pants is they provide extra coverage for the lower belly region, which is very nice.
When it comes to must-have workout clothes, high-waisted yoga pants top the list!
Colorfulkoala Women's High Waisted Yoga Pants 7/8 Length Leggings with Pockets
75% Polyester, 25% Spandex
Turn your gear inside out when washing; wash separately. Air dry or tumble dry low
Crafted from a brushed, buttery soft, and stretch fabric for delivering you the naked sensation and the unrestricted movement
Experience the comfort of yoga pants with a seamless waistband that does not dig in
Side pockets allow you to store your personal items when you're on the go
Flatlock construction minimizes chafe. Approx. 25" inseam; 7/8 length
Sports Bras
The right sports bra makes all the difference in your workout. Whether you're walking, jogging/running, or exercising in a gym, you need a sports bra that's comfortable, supportive, moisture-wicking, and yes, good-looking. Today's sports bras come in a variety of attractive styles and are constructed with active women in mind.
Under Armour Women's Threadborne Heathered Sports Bra
87% Polyester, 13% Elastane
Imported
Machine Wash
Best for A to C cups
Delivers strategic support, tailored for medium-impact activities like cycling, weight training & boxing
Soft, breathable cups provide extra structure & coverage
Removable cups have helpful R & L arrows to easily put back in
Crossover straps with feminine keyhole detail
Shop all styles of sports bras
Workout Tops & Shirts
The best workout tops can vary depending on your individual style and the type of workout you're doing. Modern workout tops and shirts are made of breathable, moisture-wicking fabrics to keep you dry and cool, even during the most extreme workout sessions. There are many workout tops available from a variety of activewear brands. Listed below is one I have purchased for myself and truly love.
Lemedy Women Padded Sports Bra Fitness Workout Running Shirts Yoga Tank Top
87% Nylon, 13% Spandex
Pull-On closure
Padded sports bra with removable pads for convenient adjustment, soft, and comfortable to wear. For yoga, exercise, fitness, any type of workout, or everyday use.
Lemedy Yoga bra combines fashion, function, and performance
Light Support – Intended to provide Light support for an A/B/C cup.
For yoga, exercise, fitness, any type of workout, or everyday use.
Made with lightweight,moisture-wicking power fabric, Nylon 87% + Spandex 13%, High elasticity, Comfortable, Breathable
The Best Fabrics For Workout Clothes
Cotton is best for low-intensity workouts. Rayon and spandex are preferred for high-intensity workouts
Wicking fabrics are best to get rid of sweat. They pull moisture away from the skin to add cooling and quick-drying
Look for squat proof" leggings for intensive workout classes
Purchase your workout clothes based on the type of exercise you plan to do.
Great fit means everything. Buy workout clothes that fit your body type.
Invest in decent sets of workout clothing, such as quality athletic shirts, shorts, pants, and sports bras. Avoid wearing restrictive clothing for the gym! …Denim is a definite "no-no"! Purchase gym shoes intended for a workout you plan to do, such as gym shoes, running shoes, cross trainers, or basketball shoes. Save your work boots for the construction site!
Non-sports bras or regular bras are not designed to offer support during intense workouts. With regular bras, even low-impact exercises such as light running or moderate stretching could lead to pain and discomfort. You may also experience tension or pain in your shoulder if you use regular bras during the workout.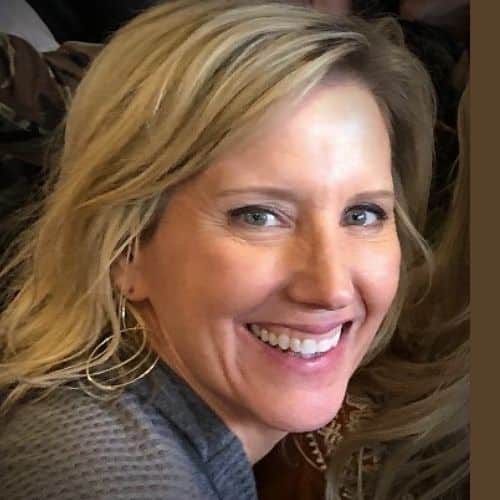 Claudia Faucher is a full-time fitness training expert and lifestyle blogger. She is also been a certified Les Mills BodyPump instructor for the past 5 years and a fitness instructor for over 20 years. Claudia is a personal trainer and creates fitness training programs for seniors and people of all ages. She likes to use her skills and experiences to help others on their fitness journeys.
Last update on 2023-08-31 / Affiliate links / Images from Amazon Product Advertising API