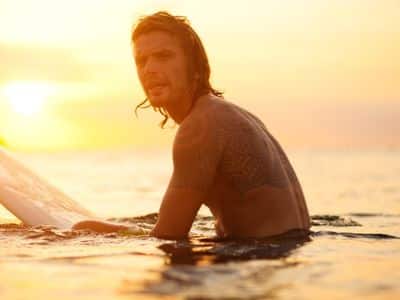 How many of you actually wear underwear with your board shorts, or swim trunks? Personally, I stopped wearing underwear with swim trunks several years ago. But going commando or wearing underwear with board shorts is a very personal decision.
I may earn a commission when you purchase through a link on this page.
Fortunately for you, I've researched the question and come up with some great tips on whether you should wear underwear under board shorts — and how.
Sale
What are board shorts?
Board shorts are a type of casual shorts, made from quick-drying fabric, that is used for swimming or surfing. They are also sometimes called surf trunks or board shorts. They vary in length from about mid-thigh to just below the knee and are usually worn without underwear.
History of board shorts
Board shorts were originally designed in the 1970s for surfers in Australia and Hawaii, who were looking for a shorter alternative to the traditional surfing uniform of longer inseam, baggy woolen shorts. The shorter length allowed for more freedom of movement when riding waves, and the quick-drying fabric meant that they could be worn straight out of the water.
Modern board shorts
Over the years, board shorts have become increasingly popular as casual wear, even among those who don't surf or swim. They are often seen as a more stylish and comfortable alternative to traditional shorts and are now available in a wide range of colors and styles.
While board shorts are generally considered to be casual wear, there are some occasions where they may be considered more appropriate than others. For example, many schools have strict dress codes that prohibit students from wearing shorts that are too short or too revealing. In these cases, board shorts may be the only type of shorts that are allowed.
Similarly, board shorts are often seen as more appropriate for casual outdoor activities like hiking or camping, where their quick-drying properties can be a major advantage. They are also a popular choice for beachwear, as they can be easily removed when going for a swim.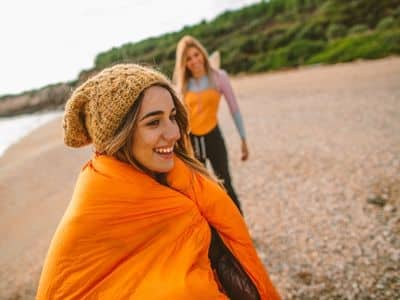 If you're looking for a versatile and comfortable pair of shorts, board shorts are a great option. Whether you're hitting the beach or just running errands, they'll keep you cool and comfortable all day long.
Types of boardshorts
Board shorts, also known as boardies, are a type of casual shorts, typically made from quick-drying fabric, with an elastic or drawstring waist, and no fastenings. They are also sometimes called surf trunks or cossies. Board shorts are designed for use in water sports, such as surfing, windsurfing, wakeboarding, and kitesurfing, as well as for sunbathing.
There are three main types of board shorts: hybrid, mesh liner, and liner-free.
Hybrid boardshorts are a mix of traditional board shorts and swim trunks. They have a liner made from moisture-wicking fabric and an outer layer of mesh or nylon. Hybrid shorts are ideal for surfing, as they provide more coverage than traditional board shorts, but are still comfortable and breathable.
Mesh liner board shorts have a built-in liner made from mesh or nylon, and an outer layer of moisture-wicking fabric. The mesh liner helps to keep the shorts in place and provides extra coverage. Mesh liner board shorts are ideal for surfing, as they provide more coverage than traditional boardshorts, but are still comfortable and breathable.
Liner-free board shorts are made from quick-drying fabric, with no inner liner. They are ideal for sunbathing, as they are more comfortable and breathable than traditional board shorts.
Do I Need To Wear Anything Under Board Shorts?
There are certainly several pros and cons that go into the decision between wearing underwear or going commando.
Why you might choose to wear underwear
Purchase underwear designed for swimming and swimwear. These include swim briefs and compression shorts. They can provide several benefits such as:
Provides more support and protection
Prevent chafing
Provide coverage against being overly revealing
Avoid wearing board shorts with cotton underwear.
Regular underwear or wearing regular boxers is a poor choice since they are typically made from cotton.
Traditional cotton underwear will absorb water, which leads to an increased likelihood of chafing, and an uncomfortable fit.
Why you might not want to wear underwear
There are a number of reasons not to wear underwear under board shorts. First, board shorts are designed to not need underwear. The material is thin enough to be worn without any additional protection, and the design is meant to provide maximum comfort.
Second, commando is more comfortable than wearing underwear. When your legs rub against each other while they're moving, you can feel the fabric of your underwear. This can be uncomfortable and distracting, especially when you're trying to concentrate on something else like surfing or skateboarding!
Third, wearing underwear under board shorts can cause chafing and irritation if you're going to be active in them for an extended period of time. If you're going to be active in your board shorts for longer than a couple of hours at once, it's best not to wear underwear with them at all!
Conclusion
In the end, underwear can provide a level of protection from chafing. However, it must be noted that the board shorts have a mesh liner meant to do exactly what underwear does.
So, depending on your experience and comfort level with going commando with your board shorts, you may not need underwear.
But for those who still feel uncomfortable or choose to wear an additional layer of protection, you won't be disappointed if you decide to wear underwear under your shorts.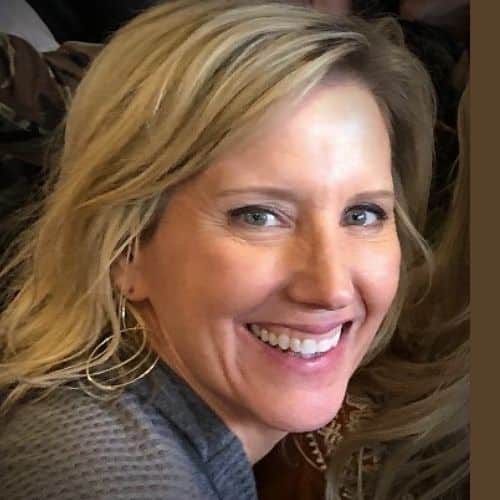 Claudia Faucher is a full-time fitness training expert and lifestyle blogger. She is also been a certified Les Mills BodyPump instructor for the past 5 years and a fitness instructor for over 20 years. Claudia is a personal trainer and creates fitness training programs for seniors and people of all ages. She likes to use her skills and experiences to help others on their fitness journeys.
Last update on 2023-08-31 / Affiliate links / Images from Amazon Product Advertising API