You've invested a lot of time and money on a full set of eyelash extensions. But you might be wondering, how do I make sure to preserve them for as long as possible? How do I wash them? Learn how to make lash shampoo and preserve your lovely lashes!
I may earn a commission when you purchase through a link on this page.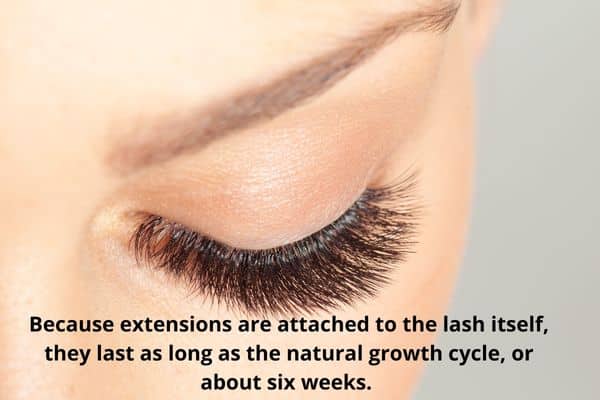 Why are eyelash extensions so fragile?
Eyelash extensions are a beautiful way to spice up your everyday makeup routine. However, if you have been wearing extensions for a while, you might have accidentally pulled out one of your natural eyelashes — which can be frustrating and lead to unnecessary lash loss.
But why are lashes so fragile? Is the adhesive that they use not strong enough or am I simply impatient?
Eyelash extensions are usually made of fiber or mink hair. The lashes are bonded to individual eyelashes with a very strong glue.
They come on small, short strips that have multiple rows of eyelashes bonded together. While they look great when applied by an expert, they can be very fragile and hard to apply.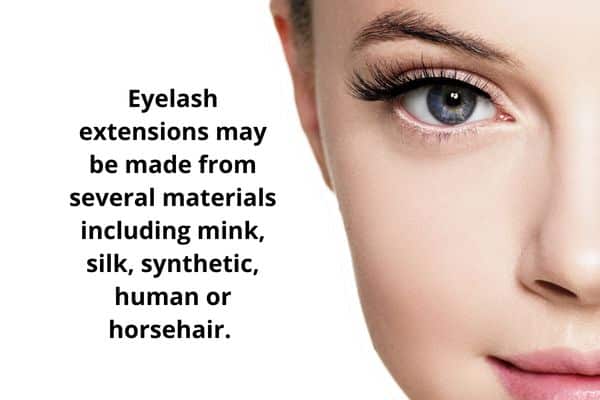 How to wash eyelash extensions
It's annoying–you put a lot of effort into your eyelashes only to have them ruined by a run-in with the shower.
No one wants to get those eyelash extensions all over again, but you don't want to be stuck with mascara raccoon eyes either.
Here are a few tips on how to wash them properly after you take your morning shower or bath so that they won't fall off as well as avoid irritating your skin.
Here are 5 tips on how to clean eyelashes
1. Gently remove any makeup with an oil-free makeup remover and a cotton pad.
2. Wet a clean, soft washcloth with warm water and hold it over your lashes for a few seconds to loosen any dirt or debris.
3. Gently massage your lashes with a mild, oil-free cleanser.
4. Rinse your lashes thoroughly with warm water.
5. Pat your lashes dry with a clean, soft towel.
Cleaning your eyelashes without damaging them
If you want to know how to wash eyelash extensions at home, the most important thing to remember is to be gentle.
5 Pieces Lash Shampoo Brushes Facial Cleansing Brushes Nose Pore Deep Cleaning Brush Peel off Blackhead Removing Brush Tool Cosmetic Lash Cleanser Brush Eyelash Extensions Nose Blackhead Brush (Pink)
Total quantity: there are 5 pieces lash shampoo brushes in one package, all come in pink color that look cute and classic, which will improve your mood when you use them to do some cleansing works; The quantity is enough for your daily use and replacement
Flat head design: designed with a flat head, this facial cleansing brush is effective to help you wipe the mask and sleep mask better, easy and convenient; The non-slip handle allows you to hold in hand firmly without slipping, bring you a comfortable using experience
Quality material: our nose pore deep cleaning brushes are mainly made of quality wood material and soft fibers, easy for you to hold and grip with comfortable tactility, also durable enough to support long-term use; The fibers are gentle to your skin with no irritation, you can use them confidently
Use a mild cleanser and avoid rubbing or tugging at your lashes. You can also purchase a special lash brush to help keep your lashes clean and free of debris.
What to use to wash eyelash extensions
By now, you understand some of the critical points for eyelash washing to be very gentle, and use a mild wash to cleanse them.
There are many products on the market specifically designed for eyelash washing. But did you know you can make your own eyelash shampoo with ingredients you already have at home?
DIY Lash Cleanser Ingredients
Baby shampoo
Distilled water
How to make lash shampoo at home
Simply add (1) teaspoon of baby shampoo and (1) teaspoon of baking soda to a 60ml foaming pump bottle.
Fill the rest of the bottle with distilled water.
Shake lightly to mix the ingredients.
Once you have cleansed your eyelashes, gently wipe off eyelash wash with a damp cotton pad or cloth.
Sale
Summary
I hope you found this article – How to Make Lash Shampoo – helpful and interesting. To learn more on this topic see related posts below.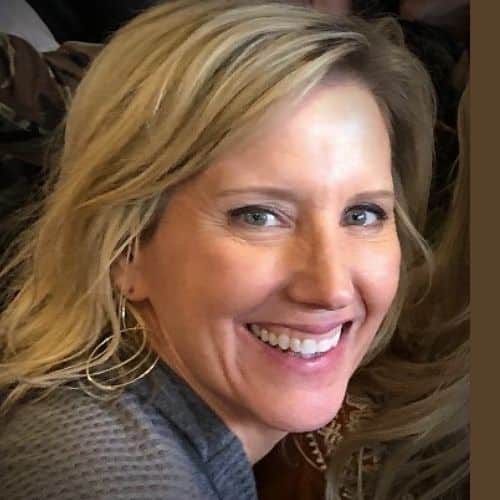 Claudia Faucher is a full-time fitness training expert and lifestyle blogger. She is also been a certified Les Mills BodyPump instructor for the past 5 years and a fitness instructor for over 20 years. Claudia is a personal trainer and creates fitness training programs for seniors and people of all ages. She likes to use her skills and experiences to help others on their fitness journeys.
Last update on 2023-08-31 / Affiliate links / Images from Amazon Product Advertising API