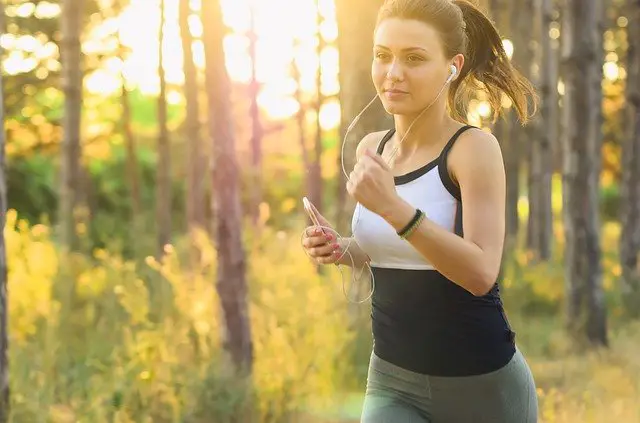 Warm weather is just around the corner. Don't let rubbing thighs and leg chafing prevent you from enjoying the outdoor activities you love. In this post, I share the 12 Best Anti-Chafing Athletic Underwear for Athletes, with reviews, ratings, information, and prices.
I may earn a commission when you purchase through a link on this page.
[bg_collapse view="link" expand_text="Show More" collapse_text="Show Less"]
Chafing
Chafing is caused by friction caused by skin rubbing against itself or clothing. When you chafe on the run, it most typically affects your thighs, armpits, or nipples.
As anybody who has experienced the agony of a post-run shower on newly scraped skin knows, prevention is key.
They have many benefits beyond preventing chafing.
Many athletes also feel these shorts help to minimize injury risk, stabilize joints, and improve post-workout recovery.

What does it look like?
Chafing is a common skin condition brought on by a combination of friction, wetness, and irritated cloth.
Continuous rubbing on the skin makes it sting or burn, and you develop a mild, red rash. In more severe cases, chafing will include swelling, bleeding, or crusting.
Chafe – inner thigh
The inner thigh area is one of the most common places where chafing occurs. Body Glide is a popular topical anti-chafing balm used to prevent inner thigh chafing. Petroleum jelly is often used as well.
Shorts to prevent leg chafe
They are made for folks who enjoy working out and going to the gym on a daily basis.
In addition, compression shorts work by providing you with a lot of flexibility and freedom of movement, as well as a lot of muscle strength.
These sports undergarments are the number one way and the best defense to prevent inner thigh chafing.
However, there are several features of these shorts that you should be aware of before making a purchase.
I've compiled a list of all the important features of these shorts to help you decide which one is best for you.
Similar to the best mens slimming undershirt, compression sleeves, or compression socks, it's important to remember these three aspects when selecting the best pairs to prevent skin abrasions:
Right Fit
Your Personal Style
Body Type 
When shopping for sports shorts, it is easy to get overwhelmed by all the options available. As a result, you must be aware of your best features and choose the appropriate compression wear for your body.
>>Read also… Massage gun for muscle recovery
When considering the proper fit, it's important to know what problem or issue you are trying to resolve. They come in a variety of lengths. This will greatly influence the fit and feel you can expect with your purchase.
---
Things To Consider Before Buying
Compression shorts come in a wide variety of shapes and sizes for both men and women. To help you narrow down your selections and assist in deciding on your next purchase, consider the following:
1. Fabric Quality
Look for breathable fabrics that are easy to care for when selecting your pairs. Shorts are typically made of polyester and spandex. Compression shorts made with non-abrasion spandex fabric deliver excellent elasticity and durability for maximum mobility.
2. Consider Length
They come in a variety of lengths, so choose the one that best suits you. Short compression shorts start from 4″ inseam to knee-length shorts (10″ inseam). If you are looking for chafing relief for runners or walkers, mid-length compression shorts (7″ inseam) are probably your best option.
Another popular style is the Moore compression shorts, which feature a 6″ inseam, that is not too short, and not too long for those not looking for extended coverage.
3. Consider Your Style
Make an effort to bring your unique style into your selections. While classic black is the more popular color, vibrant colors are available for men and women. Don't be afraid to choose stylish pairs to match your personality.
4. Don't worry if they are slightly longer than your running shorts
In many cases, your core compression shorts will extend beyond your running shorts. That's perfectly normal.
[/bg_collapse]
Best Compression Shorts to Prevent Chafing – Male
#
Preview
Product
Rating
Price
1
Under Armour Men's HeatGear Pocket Long Shorts , Black (001)/Pitch Gray , X-Large

1,348 Reviews

$30.00

$24.95

Buy on Amazon
2
-Champion Men's-Powerflex-Compression-Short 9 Inch, Black, Large

989 Reviews

Buy on Amazon
3
TELALEO 5 Pack Compression Shorts for Men Spandex Sport Shorts Athletic Workout Running Performance...

2,257 Reviews

$29.99

Buy on Amazon
4
NELEUS Men's 3 Pack Sport Running Compression Shorts,6012,Black,US M,EU L

4,514 Reviews

$54.00

$22.89

Buy on Amazon
5
NELEUS Men's 3 Pack Running Capri Leggings Athletic Compression Short,6057,Black,Grey,White,L,EU XL

5,790 Reviews

$28.68

Buy on Amazon
6
Hanes Men's Sport Performance Compression Short, Ebony/Ebony, Large

5,746 Reviews

$25.00

$7.99

Buy on Amazon
Best Compression Shorts to Prevent Leg Chafe – Women
---
Buying Guide and Recommendations
Compression shorts offer a terrific addition to any training wardrobe, particularly for sports that need you to be cool, supported, or dry.
The best benefits are firm support and moisture-wicking capabilities. This time-tested technology is now used by people walking in the park, to athletes performing at the highest levels.
Here are the 12 best-specialized compression shorts to prevent chafing to add some personality to your sportswear attire, as well as tangible benefits you can instantly enjoy!
---
1. Under Armour HeatGear Long
If you run regularly, then you definitely need these. They are specifically designed for heavy-duty workouts. Each pair are made with Polyester and Spandex that are true to size and fit perfectly without making your skin feel suffocated.
Each of these shorts contains an inseam stitching of 6 inches for a snug and comfortable fit. Also features a drop-in pocket for easy storage. The ergonomic design keeps seams off high chafing-prone areas and increases durability.
Pros
Superior construction
Excellent fit
Pocket for storage
Colors in heather, black, navy, and white
2. Hanes Sport Performance Compression Short
These shorts are designed to improve your agility while running and working out, and this product will help you do just that. It is constructed with Polyester and Spandex, resulting in a lightweight short that does not cause irritation.
Cool DRI interlocking fabric supports your thighs and groin area perfectly. Moreover, the Cool Comfort material is moisture-wicking and extremely breathable. Features long 9″ inseam will help in improving blood flow and reduce muscle fatigue as well.
Pros
Great value
Very good fit
Durable
Colors in heather, black, blue, red, and white
Cons
A thin waistband has a tendency to roll
3. Neleus Short Compression Shorts Pack of 3
When it comes to sportswear, you expect to pay a lot due to the high-tech fabric used in construction. But, this multi-pack is the most affordable package you will find.
It contains three pairs made with non-abrasion fabric that maintains flexibility and prevents chafing. You can machine wash and they still last for a long time.
In addition, they utilize a four-way stretch fabrication for a snug fit. They feel like a second skin, are reinforced with moisture-wicking materials, and feature a two-way air circulation lining for improved airflow.
Pros
3 pack
Very good fit
Thick waistband to prevent rolling
Comes in multiple colors
Cons
Don't offer a great deal of compression
4. Jockey Underwear Microfiber 13″ Quad Short
If you are not much fond of nylon shorts, then you should try out this product for sure. It is designed with Spandex and high-quality Polyester that make it super light and comfortable to wear.
Besides, it has an extra-long 13″ inseam for superior coverage and an amazing base layer that provides incredible support.
In addition, the fabric is moisture absorbing technique and machine washable for each care and handling. So, if you like longer coverage for extra protection against the summer sun and anti-chafing properties, this is the short for you.
Pros
Long 13″ inseam
Great fit
Good value
Comes in multiple colors
Cons
Doesn't offer a great deal of compression
Durability can be an issue
5. Under Armour HeatGear Core Compression Shorts
This product is made to improve your overall performance. Whether you training for your first 5k, or just finished your 10th ultra-marathon, the Under Armour HeatGear compression shorts will help you in doing that.
These compression briefs are designed with super-light fabric that delivers the best coverage without weighing you down and prevents chafing.
This product features a superior ergonomic design to keep seams of those high abrasion areas and incredible comfort
Pros
Quality construction
Wide waistband to prevent rolling
Has a pocket for convenient storage
Comes in multiple colors
6.TELALEO Compression Spandex Sports Shorts
Sportswear technology has made tremendous strides in recent years. So, it comes as no surprise that the cost of sports gear has significantly increased.
This package of compression running shorts is one of the more affordable sets of athletic shorts you will find.
It contains not one, not two, but 5 pairs made with non-abrasion fabric to prevent chafing. They are suitable for machine washing and have good reviews for durability.
These sports shorts use flatlock stitching to increase durability and prevent skin irritation during any exercise you happen to be doing.
Pros
Amazing value
Quality construction
Great fit
Multi-pack
Comes in multiple colors
7. ZUTY 10″/ 5″ Biker Shorts
This product is excellent for hitting the trails with your bike or the road in your shoes. The thick material is extremely comfortable and provides support in the areas where it's most needed.
Features 4-way stretch material for moisture-wicking, compression, and butt-lifting. They provide the support of compression pants or tights, with more flexibility.
They also contain two unique pocket designs where you can keep your keys, phone, and other valuables. The fabric is completely breathable and absorbs moisture quickly.
Pros
High waistband for extra comfort
Great value
10″ inseam for extra coverage
>>Read also… Best no-show underwear for yoga pants
8. BALEAF High Waist Biker Shorts
Say goodbye to inner thigh chafing! Each pair is made to improve your agility while working out, and this product will help you do just that.
They feature a longer inseam for superior comfort and coverage.
They also check all the boxes when it comes to moisture-wicking fabric, increased airflow, lightweight, and just really an excellent product.
Also features two side pockets, a slip-free, tummy-flattening waistband, and chafe-free flatlock seaming.
Pros
Great value
Superior design
2 pockets
Several colors to choose from
9. TNNZEET Biker Shorts – 8″
If working out is your passion, you absolutely need these, as they are designed for intense-duty workouts. You get support from compression technology without feeling overly confined.
These shorts are buttery-soft and smooth fabric well designed, with anti-irritation and seamless slip, that feels like a second-skin layer.
Designed with 4-way stretch and non-see-through fabric, and a 4.5" waistband to contour body shapes.
Pros
Comfy and functional
Don't roll up
Soft support
3-pack
10. Neleus Workout Compression Yoga Shorts with Pocket
This product is made with Dry-FIT 85% Polyester / 15% spandex. making it super light and comfortable to wear. It has an amazing base layer that provides amazing support to your thigh muscles.
It features an ultra-tight fit for a second-skin feel, with an 8″ inseam, and a wider elastic waistband for a snug fit.
Pros
Great value
Multi-pack
Available in several colors
Cons
Material on the thin side
The waistband is not all elastic
11. Sunzel 10″ Running Compression Shorts with Pockets
This product features 75% nylon, and 25% spandex construction for a comfortable fit and feel. These compression shorts are breathable, non-see-through, buttery soft, with four-way stretch fabric. The 10 inches inseam is perfect for bike shorts, running shorts, and more.
In addition, this product comes in a variety of colors and eye-catching prints.
Pros
Functional and versatile
Low price
Available in several colors
Cons
Sizing can be inconsistent
12. Rataves 10″ High Waisted Athletic Shorts
This product is one of the most versatile pairs listed. The Rataves workout running yoga shorts are high-rise and wide waistbands, that not only contour your curves but streamline your shape.
The high-waisted shorts provide 2 side pockets for cell phone keys and cards, soft,non-see-through, and 4-way stretch.
Pros
Great price
Superior fit and comfort
Large pocket
Excellent length
FAQs
>>Read also… Do you wear underwear under compression shorts?
If you enjoyed, "Best Compression Shorts to Prevent Chafing", be sure to check out more related posts below!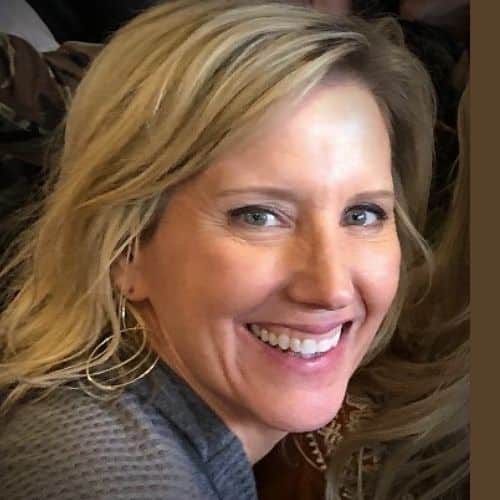 Claudia Faucher is a full-time fitness training expert and lifestyle blogger. She is also been a certified Les Mills BodyPump instructor for the past 5 years and a fitness instructor for over 20 years. Claudia is a personal trainer and creates fitness training programs for seniors and people of all ages. She likes to use her skills and experiences to help others on their fitness journeys.
Last update on 2023-11-28 / Affiliate links / Images from Amazon Product Advertising API