Find the cutest and most comfortable tankinis for women over 50 currently on the market with a strong emphasis on cute!
Sale
SouqFone Swimsuits for Women Tummy Control Plus Size Swimwear - 2XL,Black Leaf
This womens suits is made of Nylon + Spandex. Classy high quality fabric, super soft, stretchy and lightweight. Very comfortable to wear.
Tankini Top: Flounce design looks very cute, comfy and flattering. Removable soft padding offers great support and enhance your shape, Wide strap at front and two adjustable straps at back pretty secure and the unique design also helps you push up.
High Waisted Bottom: High waisted with tummy control bikini bottom can better hide your tummy and makes you look slimmer. Multiple US sizes for you to choose from: S(US 4-6), M(US 8-10), L(US 12-14), XL(US 16-18), XXL(US 18-20), XXXL(US 22-24).
Those of us who are fortunate enough to be above the age of 50 have had the privilege of going through life events that allow us to recognize what is truly important in life.
Beachsissi High Waisted Bikini Twist Front Tie Back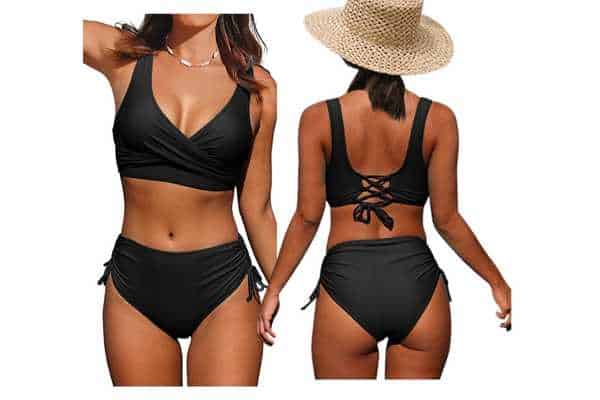 80% Chinlon 20% Spandex
Pull On closure
Sexy deep v-neck tankini set, leopard print with ruffle shoulder, show your charming body
Material: Chinlon, elastane.
Feature a power mesh lining
Padded bra, soft and feel comfortable, super cute
We recognize the importance of friends and family, as well as quality time spent together. While we still want to look amazing while we're with one another, it's equally important that we feel good as well.
And if we need a swimsuit for an upcoming trip or just hanging out at the pool in the summer, we want to make sure it looks good while still allowing us to be active and confident. Here are a couple of our top picks for tankinis for women over 50.
This article contains affiliate links. I may receive a commission for a qualifying purchase. Review my affiliate disclosure for more details.
The Tankini Guide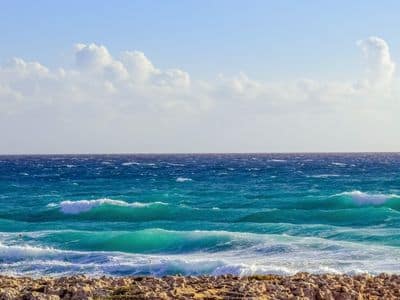 A tankini is a great hybrid swimsuit for getaways and vacations. Perfect for the pool, hotel lobby and restaurants.
Choosing new swimwear for your beach vacation in the sunshine might be difficult when it comes to buying the right one. You want to feel good in your clothes, even if you're wearing very little. It might be difficult to choose which swimsuit style is best for you and what you will feel most comfortable in.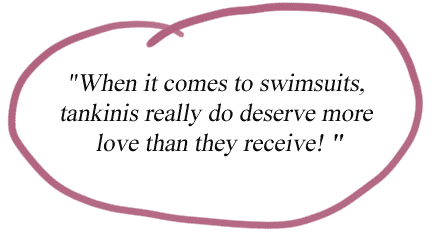 The tankini is a clear winner for beach-body confidence. As a more modest form of the bikini, they check all the boxes. These are the best swimsuits for ladies who wish to feel secure in the ocean, pool, or just on the beach by having more covering.
But what is a tankini, how do they fit, and are they truly a more attractive alternative to a bikini? Continue reading to learn everything you need to know about this popular swimwear and why you may need to buy one or two before your next destination vacation.
What is a tankini swimsuit?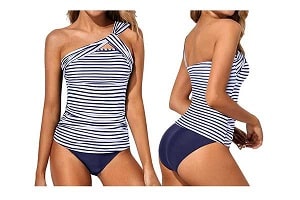 Shop Tempt Me: Tempt Me Two Piece Tankini Bathing Suit
A women's two-piece swimsuit with bikini bottoms for the bottom half and the top is styled like a tank top.
First introduced in the late 1990s, it is designed to provide the amazing comfort and security of a one-piece swimsuit, but with the convenience of a two-piece swimsuit.
Today, tankinis are one of the top-selling bathing suits on the market!
Tankinis swimwear is designed to provide super flattering elegance similar to a one-piece suit with the flexibility of a two-piece suit because the complete suit does not need to be removed for beauty personal care to use the bathroom.
They come in a variety of designs, colors, and forms, and some tankini swim tops even include built-in push-up bras with adjustable straps.
Does a tankini provide sun protection?
A tankini is a two-piece swimsuit that covers the chest and abdomen. This type of swimsuit is becoming more popular among women over 50 because it provides sun protection. They are the best swimsuits to prevent sun exposure on the chest, neck, and back.
The material used in these swimsuits provides sun protection against UVA and UVB rays. The fabric used in these swimsuits is made to be SPF 50 sun protection. This means they block 98% of UV radiation.
A high-neck tankini style offers the most protection from the sun's harmful rays.
There is a wide range of different types of suits for women over 50. It is important to find the right suit that will make you feel confident and look good. There are many different designs, colors, and styles to choose from.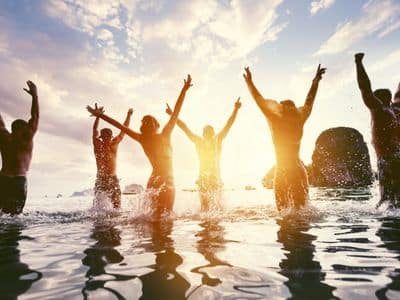 Tankinis are specifically designed to make you feel more confident.
What are the best bathing suits for slimming?
Some of the best bathing suits for slimming are bikinis and one-pieces. These two styles of swimming suits will hide your tummy, but also look great on your body.
Women who have larger breasts should go with a bikini because it will balance out their body type and adjustable straps will be you more control for shaping and support.
If you want to cover up more or looking for something closer to full coverage, then best swimsuits for women is the one-piece. This is the best option as a slimming swimsuit for you because it will cover your stomach area while still flattering your figure.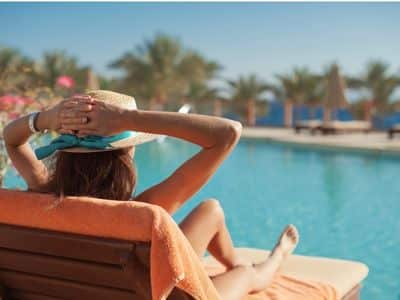 Tankinis allow you to relax and feel amazing!
How do you wear a tankini?
Wearing a tankini top with a standard bikini bottom may expose your belly. For a faux-one-piece style, mix your favorite swimsuit top with a high-waisted bottom. Choose a blouson style that allows you to disguise your belly under flowing fabric.
A tankini that fits properly will sit at the same level—not too high or too low.
When the back is too high or too low, the cups with bigger busts slide down, transferring the weight of your chest to the straps.
A tankini, like the Yonique, features a Racerback bathing suit top to provide support, and a slimming appearance.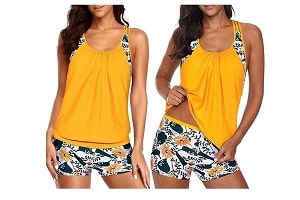 Shop Yonique: Yonique Two Piece Tankini Bathing Suit
Do tankinis ride up?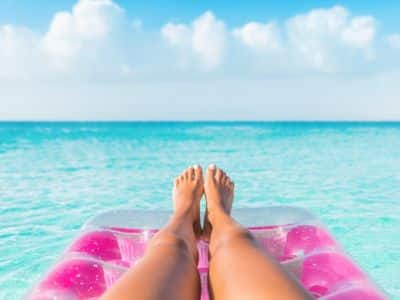 Mix and match tankini tops and bottoms to strike the perfect look!
Of course, you may swim in a tankini, but many experienced swimmers prefer a swimsuit in the water for a more streamlined appearance. When swimming, do they ride up? Yes, it's possible, however when properly fitted it will normally stay snug to your body, preventing it from moving around.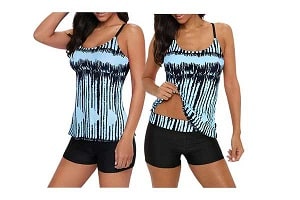 Shop Century Star: Century Star Tankini Retro Bathing Suit
Bikinis are getting more and more revealing, and a lot of women are not comfortable showing that much skin.
Tankini swim tops give you a two-piece swimsuit with flattering coverage and amazing style, so you can get the best beauty personal care of both worlds.
The cut of the tankini sets it apart from other swimwear options. You have a wide selection of tops and bottoms to choose from.
Do tankinis offer bust support?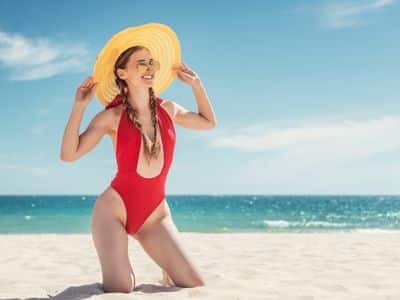 Some tankinis also offer extra coverage by including swim shorts rather than standard bikini bottoms. 
Women's swimsuits tankini styles provide several types of bust support, including built-in underwire.
The best halter swimsuit tops offer adjustable and supportive neck straps to keep things in place, whilst many bandeau tops include removable straps so you can have support or get rid of ugly tan lines.
Some feature triangle tops or a scoop neck for a more sexy look, while a high-neck tankini top keeps you covered.
No matter your size or shape, support is essential for feeling comfortable all day on the beach. When you want some more support for your bust, flattering tankini shirts are the best swimsuits to go with.
Halter swimsuit neck tops have supportive neck straps that can be adjusted to elevate your bust. Underwired tops are also perfect for ladies with bigger busts since they support and raise your chest like a bra.
A high-neck or square neckline tankini should fit snugly around the neck and chest and should be long enough to cover the stomach. It is designed to provide slightly more coverage than a traditional bikini top, so it should not be too tight or too loose.
Time to go swimsuit shopping!
25 Super Cute Tankinis Over 50!
Modest Swimsuit for Floral Print Tank Top with Boyshorts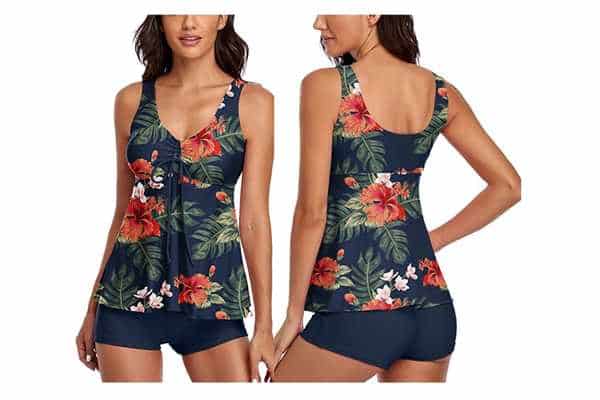 ---
BIKINX Plus Size Swimwear Tummy Control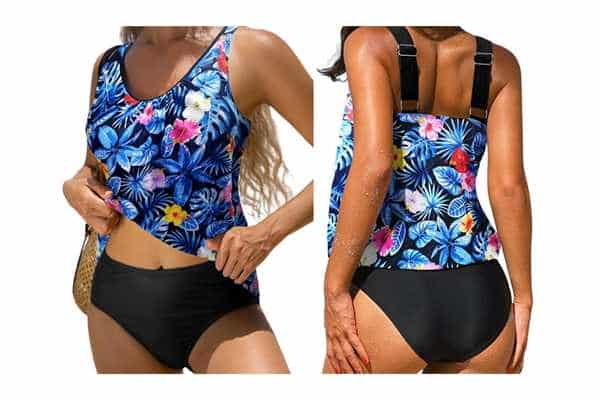 ---
Tempt Me One Shoulder Tankini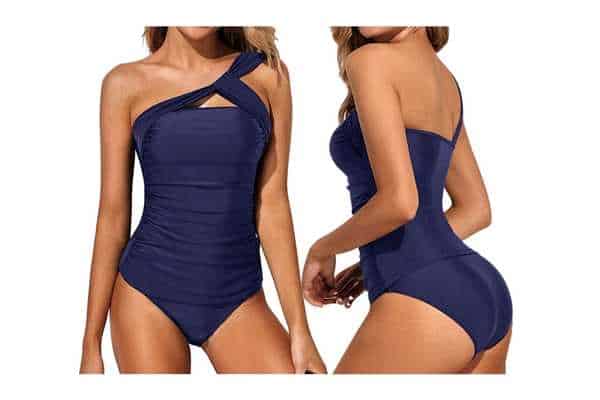 ---
Dokotoo Stripes Swimwear Set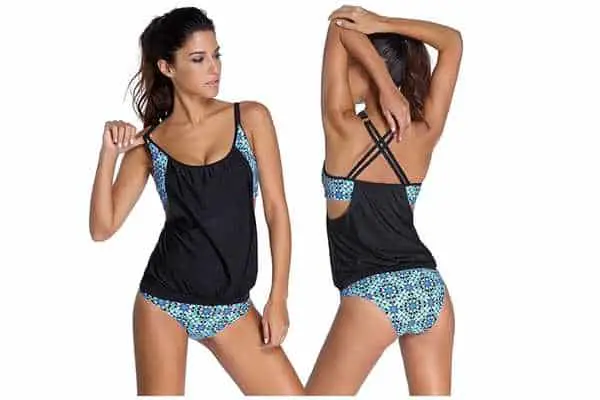 ---
Yonique Swimsuit with Skirt Two Piece Ruched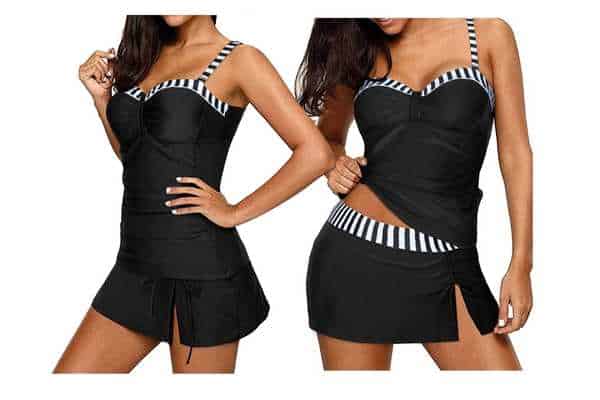 ---
SPORLIKE High Waisted Bubble Sleeves Bikini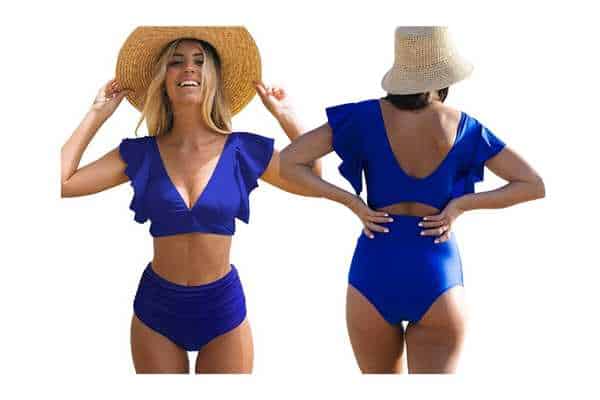 ---
Yonique Plus Size One Piece Slimming Suit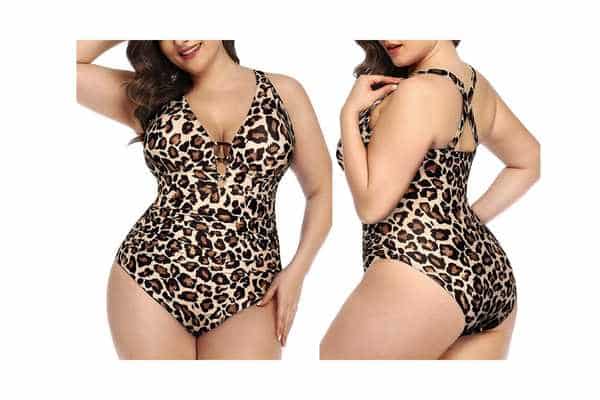 ---
Zando Plus Size Tankini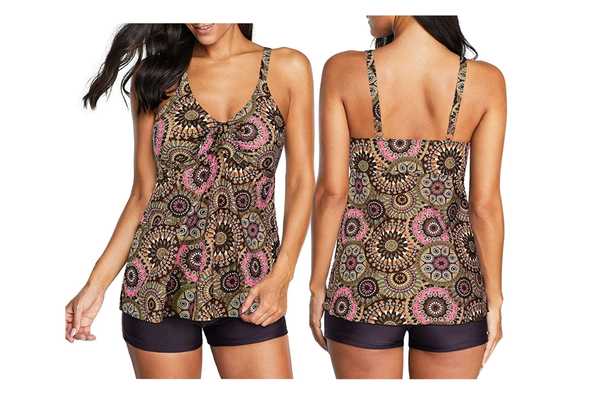 ---
Zando Tankini Modest for Tummy Control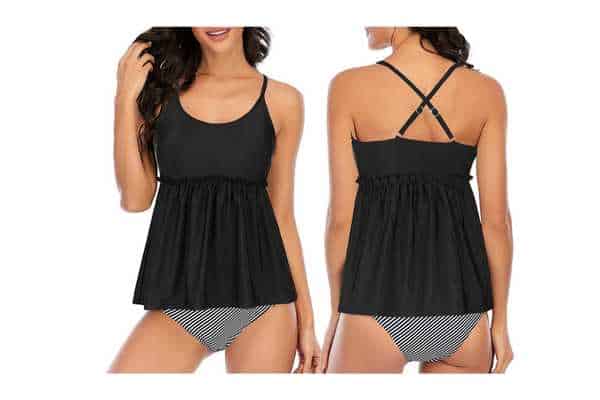 ---
Yonique Swimsuit with Tummy Control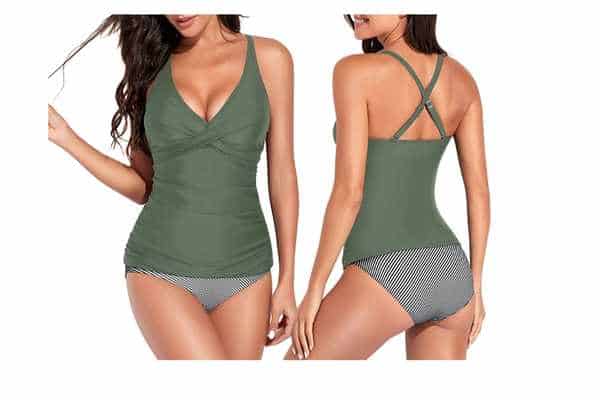 ---
Omichic Modest Tankini Two Piece with Boyshorts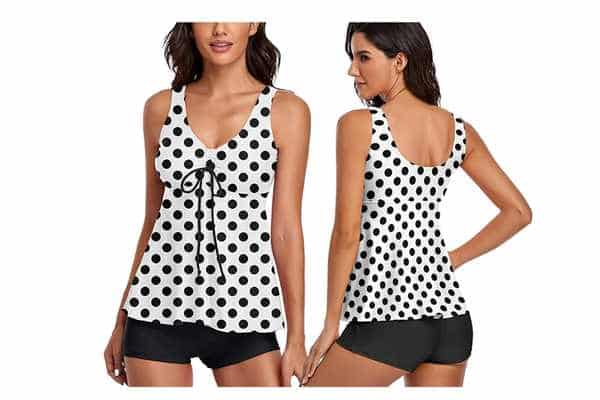 ---
Holipick Tankini Ruffle Tank Top with Boy Shorts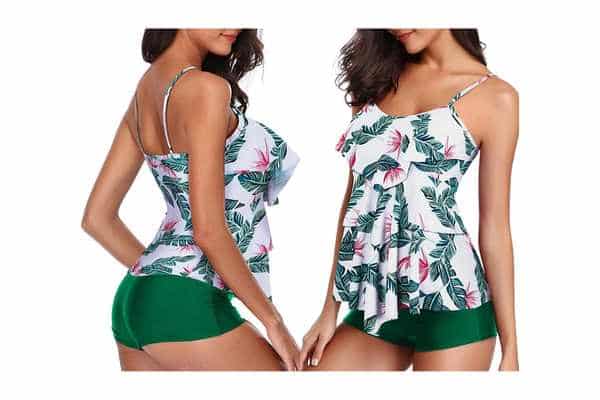 ---
Holipick Two-Piece Swimsuit Halter Top Sexy V Neck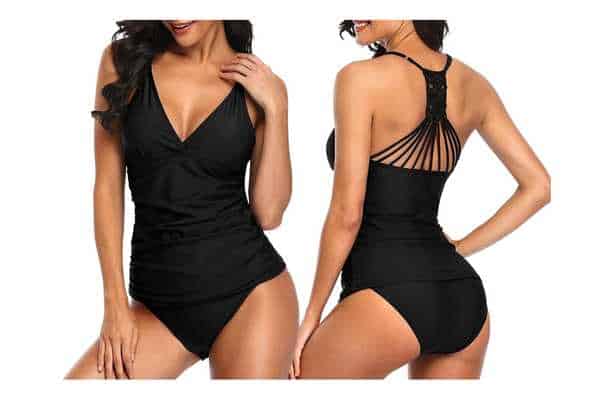 ---
Holipick Women Swimsuit High Neck Swim Tank Top with Shorts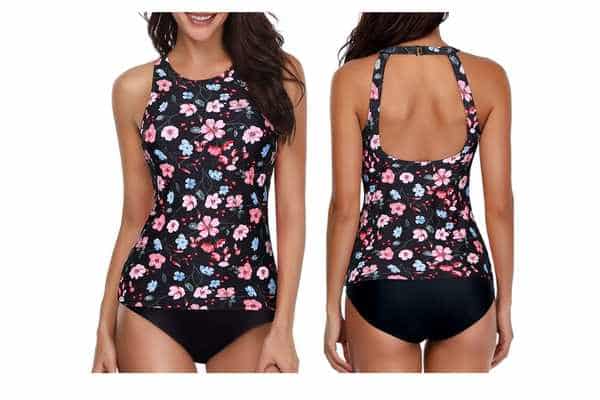 ---
Holipick Women's Plus Size 3-PC with Boy Shorts
---
Holipick Blouson Tankini for Modest Tummy Control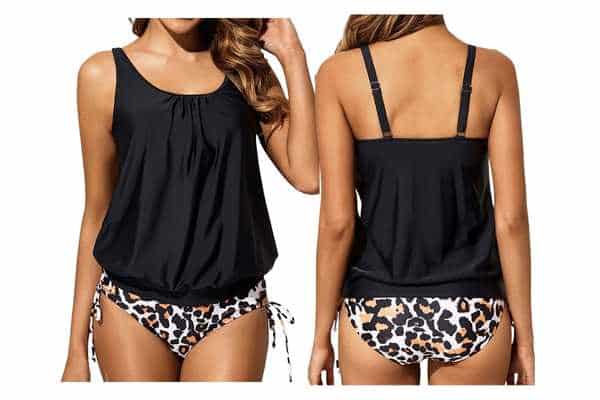 ---
Private Island SPF50+ Sleeveless Tank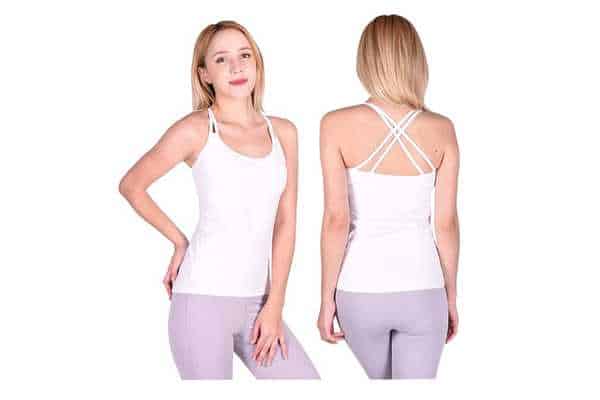 ---
BIKINX Tankini Two Piece Tummy Control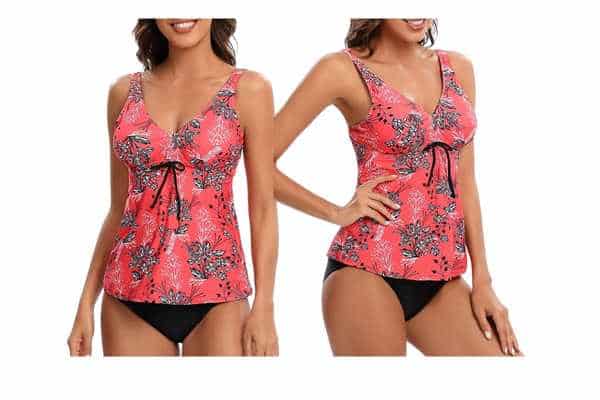 ---
Upopby Athletic Swimsuit Ribbed Two Piece with Sports Crop Top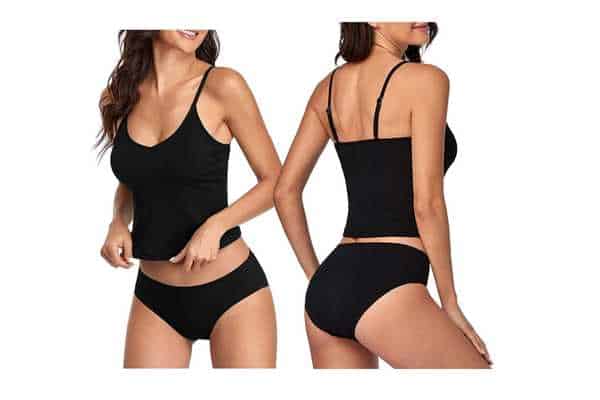 ---
Ann Jo Sexy 2 Piece Plunge Halter Mesh Swimsuit with Bikini Bottom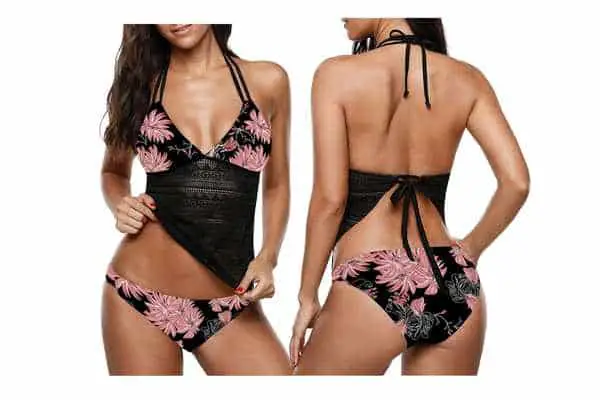 ---
Holipick Sexy V Neck Top One Piece Swimsuit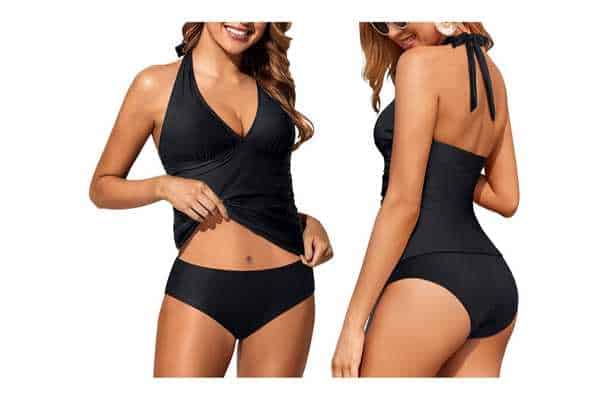 ---
How should a tankini fit?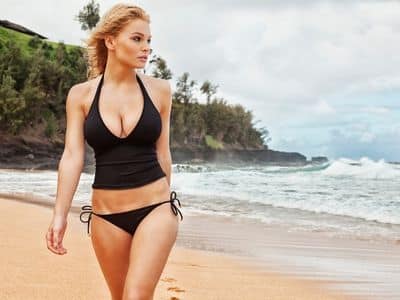 Cute tankini swimsuits with bikini bottoms
We're all searching for a good-fitting two-piece swimsuit for older women, therefore this is an important consideration when selecting how it should fit. Blouson suit styles have a looser fit, whereas layered tops are made to fit closer to your body, with the layers laying on top.
Close-fitting swimwear will increase your performance in the water if you're choosing swimwear with the purpose of swimming lengths. In this case, a close-fitting top half is your best choice, but it should still be comfortable enough to allow you to move around freely.
What is the best one-piece swimsuit for a large bust?
It's exhausting and quite time-consuming. Yes, I'm talking about trying to find a one-piece or bikini that genuinely fits and makes you feel like the rock star you are. 
On top of that, try searching for a one-piece swimsuit with a body that is not the cookie-cutter shape you see on the racks.
One of the more difficult tasks is buying swimwear for large busts. Those that say women with large breasts are so lucky. My response is, to try finding clothes, especially lingerie and bikinis that fit properly.
If you think finding sports bras is painful, these suits are on a totally different level.
You've got to consider the normal factors—like the fit, style preference, and cost— but also keep in mind what the suit will look like when you start to move around and … hold your breath… a jump in the water.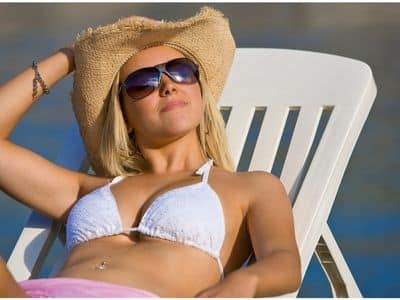 For large breasts, consider a sport suit.
If you have large breasts, you're looking for a sporty suit that keeps your girls safe and in place, but also gives them just the right amount of shape and lifts they truly deserve, while also giving them the lift and shape they deserve. 
Sale
You may also be interested in a bathing suit to hide belly fat.
Does Lands' End sell cute bathing suits?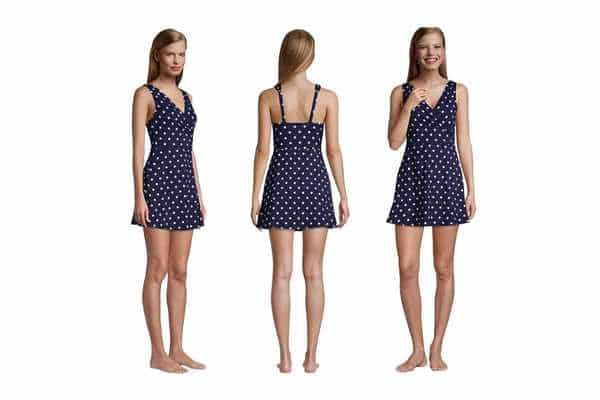 Shop Lands' End: Lands' End Tummy Control Surplice Wrap Swim Dress
Lands' End is a clothing and home goods retailer that has been around for over 50 years. They offer a wide range of clothes for older women at affordable prices. Some of their most popular suits are the following: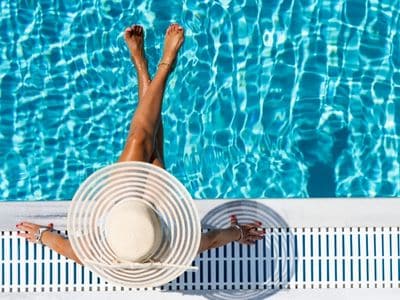 Tankinis are great for showing off your body shape.
– The wrap swimsuit is one of Lands' End's most popular bathing suits. It features a high-cut leg and flattering front cutouts that make it perfect for showing off your body shape and curves.
– The tie-side bikini is another one of Lands' End's most popular suits. It features a classic look with an updated twist on the ties at the hips to keep it in place while you're swimming or lounging by the pool during a beach vacation.
– The strapless bikini bottom is also one of Lands' End's most popular bathing suits.
Tips for buying good bathing suits for big busts
Search for a high-neck tankini, a one-piece that keeps your cleavage covered but doesn't sacrifice extra support
Look for built-in underwire
There are several monokini styles that provide support, boost your comfort level, and look amazing
A deep v-neck monokini is daring and sexy, but also a great choice
Don't overlook a scoop neck one-piece for showing just enough cleavage while still keeping your sexy game strong!
If you are looking for body support for sharing and slimming as well, save your gift cards. The one-piece swimsuit Miraclesuit has you covered (literally).
Are tankinis flattering?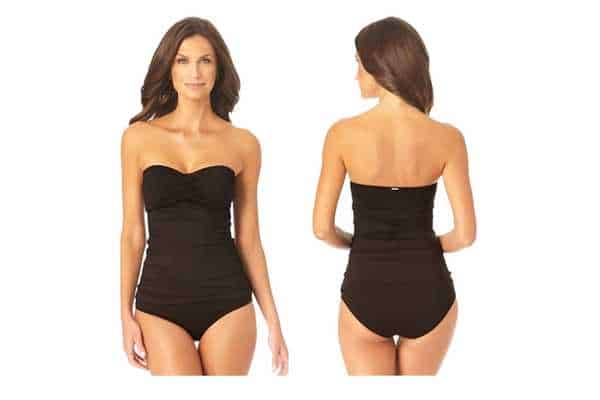 Shop Anne Cole: Anne Cole Solid Twist Front Shirred Bandeau Tankini
The first and clear-cut reason is they provide extra coverage, which means, yes, you will be more flattering and self-confident.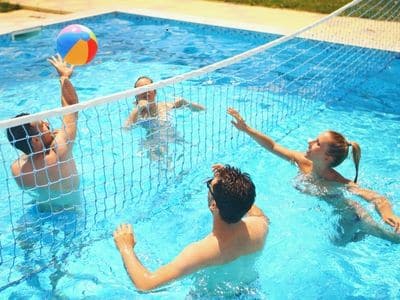 Tankinis provide all-day support for your unique shape.
Modest
While I will always love bikinis, they are becoming increasingly exposing. As we age, many can agree we're just not as comfortable with beauty personal care and showing so much skin.
And that's just OK!
Looks good
You deserve swimwear that makes you feel good and looks fantastic. Double-lined for durability. These women's swimsuit tankini tops are two-piece swimsuit that provides flattering coverage and great style, allowing you to have the best of both worlds.
Flexible styling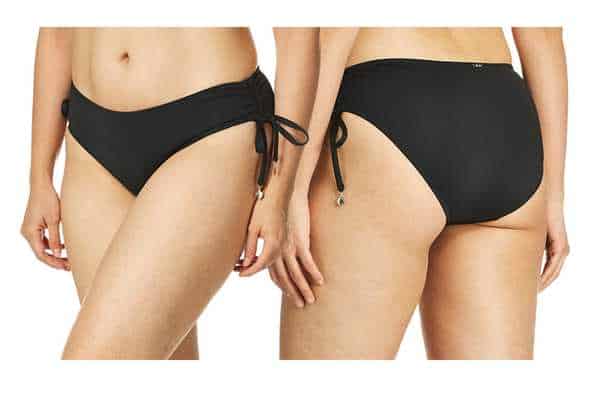 Shop Anne Cole: Anne Cole Alex Solid Side Tie Bikini Bottom
Front swimsuit swimsuits are great for mix-and-match styling. Many older women prefer a solid-colored bikini bottom, often in black. Several styles feature high-waisted bottoms with ample coverage as well. This opens up a whole world to create amazing combinations to fit your style for the day!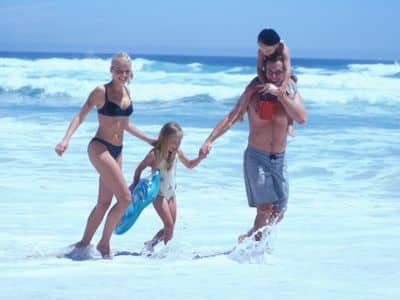 Tankinis are the best bet for fun and moderate coverage.
---
FAQ – Flattering swimsuits for older ladies
How to keep tankini top from floating up


To keep your tankini top from floating up, you'll need to choose the right size and style for your body type.

If you have a smaller chest, look for a tankini top with built-in cups or padding.

If you have a larger chest, look for a tankini top with an underwire. You can also try a tankini top with a racerback or a high neckline to help keep it in place.

Still, having trouble with your tankini creeping up? Here are a few tips.

Make sure to choose a tankini top that fits snugly around your body and is made from a material that has some weight to it
Try wearing a swimsuit top underneath it. This will help to weigh down the tankini top and keep it in place
You can also try wearing a swimsuit bottom with a higher waistline to help keep the tankini top in place
You can always try using double-sided tape or fashion tape to keep it in place. Simply apply the tape to the inside of the tankini top and then attach it to your skin.
Finally, look into wearing a swimsuit with a built-in shelf bra. This will help to keep the tankini top in place and provide some extra support.
How should bikini bottoms fit?

Bikini bottoms should fit snugly around the hips without being too tight.
The waistband should sit at the natural waistline without being too low or too high.
The leg openings should be wide enough to comfortably cover the buttocks without being too loose or too tight.
The fabric should provide adequate coverage without being too skimpy.
The style should flatter the figure without being too revealing.
If you are especially worried about your suit staying in place when doing things like competitive swimming, water skiing, or a good old-fashioned water slide, look for one-piece suits that are designed to be active swimwear.
What is a built-in shelf bra?

It is typically made from a stretchy material such as Lycra or spandex and has cups or padding to provide coverage and support. The shelf bra is often used in conjunction with other types of lingerie or swimwear such as a tankini, camisole, or tank top. It can also be worn alone as a bralette.
What is a swim dress?

A swim dress is a type of one-piece swimsuit for women. They are usually made from a stretchy material such as Lycra, and often have a built-in bra.

Swim dresses typically have a flared skirt attached, which helps to conceal the hips and thighs. They are a popular choice for many women, as they provide good coverage while still being stylish. They are the best swimsuits as a more modest alternative to a bikini.

Swim dresses can be worn for swimming, sunbathing, or just for fun. If you are looking for a swimsuit that will make you feel confident and stylish, a swim dress is a great option.
What is a long sleeve bathing suit?

It is typically made of stretchy, quick-drying material such as Lycra, spandex, or polyester.

They are often worn by surfers, swimmers, and sunbathers to protect their skin from the sun and from abrasion. Also, they're the best swimsuits for people who have a medical condition that makes them sensitive to the sun.

Long sleeve swimsuits come in a variety of styles. Some have a zip up front, while others are pullover style. They can also be sleeveless or have short sleeves.

Long sleeve swimsuits can be found in both one-piece and two-piece styles.

A one-piece long-sleeve bathing suit typically has a higher neckline and provides more coverage than two-piece styles.

Two-piece long-sleeve swimsuits may have a tank top or bikini top and can be paired with a variety of bottoms, including shorts, skirts, and leggings.

Long sleeve swimsuits are available in a variety of colors and prints. Solid colors are popular, as they are easy to match with other swimwear and accessories. Prints, such as floral or geometric patterns, can add a touch of fun and personality to a long sleeve swimsuit.

Whether you are looking for sun protection, a stylish swimsuit, or both, this is a great option. With so many styles and colors to choose from, you are sure to find a long sleeve swimsuit that is perfect for you.
What is a full-coverage bikini?

A full-coverage bikini covers a larger portion of the body than a traditional bikini. They are often used by women who want to conceal more of their bodies or avoid exposing too much skin. These bikinis come in a variety of styles, including tankinis, skirted bikinis, and even one-piece swimsuits. They often have a higher square neckline.

Here is one of the best swimsuits for women with greater coverage and a square neckline that is one of my favorite designs!
What is a swim skirt?

A swim skirt is a type of swimwear that covers the lower half of the body. It is usually made of stretchy material such as Lycra or spandex and has a waistband that can be worn either at the natural waist or at the hips. 

These swimming skirts often have a built-in brief or panty, which provides coverage and support. They are a popular choice for women who want to enjoy the water without revealing too much skin. They are also a good option for those who want more coverage than a bikini bottom, but less than a full swimsuit. 

This swimsuit style can be found in a variety of styles, including short and long lengths, and with or without a ruffle. They are typically worn with a swim top, but they can also be worn with a tankini or bikini top. When choosing a swim skirt, it is important to consider the style of the top that will be worn with it. 

For example, a ruffled skirt may not pair well with a tankini top that has a lot of detail. It is also important to make sure that the skirt is the right size. A swim skirt that is too big can be uncomfortable and may not stay in place, while a skirt that is too small can be uncomfortable and may not provide adequate coverage.
---
I hope you found this article on women's tankinis helpful and interesting. To learn more on this topic see related posts below.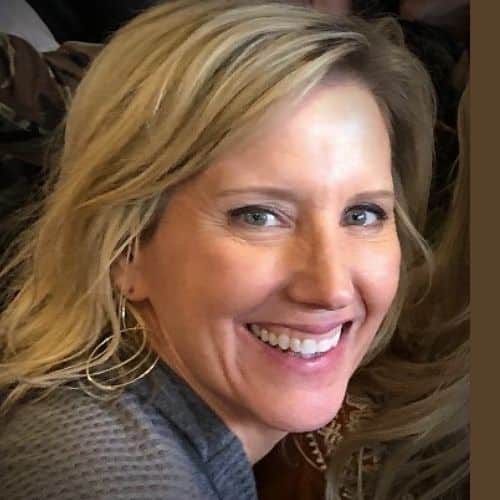 Claudia Faucher is a full-time fitness training expert and lifestyle blogger. She is also been a certified Les Mills BodyPump instructor for the past 5 years and a fitness instructor for over 20 years. Claudia is a personal trainer and creates fitness training programs for seniors and people of all ages. She likes to use her skills and experiences to help others on their fitness journeys.
Last update on 2022-08-30 / Affiliate links / Images from Amazon Product Advertising API