Finding the best bras for sagging breasts allows us to navigate the journey of aging more gracefully. It is a vital step for many women. Thankfully, combining the right lifestyle choices with suitable innerwear can help us manage these transformations with grace and confidence. Let's delve deeper into the significance of making the right bra selection to ensure our comfort and self-assuredness during this phase of life.
I may earn a commission when you purchase through a link on this page.
Causes of Sagging Breasts
Breasts sag for a variety of reasons. Just like other parts of our body, our breasts also change with age. the amount of breast tissue decreases and gets replaced by fat, which causes the breasts to lose their shape and firmness.
But age alone is not the only factor.
Many factors can contribute to this process. Here are some of the more common reasons:
Genetics
Much like your hair color or height, your genes are a powerful influence on the size and firmness of your breasts, which can impact how much and how soon they might begin to sag.
Pregnancy and breastfeeding
The large changes in your breast size during pregnancy and breastfeeding can lead to stretching of the skin and tissues, causing sagging over time.
Changes in Body Weight
Rapid weight gain or loss can cause the skin and tissues around the breasts to stretch or shrink rapidly, resulting in sagging.
Gravity
Women with larger busts often experience sag earlier and to a larger degree than those with smaller breasts. Gravity sucks!
Smoking
Chemicals in tobacco products have been proven to break down the protein elastin in our skin, leading to premature sag of breasts.
Lack of Proper Support
The right bra provides essential support to the breasts, distributing their weight evenly, thereby helping to maintain their shape.
Do Bras Make Your Breasts Sag?
Choosing the wrong bra size can contribute to sagging breasts. A bra that's too tight can compress the breasts, while one that's too loose won't provide enough support, potentially leading to sagging over time.
In fact, it's estimated that a surprising 80% of women are wearing the wrong bra size!
Remember, every woman is unique, and that's why it's important to get measured and find the correct bra size. A well-fitted bra should provide support and comfort without squeezing or leaving marks on your skin.
How to Fix Sagging Breasts Naturally
Yes, even without surgery, you can make a positive difference in the condition of your breasts! If you are wondering how to stop sagging breasts, consider these tips:
Regular exercise
Workouts that strengthen the chest muscles, can help improve the appearance of your breasts. Try adding exercises like push-ups and chest presses to your routine.
Moisturize Twice a Day
It is recommended that you moisturize your breasts twice a day to nourish your skin and keep it supple. Because the bust area has thin and delicate skin, consider using a mild lotion, like Paula's Choice.
Eating Well
Maintaining a balanced diet and eating foods rich in proteins and vitamins can promote skin health and elasticity, as these nutrients aid in the regeneration of collagen and elastin – key components that maintain the firmness of your skin, including the breast tissues.
Wearing a Well-Fitted Bra
A properly-fitted bra carries the weight of your breasts evenly, relieving pressure and reducing the strain that can lead to sagging. Plus, it can help improve your posture and give you a nice confidence boost.
Best Bras for Sagging Breasts – The List
Finding the right bra for your body type is like discovering your perfect pair of jeans – it makes you feel comfortable, confident, and supported.
Proper sizing is key because a well-fitted bra not only provides optimal support but also enhances your overall silhouette. The type of bra also matters. An underwire bra can offer great lift and support, while a t-shirt bra provides a smooth appearance under clothing. Push-up bras can give a fuller look to smaller breasts. So, remember to consider your unique body type and needs when shopping for bras – your body will thank you for it!
1. Balconette Bra
A balconette bra is like a balcony for your breasts – hence the name! This type of bra has cups that are cut horizontally and the design helps lift your breasts up and makes them appear fuller. The straps of a balconette bra are usually set wider apart, making it a great choice for wide necklines. Plus, it gives a nice rounded shape to your chest without pushing your breasts too close together. A balconette bra is perfect for anyone who wants to add a little lift and create a nice rounded look, especially under lower-cut tops.
2. T-Shirt Bra
A t-shirt bra is designed to be invisible under your clothes, just like when you wear a smooth, fitted t-shirt. It doesn't have seams or designs that might show through, so it gives your chest a smooth and natural look. The cups hold your breasts comfortably and can be either padded or not. They help to shape your breasts and keep them in place, providing good support.
3. Underwire Bra
An underwire bra is designed with a thin, semi-circular strip of sturdy material often sewn into the bottom of the bra cup. This underwire acts as a firm bridge, providing strong support that lifts your breasts and keeps them in place. It's really helpful for those with larger breasts, as it helps distribute the weight evenly and reduce strain. But anyone can wear one! If you want a bra that gives you a nice shape and extra support, an underwire bra could be your new best friend!
4. Push-Up Bra
A push-up bra has padding at the bottom or sides of the cups that gives a nice little 'push' to your breasts. This makes them look fuller and higher. It's a great choice for women who want to make their breasts look bigger or for those with smaller breasts who want to fill out the top part of their clothes better. Just remember to choose the right size to feel comfortable and look your best.
5. Full-Coverage Bra
A full-coverage bra covers your bust completely and offers tons of support. Its cups go over the entire breast, giving a secure feeling and helping to keep everything in place. It's great for women with larger breasts and plus size, or anyone who wants more support and less movement during the day.
6. Sports Bra
A sports bra provides excellent support for all breast sizes. You don't have to run a 5k or climb a mountain to justify purchasing one. They are stylish and comfortable to wear to work as well as a jog around the park if you wanted to. The removable cups and adjustable straps allow you to personalize the fit. They are lightweight and feature advanced sweat-wicking fabric to keep you cool all day.
7. Padded Bra
The padded push-up bra is designed to support, lift and shape your breasts. Contrary to what many believe, the padded bra is not just for small busts. It shapes and contours for all sizes. This full-coverage bra is super comfy and provides the right amount of lift.
What is the best bra for sagging breasts?
When shopping for a bra to help support sagging breasts, here are some features to look for:
Proper Fit: This is paramount. A poor-fitting bra will not only fail to provide the necessary support but also lead to discomfort and health issues over time. Take the time to get professionally measured so you can get a baseline for future purchases.
Full-Cup Design: Full-cup bras offer comprehensive support to the entire breast. This style can also help create a smoother silhouette under clothing.
Adjustable Straps: Straps that can be adjusted, allow you to customize the lift and support you want.
Wide Underband: The underband of the bra should be wide and firm, and sit horizontally across your back without riding up.
Underwire: Bras with underwires can provide extra support and lift. However, make sure the wire lies flat against your rib cage and doesn't dig into your skin.
High-Quality Material: Opt for bras made from high-quality, breathable fabrics. They should feel soft against your skin and be durable enough to withstand daily wear and washing.
Supportive Seams: Look for bras with vertical and diagonal seams, as they can provide additional lift and shape. This design is popular with many sports bras.
FAQs
What is the correct way to measure my bra size?
To measure your bra size, you need to calculate both your band size (around your rib cage right under your breasts) and your bust size (the fullest part of your breasts). The difference between these measurements gives your cup size.
How often should I get measured for bras?
It's recommended to measure your bra size at least once a year or whenever you notice changes in your body like weight loss, gain, after pregnancy, or during menopause.
Are there specific brands that specialize in bras for sagging breasts?
While many brands offer bras designed for fuller or sagging breasts, it depends on individual preferences and body types. Some popular brands include Wacoal, Elomi, and Anita.
Should I choose a bra with or without underwire?
An underwired bra can offer more support and shape but may be less comfortable for some women. Non-wired bras can still provide good support if they're well-designed.
How does the shape of the cup impact support?
Full-cup and balconette bras typically offer more support and are better at preventing sagging due to their design. They cover more of the breast and distribute weight evenly.
Are sports bras effective for preventing sagging?
Sports bras provide excellent support during physical activity, which can help prevent sagging. However, they are not designed for all-day wear and may not provide the most flattering shape under clothing.
How should I care for my bras to ensure they maintain their shape and support?
Hand-washing is the best method to preserve the life of your bras. If you must machine wash, use a gentle cycle and put the bras in a mesh lingerie bag. Always air dry, as the heat from dryers can break down the elasticity of the bra.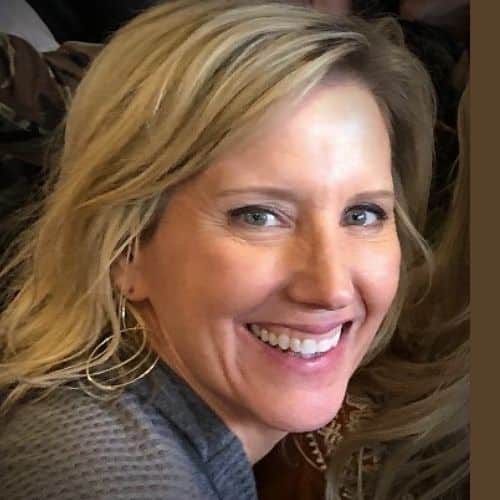 Claudia Faucher is a full-time fitness training expert and lifestyle blogger. She is also been a certified Les Mills BodyPump instructor for the past 5 years and a fitness instructor for over 20 years. Claudia is a personal trainer and creates fitness training programs for seniors and people of all ages. She likes to use her skills and experiences to help others on their fitness journeys.