Listed below are my Top 17 Best Swimsuits for Cellulite Thighs to make you look and feel amazing! Warm weather is fast approaching and it's time to get the party started! It's time to break out your hottest swimwear and make plans to hit the beach! If cellulite thighs have you feeling anxious, don't worry, I've got you covered.
I may earn a commission when you purchase through a link on this page.

Don't let a little cellulite get you down. I have found several amazing one-pieces and two-piece swimsuits that provide coverage and conceal some of those areas you don't want to show up on your IG feed, but still, look incredibly fabulous!
When shopping for swimsuits, finding the right swimwear according to your body shape and size is the key code to success.
So, before getting too deep into details about coverage and swimsuits for cellulite on thighs, as well as pros and cons for this and that, what do you say we jump straight to the swimsuits!!
Best Swimsuits for Cellulite Thighs – The List
CUPSHE One Piece Swimsuit Tummy Control V Neck
Claudia's take
What is not to love about this lovely v-neck one-piece? I actually own this suit in two colors! The fit is amazing. Too often I buy a one-piece, only to return it because it grabs me too much in the buttocks. This suit is more relaxed than most, and you will agree, looks incredible.
---
SouqFone Swimsuits Two-Piece Ruffled Flounce Top with High Waisted Bottom
Claudia's take
This is the perfect suit for those times when I just don't feel like wearing a bikini, like work functions by the pool, vacations with relatives, etc. But don't get me wrong, this suit is definitely super cute. This fit is very true to size and I always feel comfortable wearing it.
---
Aqua Eve Plus Size 2 Piece Swimsuit Flounce Off Shoulder
Claudia's take
What a cute suit! The balanced design makes this one a winner in my book. For starters, the long sleeve and off-the-shoulder top are really an eye-catcher. The slight cropping is just enough for flirty fun, without totally exposing the tummy area. The solid bottoms are right the complement to complete the look.
---
SHEKINI V Neck One Piece SkirtRuched Retro Swimdress
Claudia's take
The sassy swim dress blows any perceptions women may have about this design being frumpy, and out of the water! I really love this look. It looks like a tennis skirt for the beach. And we can all agree tennis skirts are pretty darn cute! And for those with large breasts, the support is very good.
---
Yonique Strappy Tankini Shorts Drawstring Two Piece Floral Print
Claudia's take
If you like tankinis, then this is one you will want to add to your collection. The board shorts come in a variety of floral patterns. They are very comfy and definitely conceal any areas you may have concerns with. What I really liked about the bottoms is that they are not too long, and fit snug but not tight. Pair these shorts with a solid-colored top and you have a smashing great outfit for the sun and surf.
---
SPORLIKE One Piece V-Neck Ruffle Bathing Suit Padded Monokini
Claudia's take
OMG. This one-piece suit is adorable! The patterns available for this bathing suit are incredible. I will say the front features a deep v design, which may not be everyone's cup of tea. Also, depending on your body type, it just may not work out for you. However, I would encourage you to take a good look at this special suit.
---
Here are some of my other favorites!
LALAGEN Plus Size Rash Guard Capris Tankini Athletic Swimwear
Sidefeel Tribal Printed Tankini with Boyshort Bikini Set
American Trends Tummy Control Mesh Swimdress One-Piece Swimsuits Athletic
CUPSHE One Piece Swimsuit Tummy Control V Neck
PERONA Plus Size Swimdress One Piece Swimsuit Retro Print Swimwear Pin Up Bathing Suit
Tempt Me One Piece Swimsuit High Neck Plunge Mesh Ruched Monokini
What is cellulite?
Cellulite is a common condition that causes lumpy, dimpled skin on the thighs, hips, buttocks, and belly. While there are some things like diet and workout exercise for leg areas, genetics has a large hand in individual outcomes.
It's 2022, so we can speak freely, right? Everyone has cellulite and is no longer taboo to talk about it.
The key takeaway is there are several OTC ways to minimize cellulite if you are looking for that type of solution.
Many ladies attempt, with varying degrees of success, to improve the appearance of their thighs through weight reduction, exercise, massage, and cellulite treatments. There are other medically established therapeutic alternatives accessible, albeit the effects aren't instant or long-lasting.
I'm all about feeling good on the inside and enjoying life outside!
Don't let a few bumps, lumps, or hip dips ruin the party, there is a whole summer to get ready for!
Best Swimsuits and Buying Tips
How to Buy the Best Swimsuits for Large Thighs
One of the more flattering swimsuits for women with larger thighs is high-cut bathing suit bottoms. They are extremely popular right now, and the high cut often means more legroom.
I really love high-cut swimsuits. The design elongates the appearance of your legs and well, just looks incredibly sexy. Show off those natural and beautiful contours, girl!
High Cut Swimwear Is In
High cuts are extremely popular this year. So whether you're looking for swimsuits for older women or just searching for a new style. Remember, the high-waisted swimsuits draw the focus towards the slimmest area of your slim waistline making it appear even slimmer.
Tips for Shopping for Swimwear for Your Body Type
✅ Take accurate measurements
All swimwear size charts will require you to know your bust, waist, and hip measurements. Again, no guessing here.
✅ Research the brands you are interested in
Customer reviews provide a wealth of information you can use to narrow down the styles or brands for you.
✅ Understand the return policy before ordering
Many online swimsuit companies will not refund money unless the product is defective. If are between sizes and don't shop for swimsuits on the regular, you will be better served heading to your local mall and trying on swimsuits there.
Best One-Piece Swimsuit for Thigh Cellulite
Regardless of the style, you decide on, an important factor to consider are the materials used. Fabric can make or break a comfortable feel and one where you never want to leave your chair.
A couple of reasons why I selected these one-piece designs are:
Popular swimsuits are made from a combination of synthetic fabrics (like polyester or nylon) and elastic materials (think Spandex).
If your size is approaching the plus size range and looking for big thighs swimsuits, search for a higher percentage of Spandex so your swimsuit stretches with your motion instead of constricting it.
➥Read also… Women's tankini sets
Swimsuit companies typically list the type of fabric used in their designs and look for a Spandex or elastane percentage of around 20 percent.
Again, be sure to try designs where legs are higher-cut to allow for more thigh room and comfort.
Best Two-Piece Swim Suits for Cellulite Thighs
$23.99 – Shop this look 
High-cut bathing suits are very cute and popular right now because the high cut often means more legroom. But let's not limit ourselves to just a one-piece!
There are so many amazing bathing suit designs that just blow me away for this summer.
The first thing that captures your attention is the vibrant island designs. I love the great color in my swimwear.
A few of my picks are the High Waisted Bandage Bikini Set from OMKAGI, the High Waist Bikini Swimsuit Ruffle Two Piece Bathing Suit from Cupshe, and the Two Piece Bathing Suits Ruffled Flounce Top with High Waisted Bottom Bikini Set from SouqFone.
When it comes to sexy tankinis, one of my favorite designs is the Tankini Swimsuits Two-Piece from Holipick.
Top One-Piece Skirt Swimsuit for Turning Heads
$36.99 – View price 
When it comes to super stylish coverage, and yes, flirty, this Vintage Sailor Pin Up Swimsuit Retro One Piece Skirtini Cover Up Swimdress from COCOSHIP is a knockout!
This design features 82% / 18% elastane construction for a great fit and amazing comfort.
How about this super vintage retro-inspired style with modest coverage? We can all agree this swim dress design is flawless.
Also, comes with a tummy hidden with double layers design of the bottom to ensure swimsuits with a great fit!
Dona-Brayman Capris Swimsuits for Big Thighs
The Dona-Brayman swim capris view price has recently become very popular for a good all-around coverage solution for being in the water, but not exposed too much.
$16.98 – Shop this look 
The swim capris are long enough to pass as a Bermuda short, which is great for any cellulite on thighs problems that may exist, but a perfect coverage solution for sun protection and extremely comfortable.  
There are plenty of occasions during the summertime when traditional swimsuits are not the right thing to wear. If you enjoy water parks or water sports, capris are a good coverage alternative to swimsuits that may give too much exposure.
Dona-Brayman capris are a very comfortable substitute for swimsuits. I love the slim fit and the fact that don't capture air when I'm in the water. They are high-waisted and come up just below the tummy.
They pair perfectly with a women's halter tankini top, bikini swim top, or rash guard.
Whether or not you have cellulite issues to address, these capris are fantastic for all body shapes and women of any age.
Best Bikini Swimwear to Hide Cellulite on Leg and Thighs
When it comes to swimsuits, thighs can be a difficult area. There are a variety of reasons why you would wish to cover them up during the summer.
To begin with, having larger thighs can make your legs feel quite uncomfortable in a non-stretchy swimwear fabric.
A good recommendation is to look for swimsuits with 20% Spandex construction to help with this. It is important to take your time when shopping to find the right fit for your body type.
Many ladies have a characteristic pear-shaped shape, which is storing extra weight in the bottom half of their bodies. If you're someone whose weight fluctuates, wearing a swimsuit coverage for the tummy and thighs might actually be more comfortable for you.
There's the never-ending battle with cellulite on the thighs. While there's no reason to hide the cellulite on your thighs since we all have it in differing degrees, it doesn't mean that some women don't feel self-conscious about it.
Regardless of the body type, we may have scars or stretch marks across our stomach, hips, and thighs, and that's just life.
All of these things are entirely normal, and there's no reason to hide them, but if hiding them helps you feel more confident, go ahead.
In the end, any type of skin issue you have a problem with is another important reason to search for swimsuits that provide coverage for the thighs to your satisfaction.
We've discussed several reasons why you'd be interested in wearing a swimsuit that covers thighs, let's slide straight over to my favorite swimsuits that do exactly that! 
Today, when we talk about women's swimwear, the truth is the selection of never been better!
Whether you're looking for a one-piece, such as a women's tankini swimsuit, a two-piece, wrap, capris, or bikini,… you get the idea… the biggest thing to learn is which brands tend to fit your body type the best.
Since we're talking specifically about swimsuits, thighs, cellulite, coverage, tummy, bust, and body shape, let's get started with several brands whose product lines focus on these issues.
How to Cover Big Thighs With Swimwear
In choosing the best swimsuits for cellulite thighs, of course, you'll want to select the most stylish, comfortable, and flattering swimsuits you could possibly find.
Another important factor in evaluating the design for your body type is to understand where the focal point of each swimsuit lies.
You see, each bathing suit is designed to highlight one or several parts of the woman's body. Whether you wear plus size or any other size, choosing swimsuits that highlight your less strong features is just a fail.
Many women with cellulite on their thighs believe boy shorts are the way to go, but this really depends on your body size, shape, and the length of the boy shorts.
If your boy shorts design is too short, it will actually draw too much attention to the area you wish to conceal.
Again, the one-piece skirt swimsuit for cellulite thighs coverage always lands on my fav list!
So before you roll your eyes, or tell me they're too frumpy to wear… think again.
A couple of good swimsuit skirt examples are GRAPENT High Waist Swim Skirt Bottom and the beautyin Swim Skirt Tummy Control Bottoms.
Price not available – View price 
The GRAPENT swim skirt bottom is a perfect choice to minimize cellulite thighs and the ideal complement to any two-piece mix-and-match swimsuit. It comes with a wide array of colors and patterns.
$24.99 – Shop this look 
The beautyin swim skirt design is incredibly stunning and sexy. It is made using 4-way stretch fabric, it's a lightweight, quick-dry, durable, and chlorine-resistant swimsuit.
♨Hot Look for Summer! Beachsissi Tankini view price
Swim skirts are a sassy, flirty swimsuit design that covers your lower half more than standard swim bottoms.
Also, swim skirts are feminine and comfy, but based on how they are styled, they can range from long and flowing to short and snug.
There are multiple ways to dress up a swim skirt for style and use for the entire summer season.
Each swimsuit is designed specifically for ladies with cellulite on their thighs, ensuring enough coverage and a flawless fit.
Ways to minimize cellulite
Get moving
Yes. One of the best ways to reduce thigh cellulite is by exercising. Certain leg and glute workouts may help in the tightening around the thigh. As a result, you may notice a decrease in the appearance of cellulite.
While exercise alone does not guarantee all your thigh cellulite will be gone forever, it is a good strategy to get rid of cellulite on the thigh by strengthening muscles and tightening the skin.
Stay hydrated
Drinking water is another excellent low-cost option that may help with cellulite on thighs. Not only does it keep you hydrated which is very important for your all-around body heath, but water also helps encourage circulation and lymphatic flow.
Cellulite reduction creams
The American Academy of Dermatology (AAD) has stated some creams may effectively aid in cellulite treatment. The AAD also notes daily use of a product with caffeine may reduce the appearance of thigh cellulite by dehydrating cells.
BIOAGE Liporedux Massage Caffeine Cream 24hrs – Anti- Cellulite, Measurements Reduction and Intense Sliding (35 Oz)
MASSAGE CAFFEINE CREAM BY BIOAGE – This product works as a skin tightening cream that quickly supports the body in problematic areas such as abdomen, thighs and arms. It helps get a slimmer figure and reduce cellulite
INTENSE SLIDING – Homogeneous application, easy to spread, which makes it easy to apply and distribute. Quick penetration into the skin
CAFFEINE + BIO-NANO SLIM – Our caffeinated skin tightening cream stimulates blood circulation. Combined with the Bio-Nano slim technology, it helps softening the skin and contribute to minimize the visible signs of cellulite. Its effect remains active for 24 hours
However, creams alone won't remove cellulite on thighs, and lifestyle changes are best.
The AAD also indicates that creams with 0.3 percent retinol may also reduce visible thigh cellulite and make skin appear thicker. Finally, the AAD notes that it may take 6 months or longer to notice results.
Weight loss
Weight loss may also help in the reduction of thigh cellulite in certain people who are overweight or obese. Thigh cellulite may be reduced naturally if extra body fat is decreased.
Keep in mind, however, that cellulite on things may affect anyone of any weight. It is not limited to people who are overweight or obese.
If you want to lose weight or tone your body or thigh muscles, a well-balanced diet and regular exercise may help you get rid of cellulite on your thighs.
---
I hope you enjoyed, "Top 17 Best Swimsuits for Cellulite Thighs". To see more information on this topic, check my recent posts below!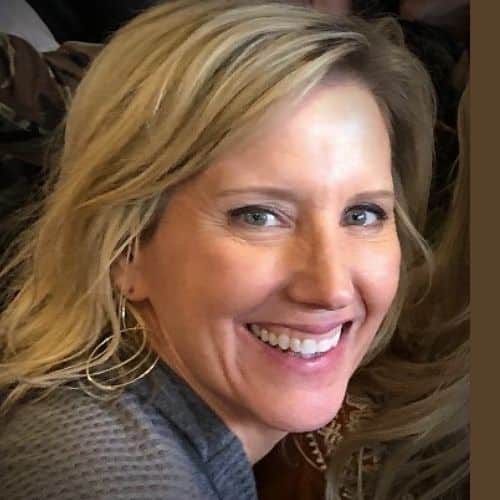 Claudia Faucher is a full-time fitness training expert and lifestyle blogger. She is also been a certified Les Mills BodyPump instructor for the past 5 years and a fitness instructor for over 20 years. Claudia is a personal trainer and creates fitness training programs for seniors and people of all ages. She likes to use her skills and experiences to help others on their fitness journeys.
Last update on 2023-08-31 / Affiliate links / Images from Amazon Product Advertising API