Anti cellulite legging review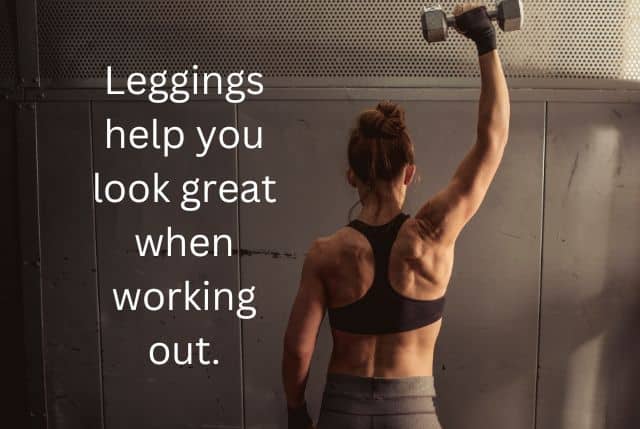 If you are searching for anti-cellulite leggings, you understand cellulite isn't exactly on our list of favorite things.
I may earn a commission when you purchase through a link on this page.
Despite its prevalence among many of us, it can cause feelings of insecurity and dissatisfaction. It might make us shy away from beach and pool outings, or cause us to adjust our posture to create more appealing photographs.
It can often lead us to obsess over an issue we know we should stop stressing about. We no longer want cellulite to dominate our thoughts and lives!
I've compiled a list of the 15 best leggings to hide cellulite to give you a smoother, firmer look as soon as you put them on!
Let's dive into my anti-cellulite leggings review!
Say goodbye to those unattractive lumps and dimples that commonly appear in the buttocks, hips, belly, and thighs, that can become visible seemingly overnight.
EDITOR'S PICK! – Best Overall
Anti-cellulite leggings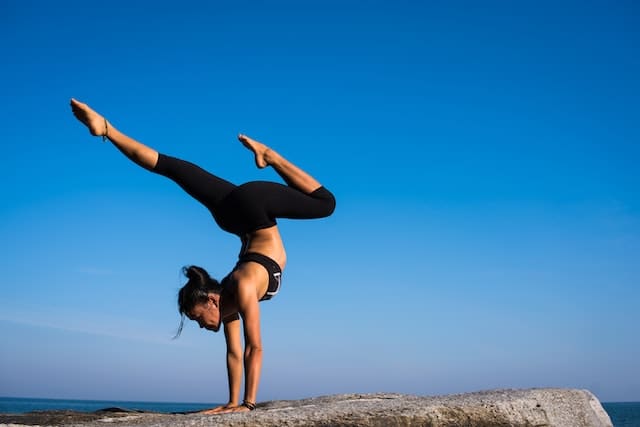 The slimming leggings typically feature a waistband for tummy control and panels for extra compression
Anti-cellulite leggings smooth and firm your legs, booty, and tummy the moment you put them on. They also offer to lift and sculpting effects and minimize cellulite appearance.
➥You may be interested in this related post on the best products to remove stretch marks
Some companies claim to have the best anti-cellulite leggings – reducing dimples, hiding cellulite, and taking inches off your thighs and butt.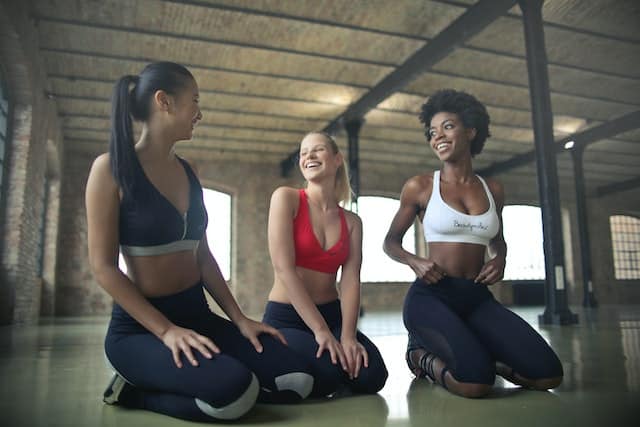 The moisture-wicking technology can help prevent overheating by keeping the body's temperature stable during exercise
➥Read also… Best Products to Treat Stretch Marks on the Buttocks

Tummy control leggings
Leggings are a mom's go-to piece of apparel. They can be dressed up or down, and they're great for working out, doing errands, or chasing kids around all day.
Tummy control and the best anti-cellulite leggings have a curved waistband that helps shape the belly while also lifting the buttocks to highlight your assets.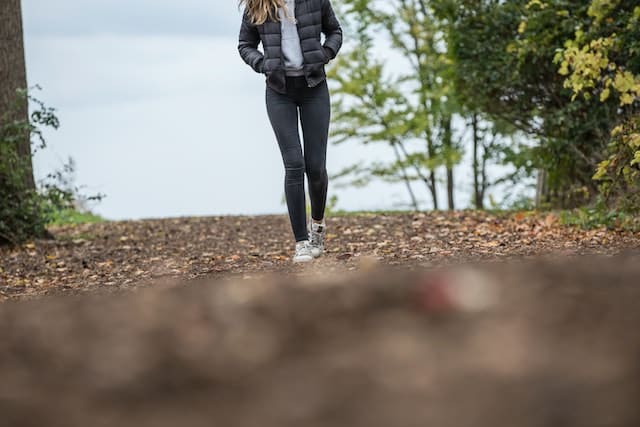 Yoga pants stretch well which makes them comfortable to wear all day.
➥You might also be interested in our updated article reviewing the Best Swimsuits for Cellulite Thighs
Best Leggings to Hide Cellulite
High-waisted leggings with tummy control
High-waisted leggings are great for making your legs appear longer and slimming the hips.
By elongating the legs along with tummy control, these leggings that hide cellulite are flattering and more functional on most people.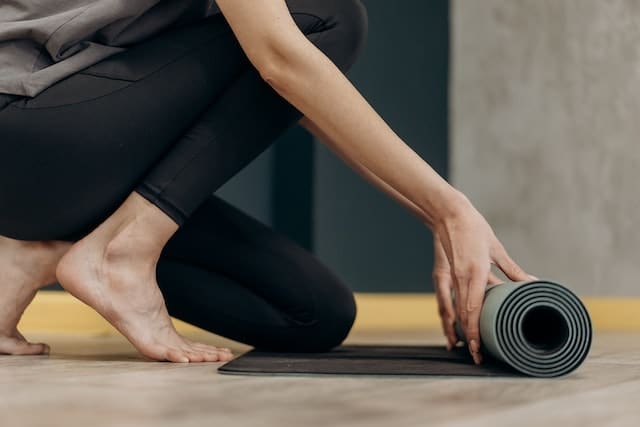 Yoga pants are generally designed to be thicker than leggings.


Best Leggings to Hide Cellulite
Leggings that are slimming
These are the perfect leggings for running, yoga, and fitness classes. The slimming leggings typically feature a waistband for tummy control and panels for extra compression along the sides.
➥Read the latest reviews on the best cellulite treatments
Construction includes breathable and stretchy fabric for great fit and comfort.
Best Leggings to Hide Cellulite
Who should buy slimming leggings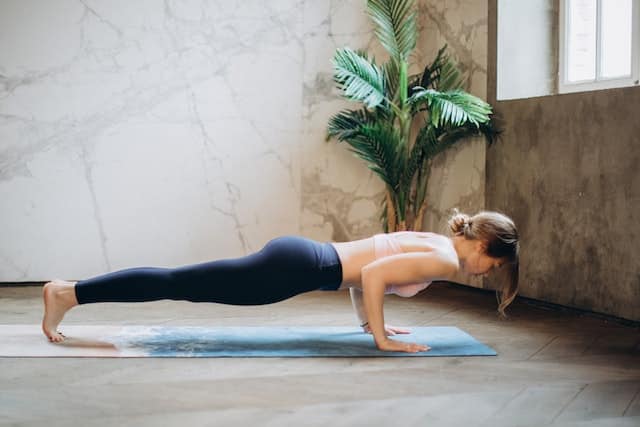 Leggings promote improved muscle support and recovery
Slimming leggings are the perfect legging choice for women with short legs. They provide an elongated appearance.
The slender leggings create flattering body shaping and smooth lines to make your silhouette more streamlined.
Best Leggings to Hide Cellulite
How leggings hide cellulite
Anti-cellulite leggings are tight and stretchy. They're intended to target cellulite all the way from the waist to the ankles or calves.
They can assist in muscle toning, cellulite reduction, and fat loss.
Best Leggings to Hide Cellulite

Best yoga leggings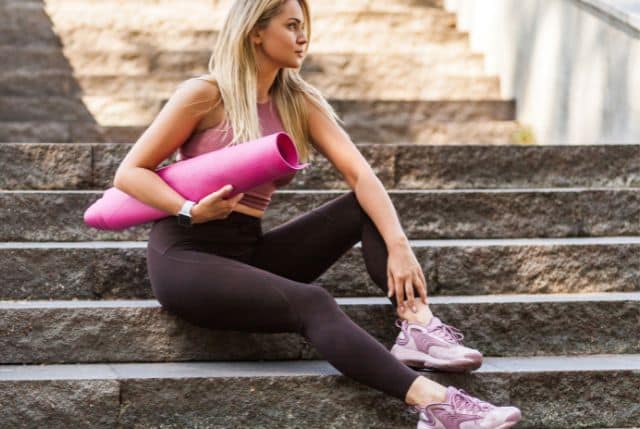 High waisted leggings don't ride up or down
The most important factor to consider when buying anti-cellulite workout leggings is versatility. They should be comfortable for at-home exercises yet stylish enough for a park run.
No matter what your go-to activity is—hot yoga in the studio or a Peloton class in your basement—finding the right balance of sporty and leisure is critical.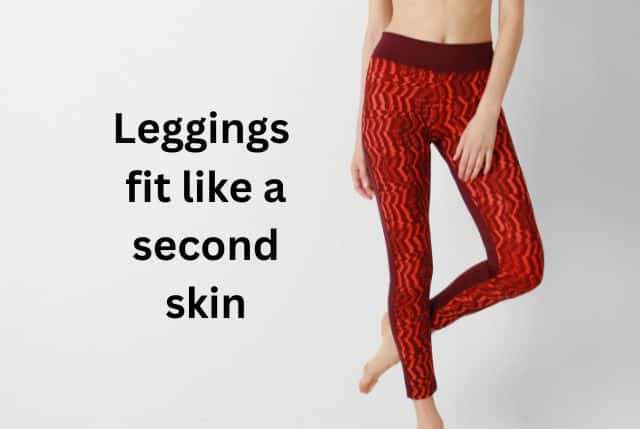 See also… Best no-show underwear for yoga pants
Best Leggings to Hide Cellulite
How to camouflage cellulite on legs
While you may work on disguising your cellulite while you wait for the weight loss to take effect, clothing is the quickest way to see results.
These leggings hiding cellulite should lift the booty area, hide cellulite and ensure a more flattering look. Look for leggings with textured fabric, moisture-wicking, and sweat-absorption features to ensure more comfort and safety.
Best Leggings to Hide Cellulite
Top leggings for shaping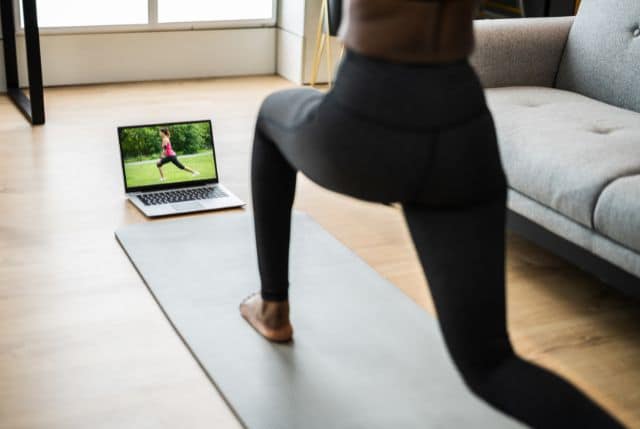 Butt-lifting and butt-crack leggings are taking the spotlight from seamless leggings shapewear. These leggings are your newest body-shaping clothes if you desire a shapelier behind without performing countless squats.  
Anti-cellulite leggings work by using thicker textured fabrics (often mesh), compression technology, slimming contours, seamless fits, and booty lifting designs to enhance your curves while disguising loose skin, fat cells, skin dimples or excess flab.
Here are some of the greatest butt-lifting leggings on the market.
Yoga pants for cellulite
There will be no more sweat stains around your crotch or thigh creases. The finest yoga pants to disguise cellulite.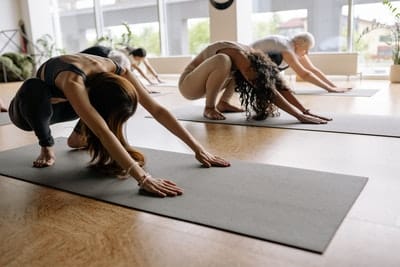 It's a pair of capris that allows you to go deeper into your practice. Putting on anti-cellulite slimming leggings will give your legs, booty, and stomach a smoother, firmer look immediately. Many of them will also lift and sculpt your body.
Bestseller No. 1
MOOSLOVER Seamless Butt Lifting Workout Leggings for Women High Waist Yoga Pants Compression Contour Tights(M,Gray)
High Waisted Yoga Pants: Anti cellulite leggings with tummy control, turnup hips and gather belly, no muffin top, no camel toe, perfectly show your curves, streamline your shape and hide your belly. Work as shapewear.
Squat Proof:The butt lifting leggings support any movement including squats, no pilling, non-fading, stretchy, no limitation and no see-through. In addition, the ruched design of butt effectively highlights the hip curve, making your butt look like a sexy juicy peach.
Material: Polyester + Spandex. Scrunch butt lifting push up workout yoga leggings make of buttery soft material, comfortable, moisture-wicking, opaque, 4-way stretch and strong compression. Just like your second skin, it provides you maximum fit, support and coverage.
Bestseller No. 2
SEASUM Women High Waisted Yoga Pants Workout Butt Lifting Scrunch Booty Leggings Tummy Control Anti Cellulite Textured Tights S
❣ Non-cellulite & Stretchy Fabric - 92% polyester and 8% spandex.Brazilian Boost High Waisted Leggings made of textured fabric can hide your skin flaws or any cellulite! Strong compression high waist hugs your waist, hiding any muffin top.The soft and non-see-through leggings provide maximum comfort and protection during your every pose and movement.
❣ Butt Lift Leggings - Womens sexy booty scrunch leggings,butt popping leggings,lifting yoga pants,workout running gym pants.With scrunch butt back,the butt lift textured leggings are designed to accentuate brazilian cheeky booty/buttock,offering better push up effect.
❣ All-purpose Pants - The anti cellulite textured activewear is perfect for fitness enthusiasts and everyday athleisure.Yoga, pilates,dance, sport, gym, trainning, dalily exercise (climbing, running, jogging, cycling, hiking), fitness or home,lounging,travelling wear.Christmas or Thanksgiving gifts are recommended!
Sale
Bestseller No. 3
SEASUM Women's High Waist Yoga Pants Tummy Control Slimming Booty Leggings Workout Running Butt Lift Tights M A-Black
❤Brazilian Booty Enhance-Sexy butt lift push up high waisted leggings for women, lifting yoga pants,anticellulite leggings,Textured Activewear ; gym shapewear tights, workout running pants, skinny pants booty scrunch leggings. cheeky buttocks, hips lifting athletic lined versital pants for ladies.
❤Non-cellulite-Polyester&spandext,textured fabric that covers all flaws.Brazilian Boost leggings are crafted with Non-cellulite material,making your cellulite appear non-existent while lifting your booty!Perfect fit and extremely flattering.Quick drying, moisture wicking, Super stretchy and very comfortable and soft like you wouldn't believe!These leggings do it all for you. It gives your butt a streamlined look like a Juicy peach; Plus a butt lifting feature for a natural looking back.
❤Multi Colors&Styles-This textured series offer Bubble textured,Net textured,Ribbed textured, geometric diamond textured,3D zebra textured,Bubble Capris and even Bubble Matching Top at final options.Eyecatching everywhere,You just need this outfit!!!
Bestseller No. 4
GILLYA Butt Lift Yoga Pants Seamless Ruched Butt Leggings Butt Lift Textured Anti-Cellulite Booty Lifting TIK Tok Leggings
🍑【Peach Lift Leggings】You saw these on TikTok and jumped on the bandwagon. This Tiktok lift leggings, anti cellulite workout leggings for women butt lift tummy control, stretchy butt leggings for women gym sports trainning wear, Improved one will not slide down. High waist yoga pants ruched butt tights, scrunch butt effect is more eye-catching. Theyre gonna make your ass look amazing like in the ads and tik toks.
🍑【Seamless Leggings】 Scrunch leggings with high performance fabric. Instead of stitching multiple pieces of fabric together. So they are more firmer, super comfy, just the right amount of compression and not easy to split, fits your each pose and movement perfectly. The seamless construction allows for maximum comfort. They won't slip and fall down during exercise, giving you a streamlined look.
🍑【Lift & Shape】 3d cellulite leggings, textured scrunch leggings for women butt lift shapes your legs and butt, cover over belly, one must have tummy control shapewear. The material is good enough to cover any camel toe and mark the butt as much as you would like. Scrunch butt workout pants do a way better job of shaping, butt lifting tights enhance the natural curves and bumps of your body.
Sale
Bestseller No. 5
FITTOO Women's High Waist Yoga Pants Tummy Control Scrunched Booty Leggings Workout Running Butt Lift Textured Tights Peach Butt Black(XL)
BUTT LIFT PANTS - Sexy butt lift push up high waisted textured leggings for women, scrunched butt leggings, lifting yoga pants, butt scrunch leggings. Textured activewear; gym shapewear tights, plus size workout running pants, skinny pants booty scrunch leggings. Cheeky buttocks, hips lifting athletic lined versital pants for ladies
PREMIUM MATERIAL - 92% Polyamide, 8% Spandex. No pilling, Non-fading, Stretchy, Squat proof, No limitation, Zero flaw bubble textured material, Feeling nothing about what you wear. Smooth and Ultra-Soft Fabric that provides extreme comfort with very little weight without restriction. Hug everything just right and keep things tucked in. Compression high waist gives you a nice smooth shape from waist down. Super cute scrunch gives you a natural buttlift and makes your booty look so nice and juicy!
All-PURPOSE PANTS - The high quality activewear is both affordable and accessible, perfect for fitness enthusiasts and everyday athleisure. Operating at the cross section between fashion and function. Our custom design and comfortable feel are a second skin without the worry of possible irritation or chaffing on the insides of your thighs. Suitable for yoga, exercise, fitness, running, any type of workout, or everyday use. Quality around the house, work out, quick errand pant
Even if you practice yoga three times a week. It's critical to put on clothing that is both comfy and supportive. The silky and smooth feel of the pants will be appreciated.
See also…Best styles of yoga pants for women
How to choose cellulite-hiding tights
Cellulite may be easily concealed by wearing the appropriate apparel. Tights are usually a smart choice, and longer ones can hide lumps or dimples on the thighs for ladies who like skirts or shorts.
Best Leggings to Hide Cellulite
Best Lululemon leggings to hide cellulite
For the best leggings to hide cellulite, Lululemon is a popular choice for many women because they are comfortable and flattering. They also do a great job of hiding cellulite. If you are self-conscious about your cellulite, then these leggings are a great option for you. They will make your legs look smooth and toned, without revealing any imperfections.
The Align Pant is Lululemon's best-selling legging for a reason: it's insanely comfortable. The high-waisted, full-length legging is made with Lululemon's signature Nulu fabric, which is buttery soft, and lightweight. The fabric is also sweat-wicking and breathable, making it ideal for working out or running errands on a hot day. Plus, the leggings have a built-in waistband pocket, perfect for storing your keys or phone.
If you're looking for a legging that will help hide your cellulite, the Wunder Under High Rise Tight is your best bet. The high-rise waistband hits just below the belly button, providing coverage and support while the full-length leg ensures that no cellulite will be peeking through. The Nulu fabric is also super soft and stretchy, making these leggings extremely comfortable to wear all day long.
For hiding cellulite, consider the Fast & Free High Rise Tight. These leggings are made with Lululemon's new Swift Ultra fabric, which is designed to be lightweight and breathable while still providing compression and support. The high-rise waistband hits just below the belly button and the leggings are available in both full-length and 7/8-length options.
For a budget-friendly option that will still help hide your cellulite, check out the Yogalicious High Waist Ultra Soft 7/8 Ankle Length Leggings. These leggings are made with a compression fabric that helps smooth and sculpt the legs while the high-waisted design provides coverage and support. The 7/8 length makes them perfect for wearing with sneakers or flats and they're available in both black and grey color options
Best Leggings to Hide Cellulite
Perfect Sculpt leggings
These wearing anti-cellulite leggings improve blood circulation, which aids in cellulite removal.
Perfect Sculpt Anti Cellulite Compression Butt Lift Workout Leggings for Women (Black, XXX-Large)
[ High-Waist Compression Leggings ] These workout pants are designed as high-waisted & made with thickened woven for midsection & tummy flattening control. This leggings for women is also fitted with Ultra-Compression knitting to reshape & tone silhouette - perfect for your workout routines: yoga, running, lifting and on any gym activities. Keep up with your activewear in style with our high-waisted leggings.
[ Crafted With Anti-Cellulite Fabric ] The material of this workout leggings for women is made of Bioactive Crystal-infused fabric that generates infra red rays - which helps the body to break down fat more effectively and faster, by boosting blood circulation to target cellulite. Keep up on being sexy while on workout!
[ Accentuate Your Booty ] Our butt lifting leggings give the illusion of rounder butt cheeks and making your cellulite appear non-existent while you are lifting your booty! This workout leggings for women provides a perfect fit and is extremely flattering.
These butt-lifting leggings are high-waisted and have a thick woven midsection for tummy flattening control
You may also be interested in my latest article on the best massage gun reviews.
Best Leggings to Hide Cellulite
What to wear under white pants to hide cellulite
Since white textiles are more likely to show through, choose thicker fabrics like cotton or denim. Wear flesh-colored underwear beneath them to be on the safe side!
Sale
For the best leggings hiding cellulite and to produce the most pleasing profile, choose designs and sizes that match your body type.
---
Summary
I hope you found this article helpful and interesting. Anti-cellulite compression leggings will help you to get rid of cellulite and achieve a slim figure. For best results, shop for compression leggings that are made of high-quality material, which is comfortable and breathable.
Be sure to see our most recent posts listed below!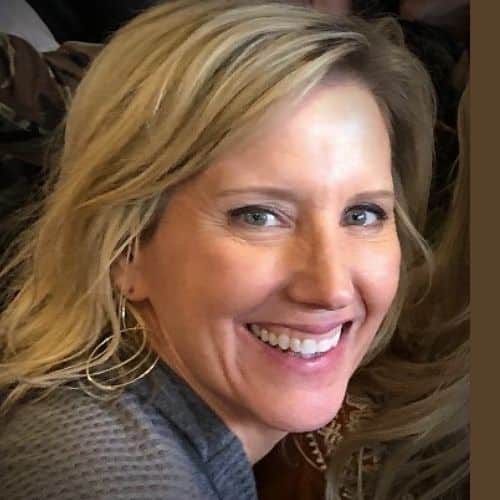 Claudia Faucher is a full-time fitness training expert and lifestyle blogger. She is also been a certified Les Mills BodyPump instructor for the past 5 years and a fitness instructor for over 20 years. Claudia is a personal trainer and creates fitness training programs for seniors and people of all ages. She likes to use her skills and experiences to help others on their fitness journeys.
Last update on 2023-11-28 / Affiliate links / Images from Amazon Product Advertising API