Are you wondering, "Can I Wear a Tankini if I Have a Small Bust?" The answer is a resounding yes! In this article, we'll explore the appeal of tankinis, their versatility, and how they can beautifully accentuate a smaller bust.
I may earn a commission when you purchase through a link on this page.
A tankini is a type of swimwear that I absolutely love because it combines the comfort of a one-piece swimsuit with the style of a bikini. It usually has a tank top-style upper part and a bikini bottom, making it the perfect blend of fashion and function.
So, let's explore some useful tips and common mistakes to avoid when shopping for the perfect tankini to make you feel confident and stylish.
Key Takeaways
Tankinis offer versatility, comfort, and a wide variety of style options to flatter all body types, including those with smaller busts.
Selecting the right tankini involves prioritizing comfort, choosing styles that enhance and complement your figure, and opting for designs with features like ruching, padding, or embellishments that create the illusion of a fuller bust.
Avoid common mistakes like choosing a loose top or over-relying on padding. Instead, embrace the power of accessories and pattern choices to create a balanced, eye-catching look that complements a small bust.
In this article, I'll talk about the best tankini swimsuits for those with smaller boobs like me, and provide tips on selecting the perfect style for you. I'll also share some styling tips and common mistakes to avoid when shopping for swimwear. So, grab your sunglasses, and let's dive in together!
Can I Wear a Tankini if I Have a Small Bust?
Advantages of wearing a tankini
When I first discovered tankinis, I was absolutely thrilled! One of the biggest advantages I found was the extra coverage they provide compared to bikinis.
Personally, I prefer swimwear that's a bit more modest and comfortable, so this was a game-changer for me. I can confidently engage in various beach or pool activities without constantly worrying about wardrobe malfunctions.
Plus, the additional coverage also helps protect my skin from the sun, which is a bonus for someone as fair-skinned as me.
The versatility of this swimming suit style is another aspect that I adore. I love being able to mix and match different tops and bottoms to create a look that's uniquely mine.
With so many colors, patterns, and designs available, it's easy to find pieces that reflect my personal style. I can create multiple outfits by just swapping out a top or bottom, which makes packing for vacations a breeze. It's amazing how much variety I can get out of just a few well-chosen pieces!
In my experience, they are a fantastic option that complements a wide range of body shapes and sizes, including my own.
You will find that with the various cuts, necklines, and support options available, it's easy to find a design that enhances my best features and strikes the perfect balance between style and comfort.
I truly believe there's a style out there for everyone, no matter your body type. Just a reminder, the animal print is very popular again this year!
So, if you're considering giving tankinis a try, I wholeheartedly encourage you to do so. They've quickly become a favorite addition to my swimwear collection, and I'm sure you'll love them too!
Can I Wear a Tankini if I Have a Small Bust?
Does a tankini work for small boobs?
When considering the best bathing suit for me, I was pleasantly surprised by the variety of styles available. I spent some time exploring different styles, such as the halter top, scoop neck, bandeau tops, and those with adjustable shoulder straps.
As I searched for the perfect top to enhance my smaller cup size, I found that styles with a bit of lift or built-in padding worked wonders in creating the illusion of fuller busts while still offering support and comfort.
I also fell in love with tops that had ruching or embellishments in the bust area, as they added visual interest and made my small boobs appear larger.
Necklines played a significant role too – I like that V-necks and sweetheart necklines are super cute and accentuated my chest in a flattering way.
First and foremost, prioritize comfort and support. I always make sure my tankini top fits snugly without being too tight, and the straps rest comfortably on my shoulders.
Second, I like to choose patterns and colors that draw attention to small busts, such as bold prints or bright hues.
Experiment with different styles and features to find the one that works best for your unique figure. By following these guidelines, I've been able to confidently rock a tankini that not only flatters my small bust but also makes me feel fabulous – and I'm sure you can too!
Can I Wear a Tankini if I Have a Small Bust?
Styling tips
When it comes to swimsuit styles for my natural shape, there are several tips you can follow to ensure you look your best while feeling comfortable and confident.
First, consider picking the right colors and patterns to accentuate your cleavage. Bold prints, bright colors, or even color-blocked designs can create the illusion of a fuller bust. Don't be afraid to experiment with different patterns, such as florals or geometric designs, to see what works best for you.
Additionally, vertical stripes or patterns that angle inward toward busts can help draw the eye up and create a flattering visual effect.
Incorporating texture and accessories into your tankini top can also make a significant difference in adding visual interest and enhancing small chests. Look for tops with ruching, ruffles, or pleats, as these details can create the appearance of volume and dimension.
Accessories like beads, sequins, or even lace can also draw attention to the bust area and make it appear larger. Just be sure not to go overboard, as too much detail can sometimes be overwhelming – aim for a balanced and eye-catching look.
Don't underestimate the power of accessories to boost your overall appearance. A stylish sun hat, a pair of oversized sunglasses, or a statement necklace can definitely elevate your swimwear look!
Consider wearing a lightweight cover-up, such as a sarong or a kimono, to complete your beach or poolside outfit.
By thoughtfully choosing your accessories, you can create a cohesive and stunning look that complements your small breasts and highlights your personal style.
Can I Wear a Tankini if I Have a Small Bust?
Common mistakes to avoid
When you're searching for the best swimsuits for small busts, it's important to avoid some common mistakes that might make you feel less confident or comfortable in your swimwear.
One mistake is choosing a top that is too loose. While you might think that a looser fit will give the appearance of a larger bust, it can actually make you look less shapely and even lead to wardrobe malfunctions.
To avoid this, make sure your top fits snugly, offering proper support without being too tight.
Another mistake to avoid is settling for a style or cut that doesn't suit your body type. With so many tankini styles available, it's essential to find the one that flatters your small bust and makes you feel great.
Don't just go for the first one you see or what's trendy at the moment. Instead, take the time to try on different styles, such as halter tops, bandeau tops, or tops with adjustable straps.
By experimenting, you're more likely to find the one that enhances your figure and makes you feel confident.
When shopping for swimsuits for small busts, I suggest being cautious about over-relying on padding or push-up features in your tankini top.
While these features can help create the illusion of a fuller bosom, it's essential not to sacrifice comfort for the sake of appearance.
Removable soft cups are nice, but if your top is too tight or has too much padding, it can be uncomfortable to wear and may even cause soreness or irritation.
Look for a balance between enhancement and comfort, so you can enjoy your time at the beach or pool without any discomfort.
By steering clear of these common mistakes, you'll be well on your way to finding your perfect swimsuit.
Can I Wear a Tankini if I Have a Small Bust?
Conclusion
Don't be afraid to try on different styles, colors, and combinations to find the perfect swimwear that makes you feel confident and beautiful.
Remember, the key to rocking this style is all about finding the right fit, choosing styles that accentuate your figure, and most importantly, feeling confident in your own skin.
So, go ahead and experiment with various styles and discover what works best for you. Remember that confidence is the most attractive feature you can wear, and it'll shine through no matter which designs you choose.
Embrace your small bust size, and be proud of your unique figure. After all, it's not the size of your chest that matters, but how confidently and comfortably you wear your tankini that truly makes a difference.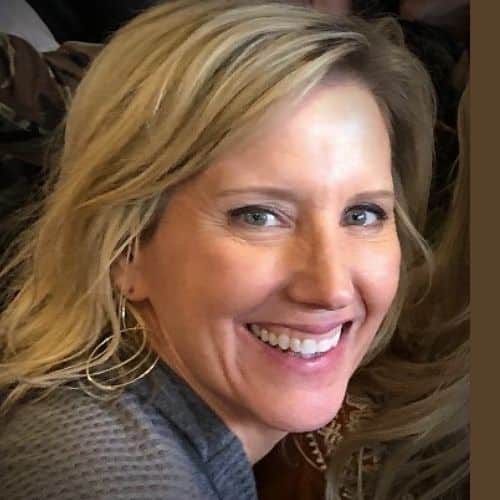 Claudia Faucher is a full-time fitness training expert and lifestyle blogger. She is also been a certified Les Mills BodyPump instructor for the past 5 years and a fitness instructor for over 20 years. Claudia is a personal trainer and creates fitness training programs for seniors and people of all ages. She likes to use her skills and experiences to help others on their fitness journeys.