Do compression shirts make you look thinner? For those of us aiming for a slimmer, more flattering appearance, choosing the right clothing can make a world of difference.
I may earn a commission when you purchase through a link on this page.
In this article, we'll explore compression shirts and how they can help you in achieving a sleeker, more appealing look. We'll discuss their shaping capabilities and offer tips on how to wear them correctly for optimal results. So, let's get started on this exciting journey together!
The Shaping Abilities of Compression Shirts
Compression shirts are made to stretch and provide a perfect fit, applying pressure against your body.
These shirts were initially designed for athletes who need extra support for their muscles, faster recovery times, and reduced fatigue during strenuous training.
They also offer benefits to people with specific medical conditions and those who wear them for aesthetic reasons.
Compression shirts for slimming work by flattening bulges and curves, helping you look toned and tight.
Women's compression shirts and men's compression shirts alike can provide a leaner-looking tummy and an overall better appearance, with features like love handles appearing smaller.
Do Compression Shirts Make You Look Thinner Look
When it comes to looking great and feeling comfortable in a compression shirt, size is important. You want a shirt that allows freedom of movement and full mobility while still offering the benefits of stretchable fabric.
Flat seams are a bonus feature that can cause less irritation and help prevent any bulging, ensuring that you don't bulk up in unwanted areas.
To get the most out of your compression shirt, make sure to choose the proper size for a tight yet comfortable fit. This will enable you to enjoy the compression benefits without feeling constricted or limited in your mobility.
Material Matters – What to Look For
When selecting a compression shirt, it's essential to avoid cotton, as it tends to hold moisture and can lead to discomfort.
Instead, opt for moisture-wicking materials like a spandex/polyester blend, which will provide better performance and ultimate comfort.
These breathable fabrics allow moisture to be wicked away, keeping you dry and comfortable throughout the day.
Additionally, quality shirts made from these materials hold their shape better over time.
How to Wear Your Compression Shirt for a Thinner Look
Wearing a compression shirt should be tight yet comfortable, shaping and sculpting your upper body without constricting your mobility.
Whether you're wearing a women's workout shirt or a men's workout shirt, make sure it supports your body in all the right places to give you a slimmer look.
Many people enjoy wearing compression shirts daily for a thinner look, and some even believe that wearing them consistently can help train your body shape.
While the long-term benefits are still up for debate, there's no denying the immediate advantages of looking great and feeling confident in your compression shirt.
Compression Shirts – A Great Choice for Men and Women Over 50
As we get older, finding the perfect balance between comfort and style becomes even more important.
Compression shirts offer a fantastic solution for both men and women over 50, providing a comfortable, everyday wardrobe option that's as easy to wear as a t-shirt.
Unlike cotton t-shirts, compression shirts help you achieve a more flattering silhouette while still offering the comfort and breathability you need.
Learn more about how athletes benefit from wearing compression shirts.
Summary
In conclusion, compression shirts can be a great addition to your wardrobe to provide you with a thinner, more flattering look.
By choosing the right size, material, and style, you can enjoy the many benefits these shirts offer. While also boosting your confidence and helping you feel fantastic at any age.
FAQ – Do compression shirts make you look slimmer?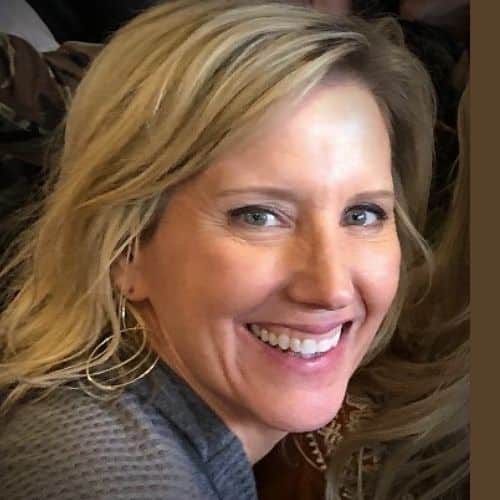 Claudia Faucher is a full-time fitness training expert and lifestyle blogger. She is also been a certified Les Mills BodyPump instructor for the past 5 years and a fitness instructor for over 20 years. Claudia is a personal trainer and creates fitness training programs for seniors and people of all ages. She likes to use her skills and experiences to help others on their fitness journeys.