Discover the go-to baselayer of athletes when temperatures rise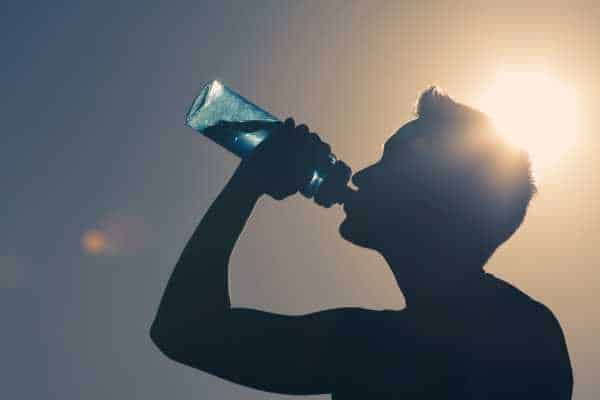 Have you ever observed athletes across different seasons and noticed their loose-fitting workout attire?
I may earn a commission when you purchase through a link on this page.
Their layers might change, but one consistent piece is the compression shirt, a unique fabric that clings tightly to limbs and torsos alike. But what's the buzz with athletes and compression shirts?
Is there a magic baselayer that helps them navigate temperature fluctuations better during their intense workouts?
Are they merely a style statement or do they hold any real benefits such as enhanced blood circulation, comfort, and muscle stability?
Let's dive into these questions together and unravel the mystery of compression shirts.
Whether you're an established athlete or an everyday fitness enthusiast, learning about the benefits of this innovative gear might just change your workout routine for the better.
What is the Best Warm Weather Baselayer for Athletes?
When summer rolls around, athletes face the challenge of maintaining optimal body temperature during intense exercise.
One way to keep your cool is by choosing the right baselayer — a garment worn against the skin that can manage sweat and help regulate body temperature.
Many athletes swear by compression shirts as their warm-weather base layer of choice. But what makes them so special?
How do they manage to keep you cool when the mercury is rising?
Let's discuss how they work, their benefits, and how to choose the best one for your needs.
How Does Compression Keep You Cool?
You might find it puzzling that tight-fitting compression clothing can actually keep you cool during a rigorous workout.
When examining these factors in detail, science illustrates how compression garments help regulate body temperature and keep you cool during your workouts.
You may wonder, wouldn't more layers just make you hotter?
The reality is compression gear, including shirts and tights, functions in a unique way to maintain body temperature.
Compression garments are often made from moisture-wicking materials that help to pull sweat away from your body. This evaporation process cools the skin and helps to reduce overall body heat.
The pressure exerted by compression gear on your muscles can boost circulation, and this increased blood flow can help your body remove heat more effectively.
The snug fit of compression clothing minimizes the amount of fabric that can trap heat against your body. This is in contrast with the effect of loose, billowy clothing.
High-quality compression wear is designed to promote airflow to your skin, aiding in cooling you down.
How to Select The Right Compression Shirts for Hot Weather
Choosing the right compression shirt for hot weather training can significantly boost your performance and comfort. But not all compression shirts are created equal. It's important to understand the difference between shirts designed for cold weather and those intended for hot weather.
Cold-weather compression shirts typically feature a thicker material to provide insulation, keeping your body warm during colder months. They often use thermal properties and have a fleecy lining. These types of compression shirts are ideal for outdoor winter sports or cold-weather runs.
On the other hand, compression shirts for warm climates are quite different. They're made with lighter, breathable fabrics that promote ventilation and have excellent sweat-wicking abilities. These shirts pull moisture away from the skin, encouraging quick evaporation, which helps to cool you down. Some may also have special cooling technologies or features like mesh panels for enhanced airflow.
Tips for selecting a compression shirt to stay cool
✅ Material
Opt for light, breathable fabrics with moisture-wicking properties. Synthetic blends like polyester or nylon can be good options.
✅ Sweat-wicking
Check for sweat-wicking technology. This helps to keep you dry and cool during your workouts.
✅ Fit
The shirt should fit snugly but comfortably. It should feel like a second skin without restricting your movements.
✅ Design
Look for features that promote cooling, such as ventilation zones or mesh panels.
✅ Quality
Consider the durability of the shirt. Read reviews and opt for trusted sports or athletic wear brands.
How to Wear Compression as a Baselayer to Stay Cool
As temperatures rise, how do you wear compression shirts to maximize their cooling benefits?
Do you wear it directly against your skin, or should it be paired with other clothing layers?
These are valid questions that often arise when discussing how to use compression garments as a baselayer to maintain body temperature.
If you've been wondering about this, you're not alone. The idea of wearing skin-tight gear might seem counter-intuitive, especially when temperatures are already high.
But as we've established, compression clothing has unique characteristics that can help keep you cool.
It's important to remember that compression gear is designed to be worn as a base layer. That means it should be in direct contact with your skin.
This allows the material to wick away sweat and facilitate evaporative cooling efficiently.
When pairing compression gear with other clothing, you need to consider breathable and lightweight outer layers.
This combination ensures that the heat produced by your body and the sweat evaporated by your compression wear aren't trapped and can escape freely.
So should you wear compression gear under your regular workout clothes or not? It depends on your comfort and the specific activity.
For activities such as running or cycling, where loose clothing could hinder your motion, it's best to wear just compression gear.
Pairing compression gear with loose-fitting clothes can also work for walking, stretching, or yoga.
The key is to listen to your body. If you feel cool and comfortable, you're probably wearing it right.
With a little trial and error, you'll find the most effective way to wear compression clothing for your body and workouts.
Purchasing Compression Gear for Warm Weather
When you're out to buy compression shirts for warm weather, you're after functionality, but comfort and style are essential, too.
Most types of compression gear will serve you well under the scorching sun.
They offer the essentials like breathability, sweat-wicking, and muscle support.
But what if the weather turns up a notch, sending temperatures soaring?
Or perhaps you fancy going for a jog wearing just your compression tights, without layers on top.
That's when you need to seek out compression gear designed specifically for hot conditions.
To find these warm-weather wonders, there are several signs you can look for.
Look for lighter-weight fabric to maximize breathability. Sweat-wicking is an absolute must!
Search for terms like 'cooling technology,' 'ventilation zones,' or 'dry fit' which indicate the garment has been designed with warm weather in mind.
The right gear makes all the difference when you need to train in conditions less than ideal.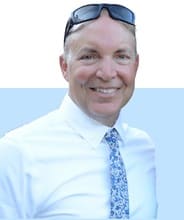 Rick Huey is a fitness writer who has dedicated his life to living an active lifestyle. With more than 30 years of experience in the fitness industry, Rick is a respected contributor for FitFab50.com, where he shares his wealth of knowledge with a wide audience. His dedication to promoting the benefits of living an active lifestyle has inspired many people to pursue their own fitness journeys with enthusiasm and dedication.