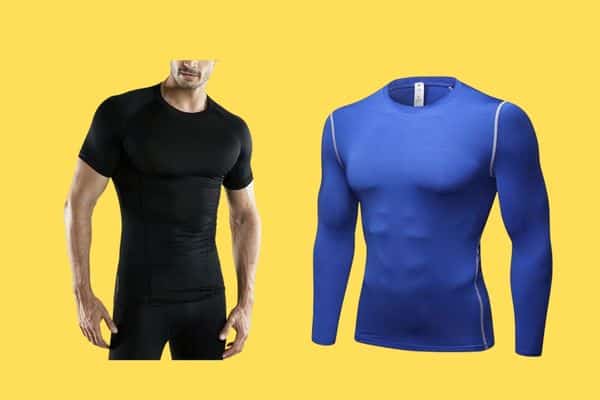 Compression shirts are widely used as athletic gear to improve performance as well as clothing to aid in shaping and supporting the upper body. Properly fitted compression undershirts can work amazingly well. But one of the most common complaints is how to keep compression shirts from riding up. In this article, I share tips on how to prevent this annoying problem from occurring and more!
I may earn a commission when you purchase through a link on this page.
What is a compression shirt?
A compression shirt is a shirt that is tight-fitting and helps to compress the body. This type of shirt is often worn by athletes or people who are looking to improve their physical appearance. The shirt works by compressing the muscles and helping to reduce the appearance of fat.
How to keep compression shirts from riding up | Tips
A compression shirt helps to reduce muscle soreness and fatigue. It also helps to improve blood circulation and reduce swelling. Finally, they provide support for body shaping and can help with back pain.
There are many different types of compression shirts on the market today, but they all have one thing in common: they should not ride up when you wear them. If your shirt rides up when you wear it, then it's not doing its job and you should try another brand or style.
Make sure you are wearing the right size.
Compression shirts are meant to be snug, but not too tight. If it is too tight, it will ride up. This happens when the shirt is pulled up due to stretching but doesn't return to its original position, leaving you with a shirt stuck mid-belly.
Tuck the shirt into your pants
Tucking your compression shirt in your shorts or pants will help fit your shirt in place. This is one of the easier solutions to stop your compression shirt from riding up your back or stomach
Wear a belt
Using a belt will create more tension in the hip area to help hold your shirt in place. Often, the waistband of your shorts or pants does not have enough tension to keep a wayward shirt in place.
Use tape
Some users have stated that using athletic tape is an effective way to keep your compression shirt in place for high-movement activities.
Try a different brand
Some brands of compression shirts are better than others at staying in place. Review the construction of your shirt for the fabric used and the cut of the shirt.
Choose brands with a high percentage of Spandex
Look for shirts with a longer fit
Discover compression shirts with rubber or silicone lining at the bottom of the hem for a more supportive fit
How to choose the best compression shirt for your needs
Compression shirts are created to provide support to the muscles and joints of the body. It is a great way to protect your muscles from injury during workouts and running.
There are many compression shirts out there, so it can be hard to choose the best one for you. Here are some things you should consider when choosing a compression shirt:
– What form of exercise do you do? – Do you have any injuries or health problems? – How much money are you willing to spend on a compression shirt?
– What color do you want your shirt to be? – What style of shirt would fit your needs best?
How to wear a compression shirt correctly
Compression shirts help with a variety of different injuries and maladies. They can be worn after surgery, during recovery from an injury, or even as a preventative measure.
Wearing a compression shirt correctly is important for getting the most out of it. There are many different ways that you can wear the shirt, but there is one way that is better than all the others.
When first starting out with wearing a compression shirt, it's important to wear it properly.
There are a few different ways to wear a compression shirt. One way is to wear it under your clothes as an extra layer. This can help to keep you warm and can also help to reduce any chafing that you may experience.
Another way to wear a compression shirt is to wear it on its own. This can be a good option if you are working out or if you are going to be in a hot environment.
Summary
I hope you found this article – How to keep compression shirts from riding up – helpful and informative. To learn more on this topic see related posts below.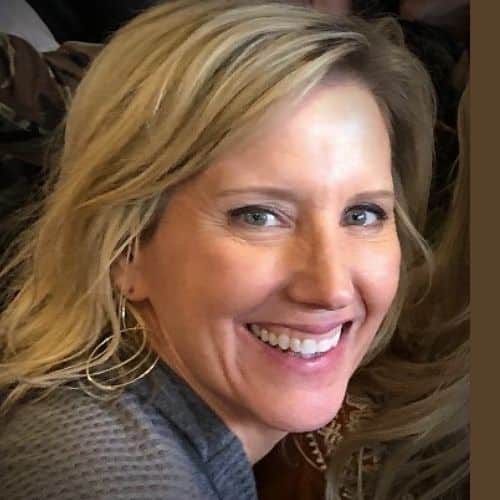 Claudia Faucher is a full-time fitness training expert and lifestyle blogger. She is also been a certified Les Mills BodyPump instructor for the past 5 years and a fitness instructor for over 20 years. Claudia is a personal trainer and creates fitness training programs for seniors and people of all ages. She likes to use her skills and experiences to help others on their fitness journeys.