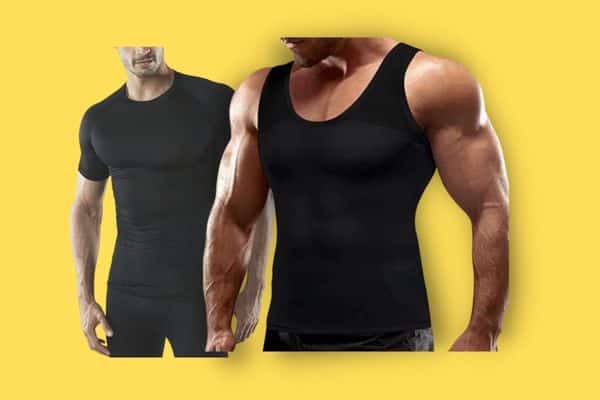 For a man, having man boobs is an absolute nightmare. It's not only embarrassing and awkward to have moobs that you can't hide, but it can be detrimental to your health and personal relationships.
I may earn a commission when you purchase through a link on this page.
In this post, I share my 7 best compression shirts to flatten chest and instantly boost your confidence!
Most men hate the idea of having to get rid of gynecomastia, which is why they just suffer in silence rather than taking action to relieve the pain and suffering.
The best shirts on the market give you a body like no other shirt you've worn before. The effect is as simple as compressing your chest without limiting your movement or sacrificing comfort.
What is gynecomastia?
Gynecomastia is a condition commonly referred to as "man boobs." Regardless of whether you have man boobs or not, you may have been looking for a long time for the best products to reduce your breasts. After all, who wouldn't want to get rid of man boobs? That's why it's easy for men with gynecomastia to feel like they have no self-esteem and no true identity. This is one of many reasons I wanted to put this guide together explaining what is gyno, how you get rid of man boobs, and also how to find the best productto permanently reduce male breasts.
Best Compression Shirts for Gynecomastia
Esteem Apparel – Top Choice
This shirt is one of the top sellers for a reason. But before I explain why, let me give you a quick intro on what this is. Esteem Apparel compression shapewearundershirts help hide gynecomastia (that's a fancy word for excess chest fat). Gynecomastia, while less common in men than women, is still prevalent (1 in 10) and can cause low confidence and self-esteem.
This shirt is super comfy, constructed from 90% nylon and 10% spandex. This compression garment provides an immediate chest and body slimming appearance. It is made to provide a slimming-looking chest and abs underneath all kinds of clothing.
In comparing this Esteem Apparel compression undershirt to the other shirts featured, it scores very high on fit and comfort. While it does provide an ample amount of chest compression, it is in the middle of the pack for overall flattening.
You may also be interested in the best men's slimming undershirt trends.
If you are looking for a compression undershirt to provide slimming as well as keep your upper chest from bouncing during a workout, this shirt is more than capable.
In terms of sizing, I found this shirt to be true to size. Compression shirts are tricky when it comes to finding the perfect fit. Since they are supposed to fit much tighter than a normal t-shirt, you will see many reviews complaining about poor sizing.
---
Devops
For starters, the Devops compression tanks are a 3-pack, so we are already talking about a great value from the jump. These shirts are constructed using 87% nylon and 13% spandex, so the fit is very snug, yet super comfortable. The material is moisture-wicking, breathable, and lightweight. I found the neck area to be good fitting, not constricting.
These shirts are a great value, however, I found the material to be thinner than anticipated and the compression or flattening effect was just average. In deciding if these shirts are for you, it really depends on the level of compression you require. Again, these feel very good, but if you have above-average needs for compression and support, you might want to check out some of the other selections here.
---
Neleus
This Neleus compression tank also comes as part of a 3-pack. There are several colors to choose from, but I really like the look of the black tops. These compression tops are similar to the DEVOPS shown above, but those are sleeveless shirts and these are tanks. That doesn't sound like much difference, but I like how to tanks expose a bit more of the shoulder sleeve compression area. The construction consists of 90% nylon and 10% spandex, to provide the form-fitting feel you come to with compression tanks.
The overall compression level of this product is medium or middle of the road. If you are looking for a shirt to keep everything in place a bit better while working out, or need some slight smoothing of the love handles or upper chest, the Neleus is fine. If I had one issue with this shirt, it's that I would like it to be longer in the torso. For those with a larger mid-section, you may feel this shirt rides up on you.
Overall, these shirts are comfortable, and the 3-pack makes them an even better value.
---
Tailong
The Tailong compression vest for tight tummy and chesting support has been a favorite of mine for quite some time. One of the features I am most drawn to is the cut and design of this compression garment. The breathable mid-section makes it ideal for layering, or regular use. Because of this design, I feel it is the most versatile of the group. I found the support to be very good in minimizing the tummy area, as well as ample coverage for the upper chest and addressing most man boob issues that you may have.
You will find the cut of this garment gives you a more hourglass shape, which no one will complain about. While this is not the gyno shirt for those that need extreme chest flattening, you will find it does a nice job for the majority of users.
In summary, the price and quality of the Tailong compression shirt make this a solid value
---
Eleady
Eleady has a large selection of compression shirts, vests and body shaper garments. The Eleady compression tank top featured here is a snug fitting product featured 80% rayon – 20% spandex construction. While this slimming tank is visually, very similar to others shown here, where it differs is in the amount of flattening and smoothing it delivers. It is not an extreme compression garment, yet delivers above average compression results. This shirt is available in two colors, beige and black.
For overall compression performance, most users will be more than happy with the results. While testing this product outside, I did find fabric breathability much less than the Tailong slimming shirt that features a mesh mid-section. Again, this is a quality product that does what it is designed to do, flatten and compress. For general or everyday use, you can't go wrong with this tank.
---
Underworks
In fairness to this product review, this product is an extreme chest binder. I expected a fit to be more constrictive than an average compression shirt. Sizing could be an issue for big and tall men, so pay particular attention to the measurement section. If you purchase this product, remember it will be tight. That's how it is designed and the way it works its magic.
Overall, the Underworks extreme compression shirt is for those with more than average flattening needs. The price for this particular gyno shirt was the highest, however, it also does the most, so factor that in accordingly.
---
GKVK
The GKVK Mens Slimming Body Shaper is the final product in my roundup of the best compression shirts to flatten chest review. The best features of this garment are design and performance. Because compression shirts are restrictive by their very nature, I prefer a tank top design. I feel it improves the overall comfort level. This slimming tank provides excellent support for the tummy area and chest. For users with a large belly, you may find this product to be tighter on the stomach area, than the chest.
This product provides about average flattening and is quite snug to pull on. Overall, the performance is good, the cost is in line with similar products, and this model is available in 6 different colors.
---
Other Compression Shirts to Consider
Compression shirts for gynecomastia – Where to buy
There are many places to buy compression shirts. While you can purchase them online or at a specialty store, some other shopping options include Target, Wal-Mart and Amazon.
For the biggest selection of compression shirts for gyno, as well as the best prices, I recommend Amazon.
You will want to review my recent posts on a number of differentcompression shirts topics!
Takeaway
I hope you enjoyed this post on the best compression shirts to flatten chest. In the end, the best chest-flattening compression shirt will very likely depend on individual preferences and priorities. However, there are some things to keep in mind when it comes to choosing the right one for you.
If you want increased comfort and breathability without having to wear a full tank top, a lightweight undershirt may work just fine. Also keep in mind that different manufacturers can provide different levels of compression and hold up over time so picking a reputable brand is also something to take into account.
It may take some trial and error to find the perfect chest-flattening undershirt for you but once you find it, that confidence boost alone should be worth it!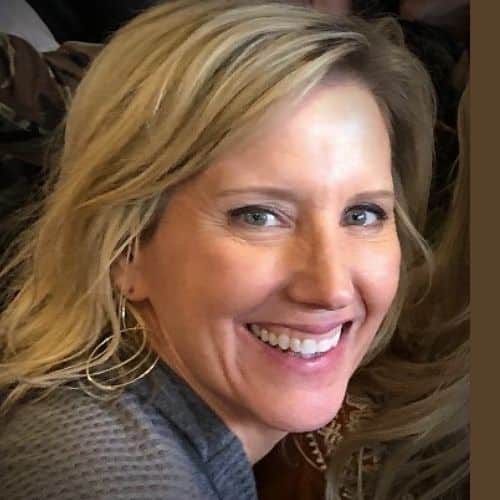 Claudia Faucher is a full-time fitness training expert and lifestyle blogger. She is also been a certified Les Mills BodyPump instructor for the past 5 years and a fitness instructor for over 20 years. Claudia is a personal trainer and creates fitness training programs for seniors and people of all ages. She likes to use her skills and experiences to help others on their fitness journeys.
Last update on 2023-11-28 / Affiliate links / Images from Amazon Product Advertising API