The Ultimate Guide for Looking Fab in the Sun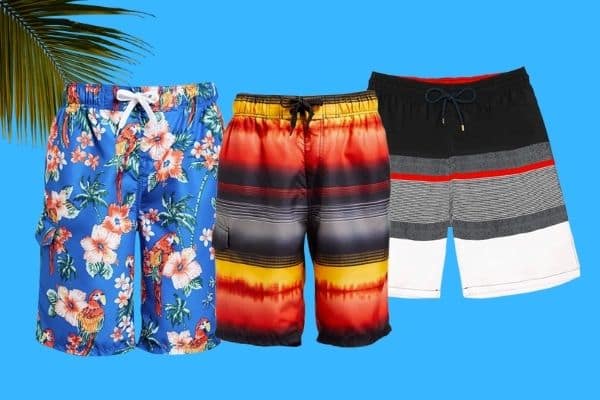 Summer is finally here, and it is scorching hot. Time to throw on those swim trunks and enjoy the festivities. Or is it? If you haven't shopped for swimwear collections since Bill Clinton was in office, you'll want to continue reading Best Dad Bod Swim Trunks for 2023!
I may earn a commission when you purchase through a link on this page.
Key points covered in this post
Find the best swimsuits for dad bod for your specific body type
Take Dad Bode Swim Trunks to the next level with great selections from Under Armour, Visive, Vineyard Vines, and more
Complete your new look with sunglasses from Blenders and MegaFashion
Warm weather, lazy days, a cooler of liquid refreshments, and outdoor fun. Everyone is styling and profiling in the latest dad bod swim trunks, and so should you!
Bathing suits for guys
While the warm weather may have arrived just ahead of our long-desired beach bod, that's no reason to avoid peeling off the layers to join in the fun.
The perfect pair of men's swim trunks can boost your confidence and allow you to look your best.
Best swim trunks for men
Now is a wonderful time to improve your dad bod swimwear, whether you're searching for something easy to go to the beach or attempting to wow someone at a private pool party.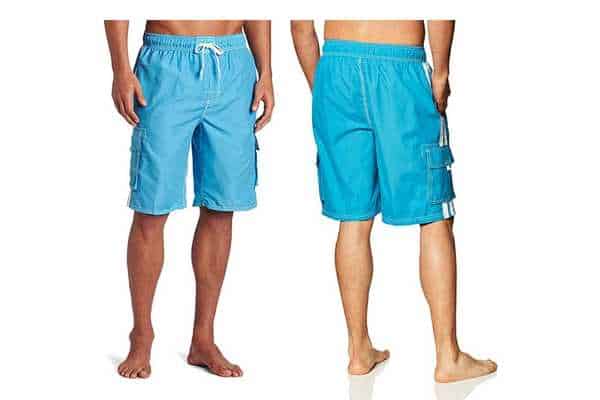 Shop Kanu Surf Shop: Kanu Surf Barraccuda Swim Trunks
For those looking for the best swim trunks for men, remember to pick a fashion you are comfortable wearing.
Trunks Dad will love!
If you are looking for the latest styles in dad bod bathing suits, short inseams are definitely the "in" look.
The vintage-inspired mid-thigh style has an inseam length of 4″ – 6″.
Here are several great selections.
Swim trunks for dad bods
Right suit for your body type
When shopping for the best swim shorts for dad bod, you also need to consider what is the best style to fit your body type.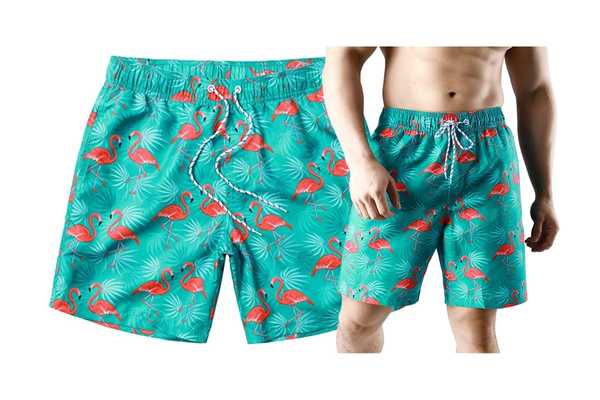 Shop JOTOOK: JOTOOK Flamingo Swimming Trunks
Best dad bod swim trunks for short guys
If you happen to be a shorter fellow, let's just say short and stocky, then the best swimwear for you would be for a shorter inseam.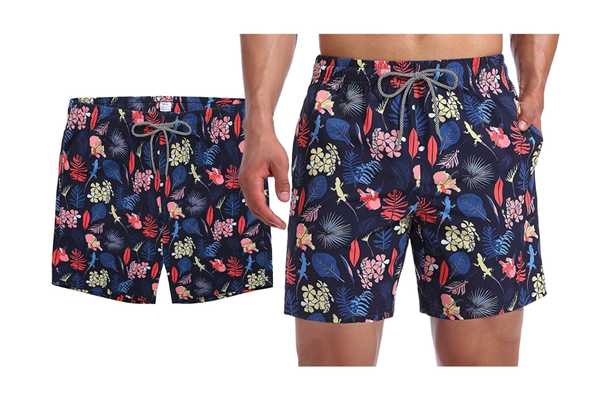 Shop Biwisy: Biwisy Quick Dry Swim Trunks
For men who are 5'8″ or shorter, a mid-thigh length is suitable. Your legs appear longer because of the shorter inseam. Choosing a pair with a boxy fit and a vibrant design can also provide the impression of height.
The mid-thigh bathing suits listed above are some perfect selections.
Dad bod beachwear for muscular or athletic guys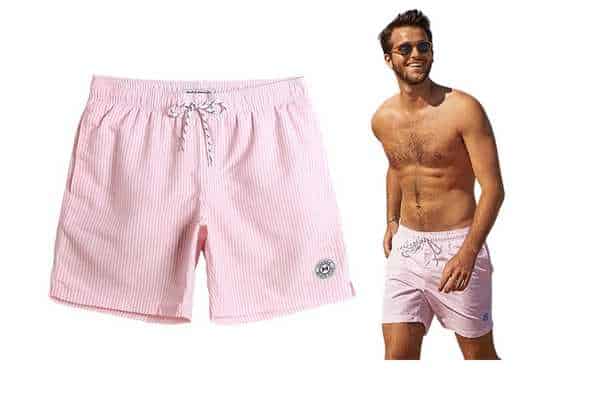 Shop Maamgic: Maamgic Slim Fit Swim Shorts
Now is the time to flaunt your figure, so don't be frightened of a tighter, shorter fit. A more revealing fit demands a strong sense of self-assurance, but how else will you be able to demonstrate your dedication to the gym?
Normal or average guys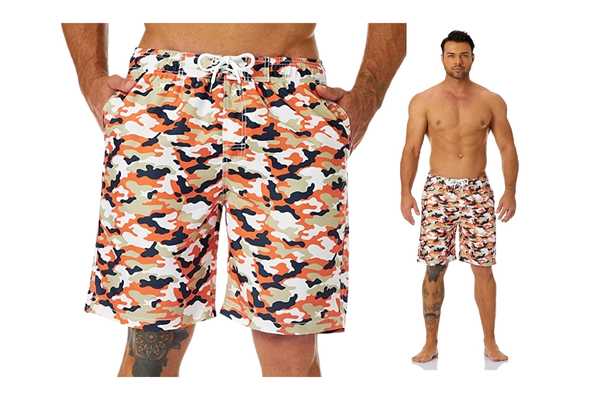 Shop Kailua Surf Store: Kailua Long Board Shorts
Look for a pair of shorts with a smaller cut and a shorter leg for guys who are midway between buff and "more to adore." A wide, adjustable waistline hides any signs of love and handles well.
Best swim trunks for dad bod – Taller guys
Swim shorts that are just above the knee should be worn by lean males who are 6'1″ or taller.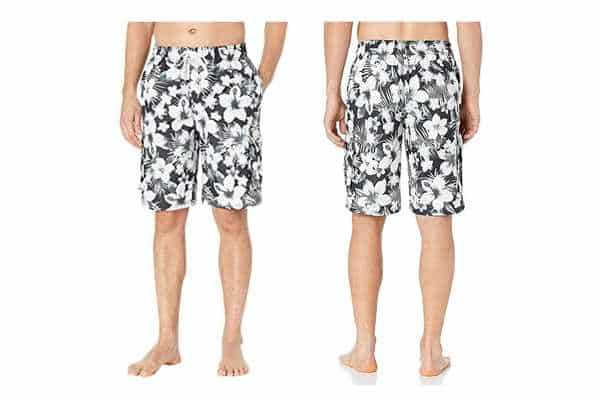 Shop Kanu Surf Shop: Kanu Infinite Swim Trunks
Shorter shorts will make your legs appear overly long, thus these board shorts will assist to balance things out and detract from your height.
Swim shorts with a 6″ – 8″ inseam will be a great look for your frame. Anything shorter may appear to be too short for the big and tall guys in the crowd.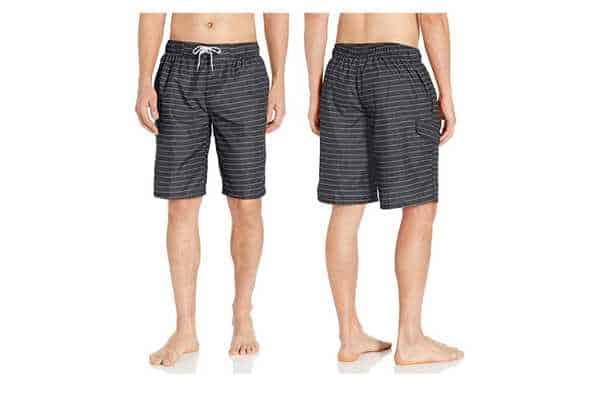 Shop Kanu Surf Shop: Kanu Flex Swim Trunks
Men's swimming suit trunks used to be very standard in terms of cuts, fabrics, and designs. Swim trunks have evolved into a diversified industry with swimming shorts for all types of activities and styles. So before you buy, consider the following varieties of men's swimwear I have listed below.
See also…Best self tanner for face and body
Best bathing suits for dad bod
In North America, the most popular men's swimwear is trunks. They resemble land-based shorts, but are constructed of lighter, faster-drying fabrics (typically nylon or polyester) and have a tighter-fitting lining inside the shorts.
Guy swim shorts
Longer versions, which go beyond the knee, are known as boardshorts.
But before purchasing just any pair of mens swim trunks, consider what you're searching for in your new pair of swim shorts.
Best swimsuit for dad bod – Bikini swimwear
Do straight guys wear bikinis?
Yes. Heterosexual men wear bikinis and thongs. It's a stereotype that they're exclusively worn by homosexual men and that they're just for ladies.
And don't confuse a bikini for a mankini. Totally different animal!
Straight and gay men use a variety of underwear styles ranging from thongs to boxers. It's all a matter of personal taste and what you feel comfortable in.
See also…Cool leather braided bracelets for men
Here's a variety of men's bikini swimwear you may be interested in.
Big and tall swim trunks
These shorts were made with comfort in mind and allow you to move freely. It works nicely as beach wear as well as casual attire.
Simply pair swimming pants with a button-up shirt to fancy it up for a poolside brunch. You may even add a pair of sunglasses to your ensemble to complete the appearance.
Men's funny swim trunks
Funny swim trunks offer comedy to an otherwise un-laughable area. Swim trunks for men are here to create a statement, with a flattering, modern style and patterns designed for paradise.
This summer and beyond, bring comfort to the cabana in full-coverage, breathable, cool swim trunks!
Swim trunks 3-inch inseam
These men's 3-inch inseam swim trunks are perfect for the pool or the beach. These shorts have a soft mesh lining and an adjustable drawcord at the waist in a traditional solid color pattern.
They're ideal for summer because it's finished with zipper pockets and a side split at the hem.
Skinny swim trunks
Every specific body type has its challenges when it comes to buying the best swimsuit, and skinny guys have issues as well.
Choose a swimsuit with dark horizontal stripes that is shorter and slimmer. The pattern will create dimension to your frame, and the cut will prevent your legs from becoming engulfed in fabric.
Swimming trunks for bigger guys
Tall men can usually get away with wearing any pair of shorts. When looking for the appropriate pair, though, it's crucial to keep their length in mind. They should never be excessively short, since this may be visually distracting and uncomfortable.
Instead, shop for a pair of men's swim trunks that are a little longer. This design has the advantage of creating a more streamlined look that flows smoothly from the swimsuit to the leg.
Avoid anything overly saggy or drooping, as well as trunks that skim below the knees. If you're a surfer or a swimmer, you'll love the extra freedom of movement.
Best swimsuits for athletic build
Nobody wants to be embarrassed after a hard day at the gym by exposing their toned legs and wearing sloppy swim trunks. I have put together the best swim trunks for an athletic build or for guys with a fit, muscular frame.
The coolest sunglasses for dads
No swimwear look is complete without the coolest shades from today's styles.
Dads are no expectation of this rule as well!
Smith Parallel Max 2 Carbonic Polarized Sunglasses
Polarized Carbonic TLT Lenses
Included: Extra Ignitor Lens, Small case, and microfiber bag
Medium fit / large coverage
Hydrophilic megol temple & nose pads for a secure fit and auto-lock hinges
TR90 frame material
Shop Smith Store: Smith Parallel Max 2 Sunglasses

Sunglasses are one of the best purchases for dads they will undoubtedly be used all of the time.
We can all agree, sunglasses can make a person appear more appealing.
Sunglasses not only hide flaws and make features appear more symmetrical, but they also hide emotions, improve the wearer's confidence, and just make them look cooler!
Disclosure: Your support helps keep the site running! I earn a referral fee for some of the services we recommend on this page. Learn more
If you enjoyed this post on the Best Dad Bod Swim Trunks, you'll want to see these related posts!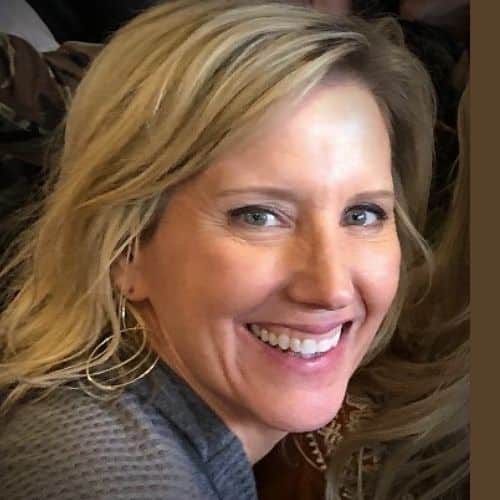 Claudia Faucher is a full-time fitness training expert and lifestyle blogger. She is also been a certified Les Mills BodyPump instructor for the past 5 years and a fitness instructor for over 20 years. Claudia is a personal trainer and creates fitness training programs for seniors and people of all ages. She likes to use her skills and experiences to help others on their fitness journeys.