There are many different types of waist trainers on the market today, but not all of them work the same way or have the same benefits. Today, men are the fastest-growing segment in the body shaper market. In this post, I will share my findings to the question, does wearing a waist trainer work for men, and what is the best belly band for your body shape?
I may earn a commission when you purchase through a link on this page.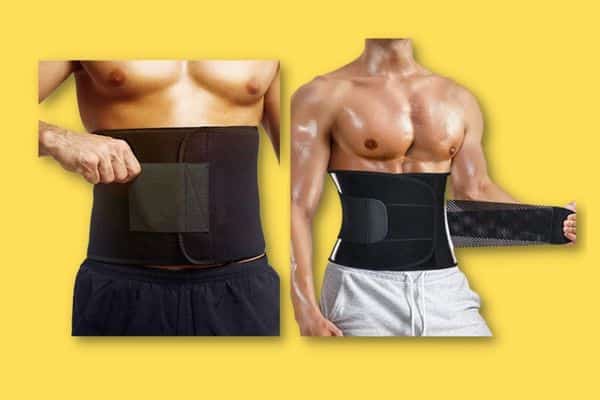 INFORMATIONAL PURPOSES ONLY: The materials and information on this website have been prepared or assembled by FitFab50 and are intended for informational purposes only.
Sale
Sweet Sweat Waist Trainer
MAKE YOUR WORKOUT WORK FOR YOU: Elevate your next cardio, circuit, or HIIT session with the Sweet Sweat Waist Trimmer belt, designed to help you sweat and tone as you achieve your fitness goals
What is a waist trainer?
If you haven't tried one before, a waist trainer is a compression garment worn to compress the waist and abdomen. They are often worn by women to help them achieve a slimmer waistline.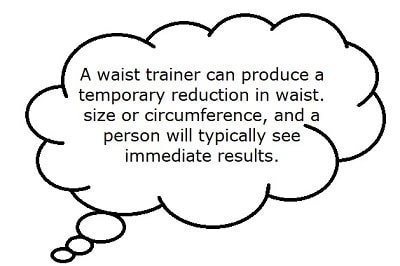 The effectiveness of waist trainers is still up for debate. Some people believe that they can help you lose weight, while others think that they can cause health problems.
Do waist trainers work to shape your waist?
Yes and no. A waist trainer does provide a slimming effect for the waist, but it is only temporary. However, there is no permanent change and no real weight loss associated with them.
However, if you understand the smaller-looking waistline you can achieve with a waist trainer will not last long term, without proper diet and exercise, this might be the solution for you.
Does wearing a waist trainer work for men?
It depends.
There is no one-size-fits-all answer to this question, as the effectiveness of a body shaper will vary depending on the individual's body type and goals.
However, many men find that body shapers can help to slim and sculpt the appearance of their physique, providing a more toned and defined look.
In addition, body shapers can also help to improve posture and alleviate back pain, making them a versatile and beneficial garment for many men.
Also, see thelatestshapewear for tummy and back fat.
How does a waist trainer work?
A waist trainer is a garment that is worn around the waist in order to create a slimmer, more hourglass-shaped figure.
The garment is usually made of stretchy material such as latex or spandex and is often lined with a boning material such as steel or plastic.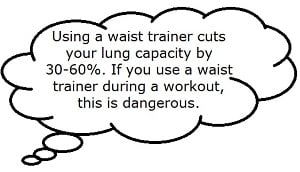 The waist trainer works by compressing the waist and abdomen, which can help to reduce the appearance of love handles and a muffin top.
In addition, wearing a waist trainer can also help to improve posture and create a more defined waistline.
Are waist trainers painful to wear?
Waist trainers are not painful to wear if they are the right size. If they are too small, they can be uncomfortable and even painful.
The best way to avoid this is to make sure you buy a waist trainer that is the right size for you. If you are unsure, you can always ask a salesperson for help.
You may want to check out the best tummy control tank topsas well.
Waist trainers can also be uncomfortable if you wear them for too long. If you wear them for more than an hour or two, you may start to feel pain in your sides or back. This is because the waist trainer is constricting your movement and putting pressure on your organs.
If you start to feel pain, you should take a break from wearing the waist trainer.
Which waist trainers are the best?
Is a waist trainer the same as a body shaper?
Yes. A waist trainer is actually considered shapewear, so there's no difference. The term "shapewear" does not only refer to waist trainers but also to body shapers.
You may also be interested in reading more about the best shapewear for men.
Despite the fact that body trainers and shapewear belong to the same category, waist trainers and body shapers are definitely different.
A waist trainer is an undergarment made of thick material and a hard metal boning. 
You wear it around your belly area or midsection and it's fastened with hooks, Velcro. 
In order to achieve a smaller and sleeker waist, you should wear it more tightly than a girdle or shaping underwear.
Even though you can see results almost immediately from wearing it, you'll have to wear it repeatedly over time to train your waist.
Body shapers are tight-fitting undergarments designed to smooth and shape the body.
To tuck or push up body parts, they use spandex and tight-knit yarns. 
They are available in different shapes, styles, and sizes, allowing them to be used for a wide range of clothing.
Working out in waist trainer
Waist trainers are the hottest trend in fitness right now. And while they might seem intimidating, they can actually be a great way to get started with your workouts if you're just getting back into shape after having kids or other life changes.
The first step is to choose the right trainer for your body type and goals. There are lots of different styles and types of waist trainers, but it's important to make sure that whatever you choose fits properly so that you don't injure yourself or cause any damage to your internal organs.
Once you've got the right fit and feel confident in your training gear, it's time to start working out! Make sure that you have a good understanding of proper form before attempting any new exercises with your waist trainer on—don't try anything too advanced until you've mastered the basics! Always listen to your body and stop if anything feels painful or uncomfortable.
Can I sleep with a waist trainer on?
Yes, you can sleep with a waist trainer on. There are no health risks associated with doing so, and it can help you achieve your desired waistline.
However, it is important to note that waist trainers are not intended for long-term use, and you should only wear them for a few hours at a time.
Additionally, make sure to remove your waist trainer before engaging in any physical activity, as it can cause discomfort and even injury.
Results from waist trainers – What to expect
Waist trainers are designed to help you lose inches around your waist, in part by sucking in your stomach muscles. This means that when you wear a waist trainer, you should expect to feel like your body is being compressed.
You should also expect some sweating! Wearing a waist trainer can cause sweating because it increases your core temperature. This is normal and not dangerous—just make sure to stay hydrated while wearing one!
Finally, if you have a high body fat percentage and aren't working out regularly, you may not see results from wearing a waist trainer at all. We recommend checking in with your doctor before trying any new exercise or diet program—especially if it involves using compression garments!
How many hours should you wear a body shaper?
A body shaper should be worn for a maximum of 8 hours a day. This will help to avoid any discomfort and also help your body shaper to last longer.
It is also important to make sure that the body shaper is the correct size, as wearing one that is too small can cause discomfort, and wearing one that is too large will not give the desired effect.
FAQs – Male Waist Trainer Facts
Summary
I hope you found this article – Does wearing a waist trainer work for men? – helpful and interesting. To learn more on this topic see related posts below.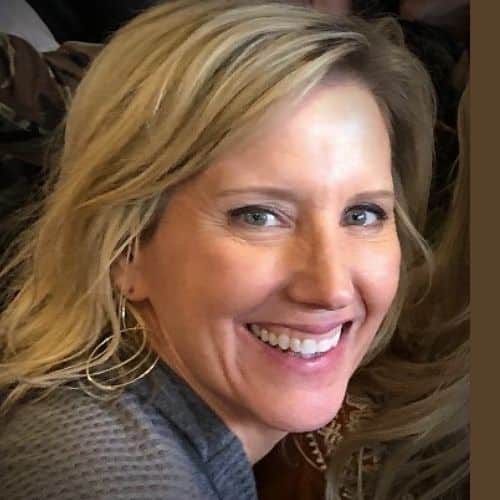 Claudia Faucher is a full-time fitness training expert and lifestyle blogger. She is also been a certified Les Mills BodyPump instructor for the past 5 years and a fitness instructor for over 20 years. Claudia is a personal trainer and creates fitness training programs for seniors and people of all ages. She likes to use her skills and experiences to help others on their fitness journeys.
Last update on 2023-11-28 / Affiliate links / Images from Amazon Product Advertising API