Extra Support Underwear for Men- Protect Your Manhood Today!
In this article, I share the best support underwear for men currently on the market. Whether you have recently experienced injury or trauma to the groin area, or suffer from enlarged testicles or the "all to common" senior sag, read below to see which is the right extra support pouch underwear is best for you!
This post contains affiliate links. I may receive a commission for a qualifying purchase. See affiliate disclosure for more details.
What is support underwear for men used for?
Men's support underwear performs critical functions. It must support and contour highly sensitive body parts. If your underwear does not fit properly, you will have chafing, pains, and overall discomfort. It is important to search for the best underwear for testicular support to minimize these painful conditions.
McDavid Cross Compression Men's Performance Boxer Brief w/ Hip Flexor
This is not to be confused with the male package enhancer that has become popular. Support garments for men are used to treat scrotum pain and swelling, as well as promote testicle health
Why do men need support in underwear?
Squishing and bouncing of the testicles is unpleasant and can lead to medical problems. As men age, their testicles have a tendency to droop, making appropriate support even more crucial.
Everyday Medical Hernia Guard I Inguinal Hernia Belt
"Senior Sag" can progress to the point where a man's scrotum touches the water in the toilet bowl.
If you've ever sat on a testicle, you know how painful it can be.
When you are younger, having good support might help you prevent problems later in life.
How to stop your balls from chafing. Chafing is caused by the scrotum rubbing against the inner thigh of most men. Sweat and body proportions can also aggravate the situation.
Different types of testis support underwear
When it comes to shopping for the best testicular support underwear, there are numerous brands and styles to choose from. While supportive undergarment may not be the best way to treat an inguinal hernia without surgery is all cases, they do offer pain relief in most.
Wonder Care Hernia Belt for Men - Groin Hernia Support for Men, 2 Removable Compression Pads & Adjustable Groin Straps, Double inguinal Hernia
Some of the more popular styles include support boxers, support boxer briefs, ball hammock boxers, and Tommy John ball hammock briefs.
Boxers with ball pouch feature a unique design in pouch underwear for men to provide all-day comfort, eliminate the need for adjustments, and keep you supported in just the right way. Think of the comfort of breathable boxer briefs with amazing support.
Shinesty Men's Pouch Boxer Briefs - Micro Modal Ball Hammock Underwear
If you're shopping for support underwear for hernias, a truss is most effective. Supportive treatment for inguinal hernias helps keep protruding tissue in place and relieves discomfort, especially with strenuous movements such as bending over, coughing, or lifting objects.
Inguinal hernia symptoms for men are most often seen as tissue protruding due to weakness in the abdominal muscles. Support underwear can also be helpful when searching to how to get rid of sagging lower belly.
Type of Scrotum Health and Testicular Conditions
SKYSPER Men's Jockstrap Athletic Supporter Jock Straps Male Underwear
There are several testicular and scrotal problems. The most well-known ailment is probably testicular cancer, although there are numerous other benign disorders of the testes and scrotum that vary from mild to life-threatening.
Epididymitis
What is epididymitis? Epididymitis is an inflammation or infection of the epididymis, a long tube that runs along the testicles. Epididymitis can be caused by sexually transmitted infections, injuries, a vasectomy side effect, or other issues.
Epididymitis symptoms include discomfort (ranging from moderate to severe), swelling of the testicles or scrotum, nausea and vomiting, and fever.
Testis support underwear provide essential structural support to provide your testicles from experiencing additional trauma.
Hydrocele
Fruit of the Loom Men's Coolzone Boxer Briefs
What is hydrocele? Hydrocele is a fluid accumulation around the testicles. It can affect one or both testicles, and it can cause scrotum and groin edema. Hydrocele is typically not unpleasant or dangerous, and it may not require treatment.
What is the best underwear for hydrocele? Any swelling in the scrotum, on the other hand, should be checked by a doctor. Hydrocele can occasionally induce symptoms other than swelling, such as slight discomfort, soreness, or redness of the scrotum.
Men's support underwear is great first step if seeking to consider how to reduce hydrocele naturally.
Separatec Men's Underwear Stylish Striped Pattern Smooth Cotton Boxer Briefs
Hydrocele is most common in neonates with a hole between the abdomen and the scrotum, although it can also occur later in life. Hydrocele in males is typically caused by an injury, inflammation, infection of the testicles, or epididymitis.
Testicular torsion
What is testicular torsion? Testicular torsion is when the spermatic cord twists and cuts off proper blood flow to the testis. This medical emergency should be treated right now in order to save the testicle.
Although surgery can not ensure that the testicle will be saved, failure to seek treatment within six hours typically ends in irreversible damage requiring testicular removal.
Symptoms of testicular torsion include the rapid development of intense pain in the testicle, swelling, and tenderness of the testicles and scrotum, fever, and nausea and vomiting.
Varicocele
What is varicocele? Varicocele is the enlarged or dilated veins in the scrotum. It is normally a painless and harmless condition; however, it can cause low sperm production and reduced sperm quality that can lead to male infertility.
DAVID ARCHY Men's Underwear Soft Micro Modal Trunks 4 Pack (M, Black)
Often, varicocele can produce symptoms, such as pain and swelling. Although most varicoceles don't need to be treated, some will need to be corrected with surgery.
Hypogonadism
What is hypogonadism? Hypogonadism is a condition that results when the testicles don't produce enough of the hormone testosterone. A lack of testosterone in men can cause problems like erectile dysfunction, reduced sex drive, infertility, osteoporosis, increased breast tissue, decreased body and beard hair, depression, fatigue, and hot flashes.
UFM Men's Polyester Brief w/Patented Adj. Support Pouch Underwear for Men
It can often be treated with testosterone replacement therapy. If there is an underlying cause of hypogonadism, such as a pituitary condition, treating that problem may resolve the symptoms of hypogonadism.
Orchitis
What is orchitis? Orchitis is a condition in which one or both testicles become inflamed. It is usually caused by a bacterial or viral infection. Orchitis is frequently caused by the mumps.
INNERSY Men's Mesh Boxer Briefs Cooling Breathable Sports Underwear W/Fly 4-Pack
Sexually transmitted diseases, such as gonorrhea and chlamydia, may both cause epididymitis (an infection of the epididymis), which can then develop into orchitis.
Epididymo-orchitis is the medical term for this form of orchitis. Orchitis symptoms include testicular and scrotal pain, tenderness, and infertility. The majority of the time, it is treatable with medicine and home cures.
Testicular pain
Testicular discomfort can be caused by a variety of testicular and scrotal disorders. Other disorders that can cause pain in or around the testicles and scrotum include kidney and ureteral stones, infections, and inguinal hernias.
SportAid Suspensory with Elastic Waist Band
If you are experiencing testicular pain, you should see your doctor straight away. In addition, if you have a quick onset of testicular pain, you should seek immediate medical attention to rule out dangerous illnesses such as testicular torsion.
Swelling of the testes
There are many causes for testicular swelling. Swelling can be caused by a variety of scrotal and testicular disorders, including varicocele, testicular torsion, orchitis, epididymitis, and hydrocele, to mention a few.
If you suffer testis problems, it is vital to purchase the best underwear for testicular support you can afford. If you observe any swelling in your testicles or scrotum, arrange an appointment with your doctor.
Health benefits of scrotal support underwear
EYUSHIJIA Men's 4 Pack Comfortable Bamboo Fiber Modal Boxer Briefs
Whether you are looking for post-surgery underwear for men or just searching for the best undergarments to prevent testis problems, the medical experts are clear. Purchasing underwear to minimize your testicles from moving during strenuous activities is key.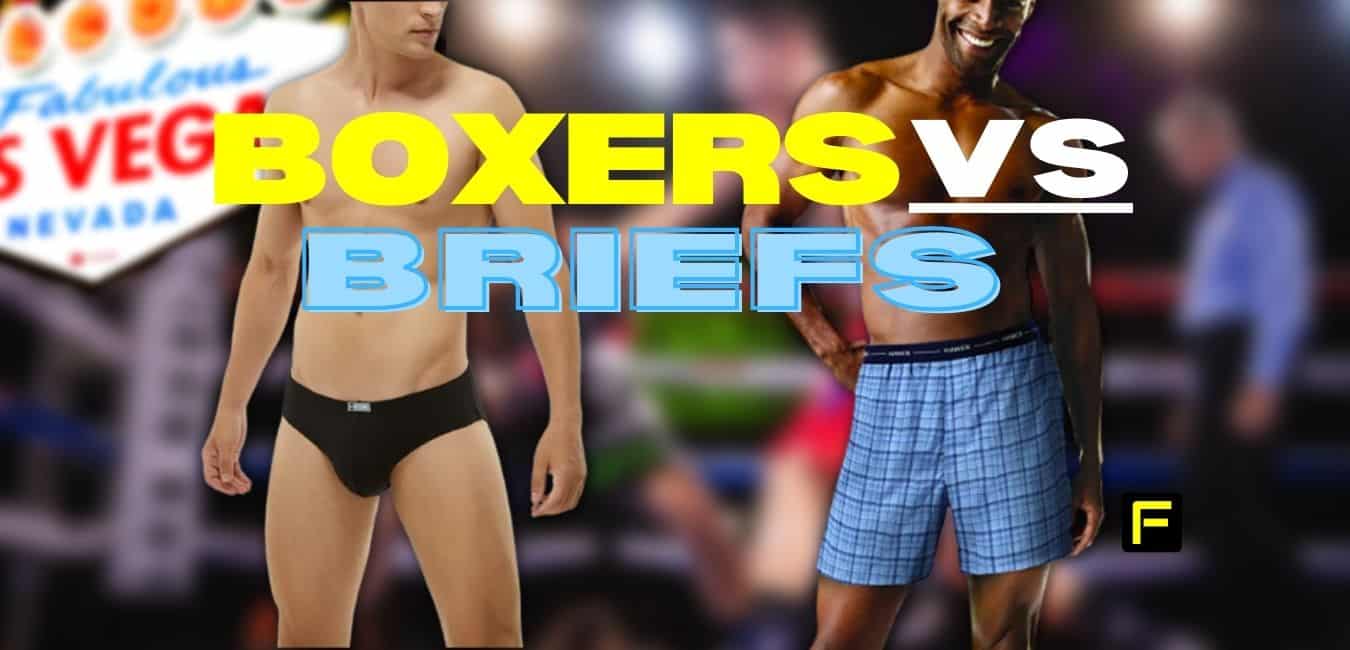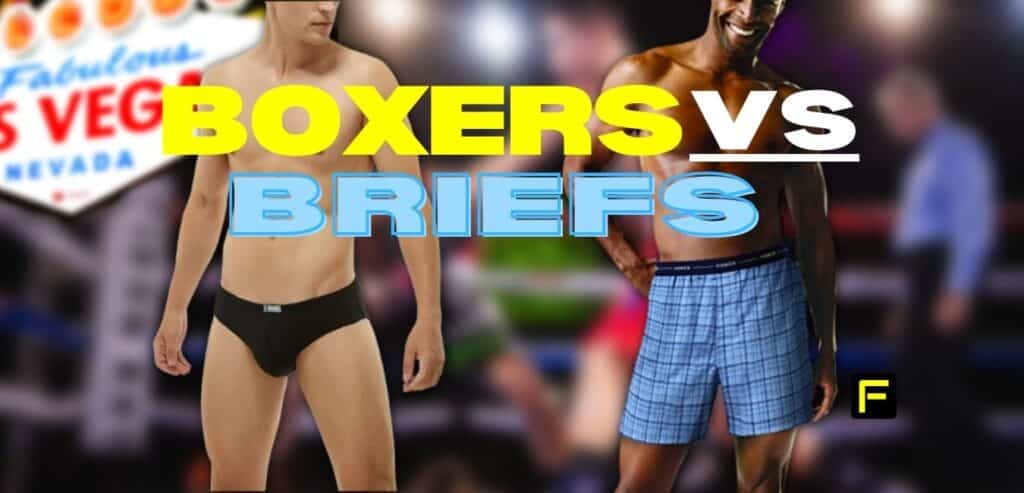 Boxers vs briefs
Is it better for males to wear boxers or briefs? It's an issue of comfort for some. Others are concerned about fashion. But which is genuinely better for you?
Soft Bamboo Boxers for Men - Cool Comfortable, Breathable Mens Underwear - Boxer Shorts
Boxers are the best…oh, but wait
Boxers are fantastic when you're trying to conceive and to let your scrotum do what it's intended to do, which is draw the testicles tight but then let them descend so they're at the correct temperature.
Hanes Men's Comfortsoft Boxer with Comfort Flex Waistband
When testicles are 2 to 4 degrees below body temperature, about 96 degrees, sperm production is at its peak.
Your testicles will be up against your skin if you're wearing tight underwear. And your testicles will be approximately 98.6 degrees, which is the body temperature. As a result, they don't create as much sperm.
However, many men wonder is it bad to wear boxers all the time?
Tighty Whites are the winner… or are they?
The benefits of underwear briefs are so that your testicles aren't swinging in the breeze. That's important so you don't tear the cremaster muscle. Proper cremaster muscle function controls the temperature of the testicles by lowering and raising them.
Hanes Men's Short Leg Boxer Briefs with Comfort Flex Waistband
Briefs also give superior support for males as they exercise.
If you're performing any type of movement, wearing boxers will allow your testicles to swing. And if they swing, they'll hit the side of your leg, which might result in pain and injury. As a result, support is ideal.
and the winner is…
If you have testicular discomfort wear supportive underwear to keep the testicles from moving around too much. However, if you are experiencing reproductive issues it is preferable to wear loose underwear, such as boxers.
"I like boxer briefs," says Dr. Jadick, D.O., "In general, it gives you a little more support than anything else."
25 Best Support Underwear For Men You'll Love
wirarpa Men's Cotton Stretch Underwear Support Briefs Wide Waistband
Because men's fashion may be a bit revealing, form is just as essential as function in men's underwear. If you intend on going to the club on weekends, you'll need a pair of ball support underwear that won't make you seem silly if your pants slide down a little bit.
When it comes to men's fashion, you're frequently forced to choose between ultra-skinny denim and something roomy enough to show off a little booty. Great options include ball hammock underwear, such as ball hammock boxers,
Be sure to see our ball hammock underwear review below!
You'll feel more secure and fare better if you're not wearing some droopy old tighty whities that have turned white. Put on something comfy before your underwear fails you.
Best Boxers with Ball Pouch
Boxers with ball pouch provide all-day comfort and eliminate the need for constant adjustments. These scrotal support underwear are not just highly functional, but look great, too! Specially designed fabric provides better moisture-wicking and breathability.
Bestseller No. 1
Shinesty Boxer Briefs, Supportive Ball Hammock Mens Pouch Underwear, Camo Mens Underwear with Pouch for Balls, Super Soft, Breathable and Moisture Wicking, 1 Pack Large Multicoloured
SUPPORTS THE FAMILY JEWELS - our proprietary pouch underwear for men provides all day comfort, eliminates the need for adjustments, and keeps your goods off your legs
FEELS LIKE WEARING NOTHING AT ALL - they're made from a miracle material called MicroModal that's 3x softer than cotton. Boxer briefs also feature: quick access pee flap, no-itch stitching gusseted crotch, and 4-way stretch
STOPS SWASS BEFORE IT STARTS, NATURALLY - fabric provides better moisture wicking and breathability than synthetics to keep your undercarriage regulated all day
Bestseller No. 2
Shinesty Long Leg Men's Pouch Boxer Briefs - Supportive 8.5 Inch Inseam Ball Hammock Underwear (1 Pack, XL, Elephant)
SUPPORTS THE FAMILY JEWELS - our proprietary pouch underwear for men provides all day comfort, eliminates the need for adjustments, and keeps your goods off your legs
FEELS LIKE WEARING NOTHING AT ALL - they're made from a miracle material called MicroModal that's 3x softer than cotton. Boxer briefs also feature: no-itch stitching gusseted crotch
STOPS SWASS BEFORE IT STARTS, NATURALLY - fabric provides better moisture wicking and breathability than synthetics to keep your undercarriage regulated all day
Bestseller No. 3
Separatec Men's 3 Pack Sport Performance Dual Pouch Boxer Briefs Underwear(M,Black/Dark Gray/Maroon)
Dry Fastly Stretch Fabric: Separatec men's sports boxer brief features of highly elastic, lightweight and quick dry. Note: These fast dry sport performance boxer briefs have two materials, one is jersey and the other is mesh. Both of them are same good. Please see the pictures and above color column for more details
Patented Separate Pouch Tech: Men's underwear with unique dual pouch keeps intimate areas comfortably separated and stays cool
Hit-color Stitching Lines: Smooth non-chafing stitching design sport men's boxer briefs are fashionable and attractive. It's an ideal product for running, hiking, cycling and any high-energy activities
Bestseller No. 4
Bestseller No. 5
Best Support Underwear for Hernia
Support underwear for the treatment of inguinal hernia. Hernia support underwear for left, right, and double hernias. Inguinal belt truss fits hip circumferences of all sizes. Perfect options for me searching for what to wear after inguinal hernia surgery!
Aids with inguinal hernia surgery recovery time. Specifically crafted to provide rupture relief and athletic support. Spandex support underwear gives a snug fit.
Bestseller No. 1
Bestseller No. 2
Bestseller No. 3
Bestseller No. 4
Everyday Medical Inguinal Hernia Support Belt for Men I Fits Left or Right Side I Post Surgery Men and Womens Hernia Support Truss for Inguinal, Groin Hernias I Adjustable Waist Strap I Beige | S/M
EFFECTIVE INGUINAL HERNIA RELIEF - SIZE SMALL/MEDIUM fits a Hip Circumference of 34-44 IN. Measure around your hips and not the waist for accurate sizing *Refer to the Size Chart in the images section Our slim inguinal hernia truss for men provides effective relief from pain and discomfort, pre or post hernia surgery. Wear our hernia support belt to add compression to the affected area, aid recovery, reduce discomfort and maintain your lifestyle with all the support you need.
WORKS FOR BOTH LEFT AND RIGHT SIDE - Unlike standard inguinal hernia briefs for men and women, our premium hernia support band is adjustable and can work on either left or right side hernias. Simply make the adjustment and enjoy dual side protection. Made of high quality and durable materials and provides the perfect solution to help heal your groin hernia weather on the left or right side.
WEAR UNDER YOUR CLOTHES - Comfortable and slim enough to wear under your clothes inconspicuously, our groin support strap is perfect for helping you cope with the pain of a reducible hernia before and after surgery by applying light pressure to the affected femoral hernia at the groin areas. The slim profile allows you to wear our groin hernia support for men discreetly.
Bestseller No. 5
Best Support Boxer Briefs
Support boxer briefs for men adapt to your body and give a strong foundation for your private parts, unlike boxers, which are loose-fitting and provide limited support. Boxer briefs differ significantly from boxers in several respects. Let's look at some of the benefits of wearing boxer briefs.
Bestseller No. 1
Sale
Bestseller No. 2
Sale
Bestseller No. 3
New Balance Men's 6" Boxer Brief Fly Front with Pouch, 3-Pack, Black/Black/Black, Medium
What's Included: 3 New Balance Men's 6 Inch Boxer Brief Fly Front with Pouch. The sizes are available in Small (29-31 Inches), Medium (32-34 Inches), Large (36-38 Inches), X-Large (40-42 Inches) and XX-Large (44-46 Inches)
Ultimate Comfort: Made from 90% polyester and 10% spandex, these briefs are tagless and breathable, providing you with the ultimate comfort. A lightweight 4-way stretch supports your every move.
Features: A quick wicking design and mesh gusset moves sweat away from your body which will keep you cool and dry. They are perfect for working out, running, skiing, skateboarding, football, baseball, basketball, tennis, volleyball, soccer, and hiking.
Bestseller No. 4
Sale
Bestseller No. 5
Best Support Underwear Plus Size – Underwear for Fat Guys
If you wear big and tall underwear for men, you know how difficult it is to find high-quality, fashionable underwear that fits and supports your masculinity. Underwear that is too tight bunches, chafes and rides up. Compression shorts are trendy and go with everything.
Having a large belly and excess fat can cause a lot of issues when it comes to purchasing the correct undergarments, which is why you should purchase the finest underwear for fat guys.
If you've arrived here, you've most likely purchased underwear that was too tight, not flexible, or supportive. It can happen if you pick the incorrect type of underwear, the wrong fabric, or a pair that lacks the necessary design to support your excess weight.
Bestseller No. 1
Men Tummy Control Shorts High Waist Slimming Shapewear Body Shaper Leg Underwear Briefs Black
✔This men tummy shaper shorts is made of 88% Nylon + 12% Spandex, which has premium construction and high elasticity for maximum support and freedom of movement.
✔High waist body shaper design offers strong compression to waist,abdomen including legs,helps flatten your tummy and lift your butt up.Double layers on belly area provides more compression like a waist trimmer and support your back slightly.
✔Silky and breathable material offers comfortable wearing experience even in the hot summer.Seamless high waist underwear can be paired with any everyday clothes, shrink down waistline without being detected.
Bestseller No. 2
Men's Tummy Control Shapewear Shorts High Waist Slimming Anti-Curling Underwear Body Shaper Seamless Boxer Brief Black
🚀HIGH ELASTIC MATERIC—Made of Nylon 88%+Spandex 12%.Skin-friendly material,more elastic than normal fabric,super soft and breathable to wear.Meanwhile, the ultra light and ultra thin material provide you with excellent comfortable and breathable feelings even in the hottest summer.
🚀COMPRESSION EFFECT—This is a hight waist body shaper that smooths,slims the torso, trims the abdomen including legs,and lifts your buttocks,giving you confidence all throughout.Also this compression shorts reduce the waist pain and improve your posture, firmly control your waist.
🚀ANTI ROLL DOWN WAISTBAND—Double layered environment friendly epoxy strips design on waistband, prevent slides down or roll up when you sit down or bend over,CONTROL TOP part has a good compression without cutting off your circulation.
Bestseller No. 3
Men Tummy Control Shorts High Waist Slimming Underwear Body Shaper Seamless Belly Girdle Boxer Briefs (Black with Fly, 3XL)
Men waist and tummy shaper was constructed by 72% Nylon + 28% Spandex, stretchy and lightweight fabric which make it great for body shaping, seamless high waist underwear can be paired with any everyday clothes, shrink down waistline without being detected.
Slimming belly bulges is no longer a diffcult problem while you put on this body shaper shorts, it will flatten your stomach and smooth out lumps and bumps by providing compression on abdomen, this including help get rid of love handle and make you lose inches on waist.
Men body trainer shapewear feature wide waistband which work like tummy tuck belt, suck the unwanted excess belly fat in and guarantee light support to relieve pain on lower back, belly trimmer underwear briefs provide comfortable waist cinching effect for all day.
Bestseller No. 4
Leo Men's High Waist Slimming Tummy Abs Shaper with Boxer Brief,Black,Large
SHAPES YOUR TORSO - Extra-high waisted with double-layered DuraFit to shape the entire torso. A boxer brief with built-in shaping compression. Corefit boxers that reduces 1 size
BETTER POSTURE THROUGH TECHNOLOGY - Compression shorts for men that controls entire abdomen. Built-in lumbar to improve support.
DETAILS MAKE A DIFFERENCE - Excellent shape with a perfect fit. Along the top of this mens underwear is a silicone anti-slip grip lining at the top keeps it in place.
Bestseller No. 5
2 Pieces Men's Compression Shirt Body Shaper Slimming Vest Sleeveless Men's Tank Shirts Tummy Control Compression Underwear Tank Top Back Support Shirt Slim Fit Tank Undershirts Shapewear for Men (L)
Good Wearing Experience: the male chest compression shirts are made of 88 percent nylon and 12 percent spandex, soft and friendly to skin, have high resilience, tough and not easy to deform, breathable and not stuffy, can give you a good and satisfied wearing experience
Show You Body Shape: the chest compression shirts for men are just designed for men, the tight design can help you tie up your chest and pull in your stomach to show your figure, beneficial for providing you with confidence
Delicate Design: with the high density pressure fabric and double horizontal pressure belts, these control top undershirts can well tighten your chest while hiding your moobs, protecting your privacy; The double cross compression reinforcement belts can tighten excess fat at waist and abdomen, hide your flaws and make your beer belly look smaller
Best Moisture Wicking Boxer Briefs
Enjoy dry, odor-free, and comfortable throughout the day. Modal boxer briefs, as well as bamboo boxer briefs, provide odorless and breathable, so active people or those with sensitive skin may wear them without worrying about overheating!
Men that have purchased these moisture wicking boxer briefs say, they are cool, super comfortable, anatomically designed fit with no gimmicks, reasonably priced for good quality, sustainable fabric, a great wash, and wear. 
Sale
Bestseller No. 1
Bestseller No. 2
Sale
Bestseller No. 3
Bestseller No. 4
Bestseller No. 5
APEX Men's Merino Wool Boxer Briefs (Long) Moisture-Wicking Performance Underwear, Black, XX-Large
SOFT, BREATHABLE COMFORT – Made from 100% Australian merino wool, our black boxer briefs offer lightweight, sweat-resistant comfort all day long.
ERGONOMIC FLY – Built for men's comfort, the front pouch offers better support and stability during exercise, travel or movement.
FORM-FITTING DESIGN – The streamlined boxer briefs provide thigh-length coverage help protect against thigh chafing and rubbing.
I hope you found 25 Best Support Underwear for Men helpful! Be sure to check out my other recent articles!
Last update on 2022-04-01 / Affiliate links / Images from Amazon Product Advertising API