Gray is just another color, a beautiful color! Learn the best eyebrow pencils for gray hair that will help you look your best.
I may earn a commission when you purchase through a link on this page.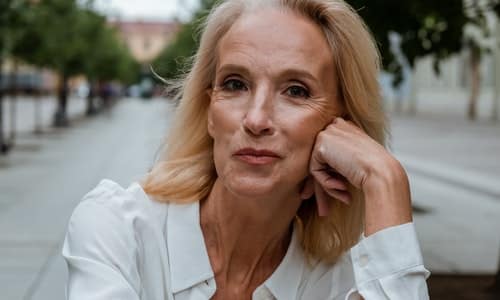 Much like blondes who have fair hair, women with gray hair can deepen the shade of their arches to increase the contrast between brows and hair.
Darker brows act as a frame for the face and enhance your eye color. It will give you the appearance of having a lot more brows and can truly transform your look.
As an Amazon Associate, I may receive a small commission (at no cost to you) on qualifying purchases which allow me to keep creating amazing free content for you. Support FitFab50 by using the links in my articles to shop. Thank you!
Are darker brows more attractive?
Yes. For women with light-colored hair, it is considered more attractive to have eyebrows slightly darker than your hair color.
In a study published in the journal Frontiers in Psychology, darker brows were found to make a person look younger, since we seem to (subconsciously) associate defined contrasts with youthful faces. [1]Data-Driven Research on the Matching Degree of Eyes, Eyebrows and Face Shapes. Jian Zhao, Meng Zhang, Chen He and Kainan Zuo. Front. Psychol., 02 July 2019. Article was retrieved on 04 May 2022 from … Continue reading
---
Best Eyebrow Pencils for Gray Hair
---
---
---
---
---
---
What causes grey eyebrows?
The most prevalent cause of white or grey hair is a pigment imbalance. Melanin is the pigment that gives your brows their color. Your melanin levels might drop to dangerously low levels, causing your hair to lose color.
$10.08 – Shop this look 
Are grey eyebrows bad?
No. Gray hairs found on the eyebrows are simply a sign of aging. The appearance of gray hair on the head is also a sign of aging and maturity or premature aging, depending on the age of the person.
Is it gray or grey hair?
Both spellings are appropriate as it relates to color. The use of gray is more common in the United States, while grey is seen more frequently in British English areas.
$9.99 – Shop this look 
Can grey hair in eyebrows be reversed?
In some cases. The treatment for restoring pigment to your brows is mainly dependent on the source of the problem.
People with vitamin deficiencies, for example, may exhibit noticeable indicators of premature graying of hair, such as grey eyebrows. The treatment for such a condition is to increase the amount of vitamin B12-rich foods in their diet.
Will eyebrows stop growing back?
Eyebrows usually come back, but how quickly they do depends on your age and overall health. All you need is a little patience, avoid plucking and waxing, and change your diet. Your eyebrows may fall out or fail to grow properly due to an underlying medical problem.
Can you make eyebrow hair grow?
Yes. It is most certainly possible to regrow eyebrow hair. Years of plucking, threading or waxing may make it difficult to get brows to grow fast or return to their original form, but you may thicken your brows and make them look fuller by employing efficient natural solutions.
$9.97 – Shop this look 
Do gray eyebrows grow back?
Maybe. It is recommended that you do not pluck or pull out gray eyebrows. Initially, plucked eyebrows will grow back and in most cases, they will be gray as well.
However, repeated trauma to the eyebrow follicle by plucking will eventually lead them to not grow back. This will cause bare patches or thinning of the eyebrows.
Are eyebrows facial hair?
Technically, yes. However, it would not be considered facial hair in the same sense as a beard or mustache. If someone is complaining about facial hair, they are normally not referring to their eyebrows.
➥Read also… Eyebrow threading before and after
$7.89 – Shop this look 
Should you pluck gray eyebrows?
No. Repeated plucking of eyebrows will cause damage to the follicle. Over time, this damage will result in bare patches or thinning eyebrows.
Do white eyebrow hairs grow back after plucking?
Yes. White or gray eyebrows will continue to grow back. However, continuous plucking will damage the eyebrow, and eventually, it will not grow back.
➥Read also… How to grow back bald spots in eyebrows
How to prevent gray eyebrows
Hair follicles have pigment cells that make melanin, a chemical that gives your hair color. These cells die off as you become older. Because new hair strands lack color, they grow lighter and eventually turn gray, silver, or white.
Ways to naturally slow the appearance of gray eyebrows include:
Reduce stress
Get plenty of rest
Eat a nutrient-rich diet
Do your eyebrows stop growing as you age?
Yes. Hair follicles become fragile and fall out when skin loses its suppleness over time. Some of these follicles may cease to generate hair entirely, causing eyebrows to recede and become patchy.
Can you prevent gray eyebrows with diet?
Yes. While diet alone will not prevent gray eyebrows from appearing, a nutrient-rich diet can help to slow down the natural aging process.
Eating foods and fruits that are high in Vitamin B12 will help to keep gray eyebrow hair at bay. If you already have gray hair on your brows, consider visiting your medical professional for a higher potency Vitamin B12.
Finding the Right Color for Greying Eyebrows
You should look to create contrast with your eyebrow color to better frame the face. Select a color darker than your hair color for the best appearance.
Consider dark brown, black-brown, taupe, or dark gray colors if you desire darker brows. Consider light brown, dark blonde, or light gray hues if you desire lighter brows.
Why do eyebrows take longer to go gray?
When hair follicles become older, they stop generating the pigment melanin, which gives hair its dark color. With age, the texture of the brow hairs changes, and they get bushier and longer. These changes might best explain why they gray at various rates.
How to permanently remove gray hair
Tweezing or plucking is definitely one of the simplest methods for removing white eyebrow hair. All you have to do is use an excellent tweezer to remove the grey hair.
If you don't want to pluck your white hair, use colored brow wax and a brown/black eyebrow pencil to cover it.
How can I make my eyebrows darker permanently?
Apply olive oil to your eyebrows every night before bed to naturally darken them. Olive oil includes vitamins that can assist boost hair development.
You may also try applying aloe vera to your brows for 30 minutes every day for thicker and darker eyebrows.
Getting the Color Right
Hair growth stimulation is a natural technique to get bigger, darker brows. An eyebrow growth serum containing vitamins, peptides, biotin, and castor oil might be used.
To strengthen the hair follicles and stimulate growth, use castor oil, olive oil, or coconut oil on your brows.
What are pomades used for?
Pomade is a hair styling product that gives your hair a strong, long-lasting grip.
It's a thick, waxy material manufactured traditionally from lard, petroleum jelly, beeswax, or lanolin that's used to create classic male haircuts like pompadours or quiffs, as well as to develop specialty men's grooming items.
If you enjoyed, "Best Eyebrow Pencils for Gray Hair", check out my related posts below.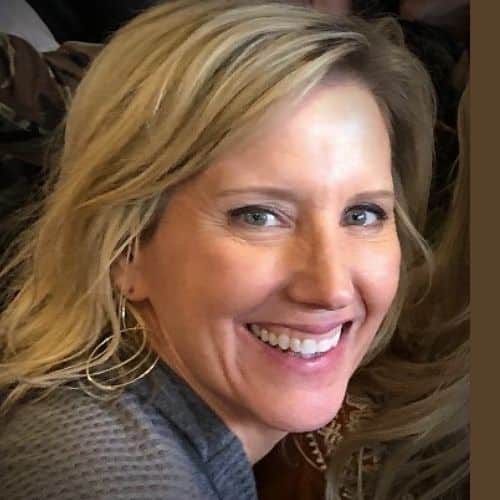 Claudia Faucher is a full-time fitness training expert and lifestyle blogger. She is also been a certified Les Mills BodyPump instructor for the past 5 years and a fitness instructor for over 20 years. Claudia is a personal trainer and creates fitness training programs for seniors and people of all ages. She likes to use her skills and experiences to help others on their fitness journeys.
Last update on 2023-11-28 / Affiliate links / Images from Amazon Product Advertising API