In this article, I share my research on the top Muscle Massage Gun Reviews and why these muscle soreness relief products have become so popular. With the New Year fast approaching, resolutions and sore muscles are quite common this time of year.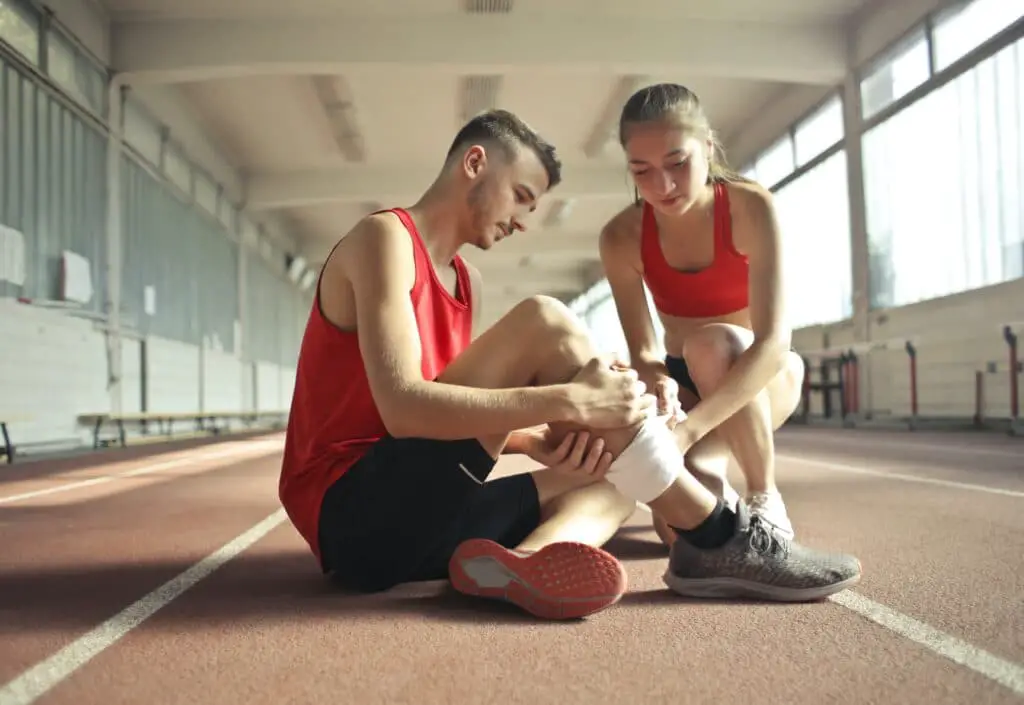 For the weekend warriors that may have been on the sidelines for a minute, or experienced athletes looking for some muscle fatigue relief, I have created this resource on the best muscle massage guns.
Deep Tissue Massage Gun
Muscle massager guns aren't just cool for viral videos; they're an incredibly beneficial tool that helps recovery and injury prevention.
This post contains affiliate links. I may receive a commission for a qualifying purchase. See my affiliate disclosure for more details.
What is the cause of muscle soreness?
The list of benefits of exercising is long. Exercise is great for weight control, by helping you maintain your current weight levels, preventing weight gain, as well as aiding in a weight loss program.
Exercise fights off several types of health conditions and diseases.
Exercise boosts energy levels, as well as improves your mood and memory.
Exercise promotes better sleep.
Exercise is good for bones and muscles.
I think you get the message. Exercise is good for you!
However…
Exercise can often come at a cost of muscle pain, soreness or discomfort.
In most cases, this muscle fatigue and soreness are only temporary.
Starting an exercise routine can be difficult.
Making time to exercise, building a balanced routine, and setting objectives are challenging enough, but throwing in the muscular discomfort that comes with adjusting to that program, and staying on track may be difficult.
Understanding (DOMS) or Delayed Onset Muscle Soreness
The steadily rising discomfort that happens between 24 and 48 hours after activity is referred to by exercise physiologists as delayed onset muscle soreness (DOMS), and it is completely natural.
DOMS is a typical side effect of physical exertion that pushes the muscular tissue beyond what it is accustomed to.
When the muscle performs eccentric exercises or lengthening contraction, delayed onset muscle pain occurs. Running downhill or the prolonging phase of a bicep curl are two examples.
Mild muscle strain injuries cause tiny damage to muscle fibers. Scientists believe that the pain is caused by this damage, as well as the inflammation that occurs as a result of the muscle tears or microtears.
Microtears are good for muscle growth
Microtears are what happen after a muscle gets physically worked.
Once microtears occur, the body sends blood to the area to heal which, in turn, is how you grow muscles.
How to treat muscle pain
Recovery is just as essential as the action of exercise itself when it comes to working out. Muscle recovery requires a mix of physical activity and diet, however, you may also use high-tech recovery techniques and tools to minimize muscle discomfort.
While many athletes may see a massage therapist for muscular discomfort, at-home recovery tools are becoming increasingly popular. As a result, the massage gun has become very popular.
Trying to choose the ideal massage gun for your needs can be difficult, so let's go through how these muscle massagers operate and why they can be so beneficial.
How to relieve sore muscles in legs
Watch the video below to learn how to relieve sore muscles in legs! Super easy and super effective.
What helps sore muscles after workout?
Massage has long been considered a recovery aid for athletes. It's believed benefits are increased blood flow, relieving muscle soreness, improved range of motion, and generally making people feel better – and these are the benefits massage guns are said to provide, without needing to see a professional.
The massage guns work by repeatedly applying bursts of pressure to muscles in a rapid up-down motion, like a mini jackhammer, to deliver what's known as percussive or vibration therapy.
Customers are using muscle massage guns at home for relieving tension in general, as well as assisting with muscle recovery for pre and post-exercise.
By using the massage gun on the muscles used in the workout, you may reduce muscular discomfort and thereby help in muscle recovery.
Massage guns are wildly popular
Massage guns are gaining in popularity among everyone from professional athletes to weekend warriors due to their potential to help muscles heal faster.
Percussion massager reviews
Percussive treatment is believed to relieve pain, exhaustion, and lactic acid accumulation, but don't anticipate relief for the price. High-end versions might cost much more than $500.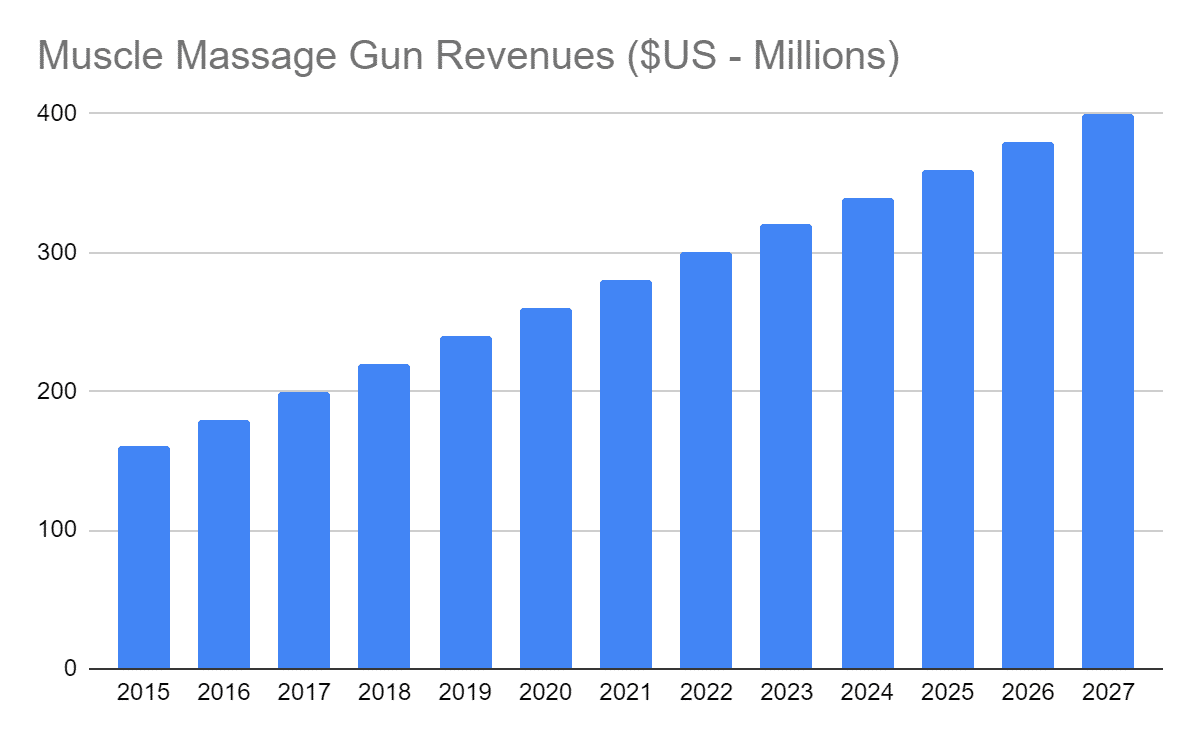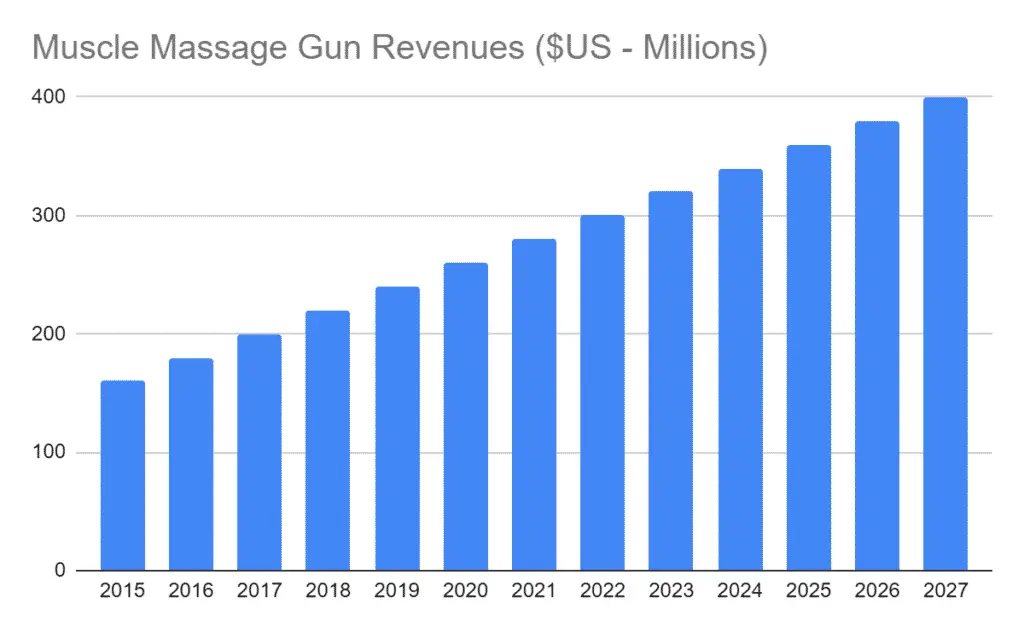 Are muscle massage guns worth it?
Yes. Massage guns have been found in studies to be useful in decreasing delayed onset muscle soreness (DOMS) and enhancing short-term muscle length. DOMS can produce muscular discomfort for 24 to 72 hours after strenuous activity.
What to look for in a massage gun?
With so many options to choose from, it can be difficult to determine what is the best muscle massage gun to buy. To help you out here are some tips on what to look out for.
Ergonomic design
Ergonomic design ensures that your arm does not weary while holding it. The weight of the massage pistol is vital so that you may hold it on or against an area without hurting your other arm. Look for one with numerous attachments so you can use it on different muscle groups all over your body.
Best Handheld Massager
Speed and noise
Speed and noise are two major considerations. The range of percussion heads included with the device, the volume level (some may sound like a jackhammer), and the number of speed settings is important features to consider. More costly massage guns feature up to five-speed settings. In many cases, two to three are plenty.
Depth of percussion
Depth of percussion or amplitude will translate to a more vibratory vs percussive sensation, which will apply to more superficial areas versus deep places.
Warranty and reviews
When choosing the ideal model, reading reputable product reviews may be beneficial. It is also critical to review the warranty conditions in the event of a defect or the need for a replacement product.
Theragun Reviews and more
Best Muscle Massage Gun Reviews
TOLOCO Massage Gun, Upgrade Percussion Muscle Massage Gun for Athletes, Handheld Deep Tissue Massager (Silver)
Theragun PRO - (Product) RED - Percussive Therapy Deep Tissue Muscle Treatment Massage Gun
Best Theragun Alternative Massagers
Youlaite Deep Tissue, Percussion Muscle Massage Gun
DACORM Handheld Deep Tissue Massager
VYBE Percussion Massage Gun for Athletes - Pro Model
Summary
People who have particular medical issues or who regularly feel muscular soreness after exercising may benefit from massage guns.
However, if used incorrectly, they provide a danger of muscular damage or injury. It is critical to follow the manufacturer's safety recommendations.
Before researching the alternatives from various manufacturers, a person should evaluate what characteristics are most essential to them.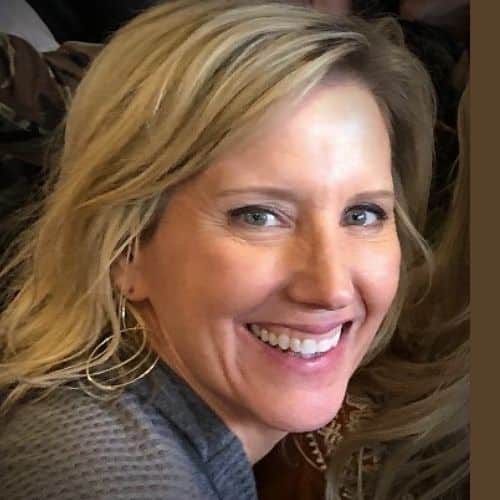 Claudia Faucher is a full-time fitness and lifestyle blogger. She is also been a certified Les Mills BodyPump instructor for the past 5 years and a fitness instructor for over 20 years. She likes to use her skills and experiences to help others on their fitness journeys.
Last update on 2022-06-22 / Affiliate links / Images from Amazon Product Advertising API