Do you spend long periods of time sitting or standing? If so, you have probably experienced sore legs, or swollen feet and ankles. Compression tights are designed to address this condition by preventing blood from pooling in your lower body.
I may earn a commission when you purchase through a link on this page.
Yes. You can sleep in compression tights. They help apply pressure to your muscles and blood vessels. This pressure helps to improve blood flow and can also help to reduce muscle soreness. Using them during and after exercise, as well as sleeping in compression gear can help to improve your recovery time.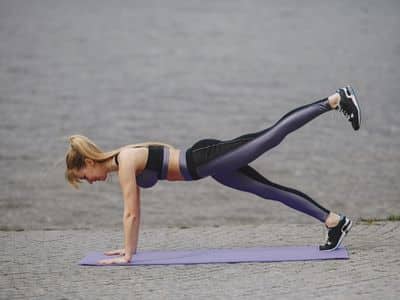 What are compression tights?
Compression tights apply pressure on specific areas of the leg. These products are made from a blend of fabrics such as nylon, cotton, or spandex.
These tights are constructed using graduated compression. It also provides extra muscle support to the legs – such as hamstrings, and quads.
The graduated areas offer assistance to areas that experiencing minor injuries. They provide support to decrease the chance of injuries, improve circulation, lower lactic acid accumulation, and fatigue, and promote the recovery of muscles.
Compression tights vs compression socks
Both tights and socks have a common purpose — they offer comfort and help reduce swollen legs. Compressed socks cover feet and legs.
Leggings cover the legs from hips to waist, while socks typically run just above the knee. They are used most by runners to improve performance and have a compression level that is generally 15-20 mmHg.
These socks have a range from 10 – 40mmHg. Higher compressing rates from 30-40 mmHg are considered medically grade.
What are compression stockings used for?
These stockings are used to help improve circulation and prevent the formation of blood clots. They are often prescribed for people who have had recent surgery or medical procedure.
They come in a variety of sizes, colors, and styles. Some are made to be worn during the day, while others are designed for nighttime sleep use.
When should you wear compression tights and sleeves?
Compression garments are an excellent choice for more difficult exercises. For cross-training athletes or strength training, tightness can be very beneficial.
Depending on what you are doing you can use these sleeves for longer runs, especially on hot days. You may need them a few hours before your workout. Then you'll have more time to recover!
Benefits and risks of wearing compression tights
The socks aid heart circulation and prevent fluids from pooling up. In sports, the risks associated with using tights are minimal. Choose an appropriate size for a tight waist. Wearing an incorrect size will prevent you from getting the maximum benefits possible from this performance gear.
Who uses compression tights?
During running events or training, as well as outdoor sports and outdoor workouts, especially in cold weather, you'll see lots of people wearing compression leggings and tights – both women and men.
Compression gear has become one of the most popular activewear trends in recent years.
Athletes use these to warm up muscles, as well as for post-workout recovery.
Why do compression tights work?
Compression garments work to increase oxygenation. It is said by many people to use them to increase performance, but I just like the way they feel.
Sleeping in compression tights has also been shown to reduce sore legs and muscles.
The details about improved blood flow really drew my interest. I now wear these during leg workouts as well as during my post-workout recovery.
Compression tights vs leggings
Compression tights are different from leggings. Leggings are similar to bare leggings but the purpose is different. Leggings are more fashionable but designed for muscles to be compressed and supported.
They are available in varying colors and fabrics, whether opaque or sheer. It can also be produced using fabrics such as jersey, cotton or spandex.
Tights are intended for sport and activewear.
Best compression tights
The Nike Sculpt Training Tights are a great product for anyone looking for a comfortable, form-fitting pair of tights. They are made of a lightweight material that is breathable and stretchy, making them perfect for working out or running. They also have a high waistband that helps to hold everything in place, and the Nike logo is printed on the left leg.
I really like the fit of this product and how they make my legs look, and they don't ride up or down at all during my workout. I also like that they are light enough that I don't get too hot while wearing them. Overall, I am very happy with this purchase and would recommend them to anyone looking for a good pair of workout tights.
If you're looking for a pair of leggings that will keep you cool and dry during your workout, the Under Armour HeatGear High Waisted Leggings are a great option. Made from a lightweight, stretchy fabric, these leggings are designed to wick away sweat and provide support during high-impact activities.
The high-waisted design provides coverage and support, while the flatlock seams prevent chafing. I've found that these leggings stay in place during even the most intense workouts, and they've quickly become my go-to option for hot yoga and spin class. The only downside is that they're a bit pricey, but in my opinion, they're worth the investment.
What are the benefits of wearing compression tights and sleeves?
Research has shown that using compression tights during workouts can provide you with several advantages. It increases blood circulation and oxygen flow to your body. This can also lead to a reduction in the lactic acid buildup.
When muscles have increased oxygen, it reduces accumulation. The lactate clearance will be increased the higher your speed. There is also a decrease in creatine kinases.
How does compression work?
Compression socks and sleeves are designed to apply pressure to your lower legs, helping to improve blood flow and reduce swelling. People often wear them who have medical conditions that cause poor blood circulation, such as diabetes, or people who stand or sit for long periods of time.
Compression during pregnancy
Pregnant women experience different physical changes including swelling in feet and legs. One way of treating it is by keeping your feet or leg raised. Compression stockings can help with this condition. During pregnancy, you need to talk to your obstetrician about the best treatment.
Tell me the best time to wear compression tights?
They should be worn at the end of every fitness session to help reduce muscle strain or hurt, and overall muscle recovery. It is also recommended to wear them in the morning when feet are no longer swollen. Many people like to sleep in compression gear as well.
Why do people sleep with compression tights?
Can you sleep in compression tights? There are many reasons why people might choose to sleep in compression tights or use them overnight. People find that wearing compression helps to reduce pain and swelling in the legs, while others find that it helps to improve circulation and prevent cramping in the lower body.
Additionally, some people find that sleeping in bed with these garments on helps to improve their overall sleep quality.
Will it be too tight to wear underwear with?
The use of athletic underwear is recommended when wearing tights for working out, as plain cotton underwear absorbs sweat and becomes quite uncomfortable.
What is the correct compression gradient?
Compression levels are measured in mm mercury and mm Hg. The compression ranges are four grades in compression socks and lace: the low reaches a value of 15 mmHg. – and the higher carries 40 mmHg, which constitutes the medical quality. If a serious case is suspected, then consult with your doctor.
How long after exercise can you wear them for recovery?
There is no definitive answer to this question as it depends on the individual and the intensity of their workout. However, many experts recommend wearing compression tights for at least 20-30 minutes after a workout to help reduce muscle soreness and improve recovery.
How much do compression tights cost?
The cost of compression tights ranges from $40-180, depending on the variety of styles, colors, and materials used.
Summary
I hope you enjoyed this article, "Can you sleep in compression tights?" Be sure to read other related posts listed below!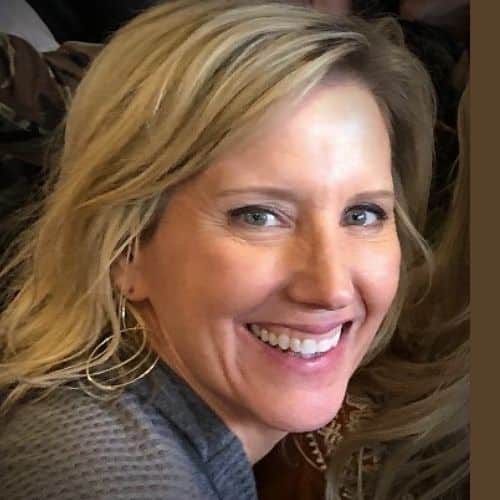 Claudia Faucher is a full-time fitness training expert and lifestyle blogger. She is also been a certified Les Mills BodyPump instructor for the past 5 years and a fitness instructor for over 20 years. Claudia is a personal trainer and creates fitness training programs for seniors and people of all ages. She likes to use her skills and experiences to help others on their fitness journeys.
Last update on 2023-08-31 / Affiliate links / Images from Amazon Product Advertising API