You're lounging on the beach, soaking up the sun's rays, and feeling the warm sand between your toes. The last thing you want to worry about is whether your bathing suit is leaving unsightly tan lines.
I may earn a commission when you purchase through a link on this page.
Enter the no-tan-line bathing suits, a game-changer for sun worshippers and beachgoers alike. This summer staple is all about redefining style and giving you the freedom to flaunt that sun-kissed skin without any unsightly reminders of your swimwear.
In this fun and friendly article, we'll dive into the world of no-tan-line bathing suits and how they are revolutionizing the way we dress for the beach.
No Tan Line Bathing Suits
The Birth of No Tan Line Bathing Suits
The journey of the no-tan-line bathing suit began when designers recognized the need for a seamless, sun-friendly alternative to traditional swimwear.
Innovators in the fashion industry started experimenting with new materials, cuts, and designs to minimize the appearance of tan lines while maintaining the functionality and style of the bathing suit.
As a result, no tan line bathing suits quickly gained popularity among beach lovers who wanted to achieve that perfect, even tan without compromising on style or comfort.
No Tan Line Bathing Suits
Celebrities Embracing the No Tan Line Swimsuit Trend
The no tan line swimsuit trend has caught the attention of fashion-forward celebrities who love showing off their flawless sun-kissed skin.
These stylish stars are often spotted rocking the latest bathing suit styles, inspiring fans to follow suit and embrace this game-changing summer trend.
Let's take a look at some celebrities who have been making a splash in no tan line swimsuits:
Bella Hadid – The supermodel is known for her stunning beachside looks, and she has been spotted wearing a variety of swimwear, including daring cut-out one-pieces and strapless bikinis that leave her skin perfectly bronzed.
Rihanna – This fashion icon is no stranger to pushing boundaries, and she has been seen sporting tan-through bathing suits on her tropical vacations. Rihanna's choice of unique patterns and colors further enhances her already fabulous beach style.
Kendall Jenner – As a member of the Kardashian-Jenner clan, Kendall Jenner is always on top of the latest fashion trends. She's been photographed in various no tan line swimsuits, such as bandeau bikinis and sleek monokinis, showcasing her effortless style and even tan.
Chrissy Teigen – The model and cookbook author loves to share her vacation snaps on social media, often featuring her flawless sun-kissed skin. Chrissy Teigen has been spotted wearing a range of no tan line bathing suits, from minimalist string bikinis to more adventurous cut-out designs.
Emily Ratajkowski – Known for her love of swimwear, Emily Ratajkowski has her own swimsuit line that includes several no tan line options. She often models her designs on Instagram, showcasing how these suits can create a seamless, all-over tan.
These celebrities and many more are embracing this swimsuit trend, proving that it's possible to achieve a perfect sun-kissed glow without compromising on style. With inspiration from these fashion-forward stars, you too can rock the tan line-free swimsuit look and make a statement at your next beach or poolside outing.
No Tan Line Bathing Suits
Materials Matter: The Science of Seamless Tanning
One of the key factors that make no tan line bathing suits unique is the material they're made of.
Many of these swimsuits utilize specially designed fabrics that are lightweight, breathable, and quick-drying.
These materials are also known for their ability to allow sunlight to pass through, giving you an even tan without leaving any lines.
The most popular fabric for tan-through bathing suits is the solarium or tan-through fabric. This innovative material contains thousands of microscopic pores that allow sunlight to penetrate while still providing you with adequate coverage and protection.
The fabric is also designed to wick away moisture, keeping you dry and comfortable all day long.
No Tan Line Bathing Suits
Styles and Designs: The Art of Invisible Boundaries
Tan-through bathing suits come in a wide range of styles and designs, catering to various body types and preferences. Some of the most popular options include:
One-Piece Suits
For those who prefer a classic look, one-piece suits with strategically placed cutouts, mesh panels, or sheer fabric can minimize tan lines while providing a chic and modern silhouette.
Bikinis
Two-piece no tan line bathing suits often feature thin straps, tie sides, and bandeau tops to reduce the appearance of tan lines. Some bikinis also use transparent or tan-through materials on the straps or bands for an even more seamless look.
Monokinis
Combining the best of both worlds, monokinis offer the coverage of a one-piece with the minimal tan lines of a bikini. Cutouts, mesh inserts, and thin straps are common design elements in monokinis to achieve that flawless, line-free tan.
Strapless and Halter Styles
Eliminating shoulder straps can significantly reduce tan lines. Strapless and halter-style bathing suits, both in one-piece and two-piece variations, are perfect for those who want to avoid tan lines on their shoulders and upper back.
How to Choose the Perfect No Tan Line Bathing Suit for You
When shopping for a tan-through bathing suit, there are several factors to consider:
Comfort
Prioritize finding a suit that feels comfortable and secure when you're wearing it. This will ensure that you can fully enjoy your beach or poolside activities without constantly adjusting your bathing suit.
Body Type
Choose a style that complements your body shape and accentuates your best features. If you're unsure which style suits you best, don't be afraid to experiment with different designs until you find the perfect fit. You may also consult a salesperson or do some research online to get an idea of which styles are recommended for your body type.
Material
Opt for bathing suits made from high-quality materials that are designed for no tan line performance. Look for features like UV protection, quick-drying fabrics, and resistance to chlorine or saltwater.
These materials will ensure your bathing suit remains durable, comfortable, and effective in achieving that sun-kissed look.
Transol is a patented fabric technology that has transformed the world of no tan line swimsuits. Many of the top swimwear brands now use Transol for their tan line-free swimming suit designs.
Color and Pattern
Have fun with color and pattern choices! A no tan line bathing suit doesn't have to be boring. Choose vibrant colors or eye-catching patterns that make you feel confident and stylish. Remember that darker colors can create a slimming effect, while lighter colors and bold patterns can draw attention to specific areas.
Try Before You Buy
If possible, try on bathing suits before purchasing to make sure they fit properly and feel comfortable. Amazon has a great try before you buy option that allows you to select up to 6 items and a 7-day try-on period before you are charged.
This will also allow you to see how the suit looks on your body and whether the design achieves the no-tan line effect you are looking for.
Now that you know what to look for, let's explore some popular bathing suit styles that are making waves this summer!
Popular No Tan Line Bathing Suit Styles
From barely-there bikinis to innovative tan-through suits, these chic designs allow you to soak up the sun and achieve that enviable, sun-kissed glow without any pesky tan lines. Read on to discover the top styles that will have you turning heads and redefining your summer style in no time.
Clear Strap Bikinis
Clear strap bikinis are a fantastic option for those who want minimal tan lines while still sporting a classic bikini style. These bathing suits use transparent or skin-toned straps to create an almost invisible appearance, allowing you to achieve a flawless, sun-kissed look without sacrificing support.
Bandeau Tops
Bandeau tops are a popular choice for those looking to avoid tan lines around the neck and shoulders. These strapless bathing suit tops can be paired with various bottom styles, including high-waisted, cheeky, or side-tie bottoms. Look for bandeau tops with silicone grip strips or removable straps for added support and versatility.
One-Shoulder Bathing Suits
One-shoulder bathing suits offer a unique and stylish option for those seeking a no tan line look. These suits eliminate the need for two shoulder straps, giving you an asymmetrical tan that can be easily hidden by clothing. Plus, the one-shoulder design adds a touch of sophistication and elegance to your beach attire.
Monokinis
Monokinis are a modern twist on the classic one-piece swimsuit, featuring cutouts in various shapes and designs. These bathing suits are perfect for those who want to minimize tan lines while still maintaining some coverage. Look for monokinis with strategically placed cutouts to accentuate your curves and provide a seamless tan.
Halterneck Bathing Suits
Halterneck bathing suits are an excellent choice for those who want to avoid tan lines on their shoulders while maintaining ample support and coverage. The adjustable neck tie allows you to customize the fit, making it a versatile option for various body types.
String Bikinis
String bikinis are a classic choice for minimal tan lines. These bathing suits typically feature adjustable ties on both the top and bottom, allowing you to customize your fit and coverage. For an even more seamless tan, consider a micro or Brazilian-style string bikini.
Tan-Through Bathing Suits
Tan-through bathing suits are designed with special fabric that allows sunlight to pass through, giving you a more even tan while still providing coverage.
These innovative suits are perfect for those who want a flawless tan without going completely bare.
Benefits of Tan-Through Bathing Suits
No matter which no tan line bathing suit style you choose, remember that the most important aspect is feeling comfortable and confident in your beach attire.
Benefits of Tan-Through Swimwear
No Tan Lines
The most obvious benefit of these suits is the ability to achieve an even, sun-kissed tan without the dreaded tan lines. This can help you feel more confident and stylish when you slip into your summer wardrobe.
Quick Drying
Tan-through bathing suits are often made with materials that dry quickly, reducing the time you spend in a damp suit and increasing your overall comfort.
Breathable Fabric
The fabric used in tan-through bathing suits is designed to be breathable, allowing air to circulate and keeping you cool even on the hottest summer days.
UV Protection
Despite allowing sunlight to penetrate the fabric, many tan-through bathing suits still offer UV protection, helping to shield your skin from harmful rays.
---
Transol Tan Through Fabric Revolutionizing No Tan Line Swimsuits
Transol is a groundbreaking fabric technology that has transformed the world of no-tan-line bathing suits.
This innovative material allows sunlight to pass through the fabric, enabling wearers to tan their skin underneath without having to deal with unsightly tan lines.
How does Transol work?
Transol fabric is constructed using a unique knitting process that creates thousands of tiny pores in the material. These pores are large enough to allow sunlight to penetrate through the fabric but small enough to ensure the bathing suit remains opaque when worn.
Key features of Transol tan through fabric:
UV protection: Despite allowing sunlight to pass through, Transol fabric still offers some level of UV protection. While it won't provide the same protection as a high-SPF sunscreen, it does help shield your skin from harmful rays.
Breathability: The tiny pores in the Transol fabric make it highly breathable, ensuring that wearers stay cool and comfortable even on the hottest summer days.
Quick-drying: Transol fabric is designed to dry quickly, meaning you won't have to spend hours in a damp swimsuit after taking a dip in the water.
Lightweight and comfortable: The unique construction of Transol fabric makes it incredibly lightweight and comfortable to wear.
Caring for your Transol tan through swimsuit:
To keep your Transol tan-through swimsuit in top condition, it's essential to follow the manufacturer's care instructions.
In general, it's recommended to hand wash your swimsuit in cold water with mild detergent, then gently squeeze out excess water and lay it flat to dry.
Avoid using bleach or harsh chemicals, as these can damage the fabric and decrease its effectiveness.
Transol tan through the fabric is a game-changing technology that allows for a more even, natural tan without sacrificing style, comfort, or functionality.
By choosing a swimsuit made with this innovative material, you can enjoy all the benefits of a tan line-free bathing suit while staying cool and comfortable throughout the summer season.
Summary
No tan line bathing suits, particularly tan-through bathing suits, are redefining summer style by offering a fashionable and functional way to achieve sun-kissed skin without unwanted tan lines.
By considering factors such as comfort, body type, design, and material, you can find the perfect tan line-free bathing suit for you.
With the right suit in hand, you'll be ready to hit the beach or pool in style, basking in the sun and enjoying a line-free, flawless tan all summer long.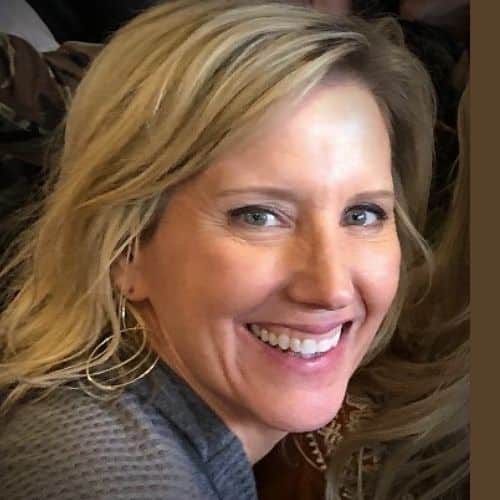 Claudia Faucher is a full-time fitness training expert and lifestyle blogger. She is also been a certified Les Mills BodyPump instructor for the past 5 years and a fitness instructor for over 20 years. Claudia is a personal trainer and creates fitness training programs for seniors and people of all ages. She likes to use her skills and experiences to help others on their fitness journeys.