What is a tankini, you ask? Today, we're going to explore the world of tankinis. They are a versatile and stylish option for bathing suits. As a 50-year-old woman myself, I know how important it is to find the right bathing suit that provides both comfort and confidence. So delve into the many styles and benefits of tankinis!
I may earn a commission when you purchase through a link on this page.
The Birth of the Tankini
Did you know that tankinis were first introduced in the late 1990s by designer Anne Cole?
They were considered the first major innovation in women's swimsuit design since the bikini and were quickly embraced by the swimwear market for their unique blend of style and functionality. Tankinis combined the freedom of a bikini with the more modest coverage of a one-piece bathing suit. As a result, it quickly captured nearly a third of the swimwear market [1]Laura Avery, Newsmakers '07: Cumulation page 117, Thomson Gale, 2007, ISBN 0-7876-8091-5!
Tankinis offer the perfect balance between the traditional bikini and the one-piece bathing suit, providing a comfortable and fashionable alternative for women of all ages.
What Makes a Tankini Unique?
So, what exactly is a tankini? At its core, a tankini is a two-piece swimsuit that consists of a tank top-like top and a separate bottom, such as bikini briefs or a swim skirt.
The main difference between a tankini and a standard bikini is the extra fabric provided by the tank top style, which offers more coverage and support for the upper body.
Tankini tops come in various styles, including halter tops, long sleeves, and wide straps, to suit personal preferences and flatter multiple body types.
Some tankini tops even have adjustable straps and built-in tummy control features for added comfort and customization.
Popular Brands
Most of the popular swimwear brands today offer a line of tankinis. Here are a few popular tankini brands I really, and that you may want to explore:
Lands' End
Known for its modest coverage and high-quality swimwear, Lands' End offers a variety of tankini styles that cater to most body types and ages. Their collection includes options with tummy control, underwire support, and adjustable straps. They offer a quality product, but I find the styles and selection are quite limited.
Athleta
Athleta, which is part of GAP, is a popular brand that specializes in athletic wear, and its swimwear collection is no exception. They offer a wide range of tankinis designed for active women who need both style and functionality in their swimwear. I really like this brand and find its fashions to be vibrant and trendy.
Miraclesuit
Miraclesuit is a swimwear brand famous for its slimming and shaping swimsuits. They offer a selection of tankinis that provide support, tummy control, and a flattering fit for various body types. If you are in the market for superior support and shaping this is a great option.
Tommy Bahama
Tommy Bahama is known for its tropical-inspired clothing and swimwear, and its tankini collection features a range of stylish and comfortable options. With unique prints and patterns, these tankinis are perfect for a day at the beach or a poolside getaway. You should expect to pay a bit more for this premium brand, but Tommy Bahama tankinis fit and look incredible!
Anne Cole
Anne Cole is a pioneer in this market and a well-known swimwear brand. Their collection includes options for women of all ages and body types. What I really love about Anne Cole's designs is the assortment of styles to choose from. Not only is the styling amazing, but Anne Cole also offers every tankini style you can imagine. The selection is great, and the price range is somewhere in the mid-range of the premium brands.
Tankini Styles
One of the best aspects of tankini swimsuits is the sheer variety of style options available. You can mix and match tops and bottoms to create your perfect style. Here are just a few of the tankini styles you can choose from:
Tank top style
This classic tankini top offers full coverage and a tighter fit for those who prefer more support or have smaller breasts. Additionally, these tops often feature built-in bras or removable padding to enhance your bust and provide extra comfort.
Halter top
This popular style features wide straps that tie behind the neck, providing extra support and a feminine silhouette. Halter tops are perfect for showcasing your shoulders and can be found in various patterns and designs, making them a fashionable and customizable option.
Long sleeves
For those seeking additional coverage or sun protection, long-sleeved tankini tops are a great option. These tops can come in stylish prints, mesh panels, or sporty designs, making them perfect for activities like paddleboarding or surfing, as well as lounging by the pool.
Swim skirt
Tankini bottoms can come in the form of a swim skirt, which provides extra coverage and a playful, feminine touch. Swim skirts can vary in length and style, from short and flirty to longer and more modest. They are perfect for those who prefer a little more coverage around the hips and thighs.
Swim shorts
For a more athletic look, swim shorts can be paired with a tankini top for comfort and ease of movement. They are great for activities like beach volleyball, swimming laps, or even just playing with your kids in the water.
High-waisted bottoms
For a vintage-inspired look or additional tummy control, consider pairing your tankini top with high-waisted bottoms. These bottoms provide extra coverage and support, creating a flattering and comfortable swim style.
Bikini bottom
A more traditional option, bikini bottoms can be paired with a tankini top for a more revealing look. Choose from various styles, such as hipster, tie-side, or cheeky, to find the perfect fit for your body type and comfort level.
With so many tankini bathing suits to choose from, you can create a swimwear wardrobe that reflects your unique personality and preferences. Mix and match different tops and bottoms to find the perfect combination for your body type, desired level of coverage, and personal style.
Benefits of Wearing a Tankini
There's no doubt that tankinis offer numerous advantages over other bathing suits. Here are just a few reasons why tankinis should be on your radar:
Versatility
With a wide range of tankini styles and options, you can easily find the perfect tankini to suit your body type, personal style, and desired level of coverage. Whether you prefer a sporty or elegant look, there is a tankini to match your taste.
Comfort
Tankinis are often made from materials like lycra, nylon, spandex, and cotton, which provide a comfortable and secure fit for all body types. With adjustable features and customizable designs, you can ensure your tankini feels as great as it looks.
Inclusivity
Tankinis are considered body-inclusive, as they flatter multiple body types and provide feminine silhouettes for women of all ages. From petite to plus-size, tankinis can be tailored to enhance your unique shape, making them a popular choice for many women.
Maternity-friendly
Pregnant women can benefit from the extra fabric and adjustable features of tankinis, making them a popular choice for expectant mothers. As your body changes throughout pregnancy, a tankini can accommodate your growing bump, ensuring comfort and style during this special time.
Tankini with Shorts Design
Tankini shorts usually come equipped with swimming shorts, which make this kind of look a cohesive one. They can also be used for other activities than water. The tankini and shorts can help with the enjoyment of an outdoor adventure at any water park or in the kayak or canoe. Tankinies with shorts can be compared with activewear worn at the water.
Confidence booster
Wearing a tankini can help boost your self-confidence, as you'll know you're wearing a swimsuit that accentuates your best features while providing the coverage and support you desire. With the right tankini, you feel confident and ready to enjoy your day wherever your travel plans take you!
How to Choose the Right Tankini
With so many options available, finding the best tankini can feel overwhelming. Here are some tips to help you choose the correct tankini for your needs:
Determine your body type
Understanding your body type will help you select a tankini that complements your shape and accentuates your best features.
Consider your desired level of coverage
Tankini swimsuits offer varying levels of coverage, from modest swim skirts to more revealing bikini bottoms. Choose a style that makes you feel most comfortable and confident.
Look for supportive features
If you require additional support, consider tops with built-in bras, wider straps, or adjustable features for a more secure and comfortable fit.
Don't be afraid to mix and match
One of the greatest advantages of tankinis is the ability to mix and match tops and bottoms. Have fun experimenting with different styles, patterns, and colors to create a unique and personalized swimwear look.
Consider the material
With tankinis, the entire suit is made from various materials, such as lycra, nylon, and spandex. Choose a fabric that offers the right balance of comfort, durability, and stretch for your needs.
Tankini vs. Other Bathing Suit Styles
When comparing the tankini swimsuit to other popular bathing suit styles, it's essential to understand the unique benefits that tankinis offer. Let's take a closer look at how the tankini stacks up against one-piece suits and traditional two-piece bathing suits.
One-piece swimsuit
While the one-piece bathing suit offers full coverage, it can be limiting in terms of style options and may not be as comfortable for some body types. The tankini, on the other hand, provides similar coverage with the added benefit of customization and mix-and-match possibilities.
Two-piece bathing suit
A traditional two-piece bathing suit, such as a bikini, may not provide enough support or coverage for all body types or age groups. The tankini offers more support and extra coverage while maintaining the flexibility and style of a two-piece suit. The tankini offers the option for matching bottoms or mix and match.
How to Care for Your Tankini Swimsuit
A tankini bathing suit is an investment, and proper care is essential to ensure its longevity. Here are some tips on how to maintain your tankini swimsuit:
Rinse after use: To preserve the lycra and nylon fabric, always rinse your tankini in cold water after swimming to remove chlorine, salt, and other impurities.
Gentle wash: Hand wash your tankini in cold water with a mild detergent, or machine wash on a delicate cycle in a mesh laundry bag.
Air dry: Avoid using a dryer, as the heat can damage the fibers. Instead, lay your tankini flat to air dry, away from direct sunlight.
Styling Tips for the Perfect Tankini Look
Your tankini is a great canvas for showcasing your personal style. Here are some tips to help you create the perfect style with your tankini bathing suit:
Accessorize: Add a splash of personality to your tankini look with fun accessories like a wide-brimmed hat, oversized sunglasses, or a colorful sarong.
Mix and match: Don't be afraid to pair different patterns, colors, and styles of tops and bottoms. The options are endless and can lead to a truly unique swimsuit ensemble.
Layer: If you're looking for extra coverage or a stylish twist, layer your tankini top with a lightweight cover-up or a chic, sheer kimono.
Tankinis for All Ages
One of the most significant advantages of the tankini is its broad appeal to women of all age groups. From young girls to mature women, the tankini offers style, comfort, and versatility.
Teens and young adults
With a wide range of trendy designs and patterns, tankinis can help younger women feel confident and fashionable at the beach or pool.
Mature women
For those seeking more support and more coverage, the tops with built-in bras and high-waisted or skirted bottoms can provide a sophisticated and comfortable swimwear option.
Senior ladies
As we age, our bodies change, and a tankini can help to flatter and support these changes. Tankinis with wide straps, tummy control, and full-coverage bottoms can provide a stylish and comfortable swimwear solution for older women.
Conclusion: Embracing the Tankini Revolution
Tankinis have come a long way since their introduction in the late 1990s. Today, they represent a versatile and fashionable option in the world of swimwear, offering countless styles and benefits for women of all ages and body types.
With countless style options, customizable features, and the ability to mix and match, there's no doubt that the tankini is a great choice for your next swimsuit.
So why not give the tankini a try? You may just find that it becomes your go-to style, providing the perfect blend of comfort, more coverage, and a boost in confidence.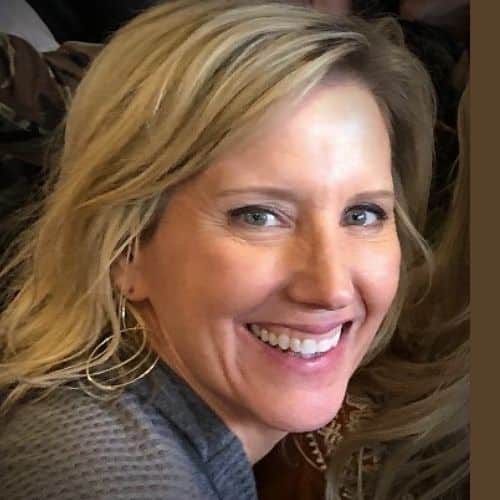 Claudia Faucher is a full-time fitness training expert and lifestyle blogger. She is also been a certified Les Mills BodyPump instructor for the past 5 years and a fitness instructor for over 20 years. Claudia is a personal trainer and creates fitness training programs for seniors and people of all ages. She likes to use her skills and experiences to help others on their fitness journeys.
References

↑

1
Laura Avery, Newsmakers '07: Cumulation page 117, Thomson Gale, 2007, ISBN 0-7876-8091-5