Summer is fast approaching—and for those of us who love our swimwear, I mean really LOVE them, it's time to start making some sense of those dresser drawers stuffed with bathing suits.
I may earn a commission when you purchase through a link on this page.
We can all agree, that there has to be a "best way to store bathing suits" hack, right?
Today, thanks to the fast-fashion revolution, you can buy a super cute bikini for the price of a 12-pack.
That's insane.
And if you're like me, I've never seen a Cupshe or Shein ad on Instagram that I could completely ignore.
I have read most women want between 5-10 swimsuits to choose from in their wardrobe. While this may be average, I can say most of the people I know have way more than that.
This leads me back to my main question. What is the best way to store bathing suits?
I want to be able to keep them organized, not like socks, but like the delicate articles of clothing, that they are.
How nice would it be to have all your sexy tankinis, bikinis, monokinis, whatever you were, to be displayed so you could easily look through them whenever the need arises?
How to organize and fold swimwear
To help answer this question, I headed to Youtube for assistance. The first point made was folding your bathing suit.
Can I see a show of hands if you fold your swimwear? Same.
The concept is simple. Bathing suit tops are folded in half. Bottoms are folded in half, then in half again. Then place them in a drawer for storage. Notice the emphasis on the word "place", not throw.
Wow. They made folding a two-piece bathing suit look super easy.
Yes, it is very easy but sometimes you just need to see it in action to get the idea.
So, what about a one-piece?
Folding a one-piece bathing suit
This technique is a bit more involved. If you have ever served in the military or have spent time around someone who had, this will bring back some memories.
How to fold a one-piece bathing suit
Lay one-piece bathing face down on the flat surface
Bring able straps back to the main body of the suit
Fold the crotch area upwards forming a 90-degree angle with the sides
Now fold the left side of the suit to the middle
Do the same with the right side of the suit, overlapping slightly
Finally, fold upwards a third of the way and repeat.
Hopefully, you found this post helpful.
So, what's the best way you use to store your bathing suits?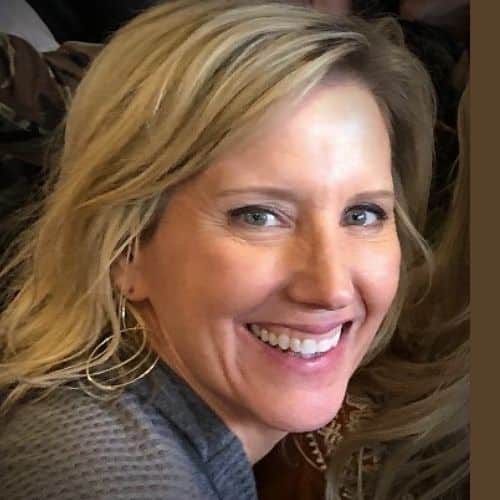 Claudia Faucher is a full-time fitness training expert and lifestyle blogger. She is also been a certified Les Mills BodyPump instructor for the past 5 years and a fitness instructor for over 20 years. Claudia is a personal trainer and creates fitness training programs for seniors and people of all ages. She likes to use her skills and experiences to help others on their fitness journeys.