Because of the complexity of our body structure, a massage gun comes with multiple heads. Our bodies, as you may have seen, are full of curves, shapes, and textures that require varied materials and shapes to stimulate them properly. So, what are the massage gun attachments for?
I may earn a commission when you purchase through a link on this page.
Shop this product! New low price
The number of heads or attachments in a massage gun is important because it determines the product's versatility; the more heads it has, the more sections of the body it can massage, so pay attention to the number of heads when selecting an electric massager.
As an Amazon Associate, I may receive a small commission (at no cost to you) on qualifying purchases which allows me to keep creating amazing free content for you. Support FitFab50 by using the links in my articles to shop. Thank you!
What are the massage gun attachments for?
Massage gun attachments allow you to target every region of the body, including small, hard-to-reach muscles. Every massage gun includes a number of interchangeable massage gun tips or attachments. The six examples below are standard. If you are unsure of what massage gun attachment is for a specific body part, I will clear things up a bit for you.
➥See Massage Gun Pros and Cons
Massage gun attachments explained
Here are the top massage gun attachments and what they are used for:
Big round head
The big round attachment is most popular for large muscular groups, such as glutes, hamstrings, and quads. It has a bigger surface area, allowing you to properly target the major muscle groups. After using the large round head on a body region, you can utilize the smaller heads to target specific sore or tight spots.
Small round head
Much like the big round head attachment, the small round head is ideal for large muscle groups but covers significantly less surface during percussion therapy applications. This is a good selection for more detailed massage treatments following the big round application.
Bullet
The bullet head massage attachment is ideal for tight muscles and deep tissue treatment. The narrow head design combines the power of a fork attachment with the precision of a single point.
It's simple to select difficult locations and trigger deep tissue using the bullet head. It's one of the most practical attachments.
This intensity is great for large muscle groups such as leg and back muscles but would avoid using it in more sensitive regions of the body like the forearm or shoulder areas.
Flat round
This flat round head attachment is perfect for painful muscles of medium to large size. The knob-like design covers a huge area for large muscle groups, while the flat top evenly distributes the massage gun's force.
The adjusted force doesn't travel as deep as the bullet attachment, but it's great for bulky muscular areas like the calf or biceps. You won't have to worry about hitting painful or sensitive muscles like your calf or deltoids with this head.
➥Read also… Best massage gun runners use
Fork attachment
The fork attachment is for unevenly shaped parts of the body such as the trapezoid muscles, which start from the upper neck to the shoulders. It can also be used on the calf and Achilles' muscles. Due to its shape, the huge ball and flat attachment heads will not easily target these muscles. You can also use the fork on the spine area without hitting the bone.
➥Read also… Massage gun benefits
Pneumatic (large, flat, and cushioned)
The padded round attachment is most commonly used on tender or sensitive places, however, it can be used anywhere on the body. It's better for soft tissue relaxation and sensitive muscle groups. It is the safest to use close to bones or sensitive places because it is the softest and most flexible of all the attachments.
It provides enough pressure to help with muscle treatment. In the meantime, its pneumatic folds adapt better to the shape of the region it's treating. While the other two round heads maintain their hard shape, the pneumatic has the most flexibility, allowing it to apply pressure for both flat and non-flat surfaces.
➥Read also… Massage gun for belly fat
When should I use my massage gun for recovery?
Massage guns have been demonstrated the ability to reduce delayed onset muscle soreness (DOMS) and improve short-term muscle length in studies. DOMS can leave muscles uncomfortable for up to 72 hours after a hard workout. You can reduce muscle soreness and help muscle recovery by using the massage gun on the muscles before and after your workout. [1]Massage: Get in touch with its many benefits. Article retrieved on 07 May 2022 from https://www.mayoclinic.org/healthy-lifestyle/stress-management/in-depth/massage/art-20045743
Here are some other reasons to use a massage gun
Improves resistance to fatigue – This is the tiredness felt by the soft tissues when the body is subjected to variations in training intensity or when people engage in physical activities outside of their normal routine.
Improves muscle oxygenation: Massage guns are safe to use because they increase the amount of oxygen sent to the connective tissues and muscles, allowing them to cope better with aches and pains.
It releases tension better: Muscle tension makes it difficult for people to move freely without having pain or stiffness. The fibers that are tightened in some areas and overstretched in others are loosened by massage guns.
Protects joint movement: When an athlete uses a massage gun on a regular basis, his or her muscles, tendons, and ligaments will perform better. It helps joints have a wider range of motion by protecting the soft tissues.
Promotes cell regeneration: Massage gun use provides the ability for cells to multiply when they are healthy and when the body requires it; it is an important part of the rapid recovery process that every athlete craves in order to stay in training.
It dilates vessels and veins: Massage gun use helps with muscle repair by allowing more nutrients to reach the muscle fibers and connective tissues through the bloodstream. It also avoids reduced venous return, which usually results in swollen feet.
If you enjoyed, "How to use massage gun attachments", be sure to check out the related posts below.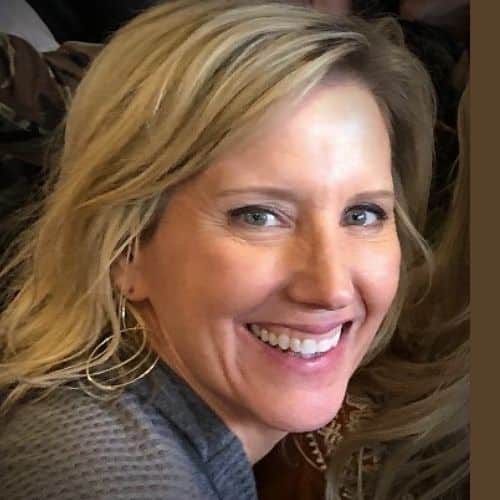 Claudia Faucher is a full-time fitness training expert and lifestyle blogger. She is also been a certified Les Mills BodyPump instructor for the past 5 years and a fitness instructor for over 20 years. Claudia is a personal trainer and creates fitness training programs for seniors and people of all ages. She likes to use her skills and experiences to help others on their fitness journeys.