Hey ladies, can we all agree that bad hair days are simply awful? And those moments always occur when you have an important event on your calendar. But then you discover you're fresh out of dry shampoo…next level anxiety!!! See 13 Alternatives for Dry Shampoo I have found that will blow your mind!
I may earn a commission when you purchase through a link on this page.
What is dry shampoo?
Dry shampoo is a product that absorbs debris, oil, and grease from your scalp without requiring you to wash it.
$23.68 – Shop this look 
Many people use it to refresh their hair after a workout, during a humid commute, to extend the duration of a blowout, and so on. It can also help those with disabilities who have difficulty taking showers without assistance.
Is dry shampoo good for oily hair?
Yes. Dry shampoo absorbs your natural oils which leads to greasy hair, while still allowing your hair to look great!
$21.48 – Shop this look 
Many women have found that shampooing daily, can contribute to oily hair.
Washing your hair daily or more than once a day may trigger your glands to overreact and generate additional oil to compensate for the extra shampooing.
How to properly use dry shampoo?
The rule here is to aim squarely at the roots while holding the bottle one foot away from them. It is critical to maintain the right spacing between your hair and the spray container.
$26.00 – Shop this look 
Don't overdo it with the dry shampoo. Apply it to the greasy regions of the scalp, not the entire scalp. The amount of product required will be determined not only by how oily your scalp is but also by the type of hair you have.
Is dry shampoo good for your hair?
Dry shampoo does not clean your hair. Instead, the product's starch and/or alcohol absorb the oil in your hair, making it seem cleaner and fluffier.
$16.95 – Shop this look 
Most people will have no problems with occasional use. However, if you use dry shampoo too frequently, your hair may become more prone to breakage.
Can dry shampoo make your hair fall out?
As easy as it is to spray your way to cleaner-looking hair, using too much dry shampoo can cause hair breakage, blocked follicles, and hair loss.
What is the use of dry shampoo?
Dry shampoo is basically an oil-absorbing powder that absorbs excess grease and dirt without requiring the hair to be wet.
$41.00 – Shop this look 
Simply spray the powder into your scalp, massages it for a minute or so to absorb part of the oil, and then brush the excess away, leaving cleaner, fresher hair.
Dry shampoos have been around for years, but have recently gained popularity as a low-maintenance option to extend the time between washings.
Does dry shampoo give volume?
Spray dry shampoo into sections of hair eight to ten inches distant from the scalp and gently massage into the roots with your fingertips.
$7.89 – Shop this look 
Blow-dry hair for quick volume to speed up the process. Dry shampoo should be applied to sectioned hair at the crown and massaged through from roots to ends with your fingertips.
Is dry shampoo bad for your hair?
The short answer is that most individuals may safely use dry shampoo on occasion.
Price not available – Shop this look 
However, using it too often or for a lengthy period of time may cause hair damage and scalp issues.
How many days can I use dry shampoo?
It should not be used for more than two days in a row, according to experts. They also advise against taking it for more than three months at a time to minimize scalp and hair damage.
Dry shampoo comes in a variety of varieties. Some increase the volume of your hair.
How many uses can I get out of one can of dry shampoo?
$20.00 – Shop this look 
I have shoulder-length hair and can get about 15 applications from a can (6.5 oz) of dry shampoo.
How much does it cost each time I use dry shampoo?
If you are trying to calculate the cost of using dry shampoo, it will depend largely on how much hair you have AND the type of product you plan to use.

Let's use 12 as the average number of uses per spray bottle (6.5 oz) of dry shampoo. Simply divide the price of your favorite brand of dry shampoo by 12 and you have your cost per application.
Again, these are averages but it gives you a good idea of what to expect to pay. When I use my favorite dry shampoo for everyday use, it costs me less than $1 per day.
However, the price can vary greatly depending on the brand you choose.
This leads me to a question I get a lot…
Best dry shampoo for daily use
Since I am a self-admitted dry shampoo addict, I have honestly tried most of the brands you see on every beauty product shelf.
$13.86 – Shop this product 
When it comes to any beauty product, the prices fluctuate greatly from the top-shelf products to the lower-shelf ones.
But for everyday use, I stick with two brands Batiste and Dove. And I alternate between them depending on the price.
$22.08 – Shop this look 
If you use dry shampoo quite a bit, you should definitely check out the multi-packs for big savings.
Best splurge dry shampoo
While I use Batiste and Dove on a regular basis, I do like to occasionally treat myself to a small luxury. In this case, it's amika. If you're interested, here's my review.
amika dry shampoo review
Cost: $26.00 – See this product 
Since many users will be focused on price, I wanted to start with this point first.
Yes, amika will cost you close to 4x the amount of your grocery store brand.
But understand, this is a premium brand and you should expect to pay more.
Is amika worth the price?
If I'm being totally honest, my answer is yes. But the bigger question is, can I afford to use it as often as my normal dry shampoo? The answer there is no.
However…
Here is a link to the dry shampoo featured in this video. This is actually a very good review.
What I love about amika
I like to use luxury brands as a gift to myself, from time to time. It's a small escape from my daily routine, and for that, I really enjoy them.
Premium salon-quality dry shampoo is expensive relative to the price of the average consumer-grade product.
But, there is a quality difference you can clearly feel and sense.
For starters, the smell is amazing. Maybe if I used it every day, I would get used to the smell, but I don't … and I love it!
While the cost is more, I don't use as much of it either. Plus, my hair doesn't feel weighed down, as it can often get with other brands.
I like that my hair feels lighter when using akima. And, overall my hair has a cleaner, fresher feel to it.
Conclusion
akima is the closest thing to washing your hair without water. It does a great job of absorbing oil and making your hair smell amazing!
If you're looking for a dry shampoo to take your hair out of the daily spray funk, akima is definitely worth a look.
Here's the link to see the best price.
---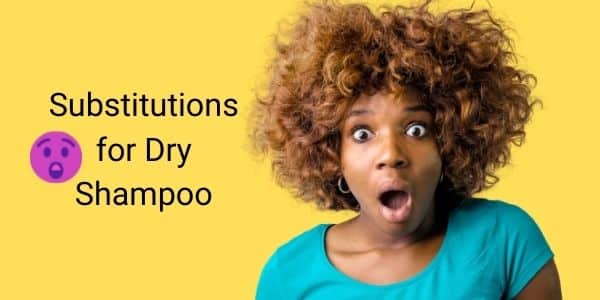 You're undoubtedly aware that washing your hair every day isn't ideal because rinsing away dirt and grime also results in rinsing away important oils that maintain hair soft and healthy.
Aside from being bad for your hair's health, washing your hair every time it feels dry is sometimes just plain annoying. Learning how to utilize dry shampoo is the answer for those in-between moments.
So, what to use instead of dry shampoo
Thankfully for the internet, we have, at our fingertips, a solution to almost every mini-crisis that comes our way.
Yes, there are alternatives for dry shampoo, and plenty of them.
Admittedly, some of these DIY dry shampoo alternatives are, well… quirky… but you will be surprised by many of the real solutions!
See also… 10 best selling hair dryers on Amazon
Substitutions for dry shampoo
Dry shampoo may be an extremely valuable tool for prolonging the duration of your most recent wash. You may save time in the shower while also exposing your darker hair to less harm from washing — a true win-win situation.
Continue reading to learn how to make homemade dry shampoo alternative!
Baking soda
(see Not Waste Nutrition)
Baking soda dry shampoo is a less costly and less wasteful alternative to more expensive retail goods. It's entirely natural and a fun way to use up cupboard staples.
Baby powder
(see Beauty Gab)
If you're in a hurry, baby powder may be used to replace dry shampoo. While it may not always be the most luxurious option, baby powder will absorb any excess oils on your scalp. The composition of baby powder is what makes it so effective.
Make up
(see Bustle )
Even if you don't have a can of dry shampoo on hand, you may fix minor oil by sprinkling a little dusting of setting powder along your part and into your roots. It absorbs oil just as effectively as dry shampoo, plus because it's so fine, there's no odd white residue left behind.
Hair spray
(see ALLWOMENSTALK )
If you have oily roots but no time to shampoo, reach for your hairspray. You may tease your hair by massaging it into the roots. The alcohol in the spray will absorb excess oil and add volume.
Cornstarch
(See Live About)
The baking soda and cornstarch mixture will absorb the oils on your scalp and leave your hair looking clean. When you're finished, use a makeup brush (or your hair brush) to remove any extra dry shampoo, and you're ready to go for another day.
Cocoa and Cinnamon
(See Naturally Curly)
Combine one-eighth cup cornstarch, one-eighth cup unsweetened cocoa powder, one-eighth cup cinnamon, and roughly four drops of fragrant essential oils. Apply dry shampoo to your hair with a makeup brush, emphasizing your roots.
Flour
(See Formulate)
Flour can be used for purposes other than baking. It works well as a dry shampoo component. Consider how quickly flour dissolves and absorbs into liquids. It has the same effect on the oils and grease on your hair and scalp.
Apple cider vinegar
(See Mental Floss)
Use a spray bottle to apply five ounces of water combined with five drops of apple cider vinegar on the roots. Your hair should appear and feel less oily when it has dried.
Dryer sheets
(See Dry Scalp Gone)
Don't grab for your over-the-counter dry shampoo the next time your hair is in desperate need of refreshment. Instead, use a dryer sheet.
Wiping a dryer sheet gently against your hair can help to control frizz and flyaways. It can help eliminate dirt and give you more volume if you massage it against your roots.
Arrowroot
(See You Beauty)
Arrrowroot, like cornstarch, can be readily blended with cocoa powder or cinnamon to complement your hair color.
Hand sanitizer
(See Be Beautiful)
While most dry shampoo alternatives collect oil and grime from your hair, hand sanitizers break them down and wash your hair and scalp.
Oatmeal powder
(See Make Up and Beauty)
Make a coarse powder out of the oatmeal. In a 1:1 ratio, combine powdered oatmeal and baking soda.
Dry clay
(See The Right Hair Styles)
Dry clay functions as a dry shampoo while also leaving a smell in your hair. Because it contains silica, it removes sebum or oil from the scalp, giving you that hair salon appearance.
Salt and cornmeal
(See Hadvisor)
Although it may appear strange, a mixture of salt and cornmeal is a well-known treatment for oily hair.
If you enjoyed, "13 Shocking Alternatives for Dry Shampoo That Really Work", be sure to check out my other related articles below!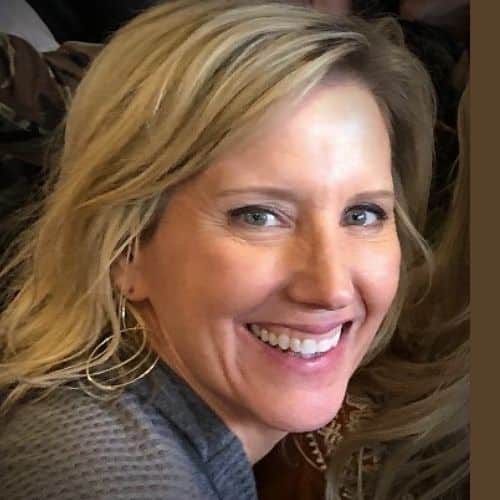 Claudia Faucher is a full-time fitness training expert and lifestyle blogger. She is also been a certified Les Mills BodyPump instructor for the past 5 years and a fitness instructor for over 20 years. Claudia is a personal trainer and creates fitness training programs for seniors and people of all ages. She likes to use her skills and experiences to help others on their fitness journeys.
Last update on 2023-11-28 / Affiliate links / Images from Amazon Product Advertising API