Vibration treatment or percusion therapy has been widely used to improve blood circulation, reduce muscle soreness, and speed up recovery time from muscle overuse. Recently, there has been a growing trend to use hand held muscle massage guns for cosmetic purposes. But does a massage gun break up fat?
As an Amazon Associate, I may receive a small commission (at no cost to you) on qualifying purchases which allows me to keep creating amazing free content for you. Support FitFab50 by using the links in my articles to shop. Thank you!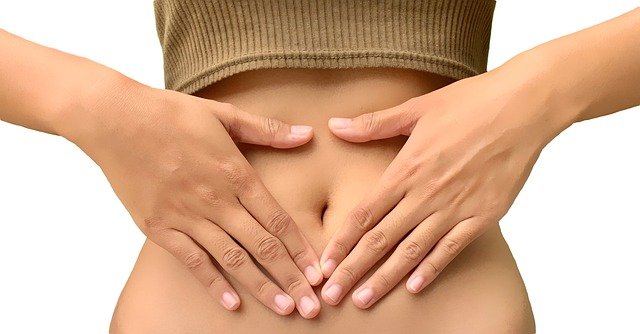 How long can I use a massage gun for?
Muscle massage guns are powerful and have the ability to penetrate deep into muscle tissue with precision, increasing blood flow and speeding up recovery. As a precaution, they should only be used for a maximum of two minutes on any given muscle group. Also, do not exceed using 2-3 times daily.
➥Read also… Top muscle massage gun reviews
Can you use massage gun on stomach?
It's totally fine to use a massage gun on your stomach and use percussive massage to alleviate your sore muscles. You must use it with caution, just as you must with other body parts. Instead of holding a pistol in one place for more than a few seconds, move it around in a tiny radius in one region.
➥Read also… Is a massage gun good for sore muscles?
Does a massage gun break up fat?
A massage gun does not break down fat cells, but it does speed up the fat breakdown process and aid in the removal of loose skin caused by weight reduction. If you want great results, you still have to do the hard work, but a quality muscle massage does help with the overall process.
➥Read also… Best massage gun for tight calves
Does vibrating fat make it go away?
Yes. As little as 15 minutes a day of whole-body vibration three times a week has been shown to possibly aid weight loss, burn fat, improve flexibility, enhance blood flow, reduce muscle soreness after exercise, build strength and decrease the stress hormone cortisol.
Some research does show that whole-body vibration may help improve muscle strength and that it may help with weight loss when you also cut back on calories.[1]Is whole-body vibration a good way to lose weight and improve fitness? Edward R. Laskowski, M.D. Article retrieved on 2022 April 18 from … Continue reading
➥Read also… Best athletic support underwear for men
Is it safe to use massage gun everyday?
Yes. You can use a massage gun daily, but it is important not to overdo it. Limit usage to two minutes per muscle group. If you experience pain or soreness, stop using the massage gun. You can use percussion therapy for pre- and post-workout, as well as a treatment for any onset muscle soreness.
➥Read also… Best pillows for sleepers with shoulder pain
Can a massage gun help with constipation?
Constipation is a common problem affecting 2% of the general population and 25% of the elderly population.
To evaluate the efficacy of a recently developed device that applies kneading-like motion, very similar to a massage gun, on the abdomen in improving constipation in elderly long-term care patients.
Research results showed that an external mechanical vibration of the abdomen reduced CTT (Colonic transit time) and helped to relieve severe constipation in elderly constipated patients. [2]Use of a device that applies external kneading-like force on the abdomen for treatment of constipation. Konstantinos Mimidis, David Galinsky, Efraim Rimon, Vassilios Papadopoulos, Yehuda Zicherman, … Continue reading
➥Read also… Electric massager for constipation
Do massage guns tone muscles?
The use of a massage gun to perform percussive massage improves muscle contraction, resulting in the lengthening and strengthening of muscles and fascial structures.
➥Read also… What to use for neck pain ice or heat?
Sale
Theragun PRO - All-New 4th Generation Percussive Therapy Deep Tissue Muscle Treatment Massage Gun
POWERFULLY QUIET - Proprietary brushless QX150 motor with QuietForce Technology delivers powerful, professional-grade deep muscle treatment as quiet as average massage devices
300 min. CONTINUOUS BATTERY LIFE - Includes 2 rechargeable lithium-ion batteries (150 min. each). Charge one while the other is in use and continuously swap for all-day run time.
CUSTOMIZABLE SPEED RANGE & OLED SCREEN - Monitor current speed and force on OLED screen, access any speed between 1750-2400 PPMs via Therabody app
What is better for muscle soreness? Massage gun vs massage
A study was determine which type of massage treatment (traditional massage vs massage gun) was most effective at preventing and treating Delayed Onset Muscle Soreness or DOMS.
The result of this study indicates that vibration therapy and massage therapy both are equally effective in the prevention of DOMS. Massage is more effective in restoration of concentric strength, yet vibration therapy shows clinically early reduction of pain and is effective in decreasing the level of LDH in 48 hours post exercise periods.
➥Read also… Best massage guns for sciatica
They can be used as an alternative to each other depending on the requirement and condition. In situations where time is of the essence, vibration can be used and in others, the concerned therapist's skill and choice may decide the interventions.[3]To Compare the Effect of Vibration Therapy and Massage in Prevention of Delayed Onset Muscle Soreness (DOMS). Shagufta Imtiyaz, Zubia Veqar, and M.Y. Shareef. 2014 Jan; 8(1). Article was retrieved on … Continue reading
➥Read also… Best compression shirts for back pain
If you enjoyed,"Does a massage gun break up fat?", be sure to read additional related posts below:
Last update on 2022-04-01 / Affiliate links / Images from Amazon Product Advertising API