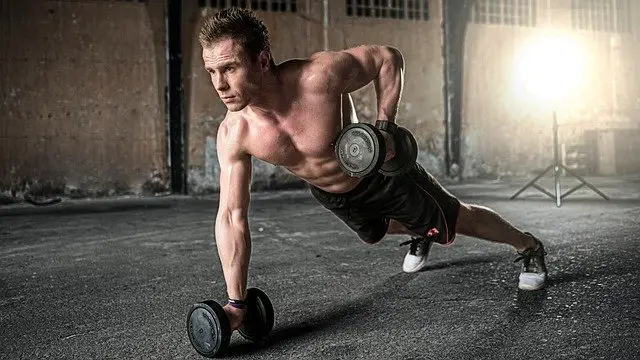 What should I look for when buying a massage gun? This is my comprehensive guide on what to look for when buying a muscle massage gun. With so many different specifications to consider for each massage gun, the buying process can be quite overwhelming. Since I just went through the process of how to choose a good massage gun myself, I am more than glad to share my notes with you!
I may earn a commission when you purchase through a link on this page.
★Best Overall Value
Ekrin Athletics B37 Massage Gun – Percussion Massager
➥Save 20% by ordering direct from EKRIN along with my discount code FF20!
RELIEVE TIGHT, SORE MUSCLES
ENHANCE PERFORMANCE & RECOVERY
ENERGIZE & ACTIVATE THE BODY
POWERFUL AND QUIET
ERGONOMIC DESIGN
$229.99 – Shop this look 
What is a massage gun and what does it do?
A muscle massage gun is a small handheld device that looks like a drill and produces a thumping motion to massage your muscles. Most massage guns have several attachments and adjustable speeds that are used to help with muscle pain and soreness. Today, there is a large number of brands to choose from. Prices for muscle massagers range from $30 – $600 and up.
➥Read also… Does a massage gun break up fat?
As an Amazon Associate, I may receive a small commission (at no cost to you) on qualifying purchases which allows me to keep creating amazing free content for you. Support FitFab50 by using the links in my articles to shop. Thank you!
#
Preview
Product
Rating
Price
1
TOLOCO Massage Gun, Upgrade Percussion Muscle Massage Gun for Athletes, Handheld Deep Tissue...

27,951 Reviews

$219.99

$99.99

Buy on Amazon
2
Massage Gun Deep Tissue Percussion Muscle Massage Gun for Athletes,Super Quiet Portable Electric...

9,776 Reviews

$249.99

$99.97

Buy on Amazon
3
Massage Gun Deep Tissue Muscle Massager, Percussion Massage Gun for Pain Relief, Portable Quiet...

5,484 Reviews

$249.99

$99.98

Buy on Amazon
4
Vybe Pro Muscle Massage Gun for Athletes - 9 Speeds, 8 Attachments - Powerful Handheld Deep Tissue...

4,730 Reviews

$52.50

Buy on Amazon
5
RENPHO Active Massage Gun Deep Tissue Muscle, 2022 Upgrade Powerful Portable Gun Massage Percussion...

19,110 Reviews

$249.99

$99.99

Buy on Amazon
How massage guns work
Percussion (vibration) therapy is used by massage guns.  A massage gun increases blood flow to a specific location, reducing inflammation and muscle stress. They can be used before or after a workout, depending on the needs of the individual.
Massage guns are designed to be used by anybody. The controls are easy to read and the learning curve takes just a few minutes. Different attachments will be included with each massage gun to target particular areas of the body.
Uses for massage gun
Relieves stress and relaxes the body
Increases blood and lymphatic circulation
Promotes healing of atrophied muscles
Breaks up fat cells
Releases lactic acid buildup in the body
Stimulates nerve receptors, which cause vasodilation in the skin and muscles to improve mobility.
Breaks up scar tissue by deeply massaging collagen fibers
Improves overall wellness [1] M. (n.d.). 5 science-backed reasons why percussive therapy is good for you. Retrieved 2022 April 28, from …

Continue reading
How to choose the best massage gun
When shopping for a massager, you'll want to consider a variety of factors, including:
Power. Do you want an intense deep tissue massage? Or are you more interested in a gentle massage tool? Look for a massage gun that offers an optimal amount of power to fit your needs
Battery life. While many manufacturers boast long battery life, read customer reviews to get a feel if battery life is an issue with a particular model
Weight. Normally massage gun weight is not an issue, but do check the specs to see comparisons before many a purchase
Usability. There are a lot of options available, but they do come at a price. Understand what options you need and others you can live without
Cost. Handheld percussive massagers are available at a wide range of price points. By determining your needs, you can save money on options you may not need or want
➥Read also… Top muscle massage gun reviews
Massage Gun Important Specifications
Top features to compare
Battery Life – How long your massager will last before needing to recharge? Look for 5+ hour battery life
Amplitude – The amount of punch you can get from a massage gun. Budget guns will have a stall force of around 20 to 30 pounds and an amplitude of 8 to 10mm, while mid- and higher-tier guns will have 40 to 50 pounds of stall force and 12mm to 16mm of amplitude
RPM – Speed is measured in RPM and between 1,700 and 2,400 RPMs is considered powerful enough to relieve sore muscles and tension.
Noise/Sound Level – The quietest massager is not necessarily the best massager. Use this spec as one piece of your buying process
Attachment Heads – Having 3 -5 attachments is fine. More than that can be overkill unless you are a physical therapist
Weight – Lower-end units tend to weigh more. Compare model weight before buying if weight is a big issue for you
Design – Most designs are pretty similar, with the exception being Theragun Pro. This top brand has quite a unique style and is always highly rated
If you enjoyed, "Tips for buying a massage gun ", be sure to check out other related posts below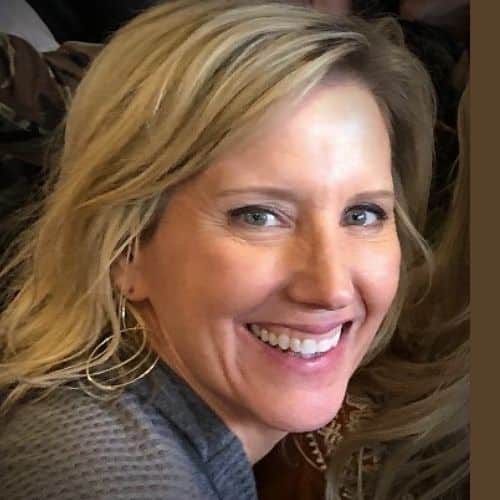 Claudia Faucher is a full-time fitness training expert and lifestyle blogger. She is also been a certified Les Mills BodyPump instructor for the past 5 years and a fitness instructor for over 20 years. Claudia is a personal trainer and creates fitness training programs for seniors and people of all ages. She likes to use her skills and experiences to help others on their fitness journeys.
Last update on 2023-08-31 / Affiliate links / Images from Amazon Product Advertising API