If you just got inked for the first time, you're probably wondering how long will my new tattoo be shiny. It's perfectly normal for your fresh tattoo to give you shiny skin. At this time, the color of your tattoo will be more brilliant. It's fresh skin that you're seeing since your skin is repairing itself. Again, this is a normal part of the healing process.
I may earn a commission when you purchase through a link on this page.
"Onion skin" is the term used to describe your shiny new skin. You can expect it to go away after 2-7 weeks. During this healing process, your skin will become itchy, cracked, and very dry. It is important to properly care for your tattoo to preserve its brilliance and ensure it will continue looking great for a long time.
How do I take care of my tattoo on the first night?
Your artist may advise you to re-wrap the tattoo with plastic wrap (such as Saran Wrap) the first night to avoid the tattoo clinging to your sheets. This is usually reserved for tattoos that are larger or have a solid color. If your artist advised against re-wrapping, simply leave the tattoo exposed to the air overnight.
Best moisturizer for tattoo care
Tattoos are meant to be flaunted, but before you can show off your new ink, you must be sure to care for it to guarantee appropriate healing. Choosing a lotion that will keep your fresh design hydrated, free of infection, and without irritation is one of the most critical parts of the aftercare procedure.
Because a tattoo is a wound, tattoo creams are essential for not just keeping your tattoo looking nice but also for assisting in the healing process.
When it comes to selecting the best tattoo balm and aftercare products, there are two that stand above the crowd – Hustler Butter Deluxe Aftercare Tattoo Balm and Mad Rabbit Tattoo Lotion for Brilliant Colors.
Why I like Hustler Butter Tattoo Balm
Hustle Butter Deluxe is a one-of-a-kind luxury tattoo care product that may be used at any point during the tattooing process. It aids in the preparation of the skin to make it more soft and supple, provides superior glide when tattooing, and can aid in the moisturization and healing of the skin afterward.
Hustle Butter Deluxe, unlike others, does not remove stencils and does not cause clogged tubes or petroleum buildup. Hustle Butter Deluxe keeps skin pliable, minimizes redness, swelling, and bleeding, and promotes healing.
Hustle Butter Deluxe Tattoo Aftercare Tattoo Balm, Helps Heal and Maintain Your Tattoo
TATTOO AFTERCARE ESSENTIAL: Hustle Butter is the original luxury tattoo aftercare product for new and older tattoos. Safe to use right after getting a tattoo to help heal and reduce irritation unlike others. Makes tattoos older tattoos pop and rejuvenates them.
HELPS HEAL, PREVENTS FADING: Hustle Butter is not only safe for new tattoos, but encouraged to help the healing process. It also prevents fading and revives color in older tattoos
NATURAL VEGAN INGREDIENTS: Certified cruelty-free, absolutely vegan, our all-natural butter is also petroleum, paraben free. It is made from only the finest ingredients, including Shea, Mango, Aloe butter, Coconut, Sunflower, Rice Bran oils, Rosemary Oleoresin, Green Tea, Vitamin E Complex, Mint Arvenis Essential Oil, as well as the essence of Papaya, Coconut.
Why I like Mad Rabbit Tattoo Balm
Our tattoos are a huge commitment of time, money, and physical space on your body. Make them look their best while maintaining your skin's health. From the first use, Mad Rabbit was super easy to use, and my skin felt great.  
Whether you have sensitive skin or a tattoo on a sensitive area of the body, Mad Rabbit can help.
Quality ingredients are important to me. Only 7 all-natural, vegan, and cruelty-free ingredients are used to soothe, protect, and hydrate the skin. There are no harsh chemicals, parabens, or sulfates in this product.
Mad Rabbit Tattoo Balm & Aftercare Cream
ENHANCE & MAINTAIN YOUR INK - This ultra-nourishing balm instantly enhances ink vibrancy as it forms a protective barrier on skin to help moisturize and soothe skin.
FOR NEW OR EXISTING TATTOOS - Enhance depth, clarity, and contrast for all your body art, while keeping your tattoo healthy and preventing ink discoloration.
NATURAL, ORGANIC INGREDIENTS – Inked Magazine's preferred tattoo aftercare brand, our tattoo balm is a combination of fatty-acid, antioxidant rich butters and lightweight oils support skin's natural barrier while fending off harmful environmental stressors for healthy-looking, dynamic tattoos both old and new.
---
Aftercare for Your Tattoo
So, how can you make sure that a new tattoo is something you don't end up regretting? Follow these steps while your new tattoo heals.
Be sure your artist covers your new tattoo in a thin layer of petroleum jelly and a bandage.
Remove the bandage after 24 hours. Gently wash the tattoo with antimicrobial soap and water and be sure to pat it dry.
Apply a layer of antibacterial / Vaseline ointment twice a day, but don't put on another bandage.
Gently wash your tattoo area twice a day with soap and water and gently pat dry before reapplying the antibacterial/Vaseline ointment. 
Keep applying a moisturizer or ointment after you clean it to keep it moist.
source – WebMD – Tattoo Aftercare
Tattoo Shiny For a Month
You're probably wondering: how long will my tattoo be shiny?
I get it—you're excited about your new ink, and you want to know when it will look its best. It's totally normal to want to show off your new artwork as soon as possible.
But let's take a step back and talk about the basics: how long does it take for tattooed skin to heal?
That can vary depending on the size, placement, and technique used by your tattoo artist. But generally speaking, it takes around 4-6 weeks for a new tattoo to fully heal before it starts looking less shiny.
The good news is that many people find that their tattoos look better after the initial healing process than they did when they were freshly done—and we can't wait for you to see yours too!
Summary – Tattoos and Shiny Skin
You can expect it to go away after 2-7 weeks! Many people are concerned about how long tattoos stay shiny after being inked. Don't worry, shiny tattoos are a normal thing. Yes, it is normal to see the shine on the tattoo. It's a good sign your tattoo is healing and the shine is the new skin that is showing up.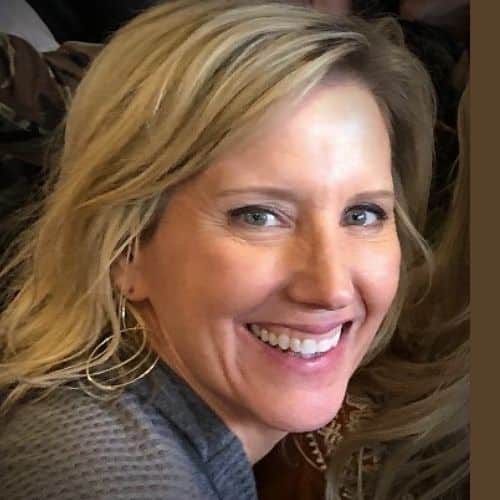 Claudia Faucher is a full-time fitness training expert and lifestyle blogger. She is also been a certified Les Mills BodyPump instructor for the past 5 years and a fitness instructor for over 20 years. Claudia is a personal trainer and creates fitness training programs for seniors and people of all ages. She likes to use her skills and experiences to help others on their fitness journeys.
Last update on 2023-08-31 / Affiliate links / Images from Amazon Product Advertising API