Keeping a focus on your dietary protein levels is important to maintaining a healthy and active lifestyle as we get older. Typically, when we get older, we tend to be more sedentary.
I may earn a commission when you purchase through a link on this page.
Being less active compounds a natural aging process, which is the loss of muscle mass. In this post, we highlight the best protein powder for women over 50.
Did you know… By the time women near 80 years, they may have lost as much as half of their skeletal muscle mass!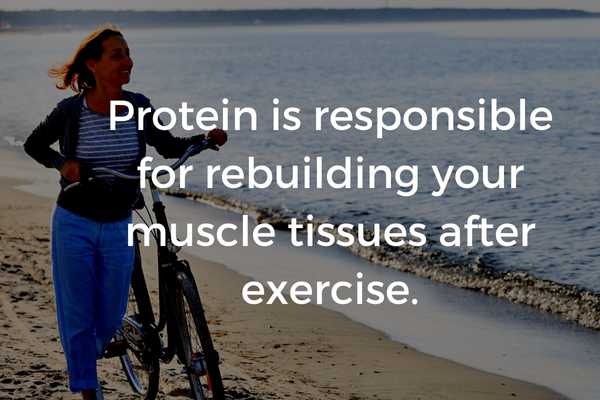 Eating enough protein reduces the impact of that muscle wasting.
Keeping a focus on your dietary protein level is important to maintaining a healthy and active lifestyle as we get older. Typically, when we get older, we tend to be more sedentary.
Your Muscles After 50
As one grows more mature, your muscles begin shrinking. For the average person, muscle mass decreases approximately three to eight percent per decade after the age of 30. This rate of decline is even higher after the age of 60.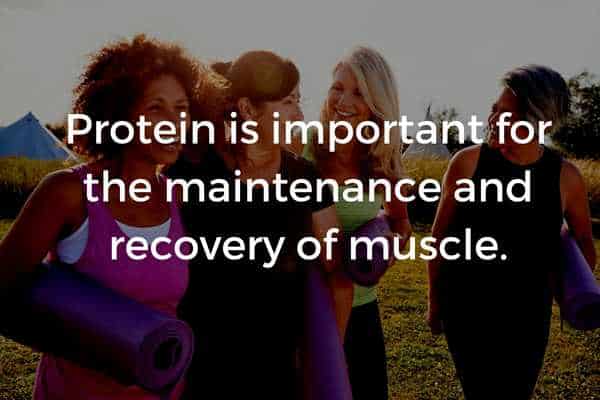 It begins slowly but increases as you age. The weight gain increases over time, meaning the average age of 80 has far more body fat compared to age 40.
During older age loss of muscle mass is likely to occur due to changes in protein synthesis and muscle deterioration.
There's no excuse for age-induced muscle loss!
You may reverse that trend and prevent aging and gain muscle strength & muscle mass.
How much protein do women over 50 need?
Generally speaking, eating around .50 grams of protein/per day for their body weight is a sufficient amount of dietary protein to sustain muscle mass, if combined with a light to a moderate strength training program.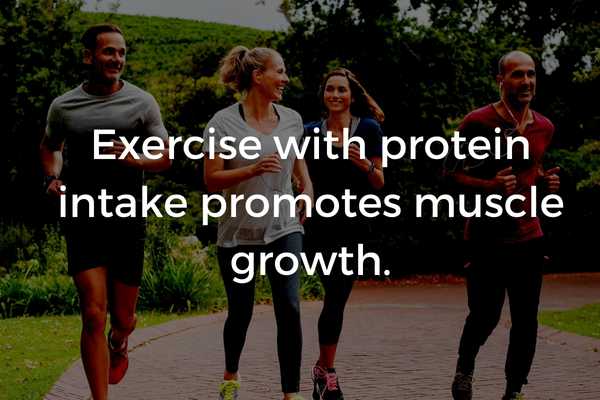 In the long term, you will need at least 70-80 grams per day for your workout.
Please note this article does not constitute advice for you, but you should contact the appropriate healthcare professionals for advice.
Eating a protein-rich diet: Food vs. Supplements
Dietary habits are not limited to protein and carbohydrates. It also helps you gain the requisite nutrition for a strong, active, and productive body.
Even if getting adequate protein is critical to healthy muscle buildup, it is not your complete nutrition plan. Your daily food intake should be rich in protein.
With concentrated protein and carbohydrates you'll also find a great selection of other nutrients in your diet. Proteins such as protein shakes are supplements.
It is convenient and relatively affordable and gives you a simple and effective way to improve overall protein consumption.
There won't be any negative things here. Unlike fats & carbohydrates, the body cannot rely on protein for future consumption.
How much protein does a woman need?
The most commonly cited standard is the Recommended Dietary Allowance (RDA) which calls for 0.8 grams of protein per kilogram of body weight (2.2 pounds) per day.
For a 150-pound woman, that translates into eating 55 grams of protein a day.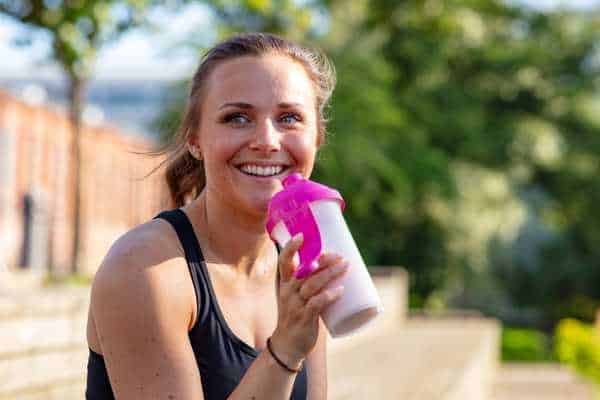 The average protein shake has 25 grams of protein per serving.
If a person lives an active lifestyle, their bodies may require additional proteins.
A higher intake of protein will also help increase the strength of the muscles in the limbs.
For older individuals, the need for protein increases as they age. This increased volume helps in reducing weight with age.
Myprotein Impact Whey Protein Blend
One of the most popular protein powders on the market today is MyProtein Impact Whey Protein Blend.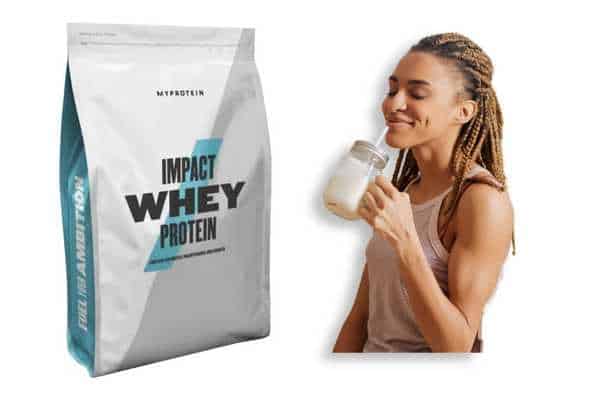 Shop Impact MyProtein: MyProtein Impact Protein Powder
Protein helps maintain lean muscles. There is almost new research that suggests older adults who consume more protein are less likely to lose function as they age. This includes the ability to dress independently, get out of bed, or walk up a flight of stairs.
Myprotein Impact Whey Protein Blend comes in a variety of flavors, as well as unflavored. I really love chocolate, and their chocolate smooth protein powder is really good.
Each scoop contains around 20 gms of protein. This can vary based on the flavor you choose. It combines well with milk or whatever you like to mix your powders with. I have a sensitive stomach, and this powder mixes and tastes good with water, too.
This product is made from Whey concentrate. If you are sensitive to whey, some people may experience bloating.
Vega Sport Premium Protein Powder
Vega Sport Premium plant-based protein powder offers the most effective protein boost in your body and helps you maintain strong muscle mass and recovery.
The best dietary supplements for women require a rich protein-rich formulation. It has 30 G proteins and 5 g BCAA in each portion.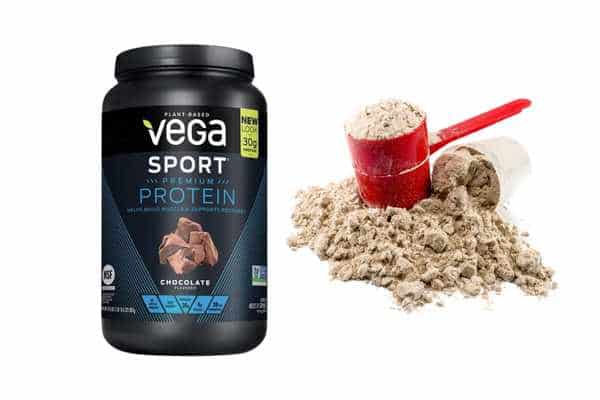 Shop Vega: Vega Sport Premium Protein Powder
Perfect for home workouts or gym usage, these powders come in large and x-large tubs and individually packaged packets.
Vega Sport Protein Powder has 5 varieties. The product also features tart cherries powder as well as a probiotic a plant protein source.
Isopure Whey Isolate Protein Powder
For women, the task of losing weight is made much easier by consuming a protein powder. Plus, it's the ideal product for a balanced diet.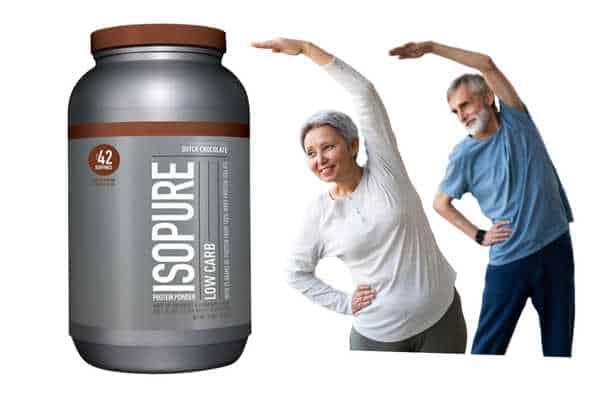 Shop Isopure: Isopure Whey Isolate Protein Powder
Isopure offers several protein powder products that can meet any dietary requirement. It helps with weight loss and is an easy-to-use product. It is used by serious body builders for its clean macro and ingredients profile.
This flavorful protein powder contains just 1 gram of carbohydrate and 25 grams of protein per serving. My favorite flavor is Dutch Chocolate.
Isopure protein powder is formulated to promote weight reduction with a clean formula to prevent muscle loss and fuel muscle growth.
KOS Organic Plant-Based Protein Powder
KOS products some of the best quality protein powders for women in their 40s and 60s. Protein is vital nutrition but is just a small portion of an effective diet.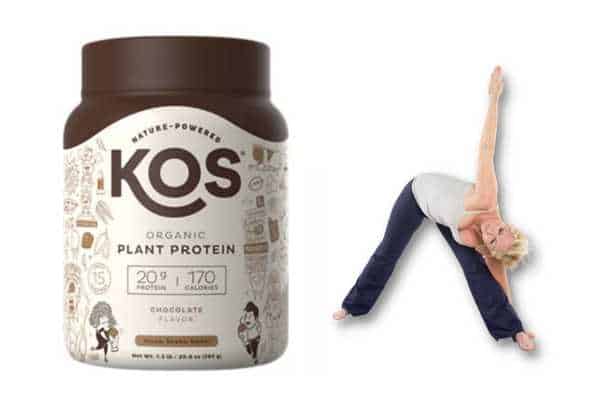 Shop KOS: KOS Organic Plant Based Protein Powder
Females can often get nutrients through supplements such as vitamins or minerals. KOS organic plant protein powder contains 20 grams of plant proteins and over 12 nutrients in each serving.
If you are counting calories, this protein powder contains only 170 calories per serving.
Tell me the importance of protein in building muscle.
It's a macronutrient that provides your body with energy and nutrients for optimum function.
Carbohydrates and fat are good sources of energy for the muscles that are needed to lift weights or exercise.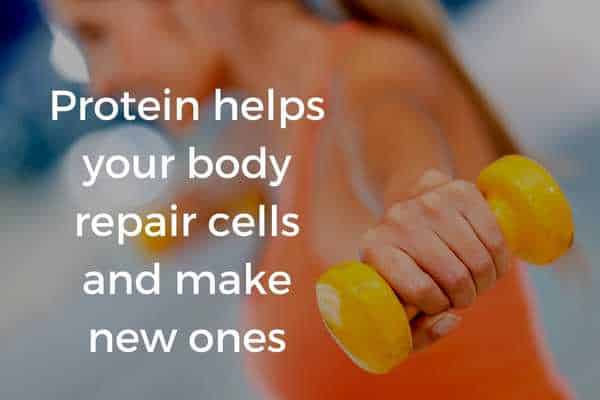 Protein helps increase the strength of your muscles in response to this pressure. Almost every food you consume contains dozens and hundreds of essential amino acids.
These are important components in a strong muscle and are required to obtain sufficient quantities to stimulate muscle protein formation.
Proteins with high levels of amino compounds are called complete proteins.
Why is protein powder important for women?
Generally, healthy foods contain fatty acids and carbohydrates. The term macronutrient is the food that your body needs to consume in large quantities.
They help your organs maintain vital bodily functions. The Protein Powder can increase protein intake without consuming much of it. Protein shakes are low in fat, as they can reduce calorie intake.
Protein shakes usually provide between 10g and 30g of protein per serving. Almost every protein powder has between 100 – 250 calories.
For comparison, a 6 ounce of grilled chicken breast contain a total of around 38 grams of protein and 165 calories.
Which protein powder is best?
It depends what you are looking in your protein powder. If you use protein powders, you've got to choose the right one that suits the situation.
The good news is that there are numerous protein powder options available and there are no bad choices. It comes down to what you want or don't want in your protein shake powder.
The protein powders available on the market come from a variety of sources and are available in a variety of formulations.
In addition to helping meet protein requirements, they are used to increase muscle mass and improve overall body composition.
Which is the best protein powder for women 50+?
I you have consumed protein powders previously you understand why they aren't always been created equally. Certain protein powders can be good and delicious, and others can be bitter and have a strange texture.
The best advice is find a couple of protein powders you think you may like, and try them in the smallest quantities available. Anyone can give recommendations about taste, but only you know what tastes good to you.
Benefits of Protein Powders
While protein in the form of whole foods is the best source, it is often necessary to use shake supplments to reach you daily protein goals.
In addition to building muscle, protein helps repair tissue and makes enzymes and hormones. Weight loss and muscle toning may also be assisted by protein powder use.
One of the best dietary sources of high quality protein is whey protein, which has a very high nutritional value. Comparatively to other proteins, it is highly digestible and quickly absorbed.
In low-calorie diets, casein is a slow-digesting dairy protein that promotes muscle mass growth and fat loss by reducing muscle protein breakdown.
Protein powder made from egg whites is high quality and easily digestible, but it may not keep you as full as other protein powders.
Although studies are limited, pea protein may promote fullness and increase muscle growth as effectively as animal proteins.
How much protein powder should I use?
Whether it's a daily habit or a combination of these ingredients, it's a decision for each. If you are not hungry you may be in need of more nutrition. The shakes can be taken at any time.
Whey edges out other options in terms of protein content that helps to stimulate protein synthesis.
It requires 2.5-2.5 grams of leucine protein for maximal muscle protein synthesis. This amount would take 47 mg of casein, 47 grams of pea proteins, and 59 grams of soy protein.
Soy protein
Soy proteins come from soybeans. It is a plant-based protein with sufficient amino acid content for muscle development at optimal rates and with optimal performance.
Using soybean proteins stimulates muscular protein production significantly. This isn't as potent as whey but is more potent than casein. Soy protein concentrate contains up to 90 % protein, isolates provide up to 90 %.
Some studies have found soybeans have little effect on muscle-building compared with whey and soy protein. However, soy protein supplementation has been shown to be effective as a dietary supplement.
Casein protein
Casein protein is one of the most common types of protein in the human body. It's a slow-digesting protein found in dairy products, such as milk and cheese.
There are many benefits to consuming casein protein, including:
-It's high in calcium—a crucial mineral for building and maintaining strong bones.
-It helps you feel full when you're on a diet.
-It's easy to digest, so it won't cause cramping or bloating after eating it.
Whey protein
Whey protein is a protein powder that is derived from milk. It can be used as a supplement for weight loss, muscle growth, and energy. Whey protein has been shown to help with the recovery process after exercise, the prevention of muscle breakdown during sleep, and even the prevention of illness.
Whey protein may also be a good source of calcium and other essential minerals in your diet. It's important to remember that while whey protein is rich in these nutrients, it doesn't contain all of them—only those found naturally in dairy products like milk.
If you're looking for a way to boost your health and fight off disease while also gaining muscle mass or losing weight—or both—whey protein may be right for you!
Other proteins
It's difficult for many protein powders to compare their performance to whey protein. Pea protein is a plant-based option for avoiding milk products or other animal proteins. Recent studies of whey protein in women are proving that pea protein and whey protein produce similar gains in muscle strength and weight.
Best grocery store protein powder
For a good all-around whey protein powder that is easy to find, tastes great, and hits the target on the macros and calories balancing game, Optimum Nutrition Gold Standard is hard to beat. Each scoop contains 24 grams of protein, 3 grams of carbohydrates, and only 120 calories.
Orgain Organic Protein Powder. If you prefer an organic protein option, this is an excellent choice. It is considered by health care experts a great "clean" food powder, and is 100% certified organic and plant-based. There will be chocolate or vanilla flavors on the product. It's also allergen-free and is safe for anyone who has food allergies.
How can we add protein powders to our diet?
There are lots of ways to eat protein powder. This includes mixing with water or milk, making smoothies, or making oatmeal.
Protein powder can be added to many different foods. It is commonly cooked and blended with peanut butter to make protein bombs—an ideal choice for keto diet professionals.
Best time to use protein powder?
Protein powder is a great way to get protein into your diet. But, there are different times of day to take it, and it's important to know which one works best for you.
The best time to take protein powder is before and after exercise. When you work out on a regular basis, the demands on your body are high—and so are the demands on your muscles.
For this reason, taking protein right before or after exercising can help your muscles recover more quickly because they're able to use more amino acids and repair damaged tissue more effectively.
If you're trying to lose weight or build muscle mass, it's best not to take protein in between meals because it will put extra strain on your digestive system. However, if you feel like you need more protein in your diet, eating small amounts of protein throughout the day will help with this goal as well.
Many bodybuilders feel that the best time to use protein shakes is 30 minutes after an intense workout, for increased muscle gain.
For more information about post-workout recovery tips, see creatine for muscle soreness and best compression shirts for recovery.
What is anabolic resistance?
As you get older your muscles don't grow as quickly when eating proteins as when you were a child.
The loss of muscle mass is attributed to something called anabolic resistance, which reduces muscle protein synthesis in response to a given dose of proteins and amino acids.
Those consuming similar diets don't give the same reaction, this is called anabolic resistance – the decrease of response to protein and lifting weight as aging progresses.
Resistance exercise training can stimulate positive muscle growth despite this potential anabolic resistance to food intake and/or physical activity.
Prolonged resistance exercise training has been shown to be an effective treatment for loss of muscle mass and strength in the elderly.
 Consuming high-quality protein three times a day provides a more effective means of stimulating 24-hour muscle protein synthesis than skewing protein intake toward the evening meal.
The best approach to daily protein consumption is a moderate, meal-driven one that maintains a balance between protein anabolism, cost, and daily energy needs.
Final thoughts
Protein powder can be helpful for losing weight and are an excellent alternative to whole food sources when seeking to meet your daily macronutrient goals.
If your goal is to increase muscle size and improve your strength, the addition of more calories and protein to a normal weight training program have been proven to be highly effective.
There is a huge range of protein powders for women available in different flavors, textures, and diverse proteins.
You can save a lot of money buying in bulk sizes. However, if you are just starting out with protein powders and shakes, purchase the smallest sizes available until you find one you really like.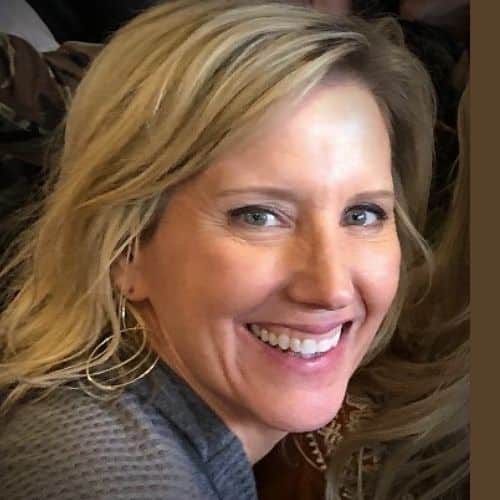 Claudia Faucher is a full-time fitness training expert and lifestyle blogger. She is also been a certified Les Mills BodyPump instructor for the past 5 years and a fitness instructor for over 20 years. Claudia is a personal trainer and creates fitness training programs for seniors and people of all ages. She likes to use her skills and experiences to help others on their fitness journeys.