Keeping a focus on your dietary protein level is important to maintaining a healthy and active lifestyle as we get older. Typically, when we get older, we tend to be more sedentary. Be less active compounds a natural aging process, which is the loss of muscle mass. In this post, we highlight the best protein powder for women over 50.
By the time women near 80 years, they may have lost as much as half of their skeletal muscle mass. Eating enough protein reduces the impact of that muscle wasting.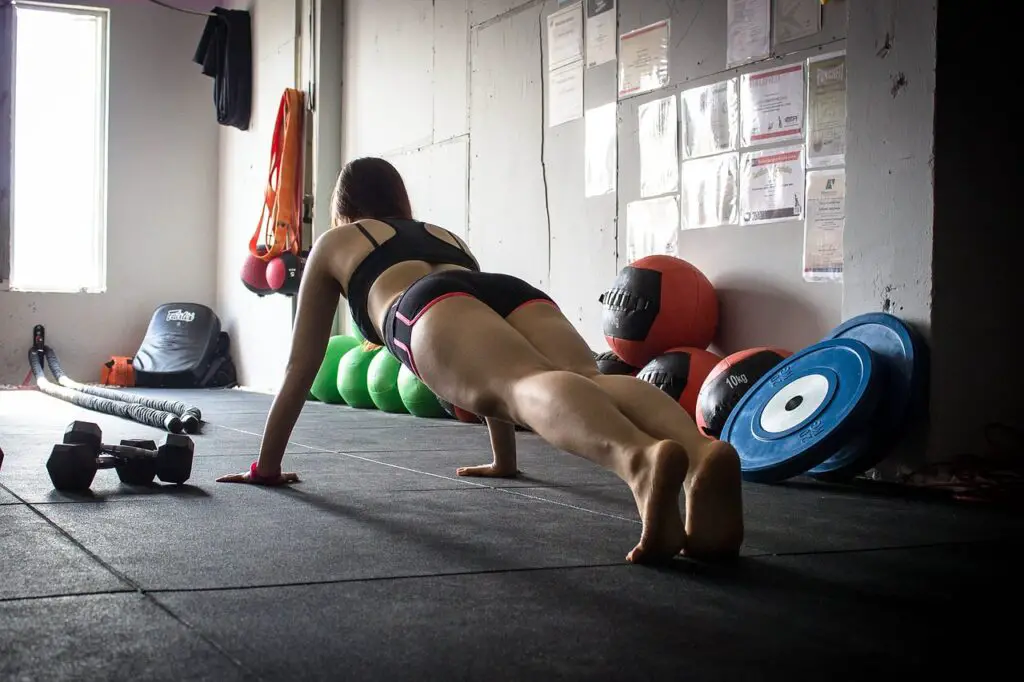 Your protein needs depend on how much you weigh. For women over 50, experts recommend 1 to 1.5 grams of protein per kilogram of weight (1 kilogram = 2.2 pounds). If you weigh 140 pounds, for instance, you would need at least 63 grams of protein a day. [Mayo Clinic]
As an Amazon affiliate, I may receive a commission for a qualifying purchase
Bestseller No. 1
Transformation Vanilla Protein Powder | 30G Multi-Protein Superblend | Collagen Peptides, Egg White & Plant Blend | MCT Oil | BCAA Amino Acids | Probiotics & Enzymes | Low Carb Shake for Men & Women
✔️BUILD LEAN MUSCLE: Introducing a Revolutionary New Bioactive Protein Formula that promotes muscle, gut and brain health. Protein powder totally reinvented. Transformation Protein contains 30 GRAMS OF PROTEIN PER SERVING paired with 6gr of the most important muscle-building amino acid, L-leucine. The optimal nutrients in optimal amounts to build muscle and minimize muscle loss.
✔️AMINO OPTIMIZED: Protein is comprised of 9 ESSENTIAL AMINO ACIDS (3 BCAAs and 6 EAAs) that must be present in the right amount and ratio of each serving for optimal body composition. Transformation Protein powder has the ultimate blend of collagen, egg, and plant proteins to achieve the ideal amino acid profile, in amount and ratio, to help you build muscle quicker and recover faster.
✔️MCT OIL + COLLAGEN: Fuel the body and the mind. Medium Chain Triglycerides provide faster fat-burning and increased energy helping you to stay focused and get the most out of your workouts. Grass-fed, pasture-raised collagen support bone and joint health to help your body to recover faster.
✔️ABSORB MORE PROTEIN: Enriched with digestive enzymes and probiotics to enhance digestion and absorption of your protein. With 15 billion CFUs of bacillus coagulans, a probiotic that uniquely survives the harsh acidity of the stomach, enabling it to optimize the healthy bacteria effect in the GI tract and enhancing the absorption of protein.
✔️PURE & CLEAN: No whey, No soy, No dairy, No Lactose, and No gluten. Our easy to mix, luxury protein blend is made with the highest quality ingredients.
Bestseller No. 2
Premium Protein Powder & Meal Replacement Shakes for Women - LadyBoss Lean - Best Tasting Nutritional Drink Mix - Whey - Creamy Vanilla Cake - Fights Cravings & Helps Keep You Feel Full
ULTRA PREMIUM DELICIOUS HIGH QUALITY HEALTHY PROTEIN MEAL REPLACEMENT SHAKE WITH MONEY BACK GUARANTEE! - Want a nutritional shake formulated specifically for you that is powered by science to help you lose weight? Drink a smooth and creamy healthy shake anytime to save money by replacing a meal. Breathe easy with our 30 day 100% money back guarantee.
HELPS MANAGE SWEET CRAVINGS - SUPPORTS DECREASED APPETITE - HELPS CREATE OPTIMAL WEIGHT LOSS ENVIRONMENT - SUPPORTS IMMUNE SYSTEM AND DIGESTIVE HEALTH. - A top rated weight loss shake bursting with patented and immune boosting ingredients to help enhance weight loss for any women who puts in the work.
[30 Creamy Servings Per Bag] WITH PREMIUM GRASS FED WHEY PROTEIN, DIGESTIVE ENZYMES, & A COMPLETE WOMEN'S ESSENTIAL VITAMIN AND MINERAL PROFILE. - Want a weight loss shake containing powerful ingredients your body will actually absorb? Top rated weight loss shake LadyBoss LEAN is a quick way to get the protein and vitamins your body needs to lose weight and be healthy.
AN ALL-IN ONE NUTRITIONAL MEAL SHAKE MIX POWERED BY SCIENCE & FORMULATED SPECIFICALLY FOR WOMEN - Most protein drink mixes and shake powders are formulated for men as the supplement industry is largely dominated by male companies. Women's bodies are different! This Non GMO, rBGH Free, Gluten Free, Soy Free, Professional Grade, High Protein shake powder is dosed and formulated specifically for you.
THE LADYBOSS COMPANY MISSION: HELP WOMEN LOSE WEIGHT WHILE LOVING THEMSELVES AGAIN - Led by our founder Kaelin Poulin, best selling author and world record holding fitness professional, LadyBoss is the first global weight loss system & support community for women. Our entire team of experts, doctors, and engineers stand behind our products. We have the highest standards and quality practices from our raw ingredients all the way to our proprietary formulas and manufacturing.
Bestseller No. 3
Flat Tummy Meal Replacement Shake – Vanilla, 20 Servings - Plant Based Protein Powder for Women - Vegan, Gluten Free, Dairy Free – Vitamins & Minerals – Keto-Friendly Shakes for Weight Management
PERFECT MEAL REPLACEMENT: Packed with all kinds of flat tummy goodness, these Flat Tummy Meal Replacement shakes for weight control help keep you feeling full and fit as they move pounds and curb appetite cravings.
VEGAN GOODNESS: Don't sacrifice great taste for health. This tasty vegan & keto-friendly vanilla shake is gluten-free and made with no added dairy, containing 130 calories and >1g of sugar per serving as well as 20g of vegan protein for women.
ENERGY AND METABOLISM BOOST: Enriched with Vitamin b6, b12 and Niacin, this unique blend of 22 vitamins and minerals, as well as 50 fruits and veggies helps you convert carbs and glucose into fuel.
4 WEEK PROGRAM: Designed to be taken 5x a week for 4 weeks, our Flat Tummy Shake program will help you achieve the health and body you desire by helping to move stubborn lbs from the waistline, while nourishing your body with clean nutrients.
BY WOMEN, FOR WOMEN: Flat Tummy is all about helping women look and feel like the best versions of themselves with super-easy products like this Meal Replacement Shake and so much more.