I always thought Botox was something other people got. It was fodder for discussion as my peers would suddenly appear with flawless skin. I never knew I needed Botox until I got it for the first time. Needless to say, I am hooked, well kind of, sort of. In this article, 11 Stunning Liquid Botox Face Cream Products, I will discuss alternatives to traditional Botox that I like just as well.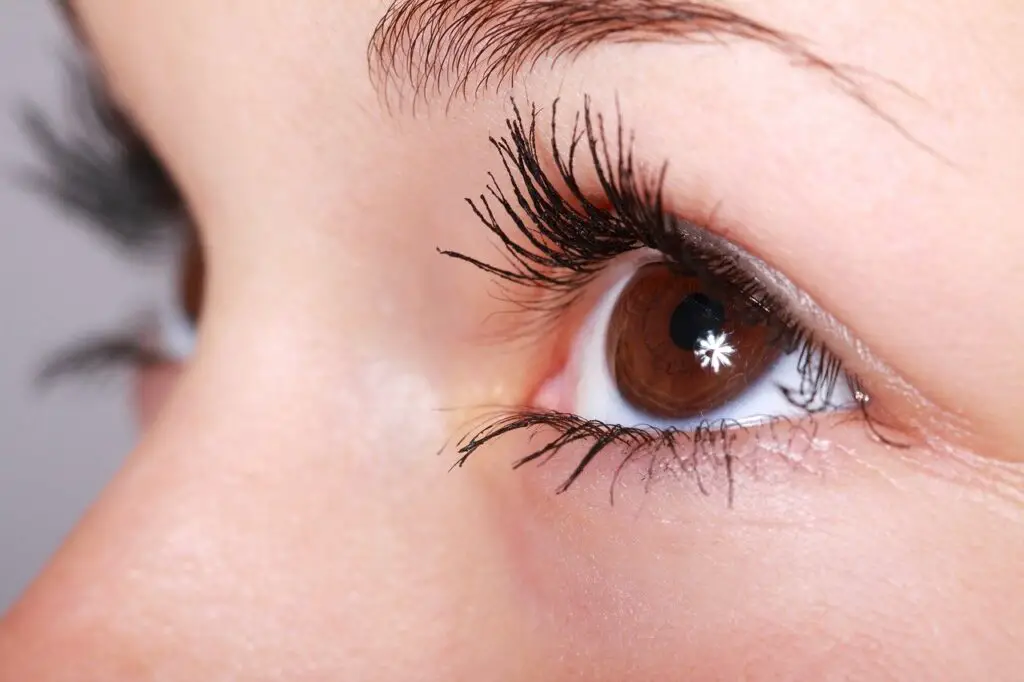 The Benefits of Botox
I'm all about taking care of my skin and staying youthful. While I had always contemplated getting Botox, I was admittedly nervous about the procedure. It wasn't until my husband encouraged me to try it out, that I finally took the plunge.
The process of getting the Botox needles was not as bad as I anticipated. Yes, there were several needles used, and they felt like tiny bee stings. I wouldn't call it painless, but it really wasn't that bad.
When I first starting research getting Botox, I thought this was something older people got to hide wrinkles. This goes for men and women. In fact, the current rate of men getting Botox injections far exceeds that of women. But the more I read, I learned that the age when people start with their first Botox injections is steadily getting younger as a preventative measure.
One of the big benefits of getting Botox injections in your 20's or 30's is that it is preventative care before fine lines and wrinkles begin to appear. It stops the movement of the muscles in our face, preventing resting lines around the forehead, eyes, between the eyebrows, and even above the upper lip.
Other nice benefits of Botox are the compliments. "You're so vain…", okay, guilty as charged. But no, honestly, I didn't tell anyone (with the exception of my husband) that I was getting this done. In speaking with my doctor, I told him I didn't want the frozen face or obvious signs of Botox work. My goal was to soften the lines in my forehead and around my mouth area. I have been really happy with the outcome.
And yes, I have noticed more compliments from friends and family, which is always nice. The interesting thing about the compliments has been that they are more about my overall appearance than just my face, i.e., "Have you lost weight?", "What moisturizer are you using?", and "Love your outfit! (even though I haven't been clothes shopping in months.)
Reasons why I have stopped getting Botox injections
After reading about my experience from getting Botox injections, you are probably asking, why in the world would you stop?
TBH, the cost of Botox injections is certainly one of the main factors for stopping my treatments. While compared to other cosmetic treatments you can get, the cost is relatively reasonable. However, the treatments only last 90 days!
After you figure the cost of the treatments and the short shelf life, you can easily see how this can start to add.
My final reason… I have discovered a botox alternative that gives me the benefits of botox injections without the expensive or the needles. While liquid botox face cream products do not give you the instant results from a typical botox treatment, if you follow the process you will see amazing results for a fraction of the cost!
My Top Pick
Listed below I have selected several different products you might like to review. So what is my favorite botox alternative? I have used a few of the products below already, but my favorite at this point is MATRIXYL 3000 + ARGIRELINE. As they describe this as a "facelift in a bottle", MATRIXYL 3000 + ARGIRELINE has done well at getting rid of wrinkles around my eyes and mouth area. I love the price and started to see results in about a week and a half. I have continued to use it and has become part of my daily skincare routine.
Hope you've enjoy the post and be sure to check out the other great products below!
Bestseller No. 1
BOTONIX Natural Age Defying Cream 24K Gold and 8 Peptides Face Lifting and Firming Bundled with 1 Pack Oil Absorbing Blotting Paper
Korean Natural BOTONIX Age Defying Cream 24K Gold and 8 Peptides Super Lifting, Firming Skin Regenerating Collagen – 50 ml/1.7 oz. Bundle with 1 Pack of Oil Absorbing Blotting Paper.
BOTONIX Age Defying Cream improves the dry skin and strengthens the skin structure, it helps to tighten and brighten the skin.
Prevents fine lines and wrinkles, delays skin aging. Contains high concentration red ginseng and hawthorn fruit extract. The active ingredients wrapped with anti-aging elements, to fully repair the skin from the inside out, to help smooth the traces of the years.
How to use BOTONIX cream: In the last stage of the skincare apply cream thoroughly on your face and neck lightly patting your skin for better absorption.
Bestseller No. 2
Skin Tightening Cream For Face - Get a Instant Face Lift In 3 to 5 Minutes - this eye wrinkle cream tightens and firms removes fine lines & wrinkles
YOU CAN NOW LOOK YOUNGER IN 2 TO 5 MINUTES - Our instant face lift cream is easily ejected from our tube / syringe. The gel or lotion can be applied directly on your face and will start to remove wrinkles quickly, See related video shorts below.
SEE VIDEOS BELOW USING THE PRODUCT & REAL VIDEO EXAMPLES - 100% of people tested showed a scientifically measurable lift when used. The effect can become even more consistent over time. This is a simple under eye wrinkle treatment.
IMMEDIATE RESULTS WILL LAST FOR 6 TO 8 HOURS - Unlike a skin tightening mask this products is used during the day. This under eye wrinkle cream is applied to your morning dry clean skin. See the video shorts below for products use and examples.
MADE IN THE USA & RESPONSIBLY FORMULATED - Our face lift cream is NOT tested on animals and made here in the USA at a FDA Registered facility they also cGMP Compliant and an ISO 22716 Certified Personal and Skincare Contract Manufacturer. This under eye wrinkle filler product is recyclable when you are finished!
OUR 100% REFUND GUARANTEE: If for some reason you are not happy after using our skin tightening product return the bottle for 100% REFUND! Please follow the directions before using. See the video shorts below for products use and examples.
Bestseller No. 3
Bestseller No. 4
New Mila Moursi | Triple Actif Anti-Wrinkle Cream Anti Aging Face Cream & Moisturizer for Women with Argireline & Matrixyl 3000 | Helps Diminish the Appearance of Fine Lines & Wrinkles | 1.7 Fl Oz
Deluxe powerhouse trio of bioactive formulas join forces in this luxurious moisturizing face cream. Formulated for women, it works in strengthening and fortifying skin and diminishing the appearance and visible depth of lines and wrinkles. Silky cream is formulated with collagen-promoting technology to plump, tighten, and smooth skin, revealing a more youthful-looking complexion
Powerful Progeline peptides help to address the appearance of sagging by acting directly on the skin cells' aging process to help reduce the appearance of fine lines and wrinkles. Matrixyl 3000 stimulates skin firmness and skin repair while Hyaluronic Acid's anti-aging and hydrating properties dramatically improve the appearance in tone and texture of all skin types
Key Ingredients: Hyaluronic Acid provides immediate plumping and long-lasting hydration; sesame oil, vitamins, minerals, fatty acids, and antioxidant sesamol counteracts lines and wrinkles; Adipofill'in (the amino acid ornithine) functions as a line-filler, promoting suppleness and smoothness; Matrixyl 3000 is a potent peptide blend that encourages firmness, smoothness, and resiliency; Acetyl hexapeptide-8 (Argireline) minimizes the appea