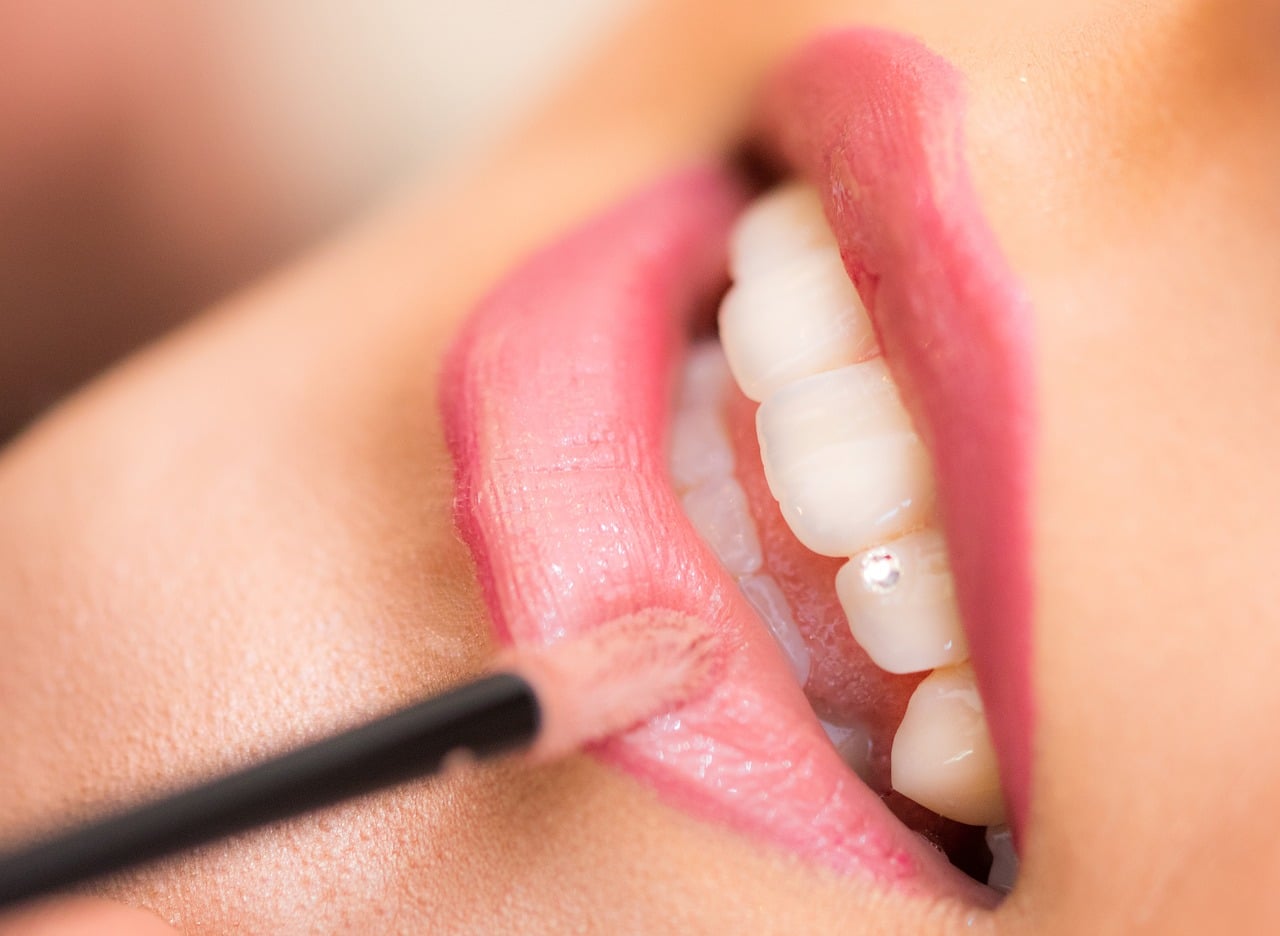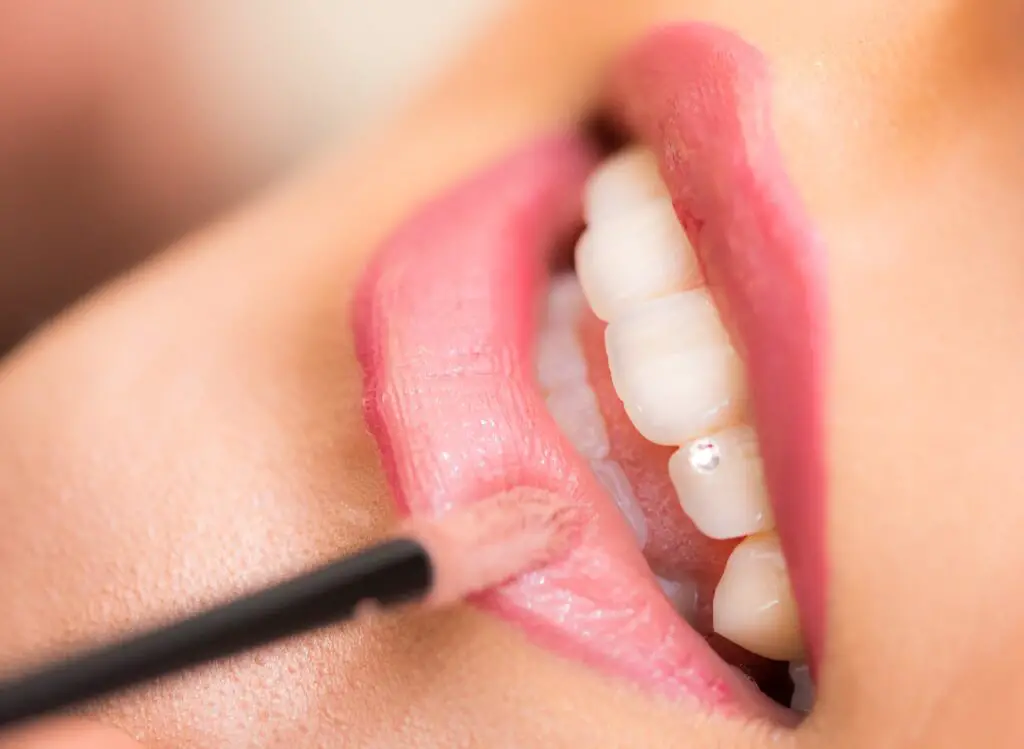 Many women are interested in improving the appearance of their lips. From lip fillers, lip plumpers, to permanent lip tattoos, lips are definitely in today! And one of the fastest-growing new trends in the lip enhancement category is lip blushing. In this article, I will discuss everything you need to know about this interesting procedure as well as lip blushing healing process tips you won't want to miss.
As an Amazon Associate, I may receive a commission for a qualifying purchase.
What is lip blushing?
A quick search for "lip blushing near me" will show you just how popular this form of semi-permanent makeup has become. Lip blushing is an advanced process to cosmetically tattoo lips to enhance the natural lip color, improving the shape of the lips, giving definition and the illusion of fullness. This lip treatment produces very natural results. As opposed to using lip filler which is great for creating volume in your lips, lip blush delivers a more natural look to give the illusion of fuller lips.
Bestseller No. 1
BRAWNA [ 1300 ft ] Superior Preservative Film - Plastic Wrap For Microblading, Lip Blush Tattoo, Eyebrow Lamination & Lash Lift - PMU Supplies – Microblading Kit 1pack
🔵 Cosmetic Grade. Our preservative film made from breathable PE material that is Food Grade, safe for the body, and also eco-friendly.
🔵 Ultra-thin, easy to tear, good toughness and professional design.
🔵 In-built rotating wheel mechanism and cutter in box for ease of use
🔵 The Precision Mini Cling Wrap is great for pre-operative numbing and post-operative PMU procedures like microblading, ombre brows, eyeliner and lip blush, brow lamination, lash lift.
🔵 Professional width. Dimensions: 40mm (W) x 400m (L)
Bestseller No. 2
Bestseller No. 3
Bestseller No. 4
Common questions
What you can expect when you get lip blushing
Even though lip blushing is a modern, more advanced form of lip tattooing, there are still needles involved.
So your session will start with a topical anesthetic is applied to pre-numb the lips for 20 minutes.
Shortly afterward, the technician will outline or draw the shape of the "new" lips so that you can review and make any changes you may feel you like.
Once you are happy with the shape, it is time to begin the actual tattooing.
The lip blushing procedure can take up to an hour to an hour and a half, and sometimes longer, based on the look you're going for. Once the appointment is completed, your lips will be swollen, so you can ice them if necessary.
Over the following week, your lips will start to heal, meaning they will scab, so be sure to plan your schedule accordingly.
Lip Blush Stages of Healing & Aftercare Instructions Cards | Package of 50 | Double Sided Size 2 x 3.5" inches Business Card | White with Red Lips Design
50 TOTAL CARDS printed premium cards front and back on a 2 x 3.5" inches card. 14 pt. matte card stock thickness!
Lip blushing healing stages and aftercare instructions for your customers!
Design is white with red lips including information about the stages of healing as well as the DOs and DON'Ts of lip blush aftercare.
Do keep lips clean, dry, and moisturize as directed by the technician. Do use an ice pack for swelling. Avoid irritation from salty or spicy foods. Don't touch, pick, or peel. Don't exercise for 5 days. Don't apply cosmetics, cleansers, or lotions.
Our company has been designing and printing cards for 5+ years with incredible feedback! We LOVE to see how you add our cards to your business. Please submit pics to us in your feedback!
Important Lip Blushing Healing Process Tips
During the first 24 hours, it is advised to gently blot your lips with a wet cotton pad or sterile cloth and let them air dry. This is recommended to keep the lips clean and remove any fluids that may result and minimize the formation of scabs.
When it comes to healing and lip scabs, it's important that you let scabs fall off naturally. Picking scabs can result in scarring as well as the loss of pigment in those areas. Additionally, it is suggested to avoid strenuous workouts and direct sun exposure for two weeks.
Avoid sleeping on your face as this could also cause the scabs to fall off prematurely.
Keeping lips moisturized is essential. Aquaphor is one of the most recommended products to keep the lips properly moisturized.
Your lip color will be very vibrant immediately after the lip blushing process. But this is not how they will stay. After the lip blushing healing process has ended, you can expect your lip color to fade approximately 25-50 percent, blending in perfectly with your natural lip color.
Expect your scabs to last five to seven days. Finally, it will take up to 4 weeks for your lips to be fully healed. In some instances, a touch-up appointment around 6-8 weeks may be considered to tweak the shape of the lip blush, or to fill in areas that may require additional pigment.