We can all agree that using the right exfoliator makes all the difference if you have dry, flaky skin. The perfect product for your skin type will transform your skin to smooth and radiant! I've compiled a list of the 25 best exfoliators for dry skin in 2023. From drugstore and affordable exfoliators to toning and moisturizing exfoliators, I've researched them all. Based on these five types of healthy skin: normal, dry, oily, combination (both oily and dry skin), and sensitive, I've included a top product for each.
I may earn a commission when you purchase through a link on this page.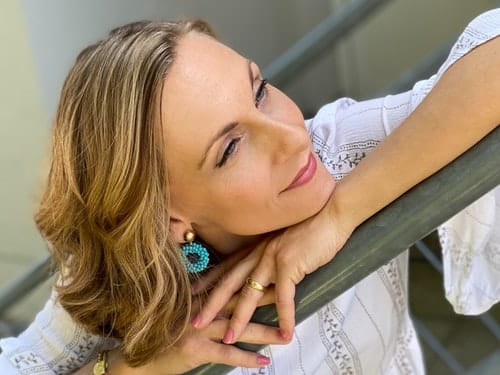 As an Amazon Associate, I may earn a commission from a qualifying purchase, at no additional cost to you. This enables me to continue to provide amazing free content for you. Thank you!
The 25 Best Exfoliators for Dry Skin in 2023
Fair-trade cane sugar is used in this golden body scrub to improve the skin by sloughing off dead skin cells. Colloidal gold strengthens and restores the body. This scrub has a lovely smell thanks to a unique mix of flower oils.
Natural alpha-hydroxy acid (AHA) and beta-hydroxy acid (BHA) coupled with jojoba spheres exfoliate the skin, minimize the appearance of wrinkles, improve skin texture, and reveal a more youthful appearance.
Anti-acne face cleanser that helps clear existing blemishes and prevents future breakouts. The salicylic acid provides treatment for hours even after rinsing while the green tea extract helps soothe skin.
An exfoliating cleanser for smooth and clean skin is excellent for sensitive, oily, or acne-prone skin. Formulated with 10% glycolic and salicylic acid. Acne and black patches are reduced. The gentle yet efficient glycolic peel eliminates makeup and grease without over-drying your skin.
This Set Includes Ascorbic Acid 8%+Alpha Arbutin 2%! Hyaluronic Acid 2%+B5! Glycolic Acid 7% toning solution! Help fight visible blemishes and improve skin radiance! Glycolic Acid 7% Toning Solution from The Ordinary is a toning solution that offers mild exfoliation for improved visible clarity.
For perfect makeup, start by prepping your skin with a silky base. The Sand & Sky Flash Perfection Exfoliating Face Cleanser is a three-in-one wonder worker… Detoxifies the skin by removing impurities and oils that clog pores… Smoothes and resurfaces the skin by exfoliating using a mix of chemical and physical exfoliants.
This creamy, moisturizing cleanser emulsifies makeup and cleanses debris while nourishing skin with critical daily vitamins. Physicians formulated that soothes and reduces irritation.
Don't use abrasive scrubs on your skin. This is a highly effective face cleanser for dull, dry, or sensitive skin. Get gorgeous, younger-looking skin. With each wash, you may help eliminate stubborn blackheads, cleanse and reduce pores, exfoliate dull or dead skin cells, and hydrate to the base of your skin.
Gentle face exfoliant with clarifying tea tree essential oil for oily, mixed skin. This face scrub gently scrapes away dry, dead skin cells, leaving you feeling clean, smooth, and luminous. A combination of moisturizing oils helps to soothe redness while nourishing and protecting the skin.
Boost hydration and banish bumps. Multifunctional body lotion combines the advantages of a chemical exfoliator and a thoroughly moisturizing moisturizer. The 10 % Lactic Acid (AHA) resurfaces the top layer of skin, exposing healthier-looking, and silky smooth skin.
Neutrogena Skin Perfecting 7% AHA/PHA blend + HA daily liquid facial exfoliant for dry skin is designed to supplement the skin's natural regeneration process by gently sweeping away dead, dry surface skin to reveal fresh, soft skin.
This glycolic acid-enriched gel exfoliant completely cleanses the skin, exfoliates dead skin cells that ordinary facial cleanser or face wash cannot remove, eliminates excess oil and pollutants, and unclogs pores, exposing smooth, revitalized, young skin.
Exfoliator contains 2% BHA (Beta hydroxy acid) helps unclog and shrink enlarged pores and removes dead skin cells. Redness, wrinkles, aging, enlarged pores, and blackheads are all reduced. Improves skin texture dramatically for luminous, young, even-toned skin.
Aveeno Positively Radiant Skin Brightening Daily Scrub cleanses while also improving skin tone, texture, and clarity, resulting in softer, brighter skin. It is appropriate for sensitive skin and daily usage, and it is non-comedogenic, which means it will not clog pores.
Brown Sugar Body Scrub and Face Scrub is a soothing sugar scrub that can be used on the face, body, and feet. It is a triple-action exfoliant and moisturizer for the body and face. It contains only pure and natural chemicals and works as a natural exfoliant to remove dead skin while hydrating to reveal fresher, healthier clearer skin.
Exfoliating body scrub contains chemical and physical exfoliants that sweep away dry, rough bumps to reveal healthier-looking skin that is incredibly smooth. Buff away dead skin using a 10% solution of glycolic and lactic acids to help loosen the skin's top layer and unclog pores.
Himalayan Salt Body Scrub from M3 Naturals! Enjoy the greatest exfoliating sensation as a body scrub, face scrub, lip scrub, hand scrub, or foot scrub. Our Himalayan salt with lychee oil is moisturizing and antioxidant-rich, and it will help restore your natural skin while cleaning away undesired pollutants and dead skin cells.
Remove black heads, minimize pore size, reduce acne scarring, and gently remove dead skin cells to reveal beautiful, smooth, young skin. Clear blackheads, exfoliate gently, reduce pore size, erase acne scars, and exfoliate dead skin cells for a blemish-free, luminous look.
Quartz crystals, strawberry seeds, and jojoba beads are used in this face exfoliating scrub to gently wipe away dullness. This non-abrasive brightening face scrub delivers superb exfoliation without the harm that strong skin exfoliants like an apricot face scrub cause. This paraben-free face scrub not only exfoliates dead skin with mild microdermabrasion but also encourages healthy cell regeneration.
Face scrubber, exfoliator, and cleanser all in one. For mild exfoliation, the cleanser is accompanied by volcanic pumice and bamboo. This face exfoliant has skin-loving natural and organic components that will keep your skin gleaming. It will wipe away dirt and filth in addition to being a face exfoliating scrub.
This rinse-off exfoliant removes dead skin cells softly and without abrasion. The light cream composition, infused with natural enzymes from Papaya and Pineapple, cleanses and protects while leaving skin looking and feeling smooth, rejuvenated, and radiant.
Increases the absorptivity of the skin for maximized hydration that lasts all day. Replenishes the natural balance and removes irritants and dead cells from the skin for happy, healthy skin. Perfect for sensitive, easily irritated skin
23. Clarins One-Step Gentle Exfoliating Cleanser with Orange Extract
A polishing cleanser that removes makeup, embedded pollutants, and dead surface cells. This mild daily cleanse gives your skin a spa-like glow in a single time-saving action. Orange extract softens, refreshes, and revitalizes the skin while leaving a lovely aroma. Moringa seed extract cleanses and refines the skin. This product is appropriate for all skin types.
This anti-aging mask uses Hungarian Moor mud, which is high in calcium and magnesium, to pull out pollutants. Plankton extracts lift and tighten the skin, resulting in a smoother complexion.
This best-selling night cream gently exfoliates, renews, and hydrates the skin of the face. This unique solution contains glycolic acid and Bio-Renewal Protein, works overtime as you sleep to help eliminate flaws and significantly reduce fine wrinkles. You'll wake up with clearer, more attractive skin. Provides a radiant, young complexion by providing an overall glow.
---
What is a skin exfoliator?
Exfoliating is the process of removing dead skin cells from the surface of your skin. This removal process uses a chemical, granular rub, or exfoliation product or tool.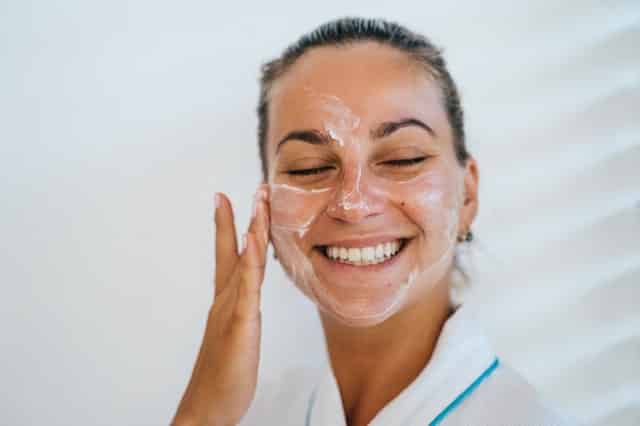 Dead skin removal should be performed gradually. Your skin naturally sheds dead skin cells to make room for new cells every 30 days or so.
Exfoliator
There are a few abrasive materials to pick from for manual exfoliation, including:
cleansing scrubs
exfoliating mitts
dry brushes
loofahs
pumice stones
microneedling or micro derma rollers
Best facial scrubs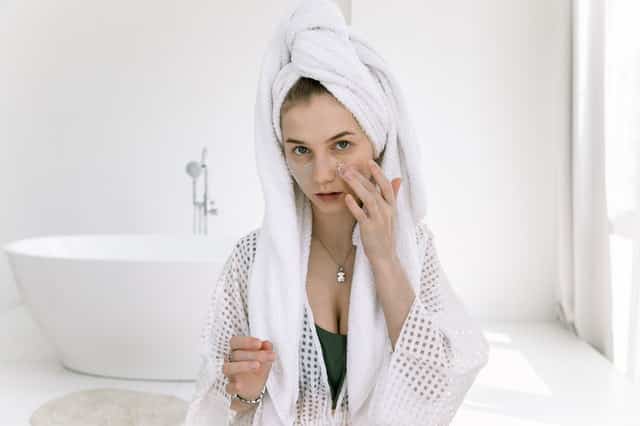 Face scrubs can help improve the entire texture of your skin. It is important to select a product that is appropriate for your skin type. To achieve the greatest results, go easy on your face. Just a few exfoliation sessions per week can be enough to see and feel the effects.
Exfoliate products for face
An exfoliator is the best way to achieve glowing skin you can do from the convenience of your home. Exfoliation involves manually sloughing away dead skin cells to reveal the fresher, more luminous cells beneath. Resurfaced skin may also help your products to penetrate more deeply.
Best exfoliant for face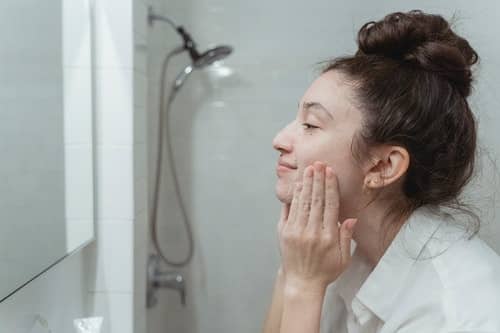 Despite the advantages, using the wrong exfoliator for your skin type can cause redness, irritation, and even breakouts. Using an exfoliant that is either too harsh or too delicate for your skin type will deprive you of the bright finish you seek.
Dead skin removal face
If someone wishes to exfoliate dead skin removal face, there are a number of steps you can take:
Use gentle methods specifically for the face
Avoid the delicate skin around your eyes and on the lips
Make sure your is always clean before exfoliating
Exfoliate the skin either manually or chemically
Scrub for dry skin on face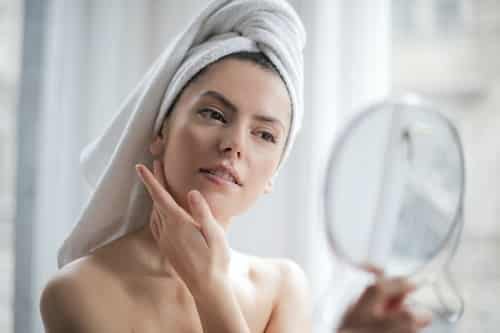 Exfoliation is very important if you have dry skin. Dry skin causes flakiness, which must be totally removed in order to repair the dryness. Dead cells clog pores, preventing moisturizers from penetrating deep into the skin layers. So, the first step in healing dry skin should be to use a decent dry-skin face scrub. 
Exfoliating facial
Exfoliating facials are designed to remove dead skin cells from the skin's outer layers and accelerate cell turnover, restoring a healthy radiance and even skin tone.
Facial exfoliation can be done manually or chemically, with exfoliating products ranging from gentle jojoba grains, coffee grinds, and sugar scrubs to more harsh procedures like chemical peels and microdermabrasion.
Chemical exfoliation
Chemical exfoliants are acids that remove dead skin cells from the skin. They are available in a variety of concentrations. Milder formulas are available over the counter, however, stronger formulations are often applied by a dermatologist in the form of a chemical peel.
Liquid exfoliants
A liquid exfoliant, also known as an exfoliating toner, employs chemicals such as Alpha Hydroxy Acids (AHAs) and Beta Hydroxy Acids (BHAs) to sweep away dulling dead skin cells, leaving skin smoother and more vibrant. They are more effective than ordinary scrubs due to their active components.
Exfoliators for sensitive skin
Gentle chemical exfoliants, such as glycolic and lactic acid, in low concentrations are appropriate for sensitive skin. Physical exfoliation that involves physically and manually removing dead skin cells using a product like a face scrub that contains some type of small, rough particles, should be avoided. When it comes to delicate skin exfoliating, less is more.
Sensitive skin face scrub
Face scrubs and gritty exfoliators can be a nightmare for anybody with sensitive skin, resulting in redness or even breakouts. There are non-irritating scrubs available that contain no sulfates or just less-abrasive beads, that will leave you with smooth, luminous skin without irritation.
Face scrub sensitive skin
Whatever scrub you choose for sensitive skin, make sure to test it on a tiny spot first to see if your skin reacts in any way.
Face scrubs with oats, such as Queen Helene Gentle Facial Scrub, Oatmeal & Honey, are excellent for sensitive skin. They assist in deeply cleansing your skin without causing any harm to it.
So, before you pick a face scrub for your face, make sure you know what type of skin you have. The same is true when making a DIY face scrub for beautiful skin. They are affordable, and the majority of the ingredients can be found in your kitchen.
Best drugstore exfoliator
Finding the best exfoliator from the drugstore for your skin type will help your skin better absorb other products without breaking the bank. Exfoliation is a key step in any balanced skincare routine when done correctly. Benefits include clear pores, better circulation, and an even skin tone.
Aveeno Positively Radiant Skin Brightening Exfoliating Daily Facial Scrub is a quality drugstore exfoliator worth checking out.
Many of the best exfoliators for dry skin listed above fall in the drugstore exfoliator category. These top products can be recommended by top dermatologists and skincare experts – all available at your local drugstore.
See also…
Best anti aging skin care products
Can dark circles under eyes be removed
Exfoliating gloves pros and cons
What are exfoliating gloves?
The feel of exfoliating gloves is similar to that of a loofah or a dry brush, but they fit over your hands like a pair of warm winter mittens. They exfoliate your skin by eliminating dead skin cells; just slough away old, dead skin by rubbing the dual-sided rough glove over your body.
Two exfoliating gloves I recommend are the Seraphic Skincare Korean Exfoliating Mitts  and Zakia's Morocco Original Kessa Exfoliating Glove .
Pros
Exfoliating gloves, when used a couple of times each week, can assist in free skin of cell build-up, which is a primary cause of skin dullness and breakouts. It helps with the removal of dull, dead skin, allowing the new, healthy skin beneath to emerge. As a result, the skin may seem healthier and more radiant. They can also aid in the prevention of ingrown hairs, which can result in unattractive patches.
Great for the removal of dead skin
Allows new, healthy skin to emerge quicker
Helps prevents ingrown hairs
Cons
Despite the numerous advantages of exfoliating gloves, there are a few drawbacks to be aware of when using exfoliating gloves.
These drawbacks are preventable and do not mean that exfoliating gloves are harmful to wear. Care should be taken to use in moderation, especially if you have sensitive skin.
Exfoliating gloves could result in skin irritation
Can introduce bacteria to your skin, if not properly cleaned after each use
Best exfoliator for older skin
Exfoliating your skin at every age has its advantages. Young women exfoliate their skin to give it a nice scrub, which helps to avoid blemishes and creates a healthy-looking glow.
As we get older, acne is not normally much of an issue, but we do have to deal with other difficulties like dull skin and blocked pores. In addition, your skin tends to be more sensitive.
My pick for the best drugstore exfoliator for mature skin is Era Organics Microdermabrasion Facial Scrub & Face Exfoliator.
Summary
The use of exfoliators for dry skin can make your skin radiant and glowing. By removing dead skin cells, exfoliators allow for accelerated skin renewal and prevent clogged pores.
If you are just starting an exfoliation regime, start with a milder exfoliant to determine your skin sensitivity. Also, it is recommended to limit exfoliation to 2-3 times a week to prevent redness and irritation.
Skin exfoliation is an important part of any beauty regime. Choose the best products for your specific skin type for the best results!
If you enjoyed, Best Exfoliators for Dry Skin, be sure to check out my other posts below…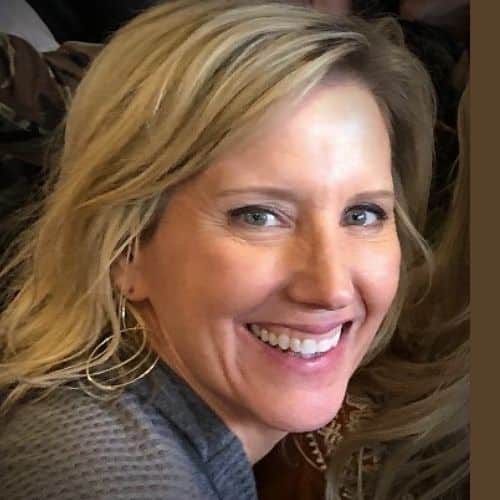 Claudia Faucher is a full-time fitness training expert and lifestyle blogger. She is also been a certified Les Mills BodyPump instructor for the past 5 years and a fitness instructor for over 20 years. Claudia is a personal trainer and creates fitness training programs for seniors and people of all ages. She likes to use her skills and experiences to help others on their fitness journeys.
Last update on 2023-11-28 / Affiliate links / Images from Amazon Product Advertising API