Best Compression Shirts for Loose Skin After Weight Loss. Discover the best compression shirts for loose skin after weight loss that will boost your confidence and self-esteem, and make you look amazing.
I may earn a commission when you purchase through a link on this page.
Compression shirts are often recommended for people who have recently lost a lot of weight, as they can help to minimize the appearance of loose skin.
The compression can help to firm up the skin, and the shirt can also help to hold in any excess skin that might otherwise hang down.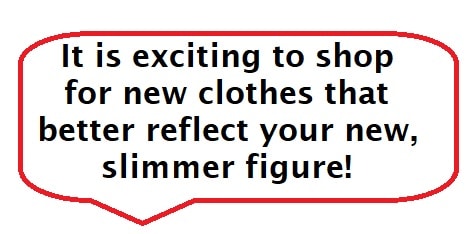 In addition, compression shirts can help to reduce the appearance of stretch marks and scars.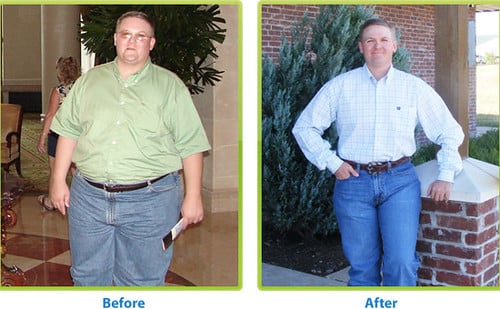 Congratulations on your weight loss journey! Few people can begin to understand the hard work and dedication it takes to achieve these life-changing results.
After transforming your body, you may be left with the next challenge.
How do I conceal loose skin?
Slimming shirts provide instant results for body shaping.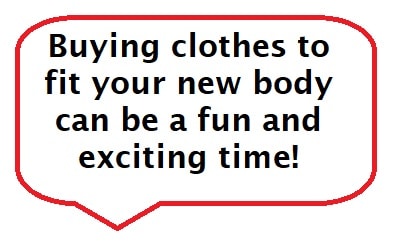 For many people at the start of their weight loss journey, how to hide loose skin seems like a good problem to have. If this is you, shirts that hide belly fat are a great option until you reach your desired weight goal.
Having loose skin means you have experienced major weight loss. Yay!
After your amazing weight loss, you feel incredibly proud of your accomplishments. But you also want to look good, too.
Let's get started.
Similar to support underwear, compression pants, and slimming vests, you must remember these three important aspects when purchasing compression clothing for loose skin
Right Fit
Your Personal Style
Body Type 
Let's admit it, not all compression shirts for slimming are suitable for every body type. As a result, you must be aware of your best features and choose the best one to emphasize them.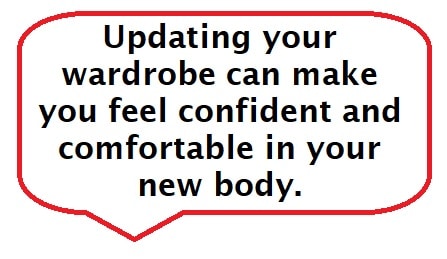 So consider the proper fit, which is based on the body shape and issues you may need to address. It's much easier to choose the best compression shirts for loose skin once you know the features you're looking for and styles that may not be to your liking.
---
Things To Consider Before Buying Best Compression Shirts for Loose Skin
Consider the following points below to assist you with your slimming shirt purchase.
1. Fabric Quality
Look for breathable fabrics that are easy to care for when selecting your compression shirt. Slimming shirts are made of nylon and spandex material. They provide a snug fit and are excellent for hot weather due to their moisture-wicking qualities that keep you dry and comfortable.
2. Consider the Size
When shopping for the best compression shirts for loose skin after weight loss or for slimming, expect them to fit much tighter than a classic plain white t-shirt. The snug fit provides support for body shaping and contouring.
3. Consider Your Style
In general, slimming undershirts come in two basic colors; black and white. When it comes to compression shirt styles, the most common are short sleeves, long sleeves, and front zipper vests.
4. Don't Hesitate To Try Different Brands
When buying compression shirts for the first time, purchase more than one, and try different brands. Slimming shirts can fit very differently from one manufacturer to the next.
5. Price
Compression Shirts for Loose Skin provide an instant boost in confidence and self-esteem. They are easily one of the best bargains in fashion! Prices start below $20 and go beyond $50, depending on the brand and amount of support you want.
Higher-priced compression shirts have superior support panels and thicker materials than the lower-priced styles.
Compression shirts for men to hide gynecomastia moobs are an excellent choice for people needing body shaping and maximum support.
Finally, once you have made your purchasing decision, plan to buy two or more at a time. This will prevent you from having to wash your slimming shirt each day.
---
Best Slimming Shirts to Boost Confidence and Look Great
You've done the hard work. Now it's time to look your best.
Whether you are shopping for a compression shirt for the gym, work, or a social gathering, use the list of features you have settled upon to buy the best one for you.
Here are the 11 Best Compression Garments for Loose Skin, that feature superior value, form, and function.
---
1. TNTOR Sleeveless Slimming Vest
Shop TNTOR: TNTOR Men's Compression Shirts
Do you want to achieve remarkable results instantly? This slimming compression shirt will effectively conceal man boobs, tighten beer belly with 12 specific structural panels in front, trim love handles on the sides, reduce back fat, and radically enhance back posture with criss-cross back panels.
Pros
Very comfortable fit
Superior compression
Stays tucked all-day
Cons
Recommends hand washing only
---
2. TAILONG Compression Shirt
Shop Tailong: Tailong Compression Shirt for Men
This slimming undershirt is constructed of nylon and spandex, a breathable and incredibly soft fabric that delivers next-to-skin comfort with this belly compression shirt, while the mesh design allows for targeted airflow. This slimming compression undershirt can be relied on to thin your torso and display your finest shape possible, whether you want to look your best at the gym or underneath your work clothes.
Pros
Great value
Perfect for working out and breaking a sweat
True to size
Cons
Tendency to ride up while doing activities
You may also be interested in compression sleeves for shoulder pain.
---
3. Odoland Body Shaper Slimming Shirt Tummy
Shop Odoland: Odoland Body Shaper
Odoland men's elastic slim shapewear is a belly body shaping vest that tightens and shrinks your protruding stomach. It may be used as slimming underwear with a suit and shirt as a shaper vest.
Pros
Very comfortable slimming shirt
Good value
Perfect for daily use
Short sleeve ideal for users that find tank tops uncomfortable
Cons
Larger users complain about tight-fitting armpits
---
4. Under Armour HeatGear Compression Short-Sleeve T-Shirt
Shop Under Armour: Under Armour HeatGear Compression T-Shirt
HeatGear® fabric is ultra-light and provides exceptional coverage without weighing you down. Strategic ventilation is provided via mesh underarm and back panels. The ergonomic design keeps seams out of high-abrasion regions, extending the life of the garment. Constructed with a hybrid raglan sleeve for improved freedom of motion and comfort.
Pros
Superior fit and comfort
Nice styling
Thin, lightweight compression
Cons
Not a true slimming compression shirt
---
5. Henicepte Slimming Tummy Control and Gynecomastia Shirt
Shop Henicepte: Henicepte Men Slimming Tummy Control Shirt
Hide your moobs, make your chest appear smoother, make your stomach appear smaller, reduce the beer belly, trim the love handles, and provide your back support. Even if you don't exercise, this slimming body shaper vest makes you appear to lose weight.
Pros
Quality construction
Comfortable
Good value
Cons
---
6. Eleady Compression Shirt for Slimming
Shop Eleady: Eleady Compression Shirt for Slimming
The comfort and functional design of this men's slimming compression undershirt give an immediate slimming effect when wearing it underneath various sorts of apparel, such as exercise shirts, t-shirts, sweaters, and formal dress shirts, and you will almost forget you are wearing a sports vest.
Pros
Specifically designed to hide man boobs
Superior support
Good value
Comfortable fit
Cons
Can be difficult to pull on
---
7. Odoland 3 Pack Body Shaper Tank Top
Shop Odoland: Odoland 3 Pack Body Shaper Tank Top
Discover this It is a revolutionary slimming and lifting undergarment, which has incredible support for men's slimming effect.
Pros
Good for back and tummy
Sleek and thin material for superior comfort
True to size
Cons
Some users hoped for a tighter fit
---
8. Neleus Athletic Compression Base Layer Tank
Shop Neleus: Neleus Athletic Compression Base Layer Tank
Neleus Athletic Shaper Tanks feature superior construction and great fit. These tank tops are made from flexible material to provide support and functionality. Moisture-wicking fabric sweeps away sweat and dries quickly. They are suitable for all sports indoors and outdoors.
Pros
Lightweight undershirt for mild gynecomastia
Can be easily worn under shirts
Excellent price
Cons
Some users have complained about the shirt bottom rising up
---
9. Underworks Performance V-Neck T-Shirt
Shop Underworks: Underworks Performance V-Neck T-Shirt
Underworks Performance V-Neck T-Shirts feature 4-way stretch fabric that flows better in all directions and fits like a second skin.  Constructed to minimize chafing and provide excellent body contouring.  The moisture-wicking fabrics are soft, and breathable, and keep you dry and comfortable.
Pros
Good styling
Tight but comfortable
Great price
Cons
Material not as smooth as expected
---
10. Esteem Apparel Slimming Undershirt
Shop Esteem Apparel: Esteem Apparel Slimming Undershirt
Provides an instant slimming effect on the chest and torso. These men's chest compression shirt binders are designed to provide the appearance of a slimmer chest and abs beneath any type of apparel. Without surgery or drugs, flatten your chest fat in an instant. Gynecomastia sufferers will appreciate this product.
Pros
Good construction
Comfortable
Good for the back and stomach area
Great value
Cons
Sizing is off by at least one size
---
11. Esteem Apparel Compression Shirt to Hide Gynecomastia Moobs
Shop Esteem Apparel: Esteem Apparel Shirt to Hide Gynecomastia
Esteem Apparel Compression Shirt to Hide Gynecomastia Moobs. Consider this compression shirt from Esteem for top-of-the-market support. Provides an instant slimming effect on the chest. These binders are designed to provide the appearance of a slimmer chest and abs beneath any type of apparel.
Pros
Effective for slimming chest
Can be worn under a shirt or uniform
Cons
It may be too constrictive for large bellies
---
FAQs About Hiding Loose Skin
Does loose skin go away?
After small to moderate amounts of weight loss, your skin will likely retract on its own. There are several natural home remedies for loose skin that may help as well. For extreme weight loss, body-contouring surgery or other medical procedures may be required.
Compression clothing for loose skin, does it work?
Reduced skin-to-skin friction is one of the best ways to help prevent these issues. Applying powder between your skin to minimize moisture and chaffing is one way to achieve this. Additionally, you should wear compression clothes to keep your skin in place and avoid friction.
Can compression garments prevent flabby skin during weight loss?
Compression garments can help lessen the look of sagging skin in the short term if you seek a quick cure. They can also help with typical rashes caused by chafing. The use of powder can reduce chaffing and excess moisture between loose layers of skin.
Food to eat to help with loose skin
1. Foods containing vitamin C
2. Food containing zinc
3. Carrots and sweet potatoes
4. Tomatoes and bell pepper
5. Garlic
Does drinking water help with loose skin?
Sagging skin might result from rapid fat loss or excessive weight loss. Many individuals believe that fasting would tighten their skin, however, this is an unhealthy practice that can really harm your skin. You can gradually tighten your skin and retain a healthy shine by drinking enough water every day.
How to Tighten Loose Skin on Stomach
Your skin contains collagen and elastin, which allows it to stretch and constrict in response to changes in your weight. Collagen and elastin may decrease as you get older or at particular stages of your life. As a result, your skin won't be able to adapt as readily, resulting in sagging or loose skin.
Here are 6 ways to tighten loose skin on the stomach
Add exercise to your daily routine

Try skincare products designed to reduce loose skin

Stop smoking today

Use a quality sunscreen to reduce UVA and UVB rays

Drink more water

Take collagen supplements
How to wash a compression shirt?
Depending on the manufacturer's instructions, compression garments can be machine or hand-cleaned. If you're going to wash your clothes, put them in a mesh lingerie bag to avoid snagging and losing little items. Never use hot water and always use the gentle cycle.
How long do compression shirts last?
The amount of use and how it was laundered can greatly impact the overall lifespan of your compression shirt. Many people wear their compression gear on a daily basis and typically throw them in the washer (and dryer) with the rest of their dirty clothes. While this will not damage your slimming shirts immediately, it will break the fibers down much quicker than if hand washing was used.
Do compression shirts keep you warm?
Compression clothing wicks perspiration and moisture away from your skin, keeping you dry and warm while you push yourself to your limits outside in the weather.
Do compression shirts help you lose weight?
It's important to remember that weight-loss compression clothes don't genuinely help you lose weight. Wearing these garments will not miraculously cause you to lose weight. Only a calorie deficit and exercise can help you lose weight.
Can compression shirts help with back pain?
Compression shirts help with back pain in these ways
Reduce muscle fatigue
Support sore, tired muscle
Improve structural support of back and spine
Are compression shirts good for shoulder pain?
Compression shirts provide your shoulders with specific structure while also helping to retract your shoulder blades for better posture. They also provide compression to the muscles surrounding your spine, allowing for faster recovery and relaxation after long days of bending, twisting, and lifting.
If you enjoyed, "Best Compression Shirts for Loose Skin After Weight Loss", be sure to check out more related posts below!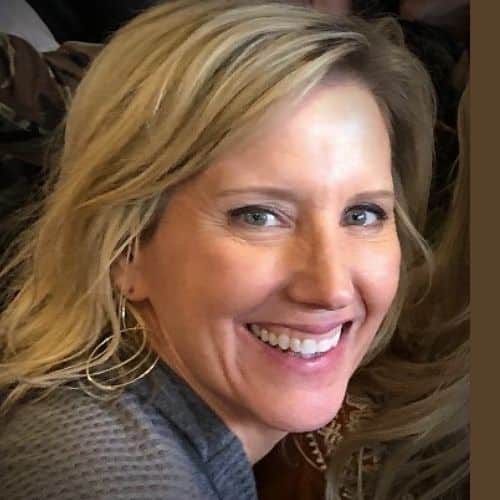 Claudia Faucher is a full-time fitness training expert and lifestyle blogger. She is also been a certified Les Mills BodyPump instructor for the past 5 years and a fitness instructor for over 20 years. Claudia is a personal trainer and creates fitness training programs for seniors and people of all ages. She likes to use her skills and experiences to help others on their fitness journeys.