Can dark circles under eyes be removed? Many people feel they make them look tired, older, or unhealthy.
Here are a number of ways people report they've eliminated or reduced the appearance of dark circles under their eyes.
Get more sleep
Elevate your head while sleeping
Use a cold compress
Reduce exposure to the sun
Use moisturizers to eliminate dark circles
Apply frozen cucumber slices
Apply tea bags
In this article, I will share my research on how to avoid surgery for dark circles under eyes and how to treat them quickly and safely.
Get more sleep
Lack of sleep can cause dark circles under your eyes. It can also make you look paler, which might make your dark circles appear darker and more pronounced. Make getting at least seven hours of sleep each night your goal.
Elevate your head while sleeping
Try extra pillows under your head to elevate your head. This can reduce the puffiness around the eye area.
Use a cold compress
A cold compress can reduce swelling and reduce dilated blood vessels. It can also reduce the appearance and help eliminate dark circles. Wrap a cold pack or a bag of ice cubes in a cloth and apply to your eyes.
Reduce exposure to the sun
You can reduce dark eye circles by protecting your skin from the sun. Ultraviolet radiation can worsen dark eye circles. Prevent worsening of dark eye circles by wearing sunglasses, moisturizers with sunscreens, and hats can reduce the skin from sun exposure
Use moisturizers specially designed to eliminate dark circles
There are numerous over-the-counter moisturizers that will help you with the dark circles under your eyes. Common ingredients include caffeine, vitamin E, aloe, hyaluronic acid, and/or retinol.
Here are some popular moisturizers for you to try.
Bestseller No. 1
Bestseller No. 2
PUFFY EYE CREAM - Instant results – Naturally rapid reduction eye cream, instantly ageless, Eliminate Puffiness and Bags – Hydrating Eye Cream w/Green Tea Extract by Frida – .8 oz
INSTANTLY YOUNGER LOOK – Stop wasting time and money on treatments and procedures that keep letting you down. Our patented Eyeliss Complex at Frida is an instant puffiness remover that gives you immediate results you can see! In just 5-7 minutes you'll enjoy firmer, plumper, smoother, and more youthfully radiant under eyes skin for up to 10 hours.
HOW TO USE? - Gently tap a tiny amount of the product over dry and cleansed skin; without moisturizer, makeup or any other oily residues. Use directly to the under-eye area where puffiness, eye bags and fine lines are located. Avoid any contact with the eyes. Do not rub or massage the cream. Let it work for 5-8 minutes without doing any facial expressions. Do not rinse off and avoid the use of any liquid skincare products/makeup, use only Powder-based products.
ANTI-AGING BENEFITS – Don't settle for an eye cream that doesn't do it. Our luxurious all-in-one dark circle eye cream delivers a powerful combination even better than the most expensive anti-aging skin products. Frida doesn't just protect against damaging free radicals, it also deeply moisturizes while making you look instantly ageless for a lifetime of flawlessness.
Bestseller No. 3
Sale
Bestseller No. 4
TruSkin Vitamin C Serum for Face, Anti Aging Serum with Hyaluronic Acid, Vitamin E, Organic Aloe Vera and Jojoba Oil, Hydrating & Brightening Serum for Dark Spots, Fine Lines and Wrinkles, 1 fl oz
ANTI AGING FACE SERUM - Vitamin C blends with Botanical Hyaluronic Acid, Vitamin E, Witch Hazel, and Jojoba Oil in an anti aging, skin brightening formula designed to improve wrinkles and dark spots
OUR CUSTOMERS KNOW BEST - Don't just take our word for it, see thousands of reviews from real Amazon customers rave about brighter, fresher looking skin
PLANT-BASED FORMULATION - No added synthetic colors, fragrances, parabens, phthalates, sulfates, PEGs, or GMOs. Our active botanicals combine in a silky smooth anti-aging serum that can be used day or night.
Sale
Bestseller No. 5
Apply frozen cucumber slices
In a reclining position, place one cucumber slice over each eye and relax while the cucumber's natural acids soak into your skin. Do this for 15 minutes.
Cucumbers are high in water content (which hydrates your thin under-eye skin) and contains vitamin K to help reduce any inflammation or discoloration.
Apply tea bags
Not only is tea great to drink, it is also a natural healer as well. Soak two teabags — use caffeinated tea — in warm water and then chilling the bags in the refrigerator for a few minutes. Place a bag on each eye for five minutes, then rinse eye area with cold water.
Summary – Can Dark Circles Under Eyes Be Removed?
There are a number of ways that people report they've eliminated or reduced the appearance of dark circles under their eyes.
Before considering cosmetic surgery, give these natural remedies a try. You may be quite surprised with the results!
This post contains affiliate links. I may receive a commission for a qualifying purchase.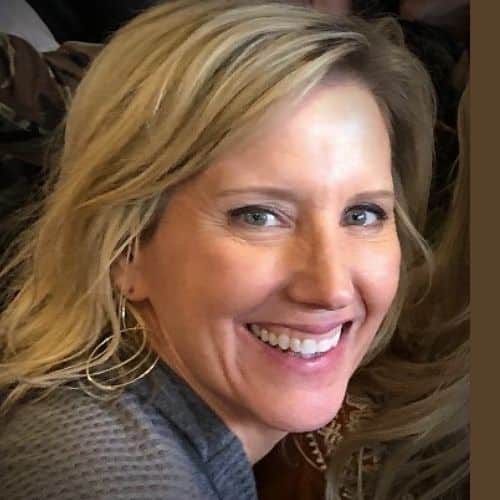 Claudia Faucher is a full-time fitness and lifestyle blogger. She is also been a certified Les Mills BodyPump instructor for the past 5 years and a fitness instructor for over 20 years. She likes to use her skills and experiences to help others on their fitness journeys.
Last update on 2022-06-22 / Affiliate links / Images from Amazon Product Advertising API