Cosmetic Botox is the most popular aesthetic treatment to erase facial lines and wrinkles for men and women. Today, over 7 million people each year get cosmetic Botox treatments from the early walk of life. This article will discuss the benefits of cosmetic Botox treatments as well as how many units of Botox for forehead you can expect to need.
This post contains affiliate links. I may receive a commission for a qualifying purchase. Thank you!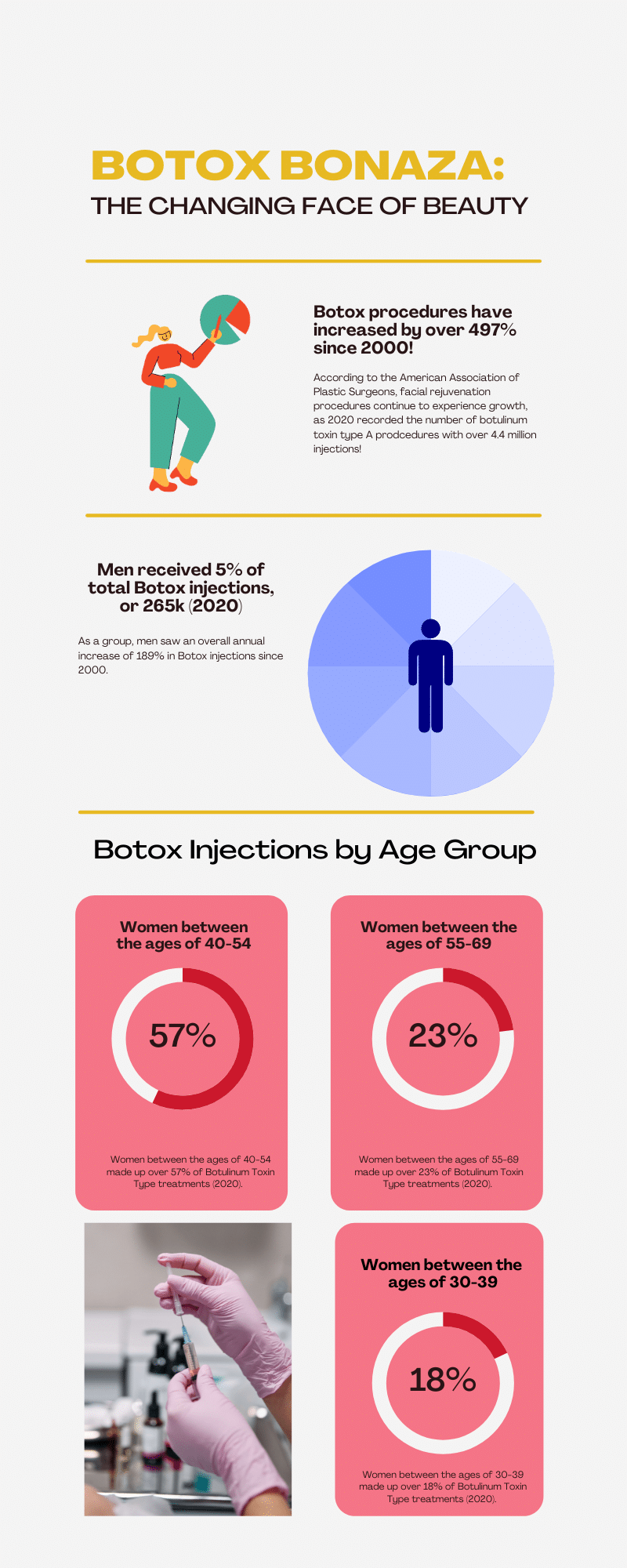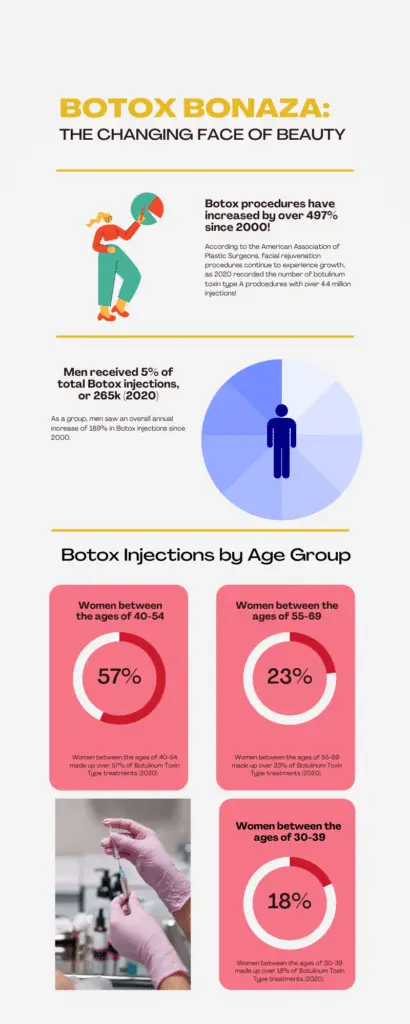 You're getting what?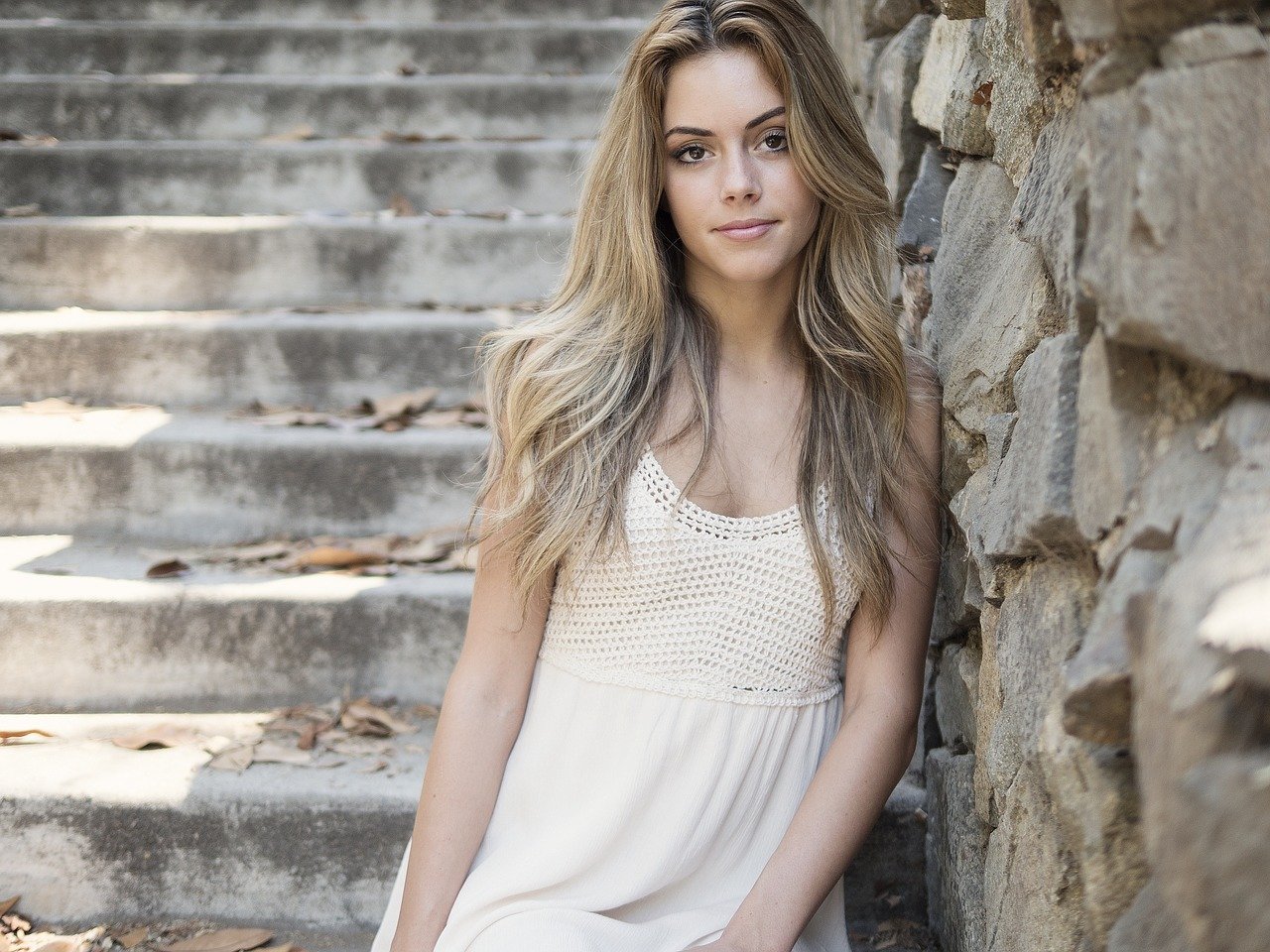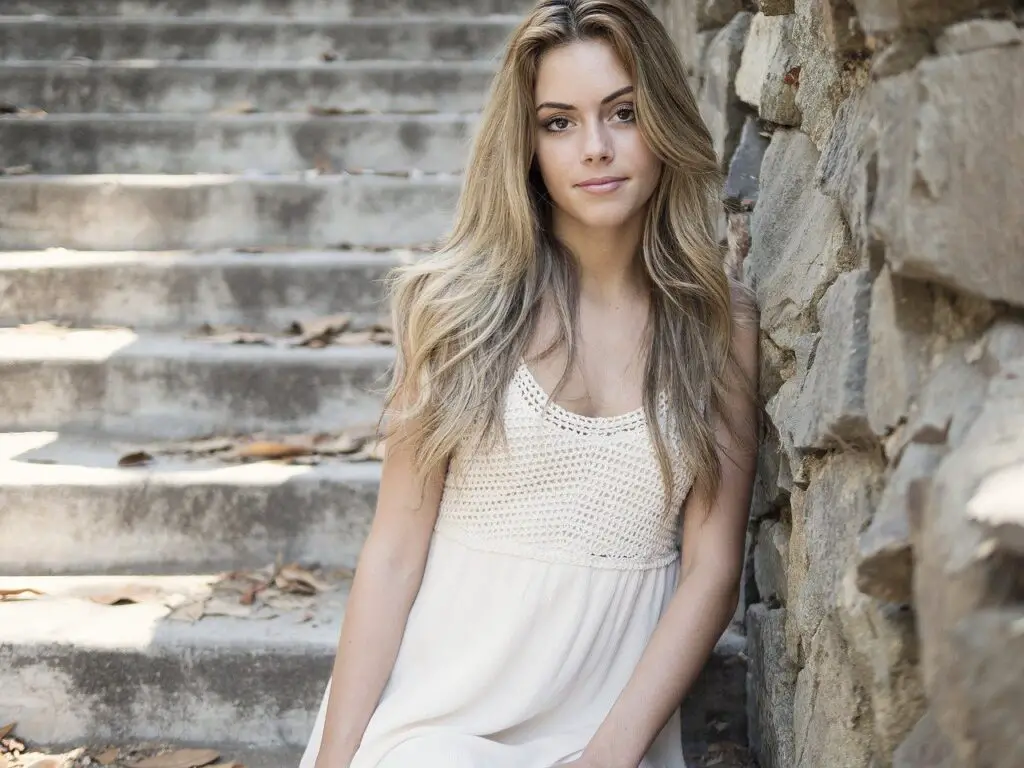 There's no denying, since it was first approved in 2002, cosmetic Botox treatments have rapidly gained acceptance throughout our culture.
What was once a treatment that was hush-hush, Botox treatments are now openly discussed among friends and colleagues.
Sarah Thomas, a 22-year-old student in Rochester, NY, said women there like to look younger: "Kind of ageless beauty." She gets chemical peels, which she started a few years ago, and fillers in her laugh lines.
"Once I saw them peeking through and I wanted them to be gone," she said. "I really love my new look. It's definitely a smoother look." Facial tweaks are common among the women she knows in their mid to late twenties, who get Botox and fillers, often in their lips.
---
Tanya Ruton, a 48-year-old stay-at-home mom, said that in Sacramento, fillers and especially Botox are common among the women she knows as well. But, unlike some areas throughout the country, the effect in California isn't always subtle. "Everyone's into getting big huge lips," but she says the results aren't always great.
Ruton gets fillers to help reverse the effects of aging and add some plump to her face. She said it is often difficult finding someone who'll give her subtle work, which can be frustrating. "Wherever you live, you need to network with friends to get valuable recommendations," she said. "Be careful using unknown surgeons or be lured in by discount offers!"
Moreover, the average age of first-time users has continued to drop!
What does someone in their 20's need to have Botox injections, you might ask?
Actually, the goal of Botox treatments is to prevent the formation of static lines altogether. These are the lines that get etched into our faces after years or decades of facial expressions, such as frowning, smiling, and raising our eyebrows.
The earlier these static lines are treated, the less likely these hard lines will be permanent.
So, as a result, more and more younger people are encouraged by their dermatologists or plastic surgeons to look into Botox treatments as a way of preserving their youthful looks later in life.
What is baby Botox?
Just to be clear, baby Botox does not involve the use of babies in any way. I have to admit, the name is perhaps not the best choice.
"Baby Botox" dosage uses a lower volume of Botox than a traditional injection to smooth fine lines and wrinkles. For example, instead of using 25 units of Botox for forehead area, you may use 10 units.
Many patients decide to go with Baby Botox as they do not want to look frozen but are tired of wrinkles in photos. This is a very popular treatment for first-time Botox patients.
Besides the volume of Botox used, Baby Botox is also about the technique. For skilled practitioners, if they're very precise in where they put the product, lower doses can be used. When done correctly, these focused micro-injections deliver the more natural.
One of the major drawbacks of traditional Botox treatments is the frozen look.
The benefit of Baby Botox is that it lowers the risk of your features appearing to be frozen.
Baby Botox can be used anywhere on your face, but it's best to create slight changes or to erase fine lines.
For example, crow's feet are a very delicate area of the face where a subtle treatment is more effective.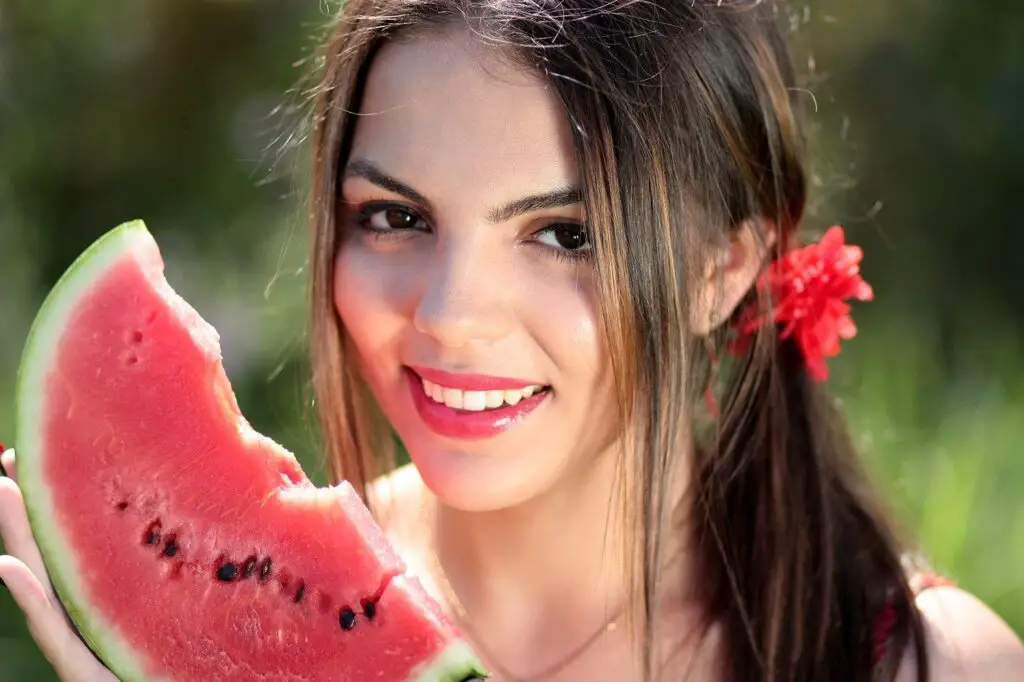 Baby Botox treatments are designed for subtle changes in fine lines and are not recommended for patients with very deep folds.
Botox often gets a bad reputation for leaving patients with a frozen look, but practitioners are quick to point out that's the fault of bad technique, rather than the procedure itself.
Since every face is different, you should seek a highly trained aesthetic physician about doing the injections.
Too often Botox is administered as a one size fits all approach, which works well for some, and not necessarily for others.
When deciding to go the baby Botox route, be sure to remember the lower dose of Botox may not remove all of the lines.
When it comes to units of Botox for forehead, some patients will try the lower dose first, and if needed, come back for additional treatments for the desired look they're after.
Starting early
Baby Botox is the perfect choice for those looking to prevent lines in the first place by starting treatment in their 20s.
Baby Botox is designed for younger Botox users who wish to prevent the formation of wrinkles in the first place.
The idea is to prevent wrinkles before they form by using Botox to manipulate the way wrinkle-causing muscles move.
The goal for practitioners is to study your facial expressions and how your face is aging and redirect it. Baby Botox can help you hold onto your baby face.
How long does Baby Botox last?
While regular Botox treatments can last up to 3 months, the results of Baby Botox last for around two months, but this varies from patient to patient. After this time, you may choose to have further treatments to maintain your results.
How many units of Botox for forehead are allowed?
Practitioners can inject up to 15–30 units of Botox for forehead treatments.
For "11" lines between the eyes (or glabellar lines), up to 40 units are indicated, with higher doses needed in male patients.
Botox injections for the forehead
Cosmetic Botox is an injectable cosmetic treatment used to relax facial muscles and smooth the appearance of wrinkles on the face.
The treatment paralyzes the muscles in your face temporarily and is typically injected into the forehead between your eyes.
Botox injections for the forehead are treatments to smooth horizontal lines and vertical wrinkles between the eyes. The injections work to relax the muscles that cause these wrinkles to form.
The two most popular areas for botox treatments are the forehead and between the brows.
Botox injections in the forehead to minimizes the appearance of vertical frown lines and horizontal forehead wrinkles.
Forehead Botox treatments, while effective at smoothing wrinkles, it can cause too much muscle relaxation, resulting in drooping eyelids or uneven eyebrows.
Be sure to consult a highly skilled Botox practitioners when considering this procedure.
Is forehead Botox painful?
Is Botox painful? If you're like me, I just hate needles. But this is the price of beauty.
Yes, any injection can hurt.
The good news?
The needles used for Botox injections are very small, so pain is usually minimal.
The area can be numbed with a topical anesthetic cream or cold pack 10-20 minutes before the injections are given, so you may not feel much pain, if any.
How long does Botox last in the forehead?
In most cases, you will see results in about 1-2 days as your muscles slowly relax and the skin begins to smooth, with full results at 7-10 days.
With a regular Botox treatment, once your forehead wrinkles have totally relaxed, you can expect to see results for about 3-4 months.
You can expect the results to last the same amount of time in other treated areas as well.
It is recommended that you work with your doctor to determine the right follow-up schedule you can experience consistent results.
For best results, the longer you keep those muscles relaxed, the better your results will be for those lines.
More good news! Those lines won't get any deeper while you're experiencing the effects of Botox.
Who does botox injections near me?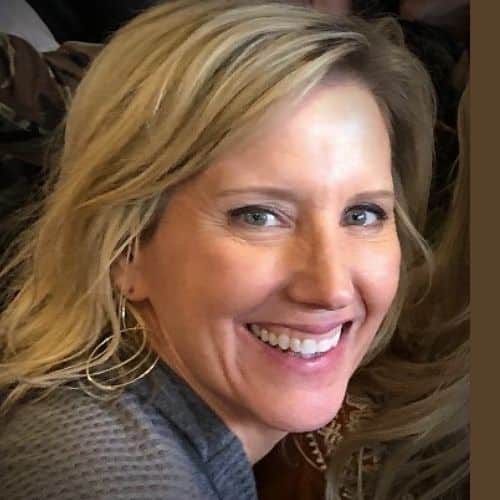 Claudia Faucher is a full-time fitness and lifestyle blogger. She is also been a certified Les Mills BodyPump instructor for the past 5 years and a fitness instructor for over 20 years. She likes to use her skills and experiences to help others on their fitness journeys.