Covering up melasma can sometimes feel like a full-time job. Whether it's hiding the dreaded melasma mustache or markings on the forehead, melasma sufferers can spend hours a day disguising this skin condition. Luckily, there are products that can help! In this article, I have created a round-up to find the best cream to remove dark spots on face!
Our top pick!
Meladerm® – Formulated without hydroquinone, Meladerm® brightens the skin and reduces the appearance of hyperpigmentation including melasma, dark spots and uneven skin tone. 30 Day Money Back Guarantee.
---
What is melasma?
Melasma is a common skin problem. The condition causes dark, discolored patches on your skin.
Symptoms of melasma
Melasma causes patches of discoloration. These patches appear darker than your usual skin color. It normally occurs on the face and is symmetrical, with matching marks on both sides of the face. Also, areas of your body that are often exposed to the sun can also develop melasma.
Brownish-colored patches usually appear on the:
cheeks
chin
forehead
bridge of the nose
In addition, melasma can also occur on the neck and forearms. This skin discoloration doesn't do any physical harm, but you may not like the way it look.
Causes of melasma
Medical experts are not sure what causes melasma. Studies have shown women represent 90% of the people suffering from melasma.
Darker-skinned individuals are more at risk than those with fair skin. This skin condition is also associated with estrogen and progesterone sensitivity. As a result, birth control pills, pregnancy, and types of hormone therapy can all trigger melasma.
Moreover, excessive sun exposure can cause melasma because UV rays have an effect on the cells that control skin pigmentation.
Other top choices for the best cream to remove dark spots on the face!
Sale
Bestseller No. 1
Bestseller No. 2
Dark Spot Remover for Face and Body, Dark Spot Corrector, Musely Dark Spot Cream, Melasma Treatment for Face, Hyperpigmentation Treatment, Formulated with Hyaluronic Acid, Retinol, Vitamin C & E - 1.7 FL.OZ
【Effective Dark Spot Corrector】Our dark spot corrector cream is formulated with highly effective ingredients include Vitamin B5, C & E, Hyaluronic acid, retinol and jojoba oil & Collagen. Rich in vitamins & Antioxidants 49% active blend for the dark skin on your face and body. It speeds up cell turnover for more even-toned skin tone, lighten your existing dark spots. You can use this cream on your underarm/armpit, knees, elbows, areola, nipple, neck, lips, and other private areas.
【Diminish Dark Spots & Even Skin Tone】Dark spot remover cream thoroughly targets various types of spots, to fade discoloration from Hyperpigmentation, Sun spots, Age Spot, Brown spot, Freckle, Melasma, Scarring, blemish etc. The quick-absorbing texture does not have a sticky feel, leave your skin looking and feeling softer and more radiant.
【Works Fast】The dark spot remover cream will provide visible results after 4 weeks when used as directed: use once or twice daily. We waste no time in giving you the skin you have always wanted. Have beautifully flawless skin in just a few short weeks.
Sale
Bestseller No. 3
Sale
Bestseller No. 4
Bestseller No. 5
CITYGOO Dark Spot Remover for Face and Body, Dark Spot Corrector Cream, Natural Ingredient,Enriching Skin Care For All Skin Tones - Melasma, Freckle, Sun Spot Remover & Blemish Reducer-1.7 FL OZ
💚 DARK SPOT CORRECTOR REMOVER – CITYGOO Dark Spot Corrector contains powerful and effective ingredients that works deeply in the skin to reduce dark spots, hyperpigmentation, scars, discoloration, melasma, uneven tones on the face and body to give you an even new skin tone.
💚 NATURAL &Effective INGREDIENTS – CITYGOO Dark Spot Corrector Formulated with intensive, comprehensive skintone correcting technology including our powerful anti-irritant boosting compound and advanced anti-spot ingredient The unique combination of licorice root extract, α-arbutin, nicotinamide, vitamin E and SOD can effectively inhibit the activity of tyrosinase in skin, and block the formation of melanin. It removes pigment, facial freckles, chloasma, as well as other stubborn stains.
💚 HOW LONG TO SEE RESULTS?--- 1. In about 2 weeks the deeper skin of the dark spots will begin to brighten. In 5-6 weeks, the melanin will begin to dissolve, and you will see noticeable spot reductions. Obvious results can usually be seen in 6-8 weeks; 2. It takes longer (around 2-3 months) for people with thick stratum corneum to see obvious results.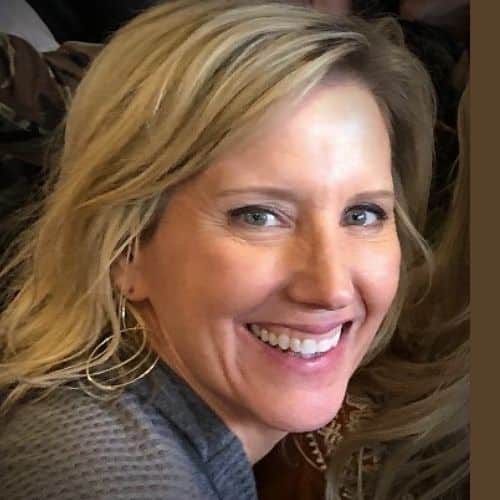 Claudia Faucher is a full-time fitness training expert and lifestyle blogger. She is also been a certified Les Mills BodyPump instructor for the past 5 years and a fitness instructor for over 20 years. Claudia is a personal trainer and creates fitness training programs for seniors and people of all ages. She likes to use her skills and experiences to help others on their fitness journeys.
Last update on 2022-08-30 / Affiliate links / Images from Amazon Product Advertising API