Let's face it, those pink-white skin lines can be pretty annoying. Ugh.
I may earn a commission when you purchase through a link on this page.
Good news!
We're here to introduce you to some of the best products to remove stretch marks currently available.
#1 Doctor & Pharmacist Recommended Brand for Scars 
Clinically shown to improve the overall appearance, color, and texture of scars
The ONLY 1x daily topical gel making it one of the most cost-effective products available
Works for many types of scars, including acne scars, surgery scars, and scars from burns, cuts, and other injuries
From Mederma – the #1 Scar Care brand
---
Here are some other names for stretch marks you may see:
Stria (single) or striae (plural) — the original meaning for stria was a furrow or long line
Adolescent striae (stretch marks associated with adolescents)
Physiological striae (these are not associated with any underlying condition)
Pathological striae (which are due to an underlying disease or condition)
Striae rubrae (which appear as red)
Striae albae (white appear as white)
Striae atrophicae (related to thinned skin)
Striae gravidarum (typically following pregnancy)
Striae distensae (as a result of stretched skin)
Research on stretch marks has shown we're more likely to experience stretch marks when our skin is dry or stretching quickly. This can come from a number of events, but typically from rapid weight gain or during pregnancy.
➥Discover Women's One Piece Swimsuits for Women Athletic Training Swimsuits Swimwear
Some of the best ways to prevent stretch marks are adequate hydration, maintaining healthy and consistent body weight, and eating a diet rich in vitamin C, vitamin D, vitamin E, and zinc.
---
Bio-Oil Skincare Oil, Body Oil for Scars and Stretch Marks
IMPROVES APPEARANCE OF ACNE SCARS AND STRETCH MARKS – Clinically proven and dermatologist recommended to help repair skin damage and scars from pregnancy, surgery, injury, acne, C-section, aging, and more.
CAREFULLY FORMULATED, NATURAL BODY OIL – Vitamin A Oil and Vitamin E Oil for skin help maintain healthy-looking skin while natural Chamomile Oil, Sunflower Oil, and Lavender Oil calm, soothe, and cleanse damaged skin and with anti-inflammatory protection.
LOCKS IN ESSENTIAL MOISTURE WITHOUT CLOGGING PORES – Uniquely formulated non-greasy body oil that hydrates skin and helps retain essential moisture in cuticles and nails.
HELPS SMOOTH UNEVEN SKIN TONES – Works naturally with the texture and rhythm of your skin to help improve the appearance of your uneven skin tones.
FORMULATED FOR ALL SKIN TYPES – Keep Bio-Oil Skincare Oil on hand to ensure the whole household is covered. Helps soften skin and repairs damage for all types, tones, textures, and areas of your skin.
---
➥Read also… Best Cellulite Treatments
Are pregnant women the only people that need to be worried about stretch marks?
While pregnant women often experience stretch marks due to weight gain and stretching of the skin, stretch marks are very common in men and women.
It is estimated (Mayo Clinic) that close to 70% of adolescent girls and 40% of boys. They occur in areas of the body where the skin is subjected to regular and progressive stretching. These include:
Abdomen and breast in pregnant women
Adolescents undergoing growth spurts (thighs, buttocks, breasts)
Shoulders in body-builders
Obese or overweight people
What are the best products to remove stretch marks?
Trying to get rid of stubborn stretch marks, and nothing seems to work? The best creams for stretch marks are formulated with an optimal blend of peptides, nourishing plant butter, and nutrient-rich botanical oils.
Whether a result of pregnancy, weight gain, or an unexpected growth spurt, stretch marks are unwelcome, unsightly, and often hard to treat.
Read my latest post on how to hide cellulite at the beach.
When shopping for the best stretch mark cream to make the appearance of red, white, and purplish marks disappear, look for one that deeply conditions and hydrates the skin.
Some proven ingredients are squalane, shea butter, cocoa butter, hyaluronic acid, avocado oil, argan oil, and apricot oil.
Many of the top stretch mark creams also include a blend of peptides containing palmitoyl tetrapeptide-7, palmitoyl tripeptide-1, and palmitoyl tripeptide-5. They help to support elasticity and protect the skin
---
CeraVe Moisturizing Cream | Body and Face Moisturizer
With hyaluronic acid, ceramides, and MVE technology for 24-hour hydration. Rich, velvety texture that leaves skin feeling smooth is absorbed quickly for softened skin without a greasy, sticky feel.
All CeraVe products are formulated with three essential ceramides (1, 3, 6-II) to help restore and maintain the skin's natural barrier.
A deficiency of ceramides in the skin can often be associated with dry skin, which can feel itchy and look flaky. CeraVe Moisturizing Cream was shown to increase the skin's level of ceramides after 4 weeks.
CeraVe Skincare is developed by dermatologists and has products suitable for dry skin, sensitive skin, oily skin, acne-prone, and more.
For the face and body or can be used as a hand cream for dry skin relief. Holds National Eczema Association (NEA) Seal of Acceptance. Fragrance-free, paraben free, allergy-tested, and non-comedogenic.
---
So, what actually causes stretch marks?
Simply put, stretch marks are fine lines on the body that occur from tissue under your skin tearing from rapid growth or over-stretching.
On a positive note…
Stretch marks are a common condition that does not cause significant medical problems but can be of cosmetic concern for some people.
Diet and Cellulite
Cellulite is a condition that affects the skin, causing it to look dimpled and bumpy. The most common areas affected are the thighs, hips, buttocks, and abdomen. In many cases, cellulite will appear on both sides of the body.
Cellulite can be caused by many different factors, including:
-Hormonal changes
-Genetics (you may be more likely to develop cellulite if your parents or grandparents did)
-Poor circulation
-Lack of exercise/overweight
-Lack of water intake
What foods cause cellulite on legs?
There are a lot of different factors that contribute to cellulite on the legs, including genetics, age, and weight. But there are also foods that can make it worse!
If you're trying to clear up your skin and get rid of those pesky lumps and bumps, avoid these four foods at all costs:
Red meat and poultry (including some chicken) contain high levels of saturated fat, which can lead to inflammation in the body. Inflammation is one of the main causes of cellulite!
Dairy products like cheese or milk increase estrogen levels in the body, which can make cellulite worse. If you want to lose weight and clear up your skin, consider cutting out dairy altogether!
Alcohol consumption increases sugar cravings and slows down metabolism, both of which will make cellulite worse over time by causing weight gain and slowing down natural fat-burning processes in the body.
Sugary drinks/desserts/sweet treats are full of empty calories that will increase bloating (a common cause of cellulite) and add unwanted pounds onto your frame over time.
Foods to eat to prevent stretch marks
While there is no single food that can completely eliminate stretch marks, eating a balanced and nutrient-rich diet can help. Here are some foods that have been shown to be beneficial:
Vitamin A is essential for healthy skin and promotes skin cell turnover. Foods rich in vitamin A include sweet potatoes, carrots, leafy greens, and liver.
Vitamin C is an important antioxidant that protects the skin from damage and can aid in collagen production. Foods rich in vitamin C include citrus fruits, berries, kiwi, and bell peppers.
Vitamin E is another antioxidant that protects the skin from damage and promotes healing. Foods rich in vitamin E include nuts, seeds, avocados, and leafy greens.
Zinc is essential for healthy skin and aids in collagen production. Foods rich in zinc include seafood, beef, chicken, nuts, and seeds.
Omega-3 fatty acids are important for overall skin health and can help reduce inflammation. Foods rich in omega-3s include fatty fish, flaxseeds, chia seeds, and walnuts.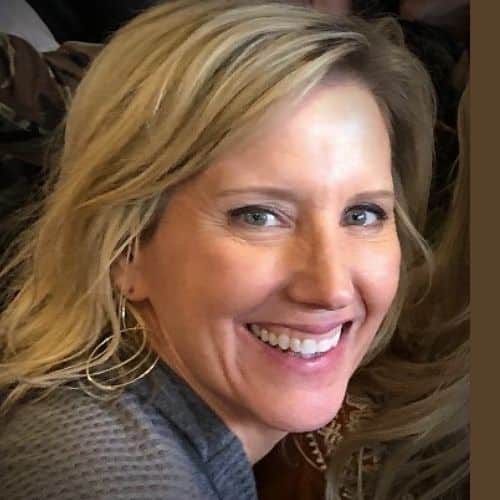 Claudia Faucher is a full-time fitness training expert and lifestyle blogger. She is also been a certified Les Mills BodyPump instructor for the past 5 years and a fitness instructor for over 20 years. Claudia is a personal trainer and creates fitness training programs for seniors and people of all ages. She likes to use her skills and experiences to help others on their fitness journeys.