Looking to conceal a few extra pounds around the belly? A slimming shirt may be the answer you're searching for! Made of spandex, a slimming shirt will hug your curves and give you a smooth, sleek look. Plus, it will help to hide any unwanted tummy fat. So, how does a slimming shirt work? Continue reading to learn more about this latest fashion hack to regain that lost confidence and show off the new you!
I may earn a commission when you purchase through a link on this page.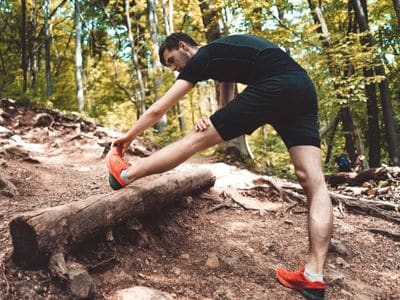 How does a slimming shirt work to hide belly fat?

For the best compression shirt to hide fat , look for styles that are made of spandex material and are designed to hide tummy fat. It is tight-fitting and usually has a tight waistband that helps to hold in the stomach.
Key Takeaways
Slimming shirts, using compression technology and made from materials like spandex and polyester, can create a smoother, slimmer appearance, and improve posture.
The effectiveness of slimming shirts varies and offers a temporary slimming effect but does not contribute to fat loss.
Choosing the right size, fit, and quality material is crucial when purchasing a slimming shirt, as improper usage or fit can cause discomfort and potential health issues.
They are available in a variety of colors and styles; from long sleeve shirts, tank tops, short sleeve shirts, and even sleeveless shirts. Slimming shirts provide support where you need it most and can help to improve your posture.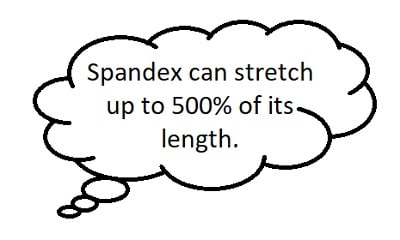 How does a slimming shirt work?
Do slimming shirts make you look thinner?
Maybe. There is no definitive answer to this question as it depends on a number of factors, including the style of the shirt, the fit of the shirt, and the body type of the person wearing the shirt.
However, in general, slimming shirts are designed to flatter a person's figure by creating the illusion of a slimmer waistline and a more streamlined silhouette.
How does a slimming shirt work?
The Science Behind Slimming Shirts
Slimming shirts utilize compression technology to gently squeeze and reshape the body, providing a smoother, slimmer appearance.
They are typically made from a blend of polyester and spandex, which allows the shirt to be stretchable, form-fitting, and comfortable.
The compression effect helps create a more toned look, boosting your confidence in any outfit.
How does a slimming shirt work?
Benefits of Slimming Shirts
Aside from the instant slimming effect, slimming shirts offer additional benefits such as improved posture.
The support provided for the upper body encourages better posture and spinal alignment.
Slimming shirts also enhance confidence by making you look and feel better in clothes.
They are versatile garments that can be worn alone or as an undershirt for both casual and formal occasions.
How does a slimming shirt work?
Do Sweat Compression Shirts Work?
Sweat compression shirts, designed to promote sweating during workouts, can be effective in helping you lose excess water weight.
However, it's important to note that these shirts do not directly contribute to fat loss.
They can provide a temporary slimming effect, but incorporating a healthy diet and regular exercise is essential for long-term results.
How does a slimming shirt work?
Does Compression Help With Body Shaping?
Compression garments, including slimming shirts, can help with body shaping by providing support and a gentle reshaping effect.
But you should know, they do not offer a permanent solution for weight loss or body sculpting.
For long-lasting results, it's crucial to combine the use of compression garments with a balanced diet and consistent exercise routine.
How does a slimming shirt work?
What is the difference between cotton t-shirts and compression slimming undershirts?
Cotton undershirts are more comfortable and breathable than compression slimming undershirts. But, compression slimming undershirts help to slim and shape the body, while cotton undershirts do not.
Another noticeable difference is that compression slimming undershirts are usually made from a thicker material than cotton shirts. This can make them less comfortable to wear in hotter weather.
5 Benefits of Wearing a Slimming Shirt
Slimming shirts are often made from materials that are comfortable and breathable, which can be a major selling point for people who are looking for clothing that is both enjoyable to wear and stylish. Here are other reasons to discover if they are right for you!
1. Wearing a slimming shirt can help to create the illusion of a slimmer figure.
2. Slimming shirts can help to smooth out any lumps or bumps on your body, creating a more streamlined appearance.
3. Wearing a slimming shirt can help to make you look taller and more slender.
4. Slimming shirts can help to accentuate your best features and downplay any areas you are self-conscious about.
5. Wearing a slimming shirt can boost your confidence and make you feel good about yourself.
What Are The Disadvantages Of Compression Clothing?
While compression clothing offers numerous benefits, there are some potential downsides to consider.
Some individuals may find compression garments uncomfortable or too tight, which can restrict movement and cause discomfort.
A properly fitted or overuse of compression clothing can lead to issues such as decreased blood circulation or skin irritation.
It's essential to choose the right size and fit to avoid these potential issues.
Choosing the Right Slimming Shirt
To get the best results from your purchase, you need to get a slimming shirt that fits properly.
Follow the manufacturer's sizing chart to find the right size. Since sizing often varies from brand to brand, it's important to find a shirt that fits snug without being too tight.
Be sure to consider material quality, breathability, and moisture-wicking properties. The top brands use polyester, Spandex/lycra, and nylon.
Choose a style and design that suits your preferences, such as the neckline and sleeve length. Also, look for flatlock seams. They can greatly reduce the likelihood of chafing.
Do Compression Shirts Make You Look Bigger?
Compression shirts are designed to provide a snug fit. They offer support to your muscles while giving you a more streamlined appearance.
Contrary to the idea that they might make you look bigger, compression shirts can actually make you appear slimmer and more toned.
The gentle compression helps to reduce the visibility of any excess fat or skin. It is important, however, to choose the right size and fit for optimal results.
A compression shirt that is too tight may create an unflattering look, while one that is too loose will not provide the desired slimming effect.
By selecting a compression shirt that fits comfortably and suits your body type, you can achieve a more defined and confident appearance.
How to care for your compression slimming undershirts
To care for your compression slimming undershirts, you will need to wash them in cold water and air dry them. You should also avoid using fabric softener, as this can break down the compression material. Also, you should never put your compression undershirts in the dryer.
Summary

Slimming shirts and compression garments offer numerous benefits, such as improved posture, a more streamlined appearance, and enhanced confidence.
When purchasing a compression shirt, it's essential to look for materials that provide comfort, breathability, durability, and elasticity, such as polyester, spandex or Lycra, nylon, or blended fabrics.
Keep in mind that while slimming shirts can offer temporary improvements, a healthy lifestyle with a balanced diet and consistent exercise routine is crucial for achieving long-lasting results.
Always choose a compression shirt that fits properly and suits your preferences in style and design for the best experience.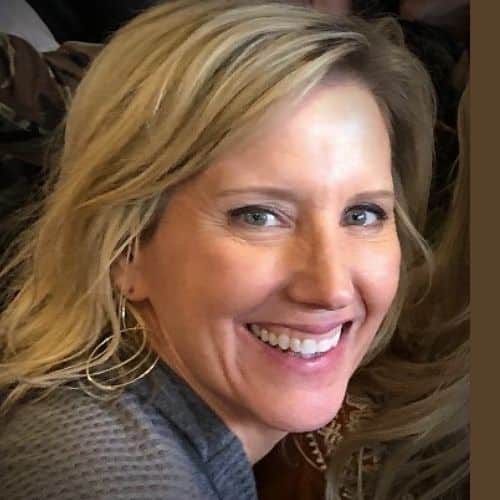 Claudia Faucher is a full-time fitness training expert and lifestyle blogger. She is also been a certified Les Mills BodyPump instructor for the past 5 years and a fitness instructor for over 20 years. Claudia is a personal trainer and creates fitness training programs for seniors and people of all ages. She likes to use her skills and experiences to help others on their fitness journeys.