If you suffer from swollen feet, ankles, and legs you know it isn't easy. It's freakin' really hard … and painful. This is why most people struggle with trying to cope with it.
I may earn a commission when you purchase through a link on this page.
Sound like you? You're in the right spot.
This article doesn't list every remedy listed on the internet. I talk about the benefits of using compression products for your feet, specifically, compression socks.
What I'll show you below are some proven ways to address your problem that really work.
Do compression socks work right away?
Graduated compression socks should begin working immediately, but full effects may not appear for up to six weeks. It is very important that they fit correctly and have graduated compression stockings from the ankle up (highest compression level at the ankle, lowest at the thigh).
How long does it take?
It may take several days of regular use to enjoy a noticeable reduction in swelling. In the event that the foot and ankle continue to swell, the stockings may not fit correctly. An initial consultation of the possible causes of the ongoing swelling should be undertaken, especially lymphedema.
Who should wear compression socks?
The best compression socks are designed to apply pressure to your lower legs, help by increasing blood flow circulation, visible improvement, and reduce swelling due to fluid build up. They're often worn by people who have conditions that affect blood flow, such as diabetes, varicose veins, and deep vein thrombosis.
Most pressure garments are also worn by pregnant women and people who sit or stand for long periods of time, and those recovering from knee surgery and other medical conditions.
If you have any of the following conditions, you may benefit from wearing a compression sock inside for:
-Achy, heavy, or tired legs
-Severe edema
-Blood pooling, blood clot issues
-Venous leg ulcers, and related venous disease
-Swollen ankles or feet
-Varicose veins, spider veins
-Deep vein thrombosis
-Lymphedema
-Venous insufficiency
-Post-thrombotic syndrome
-Peripheral vascular disease affecting your lower extremities
-Pregnancy
Your doctor can help you decide if compression socks are right for you.
Doctors may also recommend for you wear your compression socks to reduce swelling in your legs during pregnancy and to provide circulatory support after surgery. Athletes compression garments such as knee sleeves and elbow sleeves in hopes of improving performance by increasing blood flow to muscles and joints.
Do compression socks help to prevent blood clots or deep vein thrombosis?
According to research, compression socks may prevent clots from forming in the deep veins of the legs, a condition known as deep vein thrombosis (DVT). 
You can benefit from compression during air travel can help prevent DVT and control leg swelling that can occur when sitting for a long time.
These socks are routinely used in compression therapy as a means of increasing blood flow and oxygen delivery in the legs.
What should I look for in compression socks?
When looking for the best compression sock, it is important to consider the following factors:
Level of compression
Comes in different levels of compression, from light to firm. It is important to choose a sock with the right level for your needs. If you are not sure, speak to a healthcare professional.
Size
Available in different sizes. Choose a sock with the proper fit that is comfortable to wear.
Material
Usually made from synthetic materials such as nylon or spandex. Select a sock that is made from a breathable material to avoid or reduce discomfort.
Style
Available in different styles, such as knee-high or ankle-length. It is important to choose a sock that is comfortable to wear and suits your needs.
Compression sock as a source of relief
Compressive socks are successful in preventing many with chronic venous insufficiency, spider veins, and prominent leg veins.
The regular use of compression socks has also been proven to prevent the further development of varicose veins.
In particular, individuals benefit from compression with improved circulation and improved relief of swelling in their hands, feet, ankles, and knees.
It has been shown that compression socks are effective in preventing more varicose vein growth, and reducing swelling.
Why Can't I Get My Compression Stockings On?
Many people have difficulty putting on compression garments because they must be tight. Stockings, which are thin and hard to grasp, make this especially difficult. Use cornstarch powder to ease the process of putting on compression garments. Also, you could wear rubber gloves to enhance your grip.
Best way to care for compression socks
We recommend hand-washing your compression garments daily. This is gentler on the garment and will help it last longer. Similarly, air-drying your garment at night will help to extend its useful life.
If you machine-wash your garment, use a mesh laundry bag to protect the gentle fabric from rough items in your laundry,
Wash your compressed socks in cold water and gently wash in the same colors. No bleaching products. Dry your socks to preserve elasticity and compression.
Avoid washing your clothes. The sock is designed so that they retain their elasticity over the long term.
How do compression socks work?
Compression socks apply pressure to your lower legs. This pressure helps with improved blood flow and reduce swelling. The socks are often used by people who have conditions related to poor blood flow circulation, such as diabetic patients, and venous conditions.
Stockings are similar to other compression garment items but with a few very notable differences. They have a graduated amount of pressure versus tights that are uniform pressure. Uniform pressure means the tights apply basically an even pressure all throughout the tights.
The graduated compression of stockings is designed to fit tight around the ankle and less tight around the calves.
Compression therapy works by returning excess fluid (edema) to circulation. The compression garment increases pressure on the capillaries and spaces between your tissues. This minimizes excess fluid leakage from the capillaries while simultaneously increasing the amount of fluid your capillaries and lymphatic vessels can absorb.
Types
There are two types of compression socks: graduated and anti-embolism. Graduated socks are tighter at the ankle and gradually get looser up the legs.
Anti-embolism stockings help to put pressure and consistent compression levels on your legs, improve circulatory issues and pump blood and minimize the chance of a clot. Many people who have had surgery on their legs and need long bed rest are given these medical grade stockings as a safety measure for the affected area.
Anti-embolism socks are designed to prevent clots. They're usually used in hospitals post surgery and for those at risk for poor circulation.
What are compression socks made from?
Compression socks are made from a variety of materials, including cotton, nylon, and spandex. They come in a variety of sizes, colors, and styles. You can buy them at most pharmacies and online.
Other forms of compression therapy include compression sleeves and compression bandages. Compression socks are inexpensive and easy to use, compared to other forms of compression therapy.
When should compression socks be worn?
As a general guideline, you should wear compression socks during extended periods of sitting or standing, when flying or traveling, or when participating in activities that put a strain on the legs.
Additionally, those with medical conditions that cause swelling in the legs or feet may benefit to wear compression socks on a regular basis.
In order to achieve the best results, compression stockings should be worn first thing in the morning and throughout the day. 
If you have an active job, may only need to wear compression garments for a few hours per day. If you struggle with blood pooling while you sleep, give your skin a break from the compression garments by elevating your legs above your heart while you sleep.
People suffering from the vein or lymphatic disorders are advised to wear socks to combat gravity because sitting down or standing can worsen swelling and discomfort. 
If swelling occurs rapidly once standing up, it may be helpful to lie down with the legs elevated above the level of the heart for a few minutes after showering and before putting on compression socks or showering in the evening.
Which compression socks should I buy?
It is recommended to use below-the-knee stockings to help reduce fluid buildup and swelling in the lower legs. Thigh-high stockings are generally used to help prevent swelling as well as sudden drops in blood pressure (orthostatic hypotension).
Common misconceptions about compression products
Compression socks are routinely used in compression therapy as a means of increasing blood flow and oxygen delivery in the legs. Many people have experienced benefits from wearing compression socks including athletes and pilots, as well as individuals who sit or stand for extended periods of time and even those who have health issues that affect circulatory issues.
Non-medical support socks/stockings are available in stores and online and offer a minimal amount of uniform compression. They promise to help relieve aching and discomfort in your feet but don't offer the compression benefits of medical-grade support stockings.
Can you wear compression socks to bed?
Generally, you should wear compression stockings only during waking hours. They may, however, be worn overnight if the treating physician recommends them for post-operational compression.
During your sleep, your veins are less sensitive to gravity pulls and a little less sensitive to pressure. You will feel less pain and swelling while wearing compression socks during the daytime. Graduated compression stockings are recommended if it is necessary to walk in the right position, stand or sit.
Should compression socks be worn during exercise?
Compression socks are designed to apply pressure to the foot and lower leg. The pressure is meant to improve blood flow and reduce swelling.
Compression socks are often used by people who have conditions that cause poor blood circulation, such as diabetes, varicose veins, and deep vein thrombosis. They are also commonly worn by athletes to help improve recovery time.
Many runners regularly wear compression socks during their training sessions.
While there is some debate as to whether or not compression socks should be worn during exercise, many athletes believe wearing compression socks during exercise may help improve blood flow and prevent injuries. Others believe that the socks have no real impact.
There is no definitive answer as to whether or not compression socks should be worn during exercise.
If you have any underlying health conditions, it is important to speak to a doctor or other medical professional before using compression socks. They can help determine if compression socks are right for you and how to properly use them.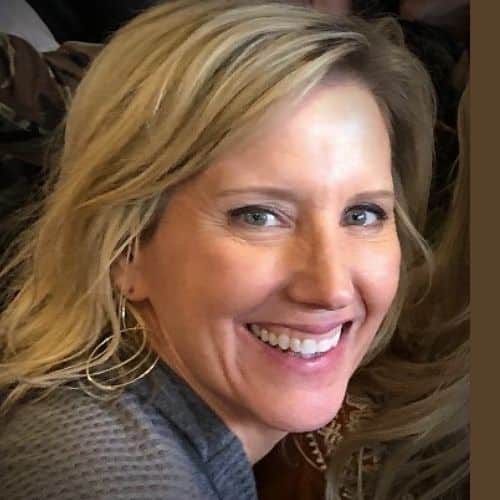 Claudia Faucher is a full-time fitness training expert and lifestyle blogger. She is also been a certified Les Mills BodyPump instructor for the past 5 years and a fitness instructor for over 20 years. Claudia is a personal trainer and creates fitness training programs for seniors and people of all ages. She likes to use her skills and experiences to help others on their fitness journeys.