Hiring a personal trainer can be a life-changing decision, but finding the right one can feel overwhelming. In this comprehensive guide, we'll cover everything you need to know to make an informed decision when hiring a personal trainer, from qualifications and experience to pricing and scheduling.
I may earn a commission when you purchase through a link on this page.
Tips for Hiring a Fitness Personal Trainer
Qualifications and Certifications
One of the first things you should consider when hiring a personal trainer is their qualifications and certifications. A certified personal trainer should hold a credential from a reputable organization, such as the American College of Sports Medicine (ACSM), National Strength and Conditioning Association (NSCA), or the National Academy of Sports Medicine (NASM). Additionally, inquire about their educational background in fitness and health to ensure they have the necessary knowledge to guide you effectively.
Experience and Specialization
Another critical factor to consider is the personal trainer's experience and specialization. Make sure they have experience working with clients who have similar fitness goals or medical conditions as you. Some trainers specialize in specific areas, such as weight loss, strength training, or rehabilitation, so be sure to find one whose expertise aligns with your personal goals.
Training Style and Philosophy
Every personal trainer has a unique approach to fitness, and it's essential to find one whose training style and philosophy resonate with you. Ask about their training methods, such as whether they focus on functional training, bodybuilding, or HIIT, and make sure it aligns with your preferences and goals. A good trainer should also be able to adapt their style to suit your needs, keeping you motivated and engaged throughout your fitness journey.
Communication and Rapport
Effective communication and a strong rapport with your personal trainer are crucial for success. During your initial consultation, pay attention to their communication style and make sure it's compatible with your own. Also, consider whether their personality is a good fit for you, as you'll be working closely together and need to feel comfortable discussing your goals, challenges, and progress.
Testimonials and References
A reputable personal trainer should be able to provide testimonials or references from previous clients. These can offer valuable insights into the trainer's effectiveness and help you get a sense of their training style. You can also search for online reviews or ratings to assess their reputation further.
Availability and Scheduling
When hiring a personal trainer, consider their availability and how it fits into your schedule. Make sure they have openings that align with your preferred workout times, and ask about their flexibility with rescheduling or cancellations. Consistency is key to achieving your fitness goals, so it's essential to find a trainer whose schedule complements your own.
Session Length and Frequency
Inquire about the length of the training sessions and the recommended frequency to achieve your fitness goals. Session lengths can vary, but most personal trainers offer 30-minute, 45-minute, or 60-minute sessions. The frequency will depend on your goals, fitness level, and availability, but most trainers recommend meeting 2-4 times per week.
Location and Training Environment
Personal trainers may offer in-home sessions, require clients to train at a specific gym or studio, or provide outdoor workouts. Discuss your preferences and make sure the training environment is comfortable and convenient for you. Consider factors such as travel time, parking, and gym membership fees when making your decision.
Equipment and Resources
Ask the personal trainer about the equipment they provide, if any, and whether you'll need to purchase or have access to specific equipment for your training program. Some trainers may bring portable equipment to in-home sessions, while others may require you to use your own equipment or have access to a gym. Ensure you're prepared with the necessary resources to get the most out of your training sessions.
Pricing and Payment Options
Pricing for personal training services can vary widely, so it's essential to discuss the trainer's fees upfront. Ask about any discounts for purchasing packages or committing to long-term training, and find out what payment options are available. Keep in mind that investing in your health and fitness is a worthwhile expenditure, but it's important to find a trainer that fits within your budget.
Progress Tracking and Adjustments
A key component of a successful personal training experience is tracking your progress and making adjustments to your program as needed. Ask the personal trainer how they track your progress, such as through regular assessments, body measurements, or performance evaluations. Additionally, inquire about how often they reassess and adjust your training program to ensure continued improvement and avoid plateaus.
Nutrition Guidance and Support
Many personal trainers offer nutrition advice or meal planning assistance as part of their services. Since proper nutrition is crucial for achieving your fitness goals, consider hiring a trainer who can provide guidance in this area. This can help you optimize your results and establish healthy eating habits that support your overall well-being.
Insurance and Liability
Ensure the personal trainer has professional liability insurance to cover any potential accidents or injuries during training sessions. This is important for your protection and peace of mind, as it ensures the trainer is accountable for maintaining a safe and effective training environment.
Cancellation Policy
Before committing to a personal trainer, be sure to understand their cancellation policy and how much notice is required to avoid fees or penalties. Life can be unpredictable, and you may occasionally need to reschedule a session. Knowing the cancellation policy upfront can help you avoid any unexpected costs or misunderstandings down the road.
Trial Session or Consultation
Many personal trainers offer a trial session or initial consultation to help you determine if they're a good fit for your needs. This is a valuable opportunity to discuss your goals, ask questions, and get a feel for their training style. Take advantage of this opportunity to ensure you're making the right choice before committing to a long-term training relationship.
Conclusion
Hiring a personal trainer can be a transformative decision for your fitness journey, but finding the right one requires careful consideration.
By evaluating factors such as qualifications, experience, training style, and pricing, you can make an informed decision and find a trainer who is the perfect fit for your needs.
Recent studies [1]https://www.ncbi.nlm.nih.gov/pmc/articles/PMC5066109/ have shown that personal trainers can have different certifications and educational backgrounds, but those with a bachelor's degree and a tougher certification tend to know more about fitness.
Many personal trainers use kettlebells and often teach themselves how to use them. Many trainers ow incorporate teach Olympic weightlifting and free weights in their workouts.
Personal trainers create different exercise programs for their clients. Some common injuries that happen during training sessions include back muscle strains, shoulder issues, shin splints, ankle sprains, and neck muscle strains.
As more people try intense workouts like HIIT, HIPT, kettlebells, and Olympic weightlifting, trainers should make sure their clients can safely do these exercises.
It's important for trainers to know how to teach these workouts and have safety measures in place. Not all clients can do every exercise, but trainers can change routines to make them safer.
Once you've found the right trainer, you'll be well on your way to achieving your fitness goals and living a healthier, happier life. Good luck on your journey!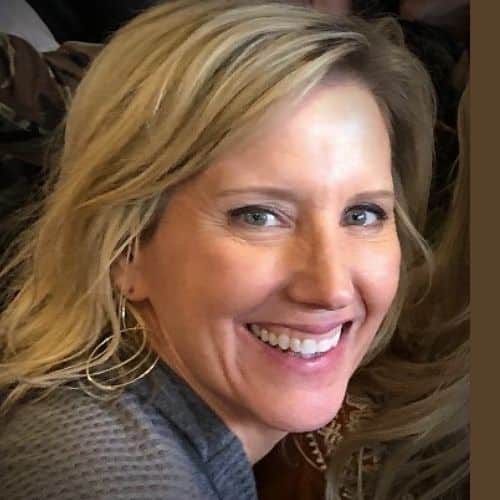 Claudia Faucher is a full-time fitness training expert and lifestyle blogger. She is also been a certified Les Mills BodyPump instructor for the past 5 years and a fitness instructor for over 20 years. Claudia is a personal trainer and creates fitness training programs for seniors and people of all ages. She likes to use her skills and experiences to help others on their fitness journeys.