Learn how often should you wax Brazilian and more!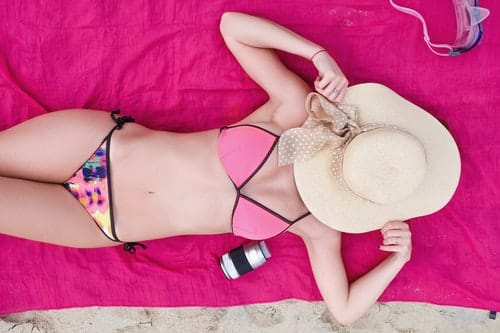 For women that get bikini wax, the brief (ok, minutes) moments of pain are worth the price for the silky, smooth skin only achievable from waxing. It's a love/hate relationship that women endure for the results they desire. In this post, I share everything you need to know about getting your first bikini wax.
I may earn a commission when you purchase through a link on this page.
With beach season fast approaching, many women will be getting a bikini wax for the first time. Listed below are answers to some of the popular questions about bikini wax, bikini full, and Brazilian wax treatments.
What does a bikini wax include?
A standard bikini wax includes the areas along the bikini line. For first-time bikini waxers, this is recommended as a good method to start with. This bikini waxing method requires periodic maintenance every 2 weeks.
>>You may be interested in the Alpine Secret for Healthy Weight Loss
How long should hair be for Brazilian wax?
The ideal length for a Brazilian wax is at least 1/2 inch long. Any shorter than this and you run the risk of having to shave your entire pubic region before getting the wax.
If your hair is past 1/2 inch long, but not quite one inch, you can still get the wax done. The aesthetician will trim the hair down to a length that she feels safe working with before starting.
If your public hair is less than 1/2″ in length, this can be very painful, as it's much more sensitive than the rest of your body. It's best to wait until your pubic hair is long enough for waxing before you go in for a wax.
How long between bikini waxes is recommended?
For the standard bikini wax, every 2 weeks is recommended. For a full bikini wax or Brazilian wax, every 4 weeks This allows for proper hair regrowth to achieve optimum results.
How many times do you have to wax before hair stops growing?
It may take up to three waxing treatments to achieve totally smooth skin. This is due to the fact that hair grows in stages and all of your hair is never at the same stage. It is very important to avoid shaving between waxing appointments, as this will negate the process and stimulate hair growth again.
What does a Brazilian wax after 2 weeks look like?
You can expect your first Brazilian wax to last between 3 to 6 weeks. By the two-week mark, you can clearly see the new hair growth. However, do not be tempted to shave during this time. Shaving between Brazilian wax treatments can reset the entire process. With each subsequent treatment, you will notice less hair regrowth.
Routinely moisturizing your skin with an oil-free lotion or hydrating cream. This will help your skin feel smooth and look healthy between waxes.
What is bikini full wax?
The full bikini wax (also called "triangle" or "landing strip" expands beyond the bikini lines of a regular bikini wax. It will also include waxing hair on top of the pubic bone area to create a more defined 'triangle' area, in addition to trimming down leftover hair.
How much does a bikini wax cost?
The cost of a bikini wax varies by locale, and also if it's your first time getting a bikini wax (more expensive) or you are returning for a maintenance bikini wax (less expensive). On average, a bikini wax will cost roughly $30-$40, a bikini full $50-$60, and a Brazilian one $80-$90.
>>Read also… How many bathing suits do I need for vacation?
How do I prepare for my first bikini wax?
Prior to your first bikini wax session, your hair must be at least 1/4″ long so the wax has enough hair to adhere to. To make your hair softer and more supple, it is suggested that you a soft wax. Some salons also suggest exfoliating the area to be waxed the night before, to remove dead skin and to allow for easier hair removal.
Does drinking water help with waxing?
Drinking water and being well-hydrated have been reported to reduce to sting from waxing. On the other hand, it is suggested to avoid too much coffee or alcohol, as being dehydrated intensifies to discomfort from the treatment.
Bikini full vs Brazilian
The bikini full leaves a small triangle or "landing strip" of hair. The Brazilian removes all hair. Unlike the bikini wax, it should be noted that clients will be required to remove their panties for the Brazilian wax treatment.
What is the Brazilian wax area?
In a Brazilian wax treatment, pubic hair is groomed and removed from the front of the pubic bone. It also includes around the external genitals, between the upper thighs, and around the anus. You can choose to remove all hair in the area or leave a small strip of hair in the front.
How long does a Brazilian wax take?
How long does a Brazilian bikini waxing session take? The average Brazilian waxing appointment takes 15-20 minutes to complete. This depends upon the amount of area to be waxed and the client's hair type.
On a scale of 1-10, how painful is a Brazilian wax?
Women who get the Brazilian wax agree that the benefits of not having to shave and the smoothness of the skin after the treatment are worth the pain. That being said, the average response on the level of pain is a 7.
Brazilian wax side effects pimples
Following hair removal, many patients get folliculitis, a bumpy, pimple-like rash. In most cases, the inflammation resolves on its own without the need for medical treatment. If you experience white or fluid-filled lumps for more than a few days, you may have folliculitis caused by a little infection.
How to prevent pimples after waxing
Use gentle soap and warm water to clean the waxed skin to help minimize irritants.
Use a cold compress on the treated area. This can reduce post-waxing bumps.
Avoid wearing tight clothing for 1–2 days after waxing to prevent irritation from clothing rubbing against the skin.
The use of cortisone cream to clean treated skin after waxing may help relieve inflammation and swelling.
Is folliculitis normal after waxing?
It is quite common for people to develop folliculitis after hair removal. It's usually caused by inflammation. This Inflammation normally goes away on its own without treatment.
Best moisturizer after a Brazilian wax
Apply a thin coat of Tend Skin Solution after hair removal to reduce redness and bumps.
Helps to reduce leftover wax and to calm and heal the treated skin area.
A cooling gel that instantly relieves newly waxed skin. Reduces skin soreness and redness caused by stripping and extracting hairs.
If you enjoyed "How Long Between Bikini Waxes", be sure to see my latest content below.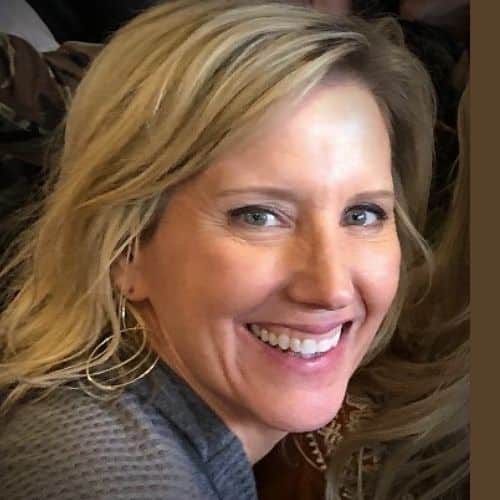 Claudia Faucher is a full-time fitness training expert and lifestyle blogger. She is also been a certified Les Mills BodyPump instructor for the past 5 years and a fitness instructor for over 20 years. Claudia is a personal trainer and creates fitness training programs for seniors and people of all ages. She likes to use her skills and experiences to help others on their fitness journeys.
Last update on 2023-08-31 / Affiliate links / Images from Amazon Product Advertising API