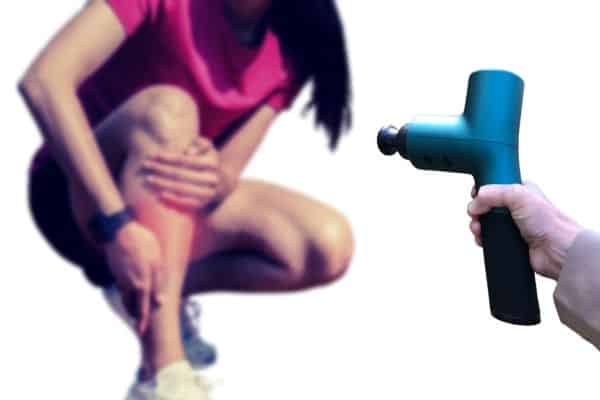 How many times have you felt pain in your legs after a run? Have your shins ever hurt after sprinting down a road? Ouch! In this article, I will address the question many of you have, can you use a massage gun to treat shin splints?
I may earn a commission when you purchase through a link on this page.
Since many of you have top massage guns for pre-workouts and recovery, these tips will allow you to treat those menacing shin splits
Shin splints are a condition that results in pain in the lower leg, typically along the shinbone. The pain is caused by inflammation of the muscles, tendons, and/or bones in the area.
Shin splints are often the result of overuse, such as from running or playing sports. Treatment typically involves rest, ice, and pain relief medication.
Let's get started!
INFORMATIONAL PURPOSES ONLY: The materials and information on this website have been prepared or assembled by FitFab50 and are intended for informational purposes only.
What are shin splints?
Shin splints are a common injury that can occur when you overuse your leg muscles or put too much stress on your shinbone. The pain from shin splints can range from mild to severe and can make it difficult to walk or even stand.
There are a few things you can do to treat shin splints at home, including:
Rest: Take a break from activities that may be causing your shin pain.
Ice: Apply ice to your shins for 20 minutes at a time to help reduce swelling and pain. See
Compression: Use an elastic bandage or compression sleeve to help support your shins and reduce swelling.
Elevation: Prop your legs up on a pillow when you're sitting or lying down to help reduce swelling.
If home treatment doesn't seem to be helping, or if your shin pain is severe, you may need to see a doctor. They may prescribe physical therapy or other treatments to help you recover.
Can you use a massage gun to treat shin splits?
Yes. Getting relief from shin splints through massage therapy is one of the best ways to reduce pain. This can be helped by deep tissue massage gun treatments.
Shin splints are commonly referred to as medial tibial stress syndrome when muscles, tendons, and bone tissue are overworked as a result of a change in a training regimen. 
Anyone can suffer from shin splints, whether they are a runner, a soccer player, a football player, or someone who walks a lot.
Using percussion massage guns can help relieve pain from overloaded tibias and reduce inflammation of surrounding muscles with treatment in your own home
How to use a massage gun to treat shin spints?
As previously stated, shin splints are commonly referred to as medial tibial stress syndrome when muscles, tendons, and bone tissue are overworked as a result of a change in a training regimen. 
Also, see … Best massage gun attachments for shin splints
This commonly occurs at the beginning of a new season or session, whatever sport or activity participate in. Training movements are often different from off-season activities and normally more intense.
The good news is you can often treat shin splints with a massage gun, which many people have or have access to.
Shin splints refer to pain along the shin bone, anywhere between the knee and ankle.
Inflammation and damage to the connective tissues adjacent to the bone usually cause pain.
Here are a few simple tips to get started in treating your shin splints with a massage gun:
For shin splint pain relief:
1.     To being, you should massage your foot.
2.     For 15-20 seconds, gently apply the massage gun around your heel area.
3.     Continue massaging the balls of the feet for a further 15-20 seconds.
4.     You can finish massaging your feet by massaging the arch for 15 to 20 seconds.
5.     Next, begin the massage treatment on the side of your leg. Massage for 20-30 seconds.
6.     The massage gun should be moved directly to the front of the leg and massaged for 30 seconds directly on the shin.
Stretch your legs gently by walking or doing 10 to 15 toes up, heels down movements.
Summary
I hope you found this article – Can you use a massage gun to treat shin splint? – helpful and informative. To learn more on this topic see related posts below.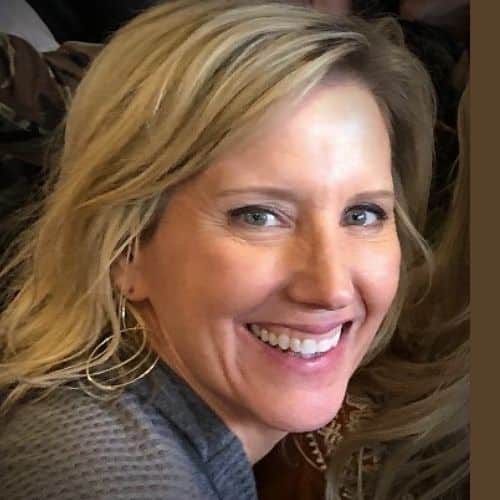 Claudia Faucher is a full-time fitness training expert and lifestyle blogger. She is also been a certified Les Mills BodyPump instructor for the past 5 years and a fitness instructor for over 20 years. Claudia is a personal trainer and creates fitness training programs for seniors and people of all ages. She likes to use her skills and experiences to help others on their fitness journeys.